Summer fashion in the city—San Francisco in particular—can be difficult to pinpoint. This is mostly because the weather changes so frequently that you never know what to expect. You can be boiling hot one second, but the moment you step into the shade, the cold breeze reminds you that you cannot escape the city weather. Here is one quick look anyone is able to pull off with some summer statements. This look typically can be useful for an everyday outing in the city, whether you're frantically chasing the bus or window shopping downtown.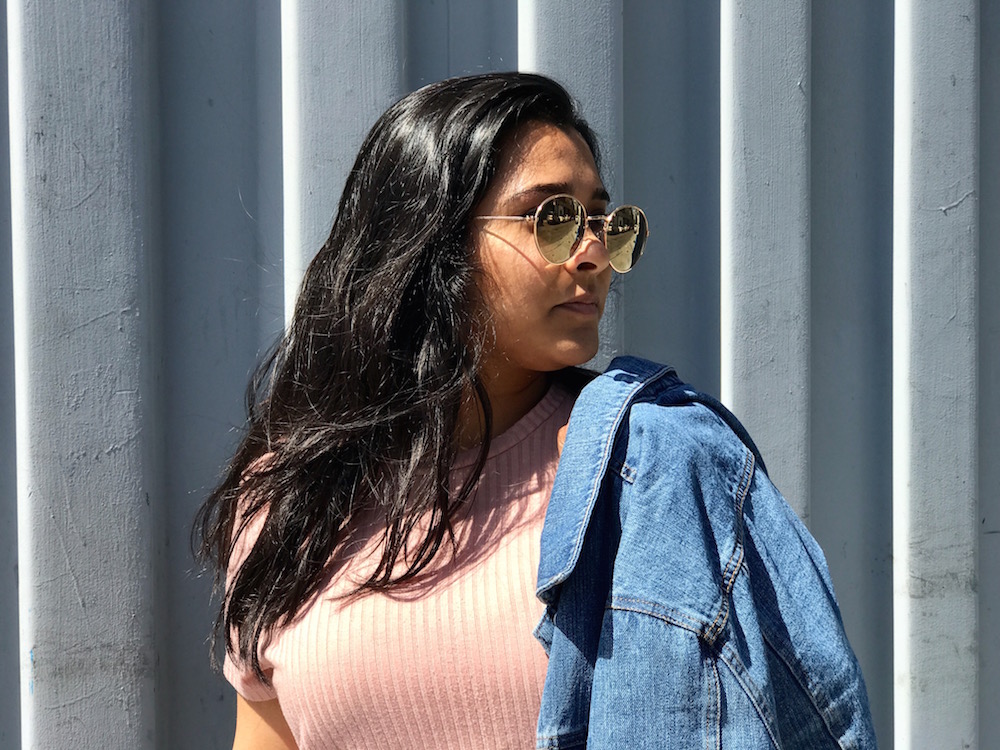 The denim jacket. Denim jackets can transition smoothly through all four seasons and are an easy addition to an unexpected chilly summer day.
The millennial pink. Believe it or not, millennials, we have created our own shade of pink. Pinks that resemble this shade can also be labeled as mauve or even brick; however, this is a new summer trend that this generation cannot get enough of. If you are like this Fashionista and usually have a very black and white wardrobe, this pink top is a nice pop of color in your everyday style. 
A cool edge. An easy way to spice up a basic outfit are ripped jeans. Whether there are rips at the knee, at the ankle, or both, there are all sorts of tears that can show your edgy side. Keeping it realistic for a breezy day in the city, ripped jeans are a great way to have that small peep of skin showing instead of going out in shorts or a skirt.
Comfy, cute and practical. If you are an everyday commuter like this Fashionista, sneakers are the way to go. Quick tip: cut almost half the price by purchasing shoes in the young boys/girls section. Sizes can go as high as 7 in Boys, which is a size 9 in womens. A classic white pair of Adidas turn this outfit into a fresh look. 
It's all in the details! Sunglasses are always a nice touch and a great way to add metallics to the outfit. Right now, mixing metals is in style so do not be afraid of silver and gold. Simple additions such as small hoops, a ring, and a watch can add a classy touch to the outfit. Of course a practical bag that can fit all your essentials is always encouraged. 
Simplicity and efficiency during your busy summer in the city can be effortless with these few trends. How do you dress for the hot city summers? Let me know in the comments below!