Satin and floral are two styles every Fashionista should have in their closet, and when you put the two together, you get a bomb combination. The inspiration for this outfit is simply summer. I wanted to showcase a look with some of my favorite pieces that remind me of summer.
For this look, I wanted to mix some prints. I decided to go with satin and floral because they're both trendy for the summer. Everywhere I go someone has something floral on—guy or girl—it's just a summer vibe. Let's be honest, everyone hopped on the satin trend once we started seeing celebrities like Rihanna rocking the look. Satin is easily one of my favorite trends at the moment. There's something about slipping into satin that makes me feel even more confident.
To style my look, I paired my cropped floral wraparound top with high-waisted satin palazzo pants and some beige espadrilles. Floral wraparound tops are good for hot summer days when you want to look cool or when you're just feeling girly. I'm obsessed with anything high waisted, so these satin pants are a necessity in my summer wardrobe. These pants are breezy and bold which makes them a flawless statement piece. A basic addition to every Fashionista's shoe collection is a pair of espadrilles. These shoes are comfortable, cute, and a good accessory for most outfits.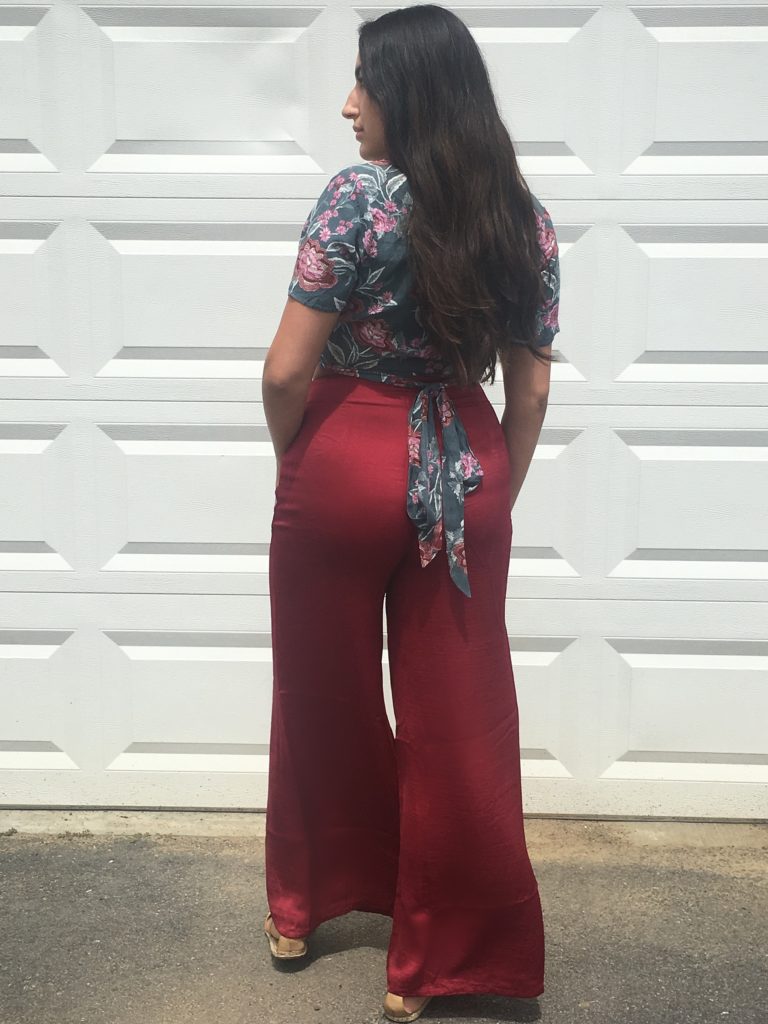 This outfit makes for a perfect daytime look because it's casual but still has a sexy and bold element to it.
Leave a comment and let me know what you guys think of this look and some of your favorite outfit combos!