As the seasons finally change from spring to summer, one trend I always look forward to is the amount of color in everyone's wardrobe. Here in the midwest, everyone crawls out of their hibernation den and soaks in as much vitamin D as possible. We trade in our puffy winter coats, Ugg boots, and leggings for rompers, crop tops, and sandals. Personally, I'd like to retire the winter attire forever, but unfortunately I can't do that until I graduate and get a big girl job! The one thing I will say about the midwest is that the frigid winters really do make you appreciate the warm sun when it finally comes out to play.
I came across a Fashionista that embodied the Midwest summer vibe to a T. She is wearing a beautiful off-the-shoulder mossy green colored romper from Forever 21. She paired the romper with brown leather sandals from Steve Madden that completed the look. The simplicity of this outfit was a grab-and-go decision as she jetted out of the house to meet her mom for happy hour. Her romper brought out the bright green color in her eyes, and they stunned me as I stopped to talk to her. I would've never guessed that she only spent a total of 23 dollars on her gorgeous romper—thank you, Forever 21! To add a little flair to the ensemble, she decided to put on a small, dainty gold bar necklace. The necklace tied everything together perfectly.
Now, don't get me wrong, I do love a good all-black outfit, but colors truly create a great energy for the summer. Don't be shy. Throw some color into your wardrobe and you won't be disappointed!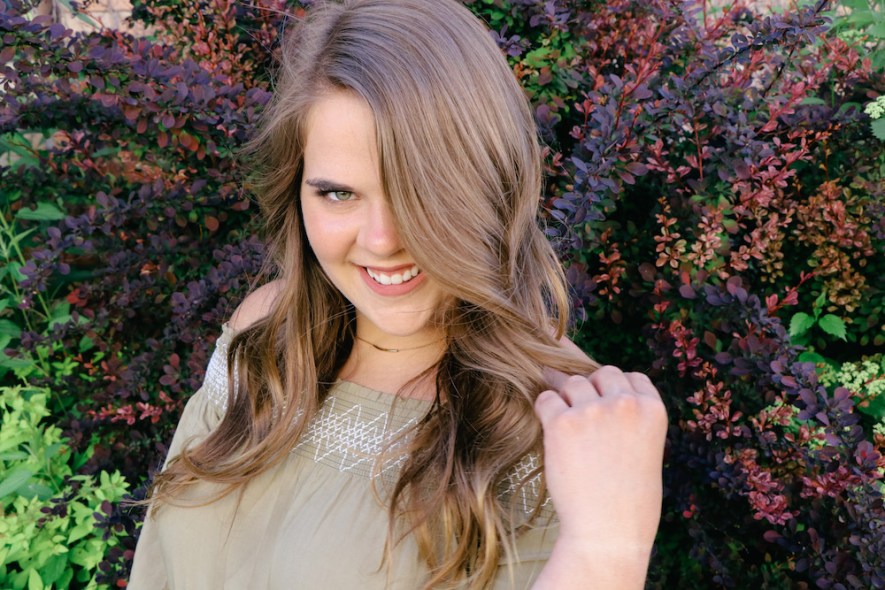 How do you style color during the warmer months? Tag your photos with @cfashionista to share with us!