Let's all take a sigh of relief together because summer is finally here! It is time to enjoy the warm weather and relax. However, for some, it may mean a new job or internship. 'Tis the season to embrace new opportunities that come our way. Along with new opportunities, this time of year brings new trends.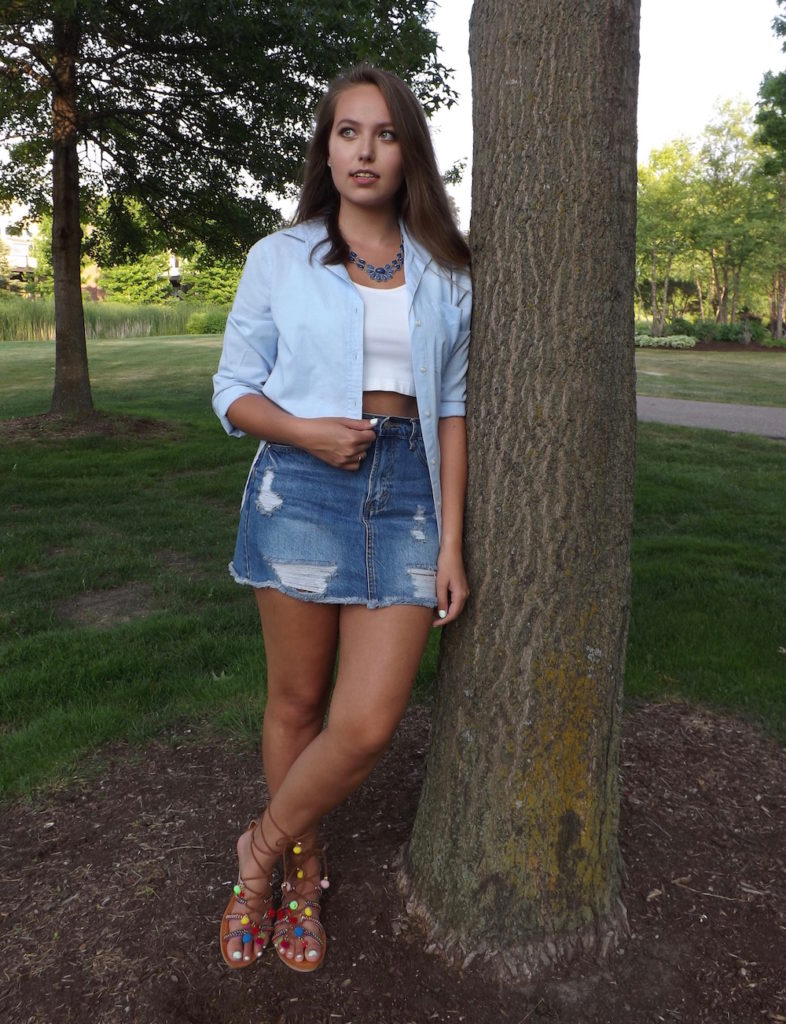 It is always exciting for me to figure out what colors are popular in the summer. They usually vary from popping, bright colors to basic, neutral colors. This season's trends have us feeling blue in a good way, which is why I pulled all different shades of blue together for this look.
First of all, I absolutely love that denim everything is back in style. Nobody can go wrong with a blue jean skirt when they are not in the mood to put on shorts. The blue color goes with everything. It can be dressed up or dressed down, which makes it a timeless piece.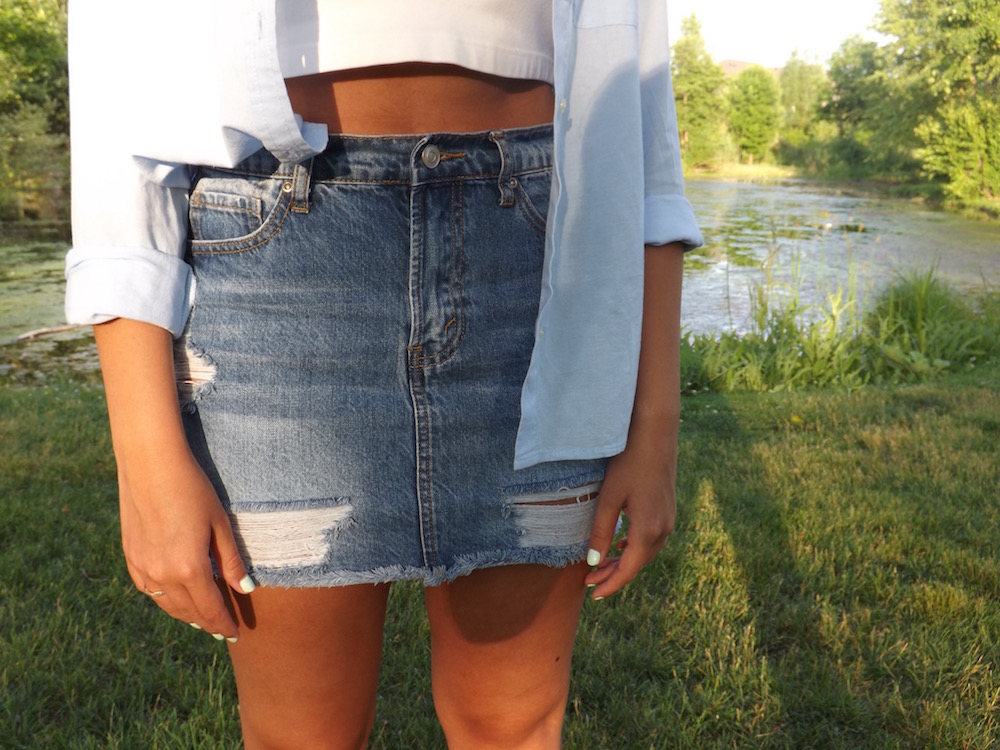 The blue button-down shirt can be used in various ways. Someone can wear it while going out to lunch with some old friends or even over a bathing suit. The baby blue color makes it look cool for the warmer temperatures. With this look, I tucked one side and left another side loose to show the casual side to this shirt, but it can be worn for more formal occasions as well.
The white crop top is a great go-to top and a summer classic. It is a great piece of clothing to have because it can be worn with almost everything in the summer!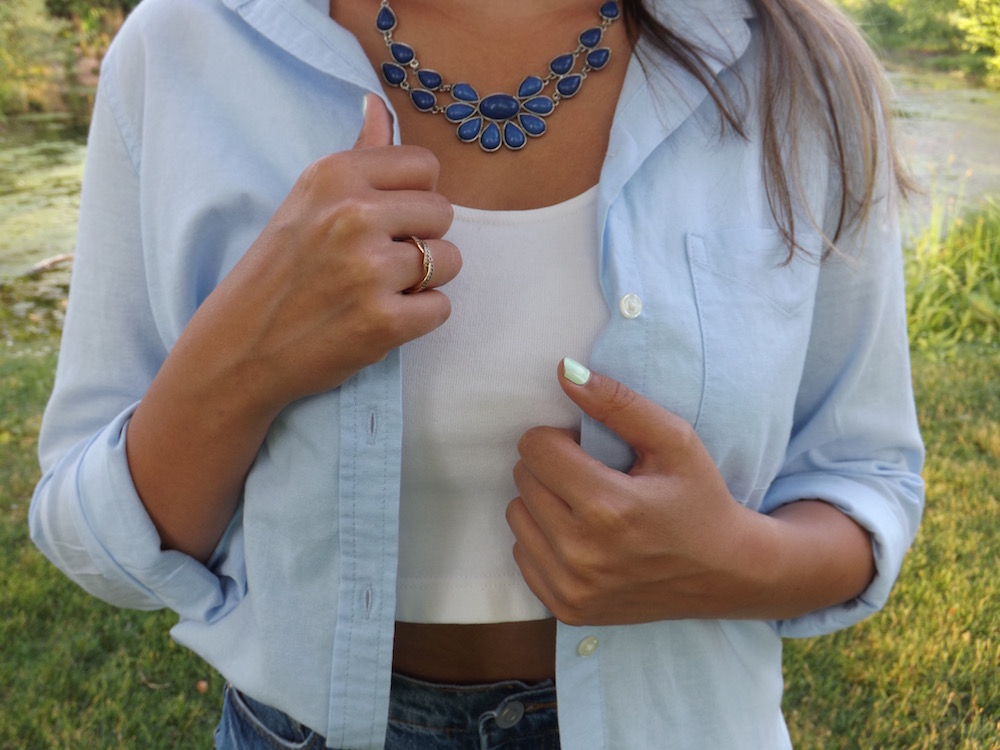 For the shoes, I chose a fun pair of sandals that scream "summer." They add a little pop of color in the midst of all the blues, which is not a bad thing. Any cute lace-up sandals are a must for this summer.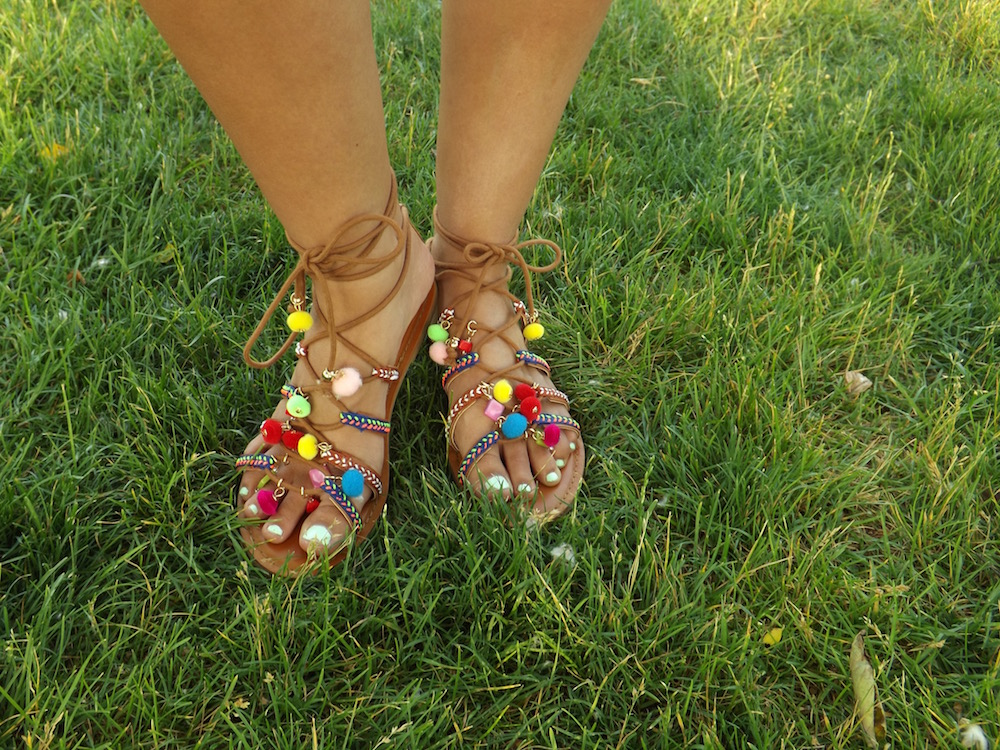 Is an outfit ever complete with accessories? I went with a darker, more vibrant blue necklace to bring the look together and show all the ways someone can embrace the summer blues.
Have you noticed any trends this yet this summer? Let me know in the comments!