There are several exciting things you can do at the beach this summer. You can catch a wave, get a sun-kissed glow, or even lounge on a beach towel while reading endless amounts of books. But how's this sound for exciting—attending a beautiful sunset wedding on the beach? Dressing for the beach is usually casual, so one might ask, "How do you mix men's formal and casual wear for a beach wedding?" Let's be honest, the beach does have its downsides, such as being too hot, windy, and sometimes even humid, yikes! Dress to impress and defy these obstacles by learning tips for what to wear to a beach wedding.
This Fashionisto is not only styling cool, but he is also staying cool.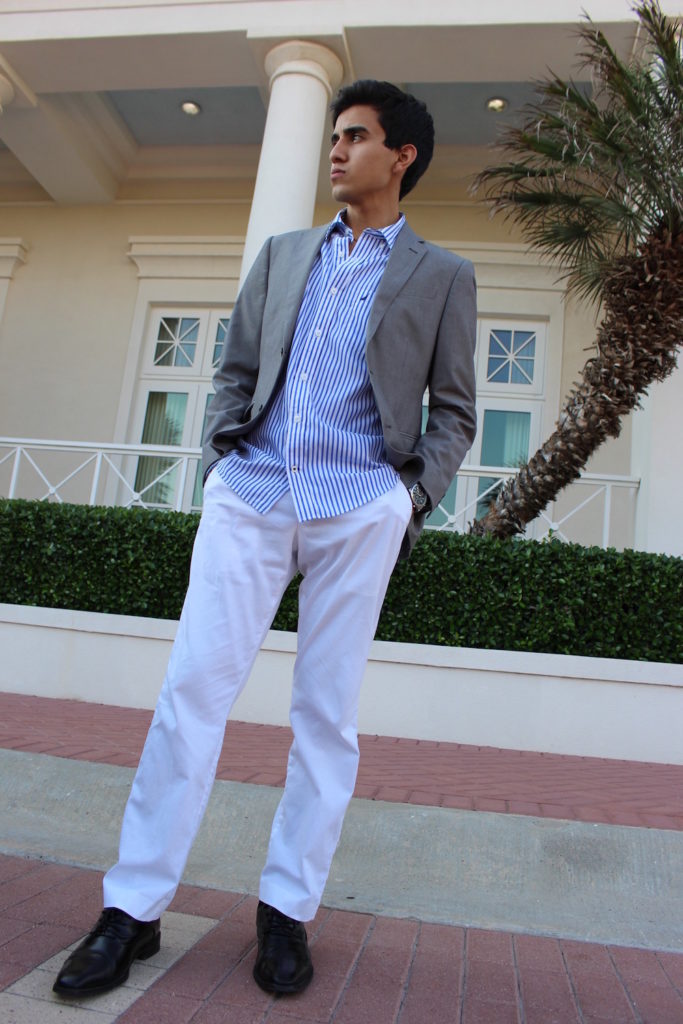 Layering
Whether the wedding takes place during the summer or any other time of the year, I recommend layering a light suit jacket over a button-down collared shirt. The island breeze may make the setting a little chilly, so it's always best to be prepared and have a suit jacket in hand. If it starts to get too hot at the wedding, set it aside and cool off.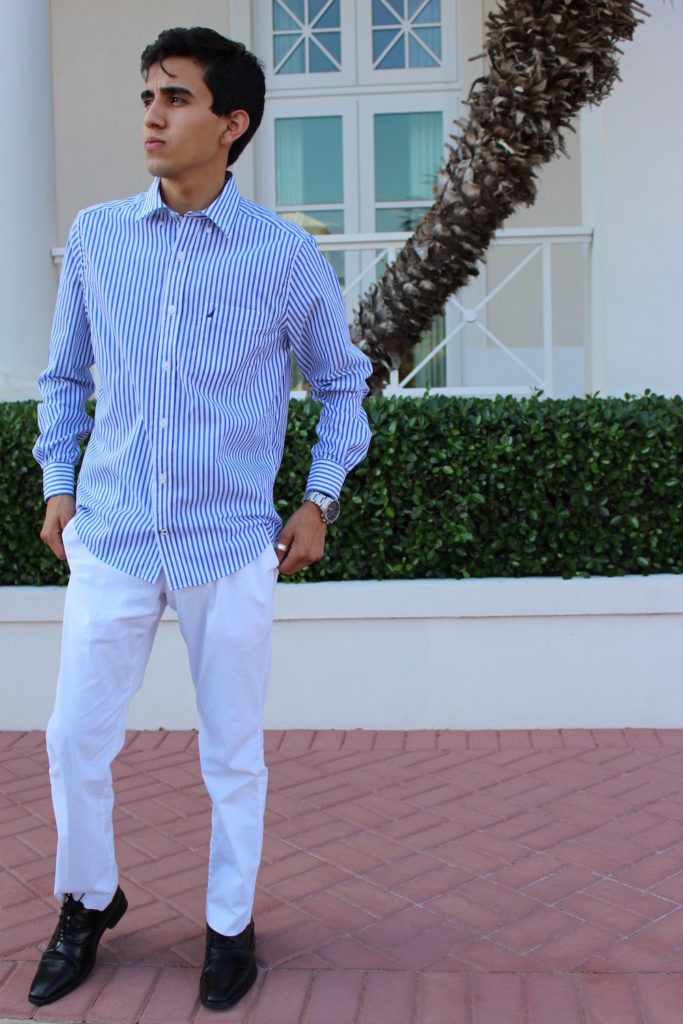 Nautical
All aboard! It may seem a little cliché to dress nautical to a beach wedding, but if you choose your pieces wisely and not go overboard by wearing too many nautical pieces, then you can totally pull off this look. This Fashionisto's light gray suit jacket complemented the cool colors of his striped button-down collared shirt. He added another bit of nautical flair by including a pair of ship-inspired cufflinks. Now he's smooth sailing for a beach wedding!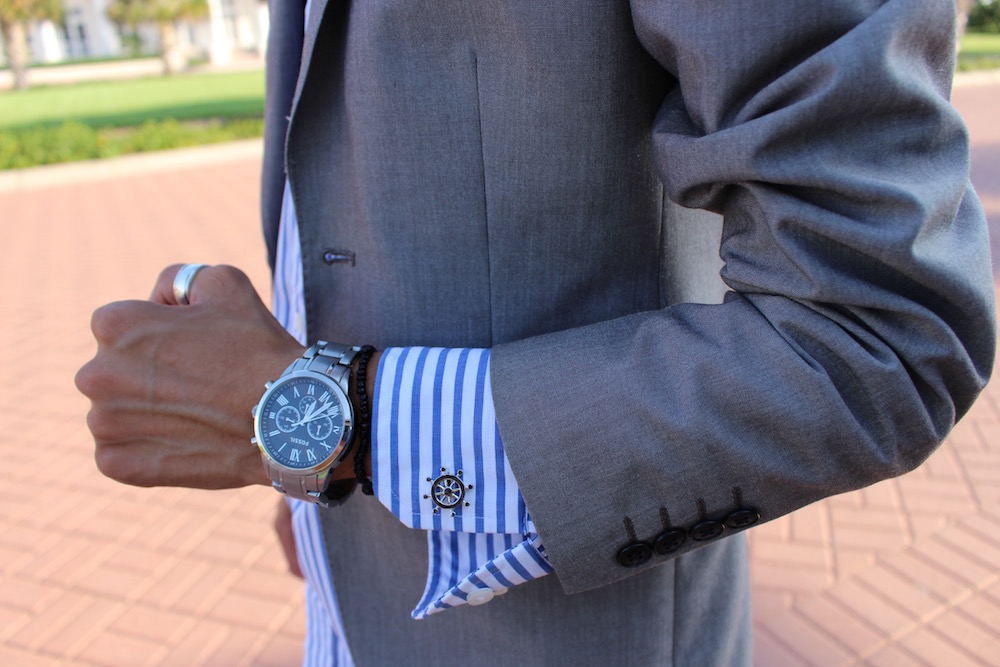 Comfort is Key
Try to steer clear from fitted jeans and wear chino pants instead. If it's an extremely hot day at the beach, fitted jeans will stick to you, trapping in heat, and make you feel uncomfortable throughout the entire ceremony. Sit back, relax, and enjoy your slacks.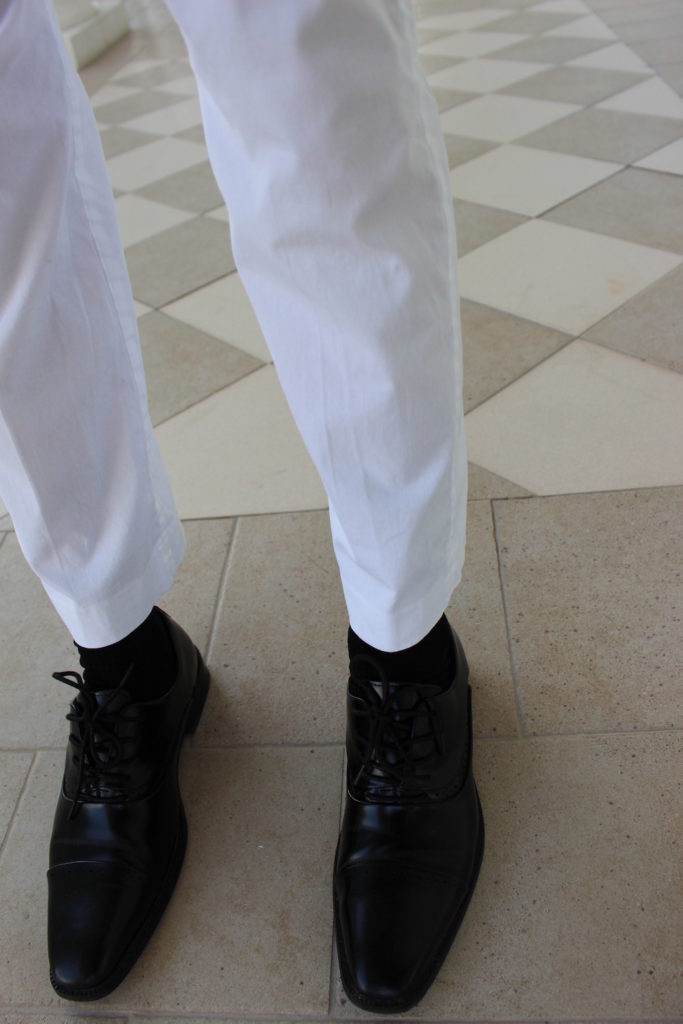 Don't Forget the Accessories
Complete your look by adding the final touches. Stay on track of time by incorporating a classic watch to your outfit. Stainless steel thumb rings are another great trendy accessory that will add a little touch of alternative sophistication.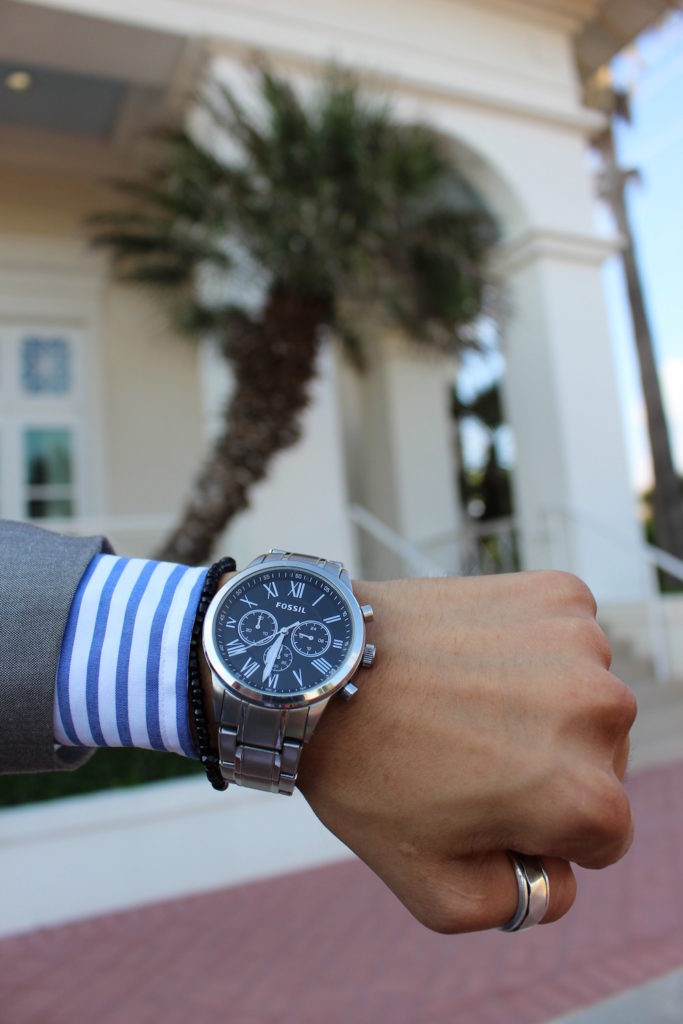 What is your beach wedding look? Show us on social media! Don't forget to tag @Cfashionista.