You've already purchased your swimsuit, your sunglasses, and the cutest flip flops you could find, but now that you're on the beach you find it's a little hard to brave the sand and waves with just your good looks. This is what I always have in my bag on a beach trip!
1—A good SPF for my face. I love a tinted moisturizer with SPF during the summertime. It leaves your skin looking polished but not cakey. For those of you who like a more pulled together look, I also suggest using a liquid highlighter on your cheekbone to give you extra summertime glow.
2—Sea salt spray. I always carry a good sea salt spray to the beach with me. I love the way the ocean and the wind make my hair look, but I usually need to tame it a bit before I head out for the night. As a fun DIY, you can also make your own sea salt spray. The ingredients are all easy to find, and you can experiment with different essential oils and scents to customize your spray.
3—A good read. This is definitely something I started doing as I was older, but for the past few years, my favorite thing to do while lying on the beach has been to read. I stalk different book blogs and see what people are into and what genre is popular. I always find a Barnes and Noble near my vacation spot. This year I read The Hobbit.
4—Tinted lip balm. I never leave the house without lipstick, but I am not about to let my expensive lipstick melt off on the beach, so a tinted lip balm is a nice compromise. I can walk on the beach and feel confident, yet I don't have a full face of makeup sweating off into the sand.
5—Outfits for a night out. When I go to the beach, I usually stay on the beach all day, come in at dinner time, and cook out, but one or two nights I do like to go out for a night on the town. I took a few photos of some outfits I can't stop grabbing from my closet this summer.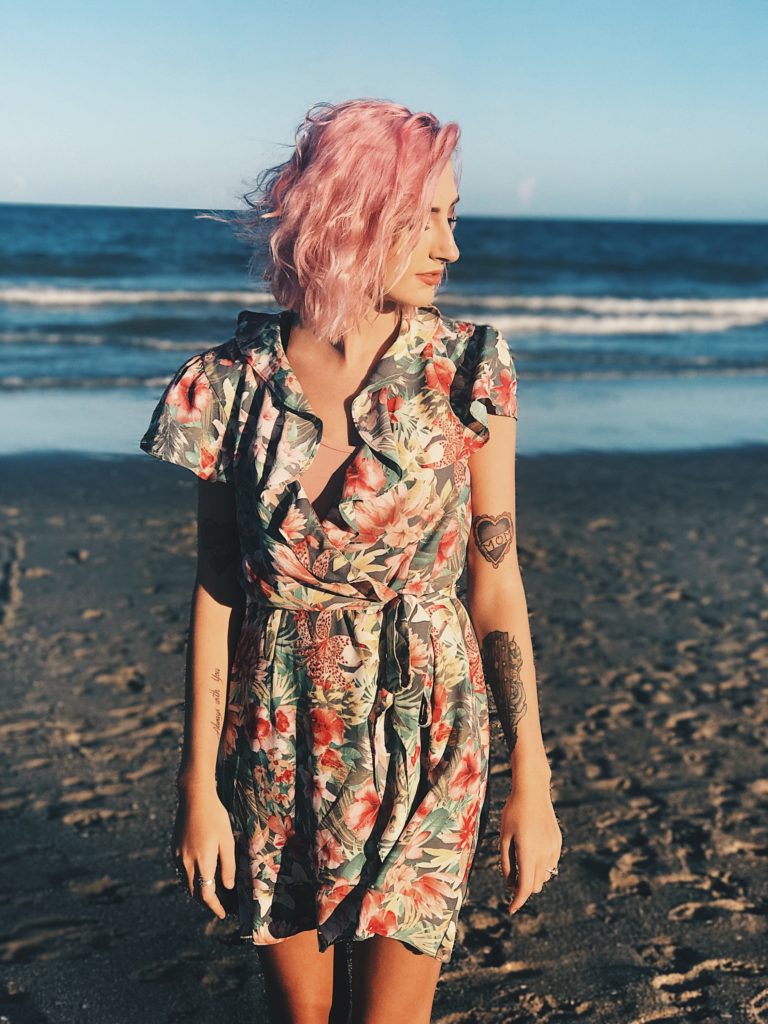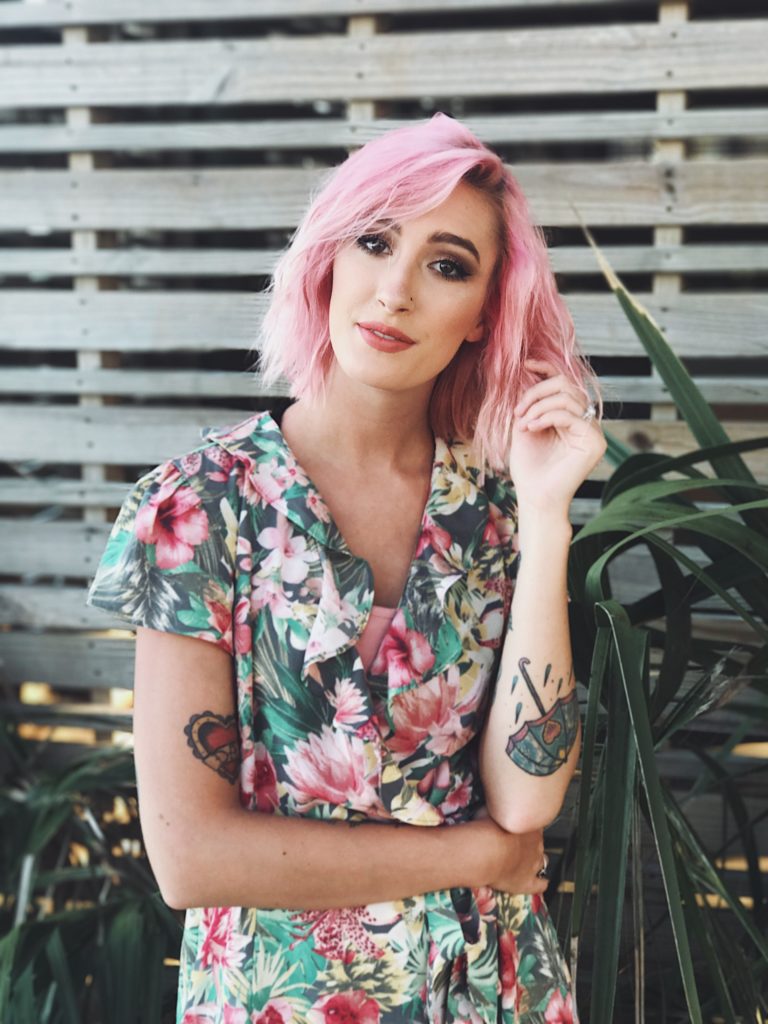 One of the things I look for in a dress is movement. I love flowy dresses and the material around the neckline of this dress gives me the perfect amount of movement that I need!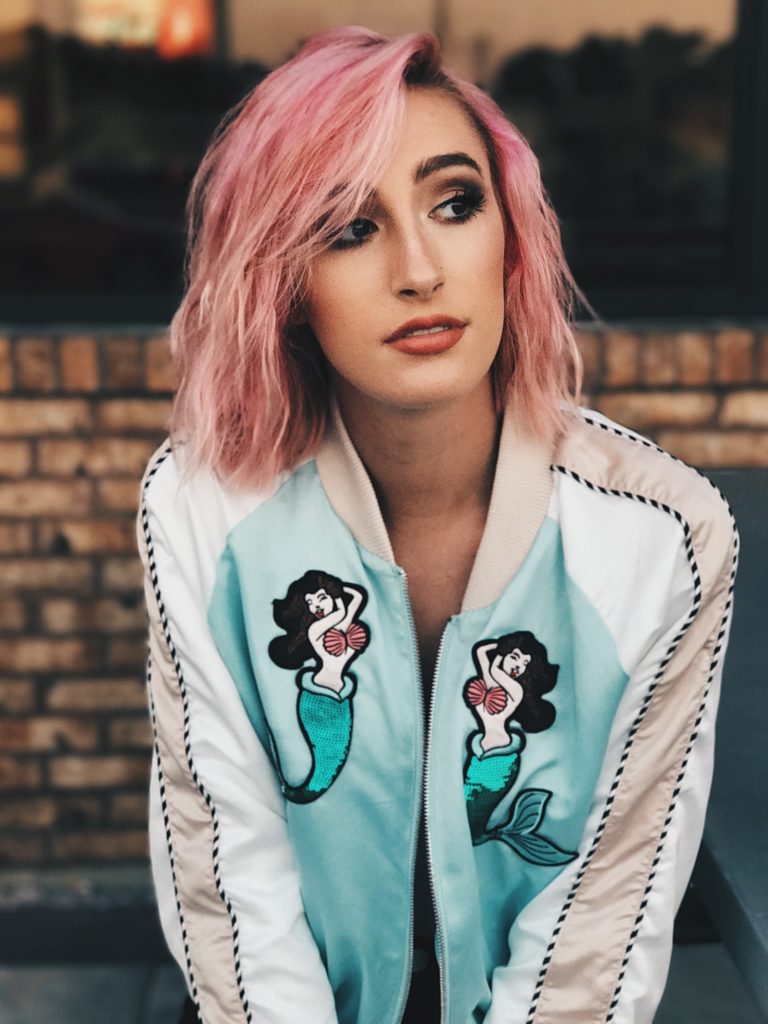 When the sun goes down I tend to need a light jacket. This statement jacket is my favorite thing right now. I pair it with absolutely everything. (I am also obsessed with mermaids so… yeah).
Last but not least, have an awesome friend by your side to talk you into doing something fun and crazy!
I hope this gave you some inspiration! Try to throw some mermaids and florals into your wardrobe this summer. Don't forget your sunscreen and to tag @Cfashionista in your posts!