We all know how phenomenal it feels to wear an outfit that makes you feel like you just walked out of the fashion closet of your favorite magazine. We can't deny the comfort of a good pair of leggings and an oversized sweatshirt. But, there's something about feeling put together that can really boost your confidence and help you make a good impression. In college, it's all about creating connections and building experience that will put you in a good position after graduation. An impeccable lineup of outfits and accessories is one easy way to ensure you feel your best and are putting your best face forward during your internship. The tricky part is focusing on your style when you're juggling classes, internships, social gatherings, and you know…sleep. We worked with Brahmin to bring you simple, effortless tips that won't add to your stress. Here's your no-fail guide from going to the lecture hall to the office.
Swap Your Backpack with the Perfect Handbag
Slipping your belongings into a Brahmin handbag before running out to the office is the perfect hack for creating a flawless class to internship outfit. There's a handbag to fit the color spectrum of anyone's wardrobe. Mix shades and textures and change up the style by wearing it as a crossbody or tote it around by its smaller handles. You'll have an option for every work day of the week.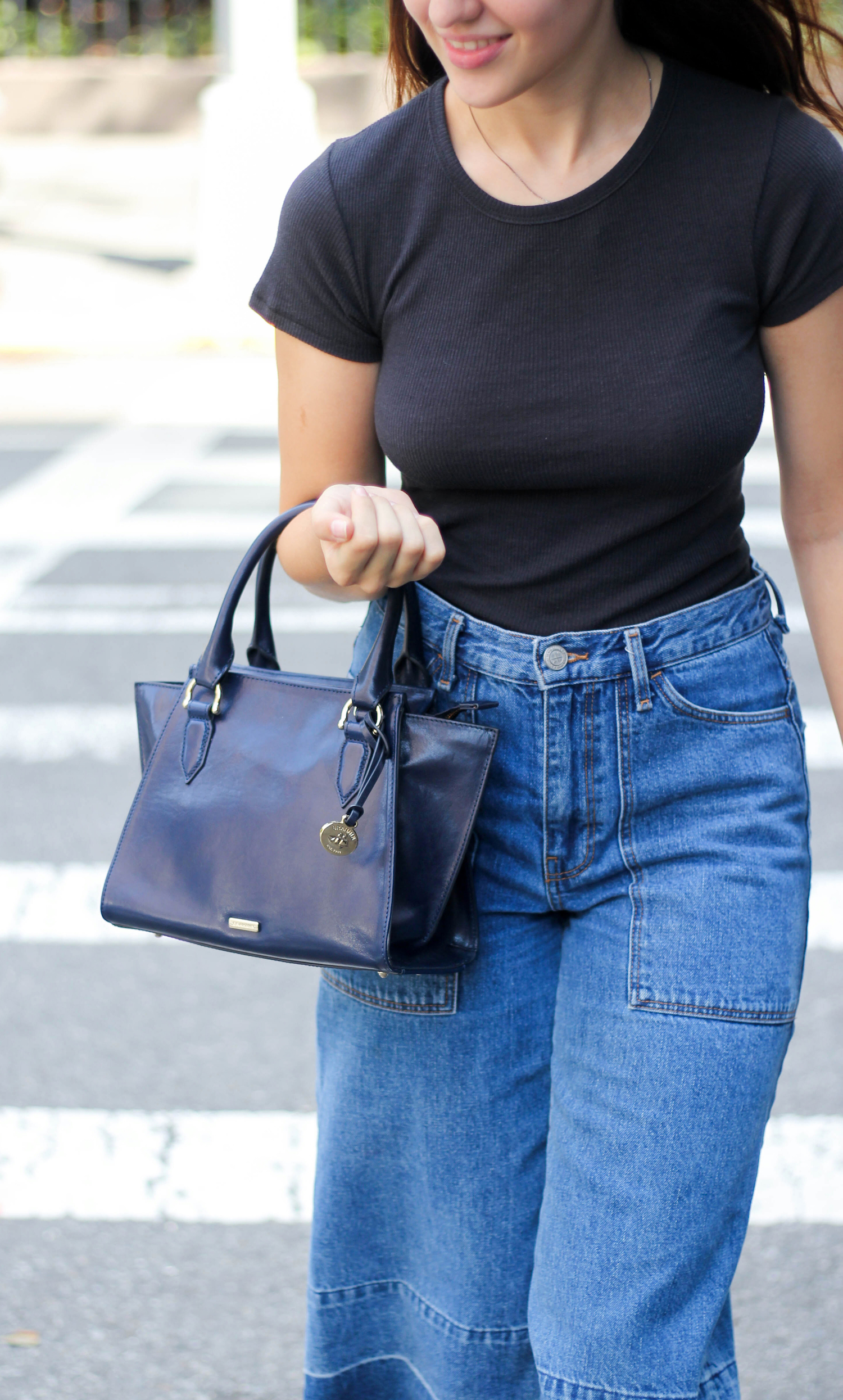 Try Heeled Booties Instead of Flats or Pumps
We love our heels as much as we love our sneaker collection, but sometimes our closet needs a refresh. With fall time here, heeled booties are the perfect way to add a bit more detail and class to your outfit without resorting to your go-to pair of shoes every day.

Put a Blazer on It
One of the best tricks I've ever learned in my career is to carry a blazer with you wherever you go. Whether you're in a dress or threw on a T-shirt and jeans, a blazer will never fail to pull your outfit together and make it look like you were expecting that last minute meeting (even if you weren't).
Grab a Tote That Can Do Both
Book bag will have a whole new meaning when you trade it in for a trendier tote. Lugging a backpack, bag, and purse around campus slows you down and can take away from the look you're going for. Picking out one of Brahmin's totes will give you the chance to keep your phone, shoes, books, snacks, resume, and lipstick all in one place. That way you can save heavy lifting for the gym.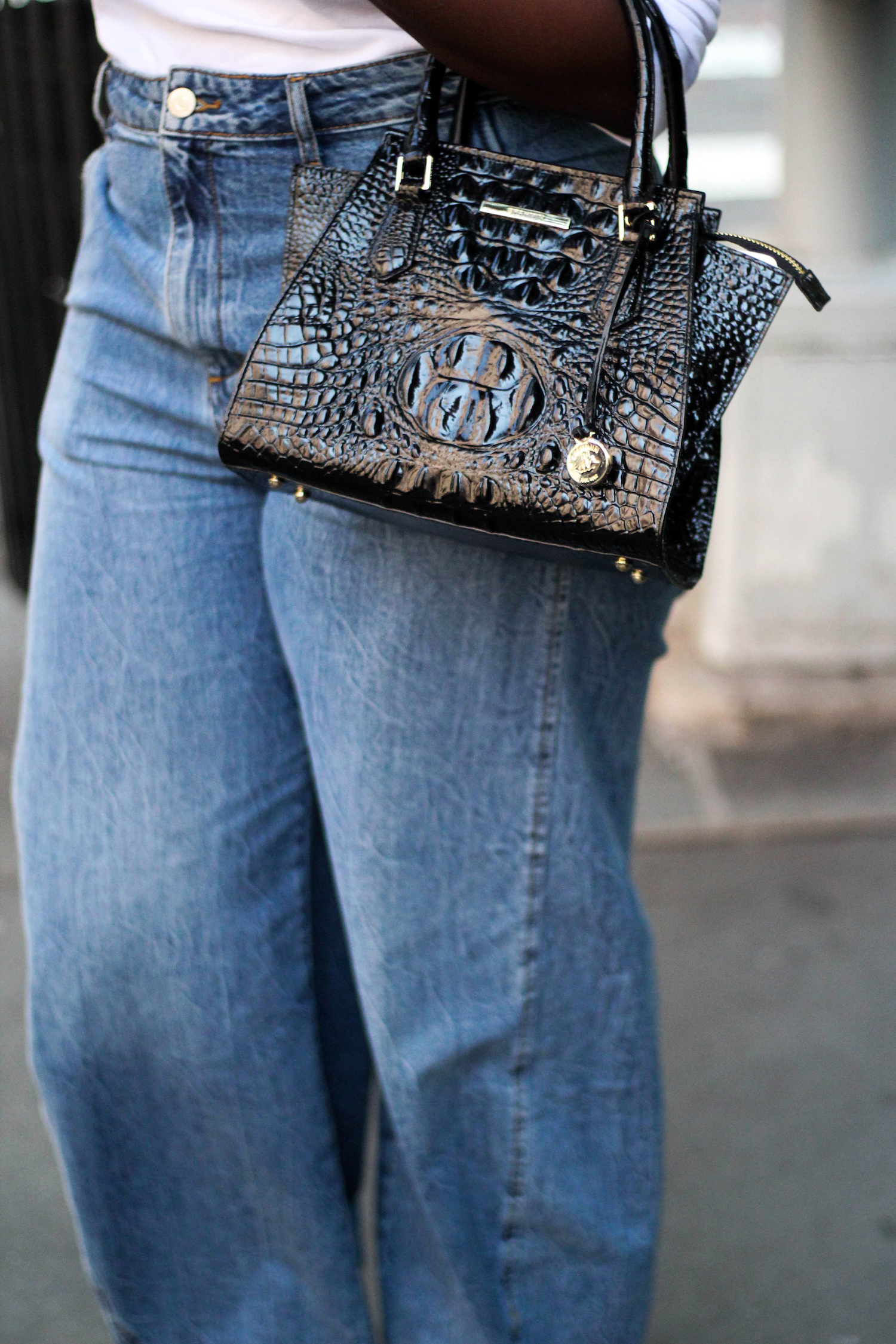 Amp up Your Look with Lipstick
Applying your favorite lipstick is an easy, quick style boost when you're running from class to internship. Dark, auburn reds and oranges as well as browns and neutrals are perfect hues for a fall time internship. Colder seasons often bring drier skin and discoloration. A touch of lipstick will brighten your complexion and make you feel polished.
Opt for Patterned Pants, Trousers, or Trendy Denim
Nothing beats a well-tailored pair of Levi's. But to really sharpen your internship look swap out your favorite pair of skinny jeans for trousers or patterned pants. Experiment with prints like cheetah and stripes, or try out colors like dark forest green or rust orange. You'll love how easily this slight tweak will elevate your look and take it from a lecture hall ensemble to the perfect intern power look. If you're a diehard denim fan, choose a cut that strays from your go-to style, like flare or straight leg. 
What outfits do you rock in both the classroom and the office? Tag us @cfashionista in your pics!