Hey guys! My name is Sammy Napolitano and I grew up in Livingston, NJ, which is a short thirty minutes from the greatest city in the world. As a child, I took frequent trips to New York City with my mom and sister.  As I got older, these trips evolved into day long adventures with my best friends. You can find us brunching at the cutest restaurants or shopping at just about every store in SoHo. Of course, we always take an obscene amount of Instagram pictures along the way.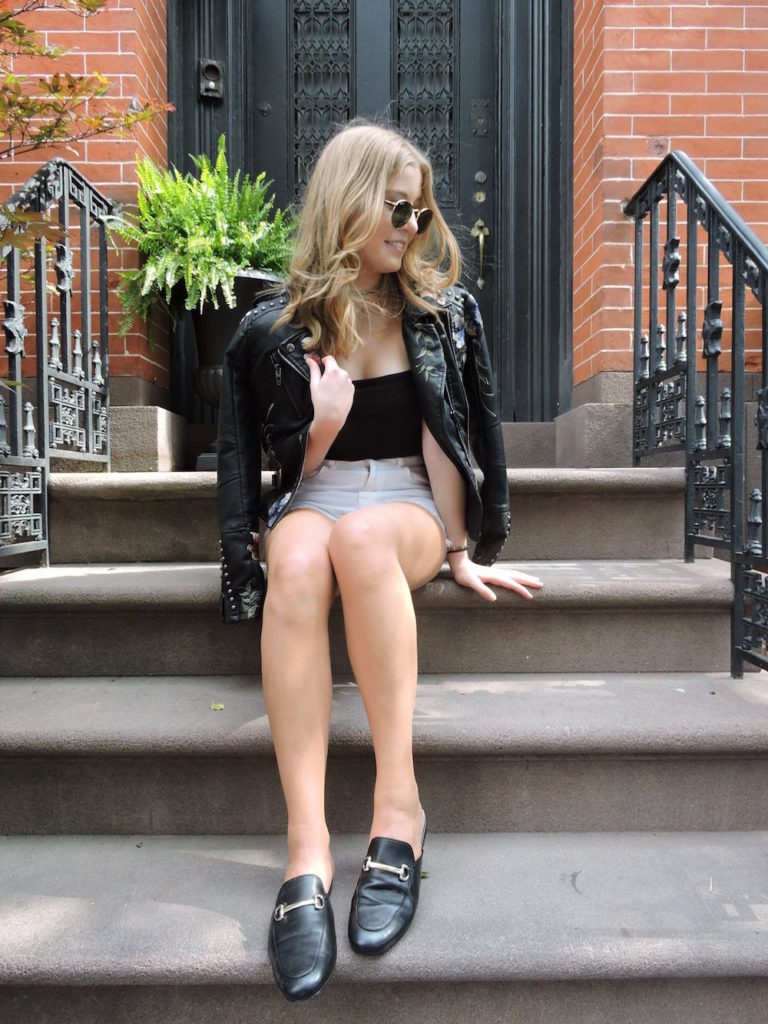 Recently, I moved to a new and unexpectedly trendy city: Columbus, Ohio. I am a rising sophomore at The Ohio State University, studying business and minoring in fashion and retail merchandising.  I love my school (go Bucks!), exploring my new city, good food, online shopping, and of course fashion!
My love for fashion started off a little later in life as I spent my first 10 years as a die-hard tomboy. I refused to wear jeans, paint my nails, or wear my hair in anything besides a high ponytail. As my sports career fizzled out in high school, I traded in my sports jerseys for leather jackets, and my cleats for new shoes. However, my tomboy roots haven't completely left me.  I still believe sneakers can be worn with any outfit, I avoid bright pink clothing at all costs, and comfort is definitely a number one priority in the way I dress. However, I have finally learned to embrace a good pair of jeans every now and then.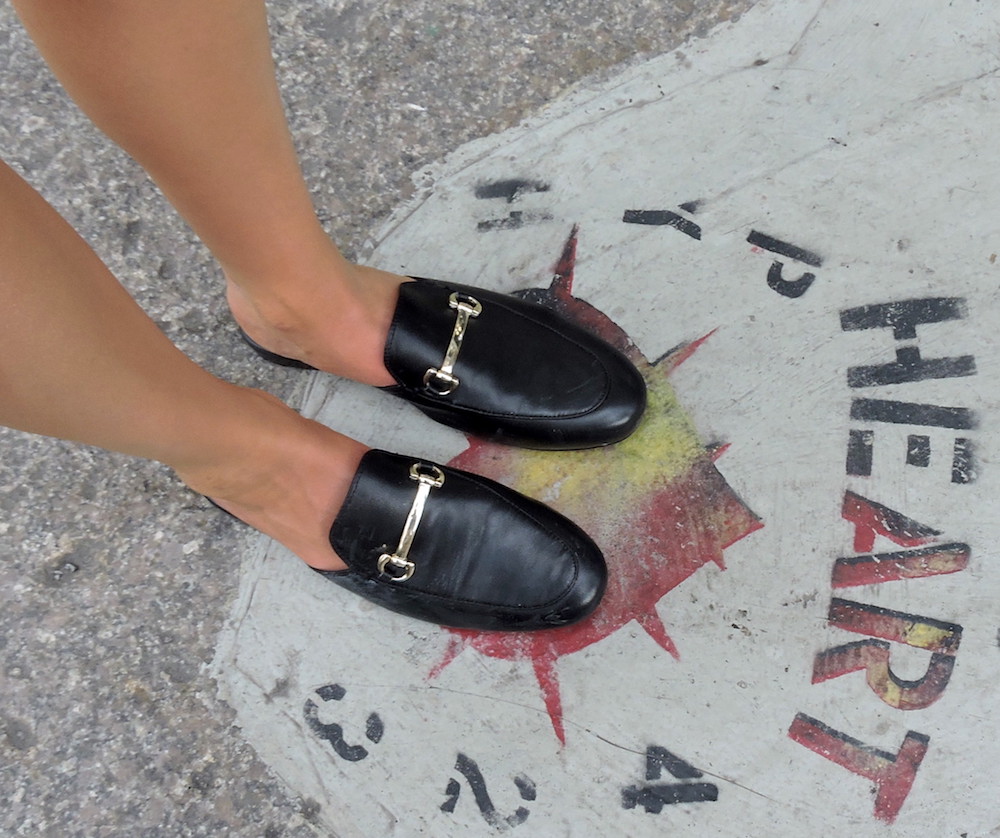 It's hard to categorize my personal style in one way, but I would consider myself to be pretty minimalist. I like simple prints, neutral colors, dainty jewelry, and classic white sneakers. I enjoy dressing up simple pieces by adding a cool statement jacket, trendy sunglasses, or my favorite pair of shoes. Currently, I have been obsessing over vintage inspired pieces to add some fun to my outfits.
The jacket I am wearing here is my absolute favorite piece in my closet at the moment.  I finally found a BlankNYC leather jacket that I can justify wearing all summer long because of its cute floral print. True to my minimalist self, I opted for wearing a simple black top and white shorts. I loved the distressed detailing on the shorts and the straight neckline of the tank top. Both details add an element of style to an otherwise simple outfit. Finally, I wore my round Ray-Bans, my favorite Free People leather mules, and a pair of dainty gold chokers for the perfect city chic look.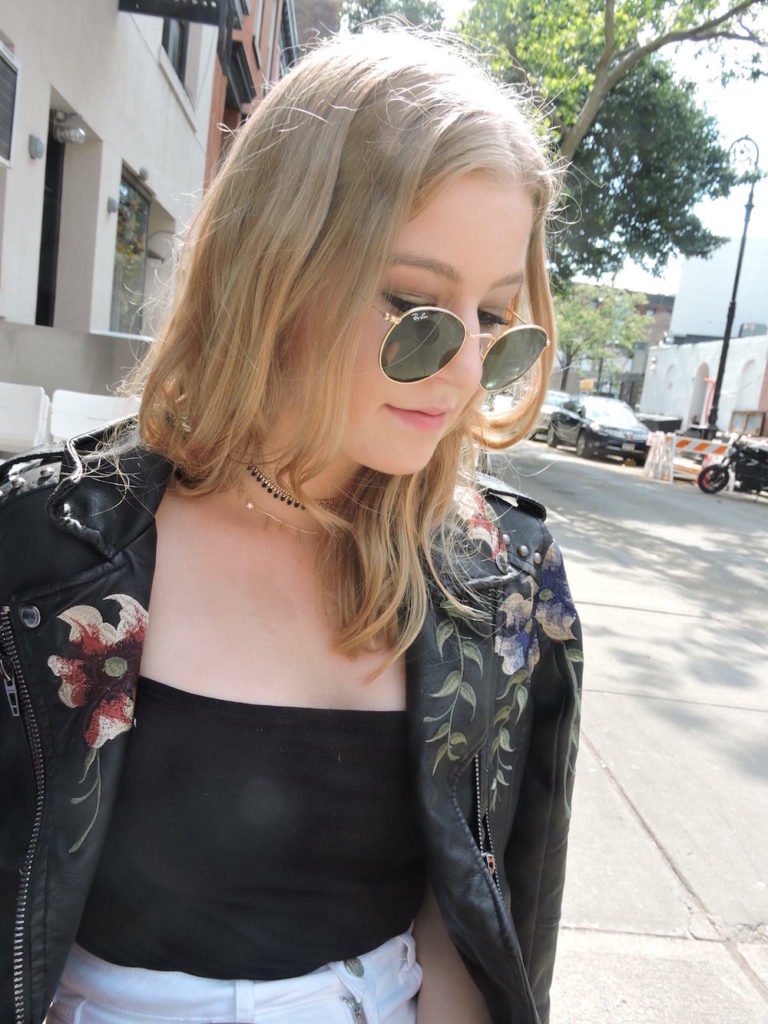 What do think of this look? Let us know in the comments below!