Hey everyone! I'm Isabella, and I'm so excited to be a part of CollegeFashionista this year. I love getting to see similar and different fashions from campuses all around the country. I go to a school in an urban city with students from around the world and fashion influences from a variety of places.
I have always had a love for fashion and one day dreamed of becoming Andy Sachs from The Devil Wears Prada. Everything about fashion fascinates me, and I find joy in helping style friends and family for their different personalities. I think it's amazing what a great outfit can do for one's confidence.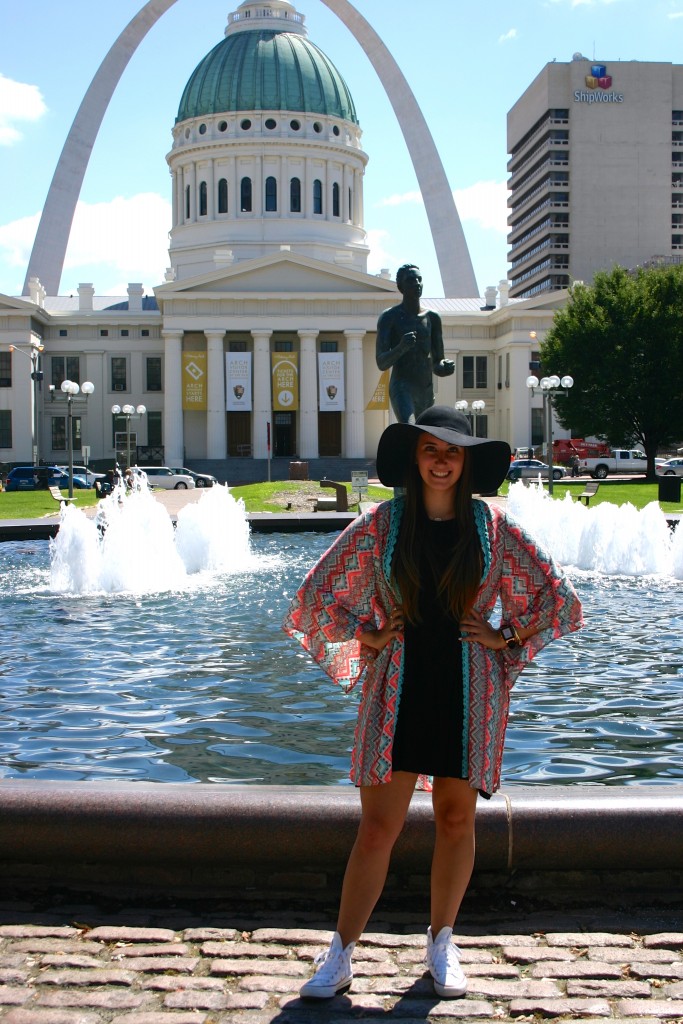 I like to think of my personal style as very versatile. I draw inspiration from different countries, celebrities, magazines and come up with my own new selections. I believe that fashion is a great way to express who you are and show the many different sides of you. For instance, I love being comfy in jeans, Sperry Top-Siders and a Brandy Melville sweatshirt. However, I also love showing my edgy side with funky pants, fun sneakers and a rock band shirt.
This outfit here is showing my softer and playful side. This summer, I fell in love with T-shirt dresses. They are so effortless and comfortable, and they look great on any body type. This one from T.J.Maxx is one of my favorites. It's very lightweight and the length is just right. And because it's black, I can add any accessory to it that I like.
I recently purchased this Kimono because I love the fun colors. Kimonos are a great way to dress up any outfit and make you look like an automatic trendsetter.
As far as my shoes go, I never used to think that I could pull off white high-top Converse, but I have learned that I can and that you don't have to just wear them with leggings or jeans. They add a fun, sporty edge to any outfit, and I especially love them with T-shirt dresses.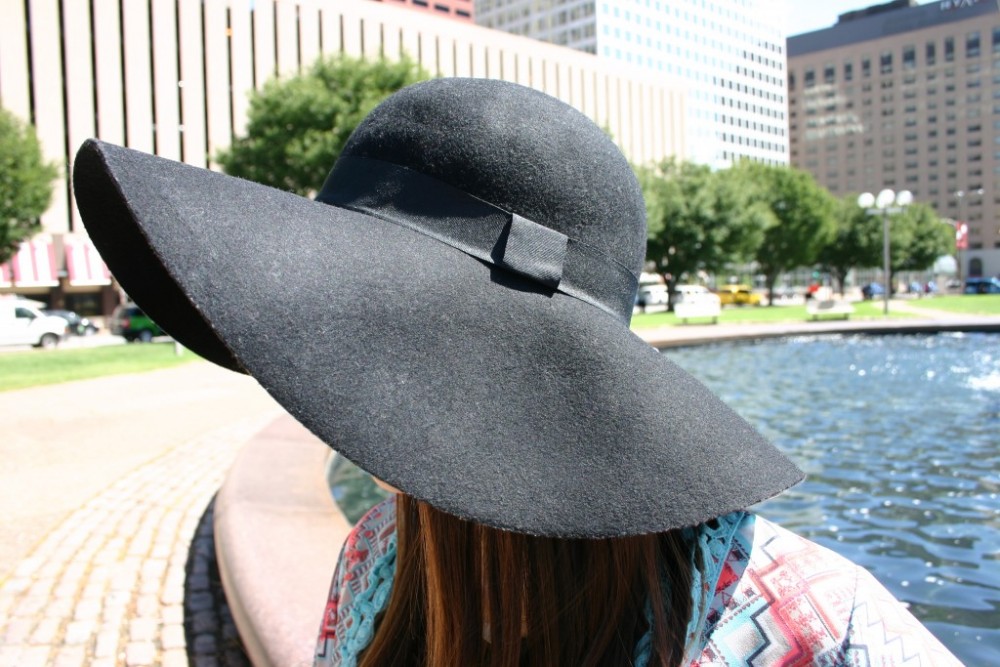 As far as my main accessory, I had been eyeing this hat for a while now but was never bold enough to buy one. While studying abroad in London and being influenced by their lifestyle, I decided to purchase one and try it out. I automatically feel like a celebrity who's ready for my vacation in the Caribbean when I put it on.
Like I said before, I'm a chameleon when it comes to fashion, and I love exploring different designers and trends. I believe the key to being a Fashionista is to not be shy when it comes to fashion because you never know when you may be the next trendsetter!