Even though school's out, I know many of us college gals are still in summer school, either to get away from our parents for the summer or to knock out some extra credits. Either way, I'm going to show my fellow summer-schoolers how I style a day-to-night look. I take this outfit from sitting in class to a night out with my friends.
I'm sure that every student wants to be as comfortable as they can as they sit in classrooms during the hot months. I went with a classic T-shirt and denim shorts ensemble, as it gives off a total student vibe. The soft white crop top paired with light-wash denim shorts and white slip-on sneakers makes the outfit bright and breezy. A basic outfit like this is where we can get creative with our accessories. I'm personally not a big jewelry girl, so I just threw on some shades and called it a day. After sitting in class for hours, I took a stroll through the park to get home so I could change into my outfit for the night.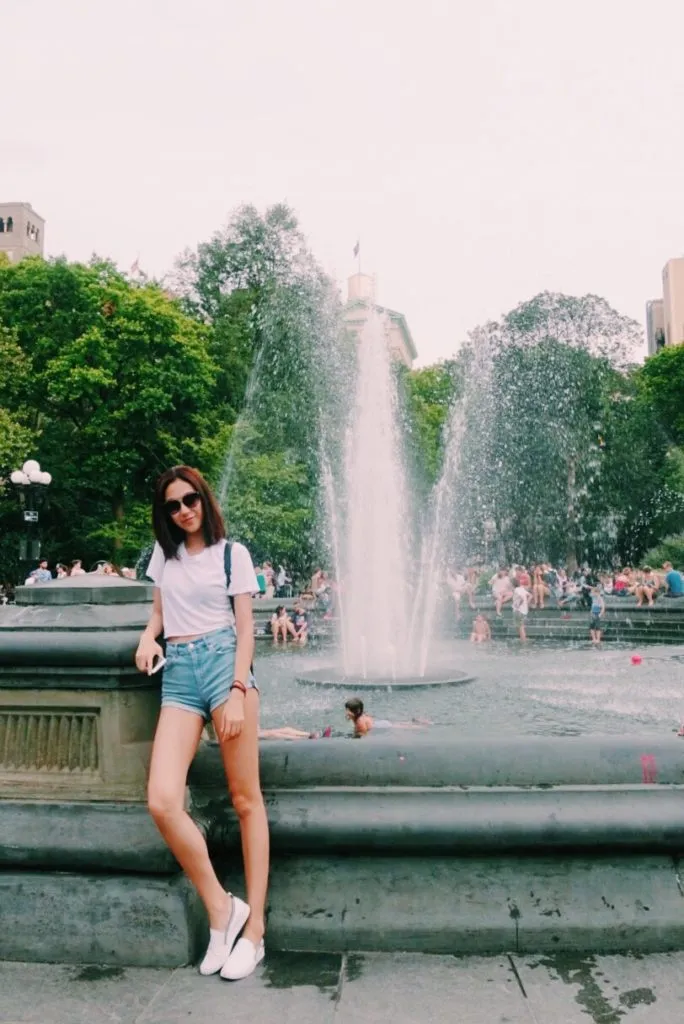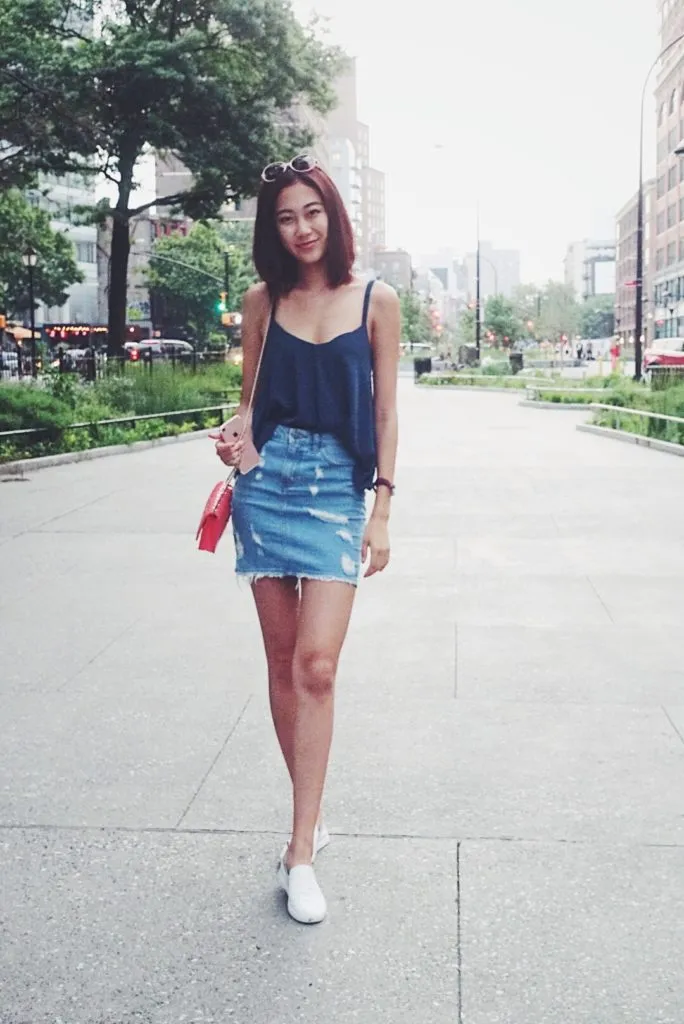 I chose to fancy up the top-and-denim ensemble a bit since it was still hot out. I threw on a navy blue spaghetti-strap tank top and tucked the front into my skirt to give it more shape. The skirt itself might make the outfit look fancy, but because it's distressed, the look is toned down. I kept the same white sneakers on because a night out in New York City involves lots of walking. I have to be comfortable while I look cute! The outfit as a whole is still a neutral tone, so I added a little orange crossbody bag for a pop of color.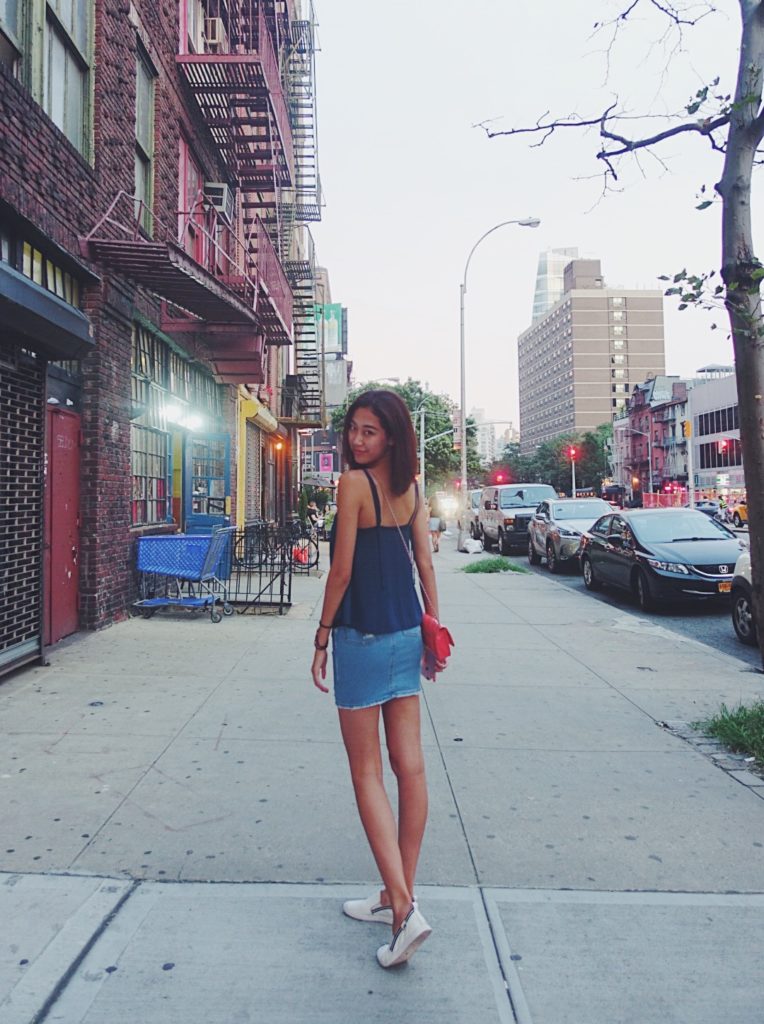 One final bit of advice: The best way to get through those long summer classes is to plan fun activities with your friends afterward.
Show us what you're up to when you're not stuck in class, and make sure to tag @CFashionista!