What exactly is street style? Well, according to model and singer, Skye Daru, street style is an outfit one would usually wear every day or an ensemble that defines your personality. Honestly, I could not have said it better myself; that is why I decided to interview Skye Daru and our mutual friend, Shelby Muschler, to see how their different tastes and personalities affect their own style and outfits.
COLLGEFASHIONISTA: Let's first start off with your name, age, where you go to school, and your major.
SKYE DARU: My name is Sky Daru, and I am 19 years old. I go to New York University and study computer science.
SHELBY MUSCHLER: Hi, my name is Shelby Muschler and I am 19. I currently attend DePaul University and am getting my BA in psychology with a minor in music studies.
CF: Who was your first fashion inspiration?
SD: Honestly, my mom. Even now, she is the first person I go to for fashion advice, and you can bet that she dressed me so stylishly as a child!
SM: To be completely honest, I don't really remember my first fashion inspiration. I was really into P!nk and Avril Lavigne when I was younger, and I remember always wanting to get cut-off gloves so I could look like them!
CF: What's one wardrobe essential you have?
SD: My classic white/green Stan Smith Adidas.
SM: One wardrobe essential I have is a long sweater. I have this long beige sweater that I usually wear with everything. It's easy to match with and is an essential to bring everywhere because Illinois weather is always changing.
CF: What's your go to "I have nothing to wear" outfit?
SD: I think it would be black skinny jeans, a bodysuit, and a black moto Topshop leather jacket with some sneakers.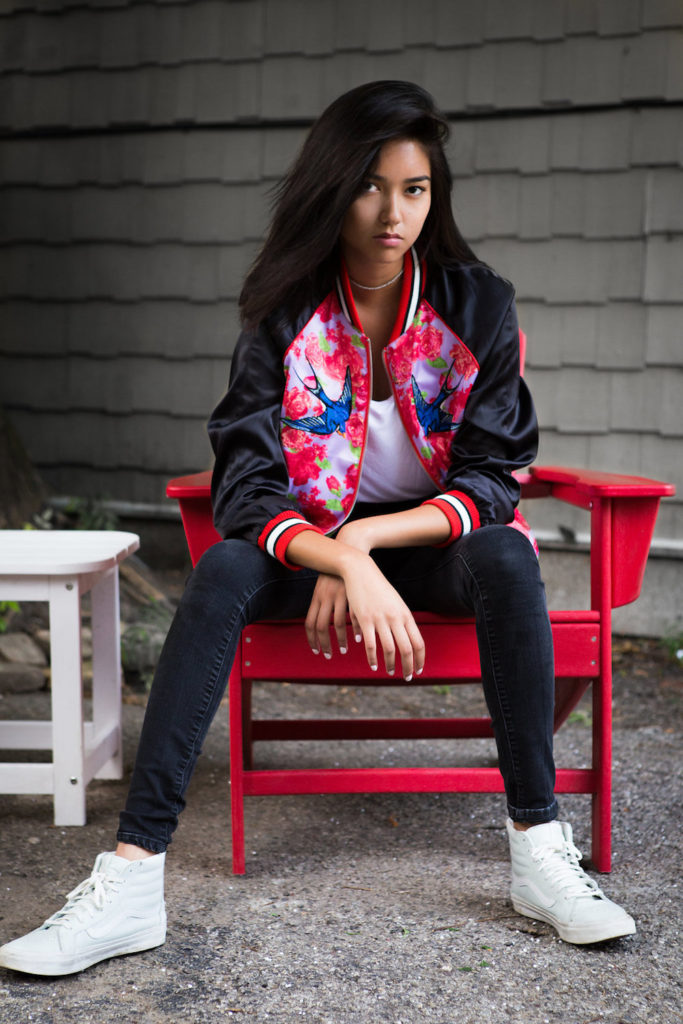 SM: My go-to "nothing to wear" outfit typically consists of high-waisted pants (either jeans or shorts—depends on the weather) and a collared shirt that I knot in the front instead of buttoning down all the way. And of course, my sweater!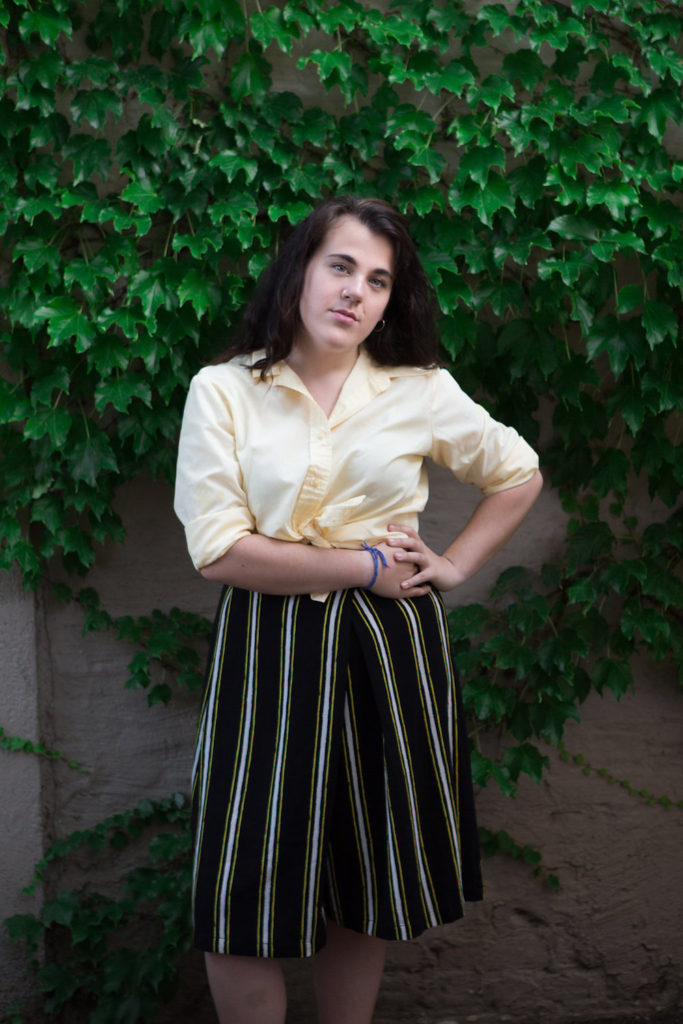 CF: What's the last clothing item you bought?
SD: The last thing I bought was a black crossbody romper from Artizia.
SM: The last clothing item I bought was a pair of flowy, bell-bottomed jeans from Target. They were on sale for only $8!
CE: What would you never be caught wearing?
SD: Camouflage.
SM: I'm typically very open minded when it comes to my wardrobe, but I have to admit, I would never be caught wearing something with a brand name on it like "Hollister" or "Abercrombie and Fitch." I think it looks so tacky.
CE: What's the main color in your wardrobe?
SD: Black!
SM: My wardrobe mostly consists of blacks and whites.  If I'm not wearing black and white, however, I tend to wear a lot of greens and blues.
Want to try out some of these Fashionista's signature looks and tips? Show us on social media! Don't forget to tag @cfashionista.