We've all been wishing for it to be summer, and Mother Nature did not come to play—Today was almost 100 degrees. Because it is so hot out, I didn't reach for my favorite pair of jeans for a casual outfit, and denim shorts can get a little boring for me, so I went for my denim skirt!
Denim skirts are a cute alternative for jeans when assembling a casual outfit in hot weather. I didn't have a denim skirt at all for a while, but once it started getting warmer I was on the hunt for one that would fit me well. I found the denim skirt pictures at a thrift store. It was long, so I chopped it at the length I wanted.  Denim that has a raw edge or is frayed is a popular trend right now, so I didn't hem the skirt so it could fray when I washed it.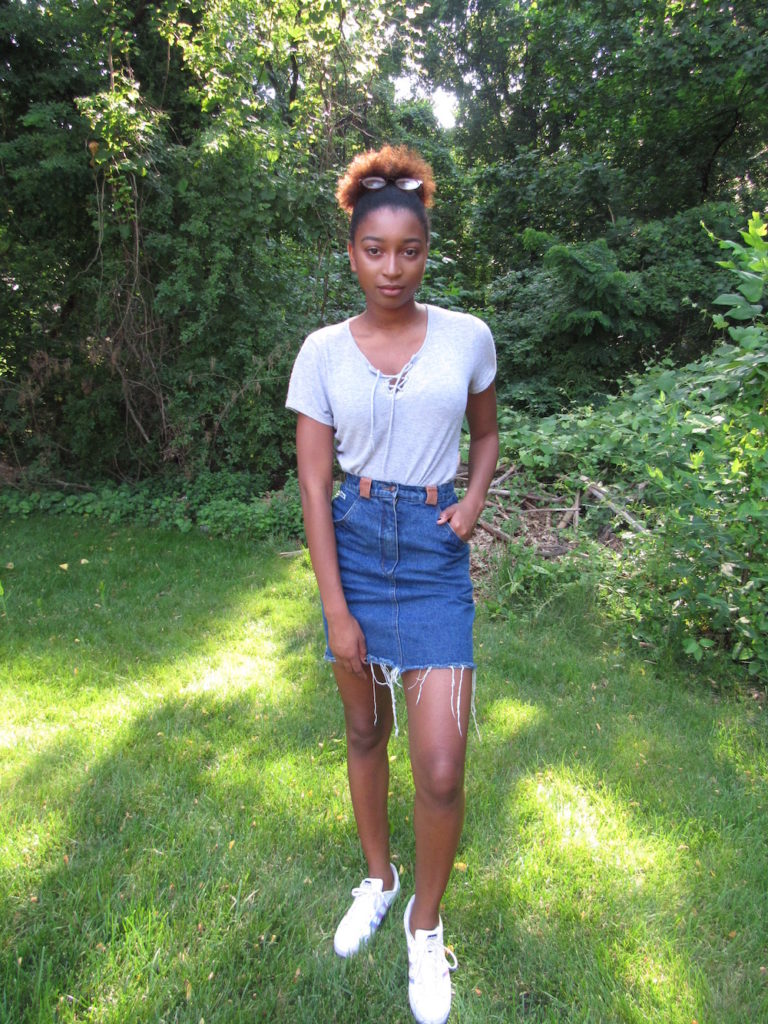 I decided to follow another trend to finish the look. This time it was the lace-up trend. This gray ribbed short sleeve lace-up top is great because it's lightweight and a nice twist on a basic piece. For shoes, I picked my iridescent Adidas Superstar sneakers.  Sneakers are always a comfy option, plus this style goes with a lot of things (which is why so many people own Adidas Superstars in various colors).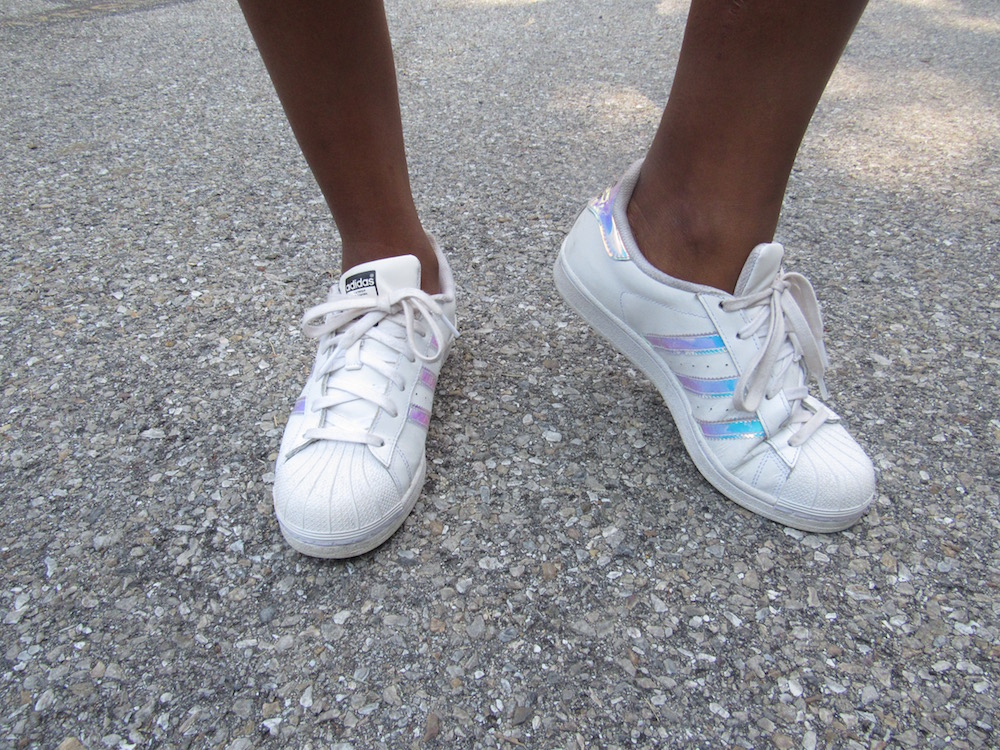 This is how I wear a denim skirt for an everyday, casual look.  You can definitely adjust it to fit your style or for the weather where you live.  You can also dress it up with accessories or heels.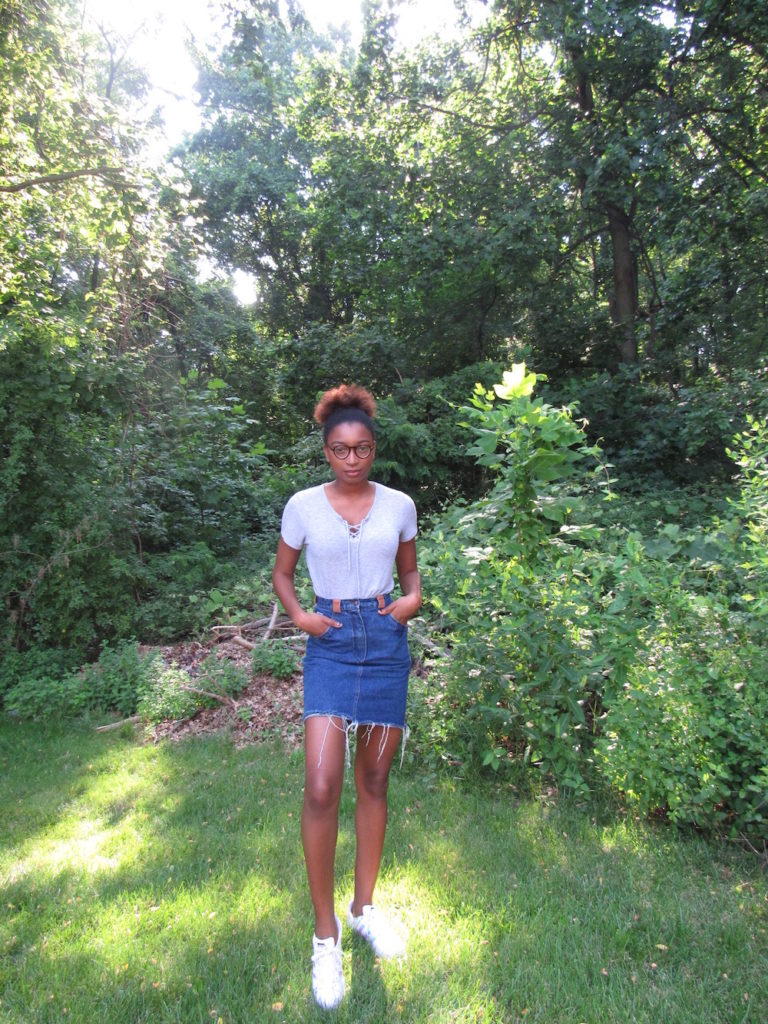 How would you style your denim skirt? Show me on social media, and be sure to tag @CFashionista!