This article is sponsored by The Container Store
We remember when we were heading to our freshman year in college, we had finally gotten all the stuff on our dorm checklist (thanks to The Container Store!), packed up our boxes of clothes and were ready to leave home for the first time. The problem—we drove very small cars, not a moving van. How was all this stuff supposed to fit?
Luckily The Container Store takes the stress out of this process. They can make sure your purchases are ready to pick up at a store near campus when it's convenient for you. You have enough going on—let them worry about getting your stuff there!
To make sure you have all your organizing needs under control and waiting for you, The Container Store hosts their annual College Savings Weekend! Besides great deals, when you sign up, you will be entered for a chance to win a $1,000 dorm room makeover! Click here for more information.
Our Style Gurus know being organized is important—especially in the morning. See how this Style Guru utilizes her top picks from The Container Store to make sure the bathroom she shares with her roommates is clutter free!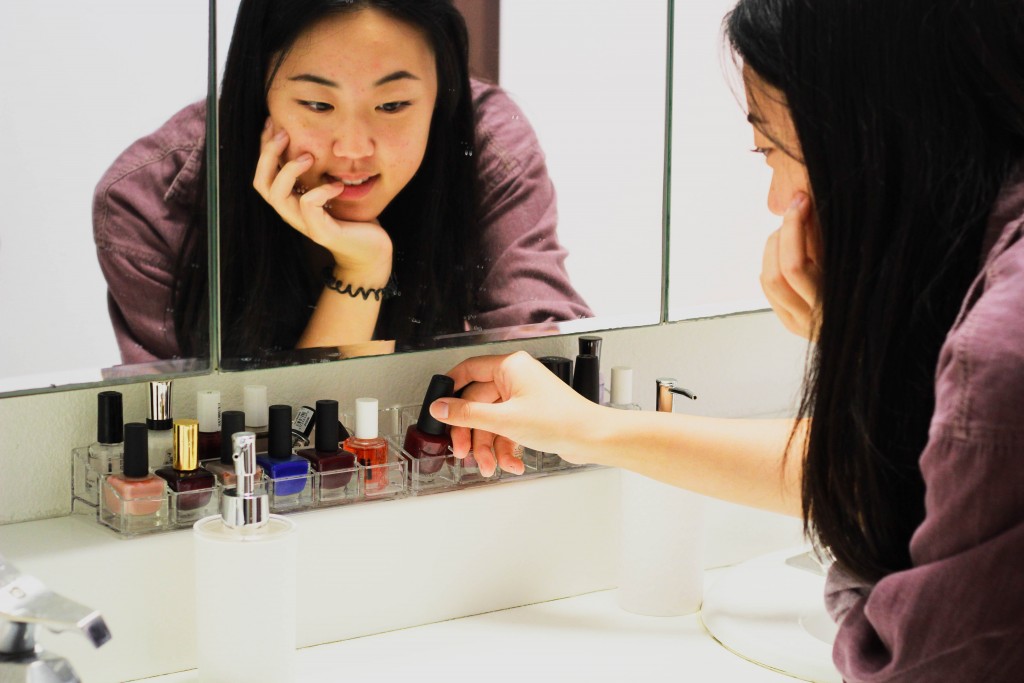 I share a bathroom with three other girls in our apartment and it does indeed become quite a challenge to organize each of our personal belongings. There's always clutter, especially when it comes to our shower products, such as the shampoos and body washes.
The Container Store offered so many different products that were both useful and aesthetically pleasing! For the sink area, I purchased two of each Alpine Countertop Essentials sets and mirrors, so that it would balance on both sides. I tried to keep the theme simple and clean by choosing white products. Afraid that it would be too much white, I also chose products that had unique textures. The acrylic nail polish divider worked perfectly to display all the girls' nail polishes and added a pop of color to the otherwise whited-out sink area.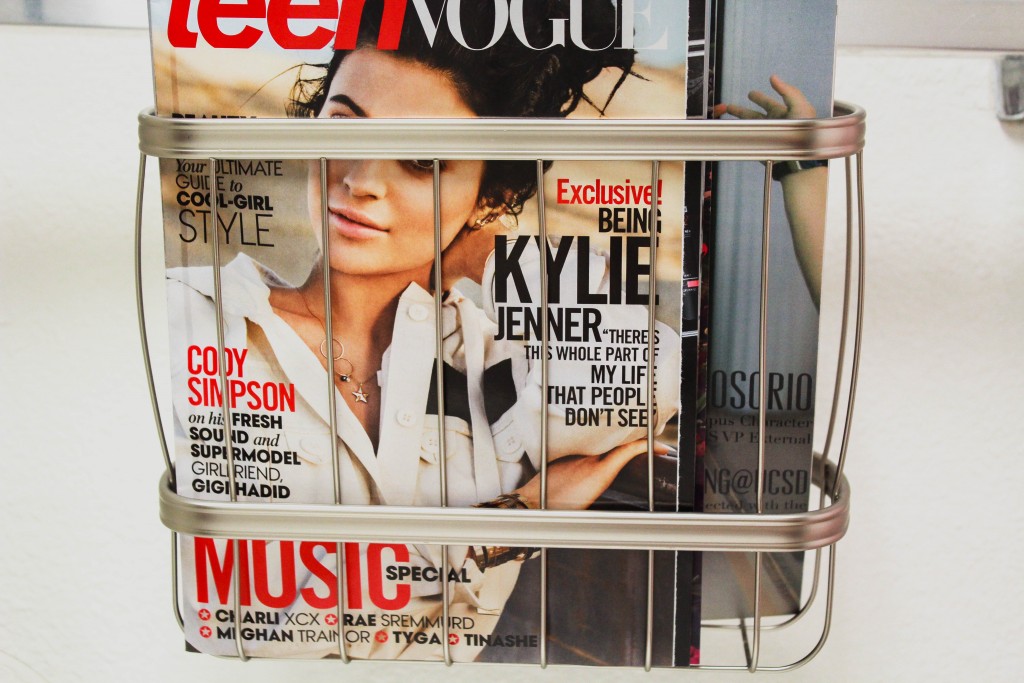 For the restroom, I utilized our showerhead and purchased a Spina Adjustable Shower Caddy that worked well in drying our loofahs and holding the products we needed when showering. With the addition of a small bin and magazine holder, our bathroom was complete!