With the hot weather rolling in, I'm oh so bored with my basic makeup routine. While it's simple and complements anything I wear, I feel like a classic jam stuck on repeat. Truly, I've been crushing on the bold makeup looks all over social media. Strobed skin and colorful eye makeup, first seen during S/S 17 runway shows, inspired me to rock a look with colored eyeliner. So, I grabbed a couple friends to see how we could get the look ourselves and found it's super easy. By adding a couple things to my beauty bag, I kissed my beauty routine blah bye-bye in no time.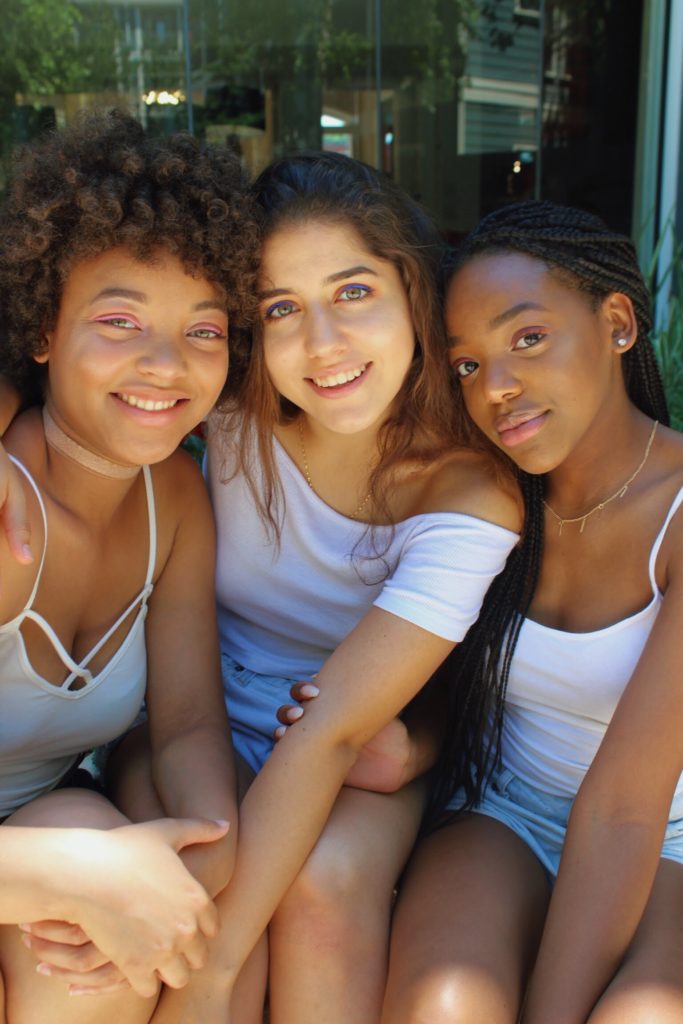 Bright Eyes 
Honestly, I'm a sucker for a great liquid eyeliner. I stumbled upon the NYX Vivid Bright Eyeliners at Ulta and decided to give them a shot.They're a total drugstore gem; available in a rainbow of eight shades, surprisingly pigmented, water-resistant, and fun for about $7 each.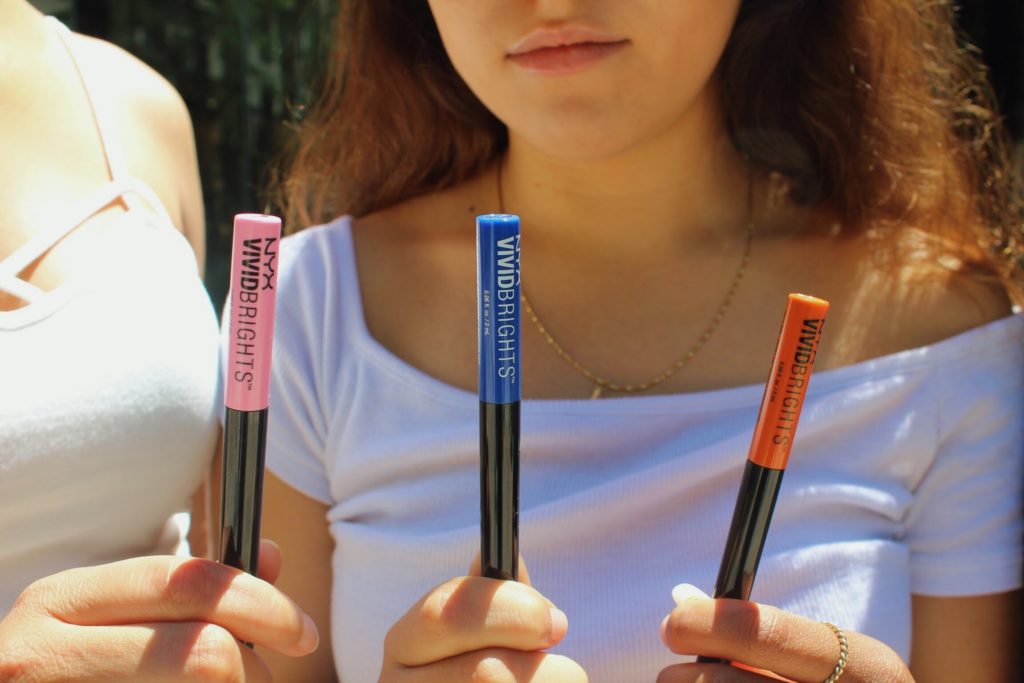 We used the Anastasia Beverly Hills Modern Renaissance Palette ($42) for Ana-Maria's orange smokey eye and gave her a wing with the Vivid Sapphire eyeliner. The combo worked great to bring out the blue-green tones in her eyes. For Kendra's look, the Vivid Petal eyeliner paired perfectly with shimmery pink shadow from the same palette to really pop against her green eyes. For my look, I chose the Vivid Delight eyeliner layered over a purple shadow look. I loved how fun and flirty the pairing came out! The colorful liners are a fun, easy update on a classic look.
Get Glowing
Since the eye makeup chosen was so intense, we kept the rest of the face clean and simple. Create a smooth base with foundation and powder, moisturizer on the lips, easy with the mascara, and bronzer. However, I couldn't resist keeping my favorite part of my daily makeup routine, which is highlighting my cheekbones, nose, etc. Normally, I opt for something shimmery and close to my skin tone. This summer, I've decided to take things up a notch for a more sun-kissed glow. I picked up the  Anastasia Beverly Hills Glow Kit in Sun Dipped ($40), it gives me just what I want with a buttery-soft application and has four shades to choose from. Kendra is wearing the shade Moonstone which gives off a smooth, rose gold tone. For a little extra glow, we dusted the highlight onto our collarbones and shoulders.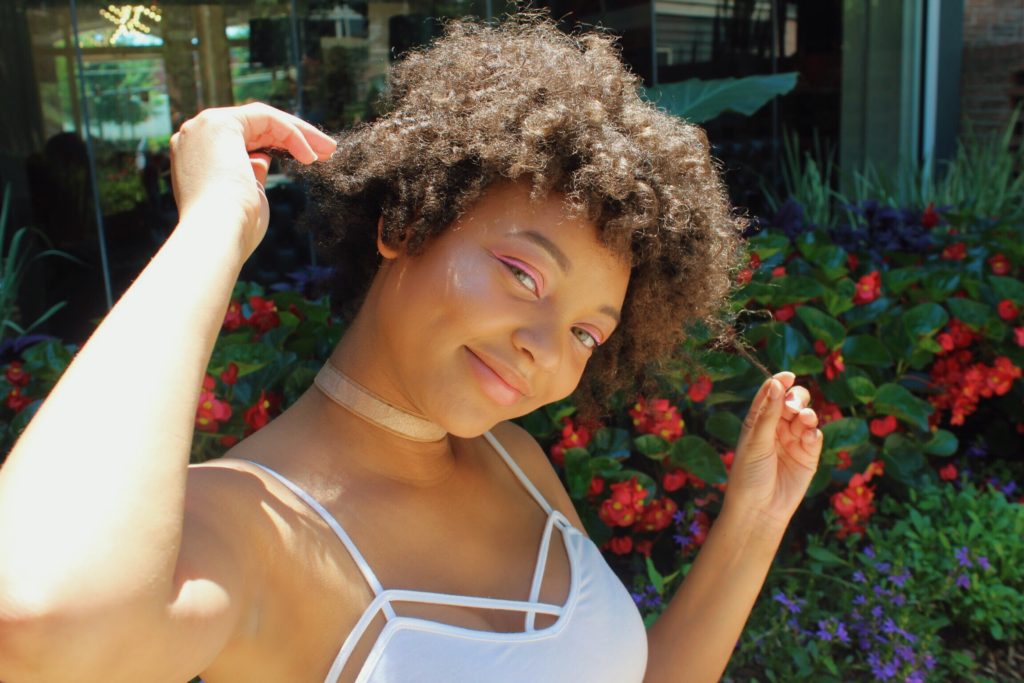 Overall, we all love how our makeup turned out. It's a gorgeous, almost effortless way to break away from the same old, same old and step up your summer beauty routine. Remember, there's no shame in checking out current trends to get some inspiration for new makeup looks to try out, you might just find something you love!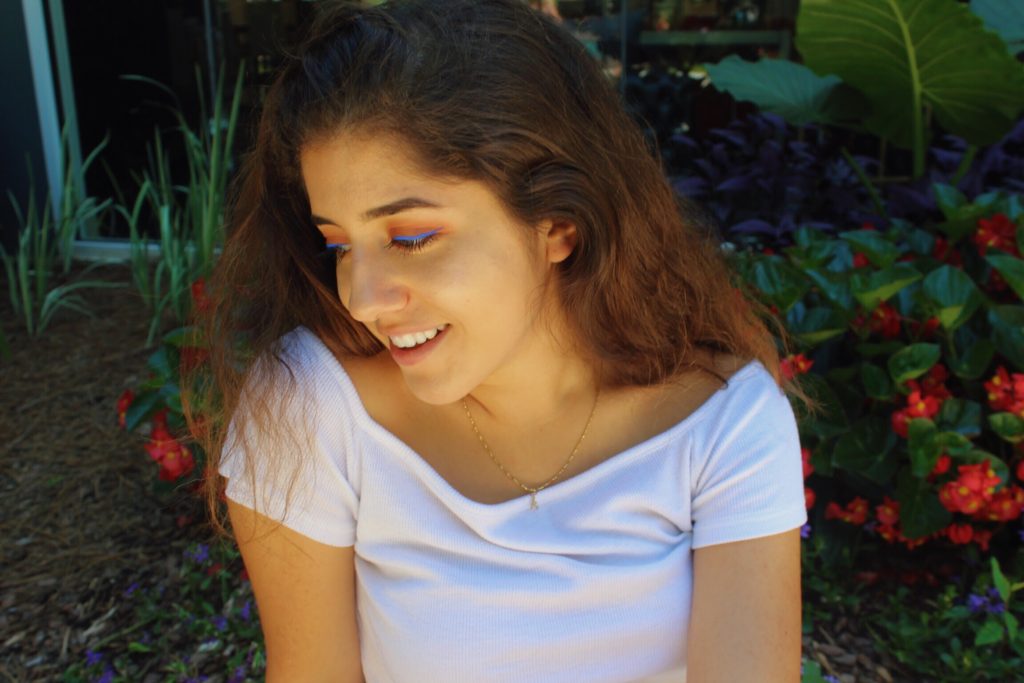 What are your beauty must-haves this season? Share them with us on social media and don't forget to tag @CFashionista!