It's no secret that college students are busy. Between internships, classes, and our crazy social lives, we barely have time to catch our precious Zs—much less put ourselves together for all the many occasions that unexpectedly arise on a daily basis. But being that's it's the best four years of our lives, we pretty much need to be photo-ready at all times so we can capture all the memories—which means looking like a hot mess is not an option, no matter how little sleep we're running on. Yet with barely a second to sort through our makeup bags, it can feel nearly impossible find the perfect products to pull us together at the times we need it the most. However, that's exactly why we're so obsessed with Sephora Collection #Lipstories—because with over 40 shades of lipstick inspired by every moment of our lives, it's impossible to go wrong, no matter what color you choose. From throwback-inspired shades to the perfect brunch day hues, keep reading to see which ones our community members are loving for every occasion.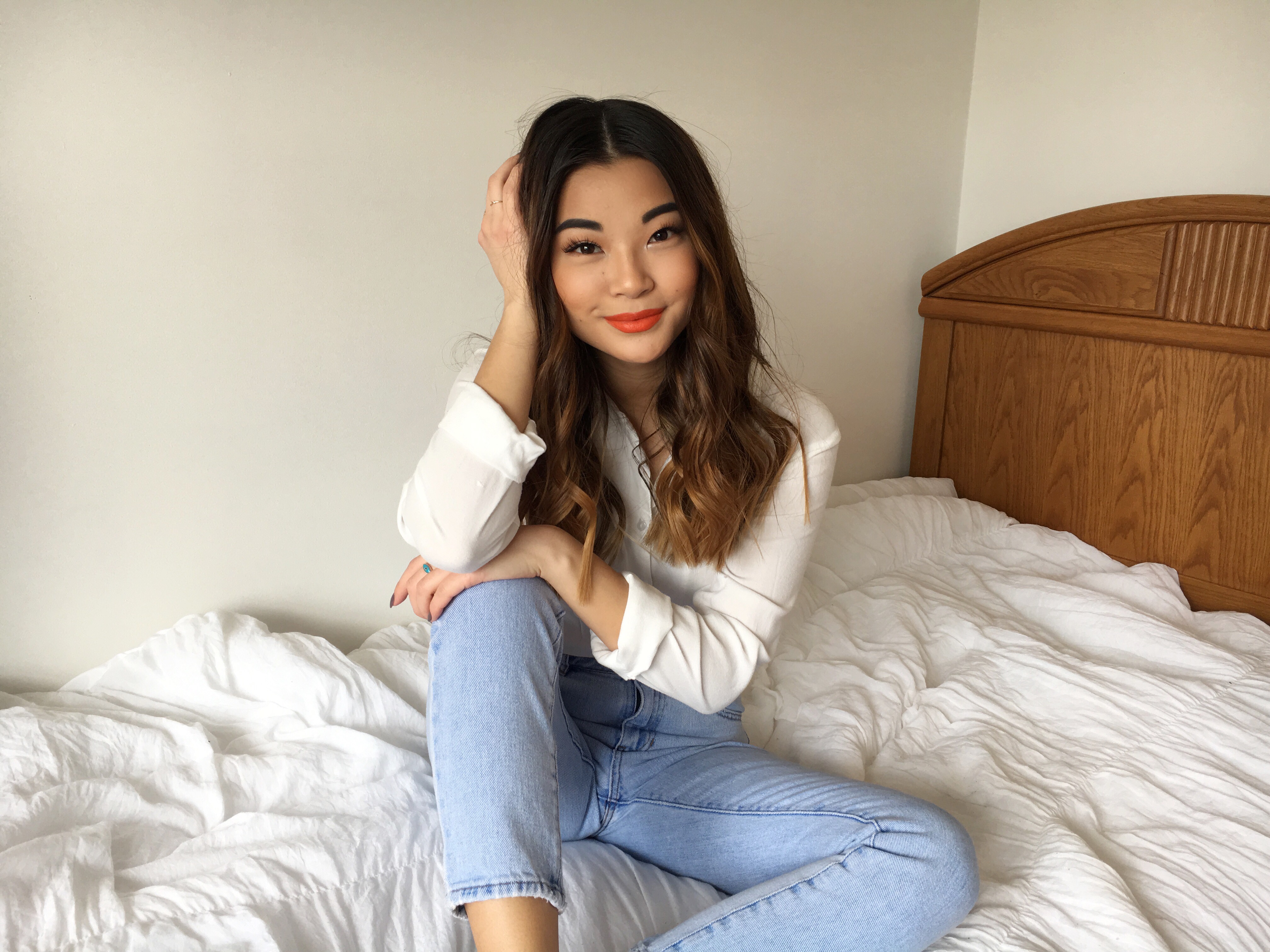 For a Beach Weekend:
Pool O'Clock
March has finally arrived, meaning the countdown to summer has officially begun. We're celebrating the newfound warmth with a weekend at the beach, which naturally calls for some extra heat in our makeup looks. Alisha Donnell's pick? Sephora Collection #Lipstories in Hot in Havana, aka the perfect complement to your new bikini.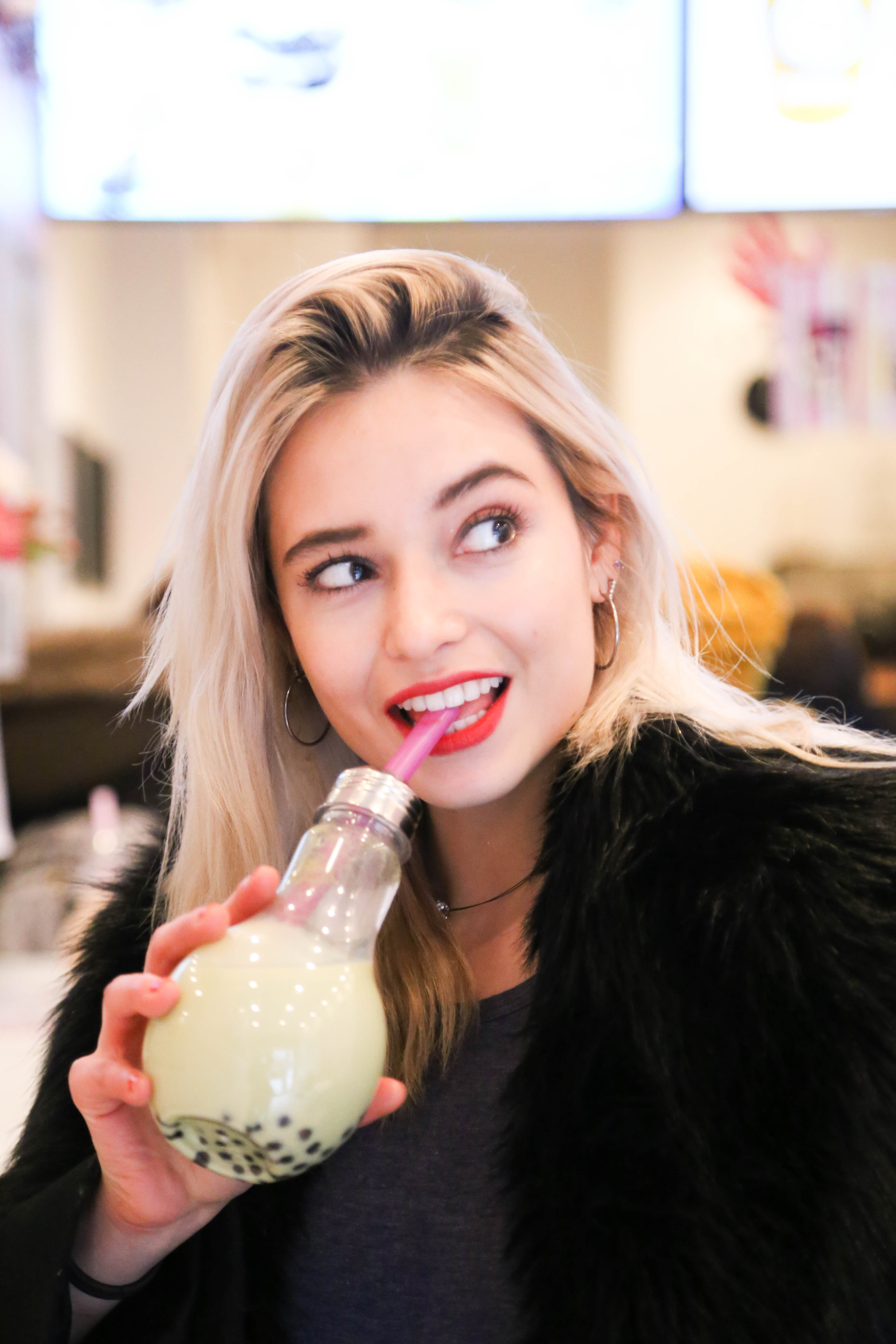 For a Throwback Weekend With Your BFFs:
Hashtag Throwback
The memories you make with your childhood friends are some of the most special, so get together with your besties and reminisce. But whether you're visiting your old stomping grounds or eating the candy you always used to share, don't forget to photograph all the new experiences you're creating together. With your friends by your side and your go-to shade of lipstick on your lips (Larissa Schot goes for Sephora Collection #Lipstories in A Little Magic), capture that nostalgic feeling while appreciating the "now" you, too.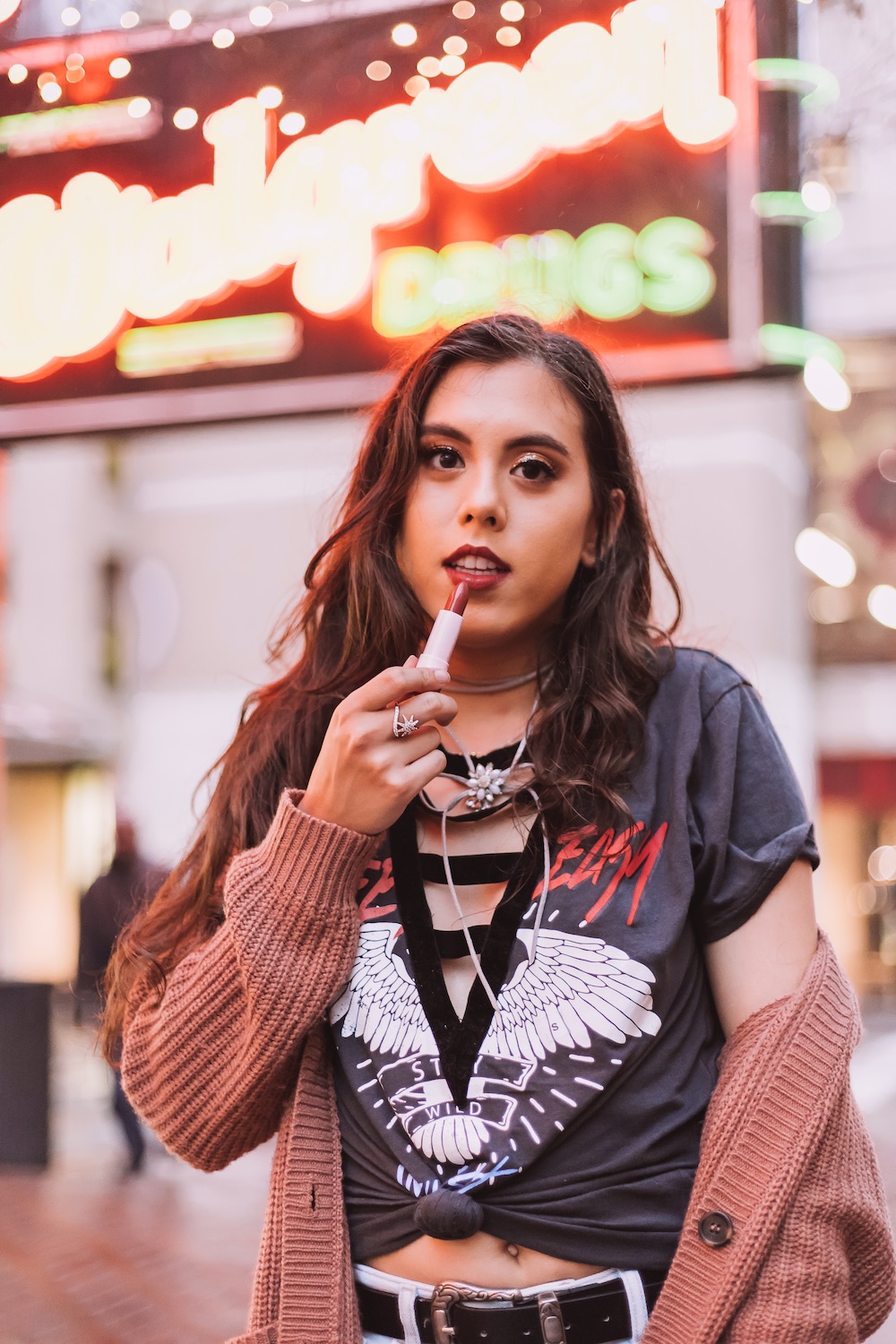 For a road trip:
Top-Down Life
It's not a road trip without music, so ready your playlist for hours of screaming your favorite songs at the top of your lungs. To prepare for the roadside snapshots and the hours of karaoke videos you're definitely going to film, Ashley Lachterman loves a quick swipe of Sephora Collection #Lipstories in Golden Gate for a carefree (but gorgeous) look to take on the road.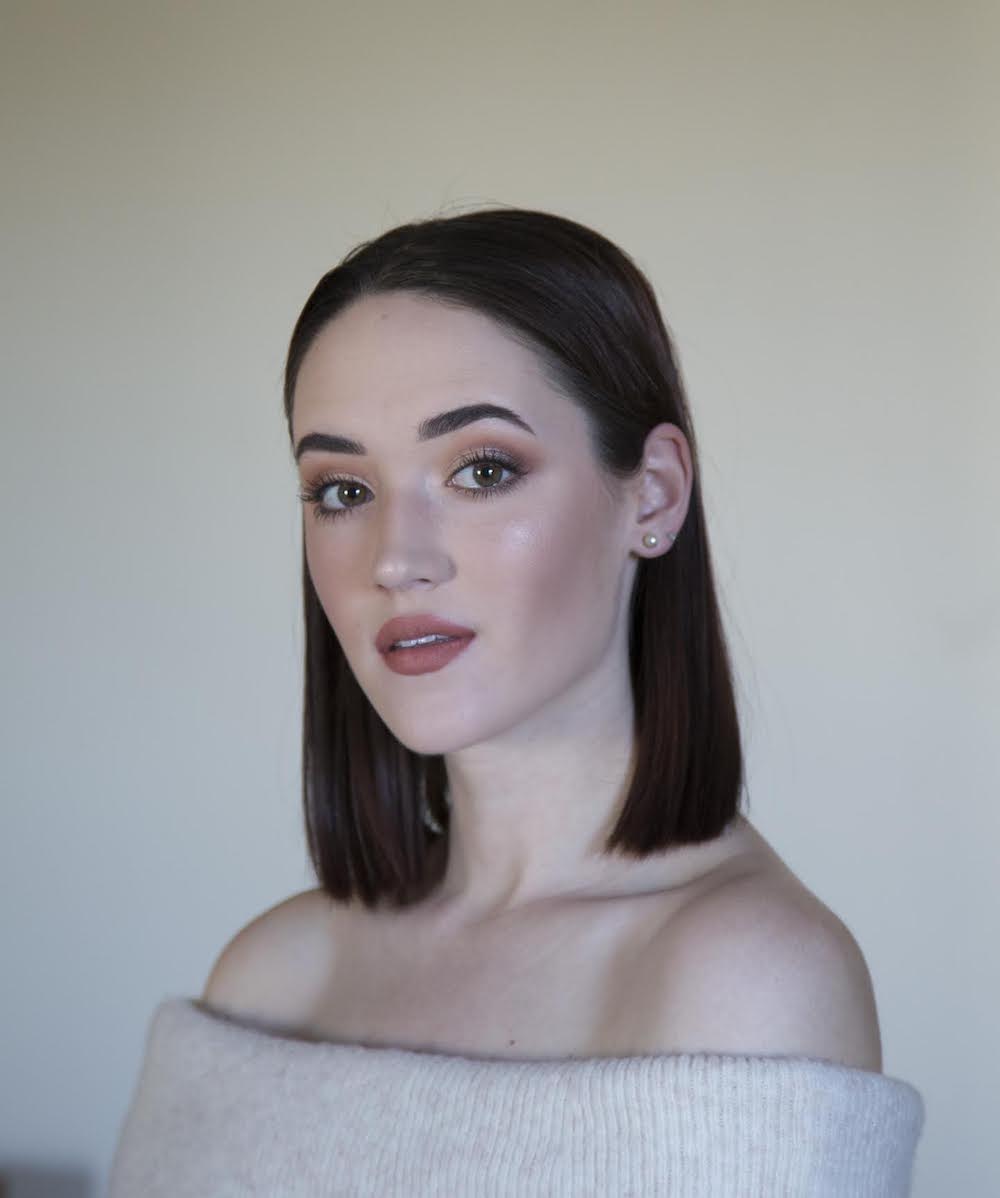 For a Girls-Only Weekend:
Brunch Day
Weekends should be celebrated, so forget the Sunday scaries and make some happy memories with your crew. Naturally you'll need to prepare for all the photo documentation that's sure to come, so choose a natural color that's easy to reapply, like Maia Rabenold's favorite Sephora Collection #Lipstories shade, Brunch Date. Whether you're brunching the day away or channeling your inner yogi with friends, a few days of fun will make Monday that much easier.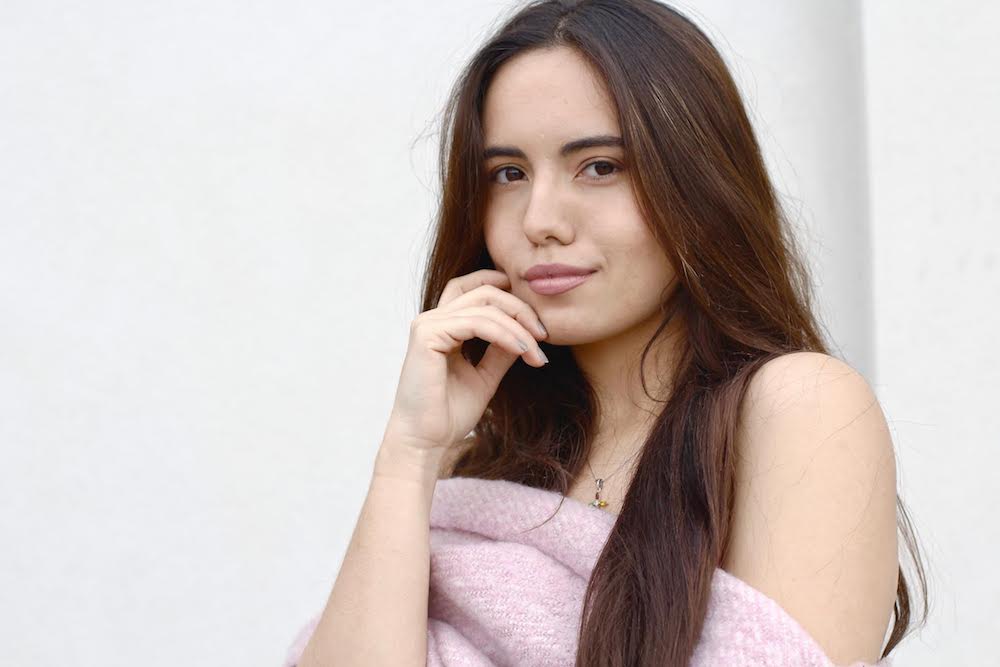 For a Weekend of Pampering:
Love
There's nothing that makes us feel more confident than a weekend spent treating ourselves. Our recommendation? Throw on your favorite shade of lipstick (Camila Passiani's favorite is Sephora Collection #Lipstories in Off-Limits), take yourself out for dinner, and remind yourself just how awesome you are. Because what says L-O-V-E more than some self-appreciation?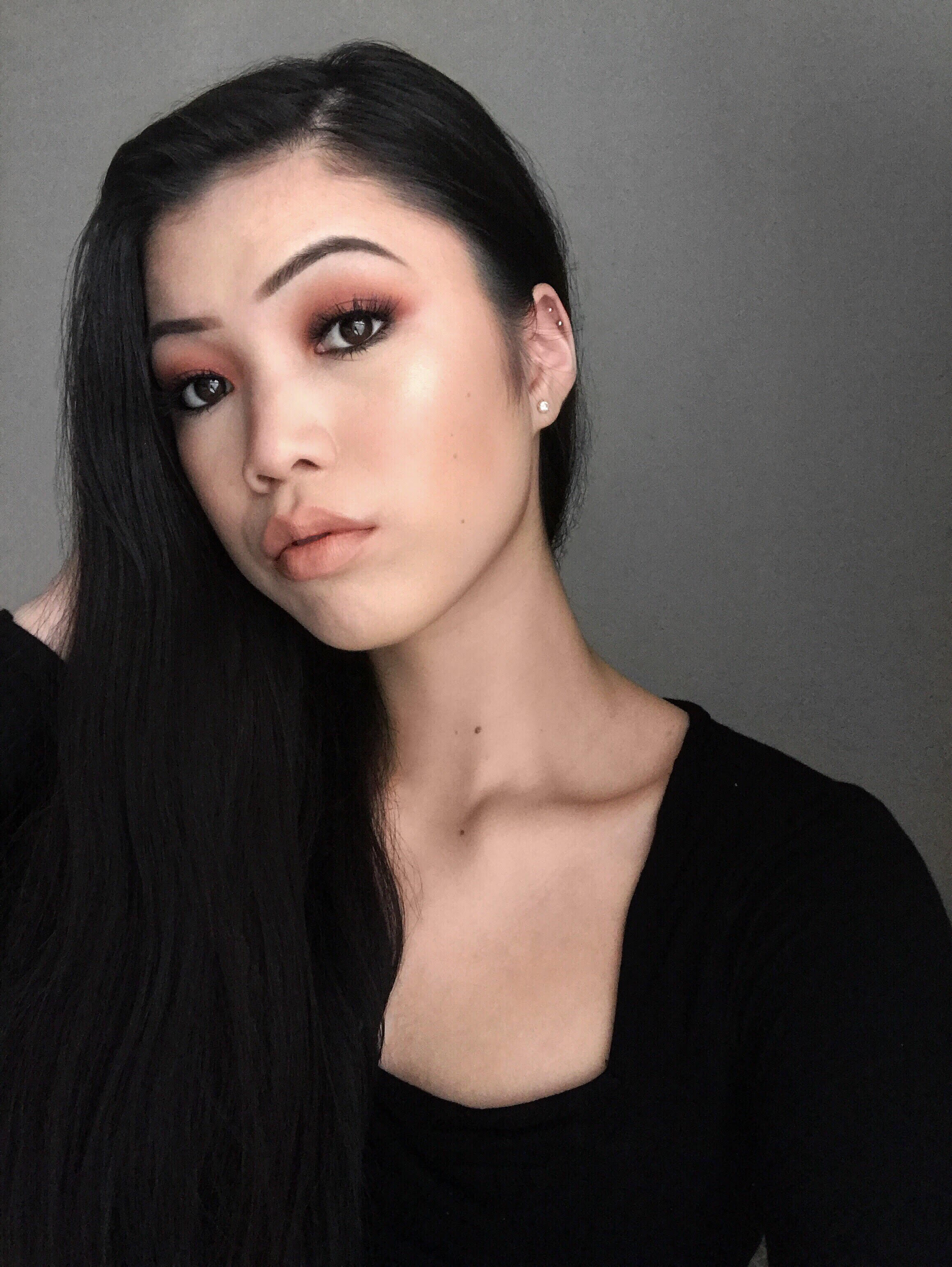 For a Weekend Trip While Studying Abroad:
Global Citizen
Grab your passport, and and get ready to live your best life. Exploring a new place is all about trying new food, discovering yourself, and taking a million pictures—which naturally calls for a lip color that'll help you look your chicest. When jetting across the globe, Tuyen Bui reaches for Sephora Collection #Lipstories in Somewhere in Spain to ensure she's photo-ready no matter where she ends up.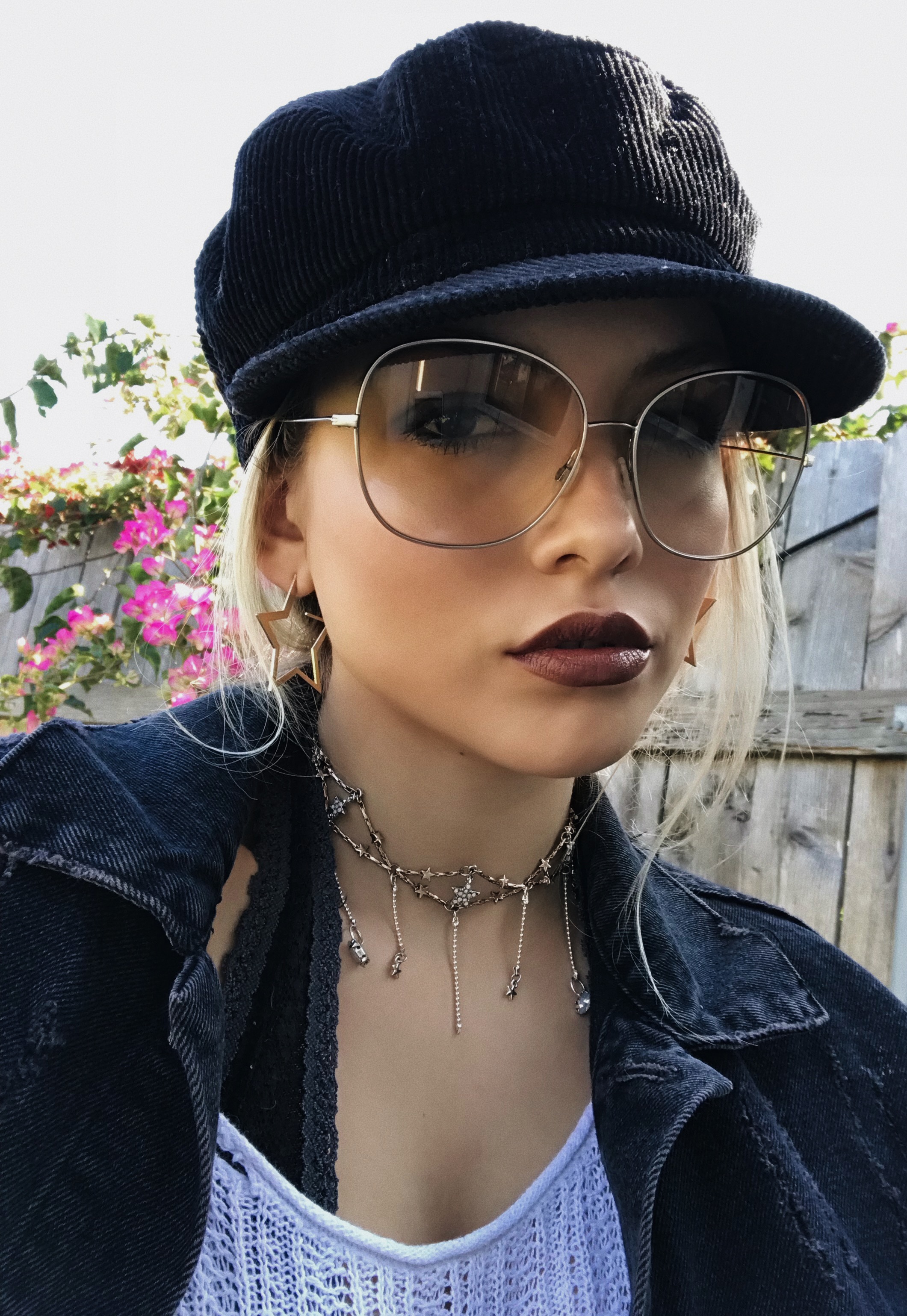 For a Cozy Day at the Coffee Shop:
Holidaze
A full week of classes calls for laid-back weekends spent catching up with friends. Find a roaring fire, grab your hot chocolate, and match your lipstick to your cozy mood. And, of course, make it #fashion by adding Emily Soule's favorite Sephora Collection #Lipstories shade, Fire Side, to your relaxed Sunday beauty look.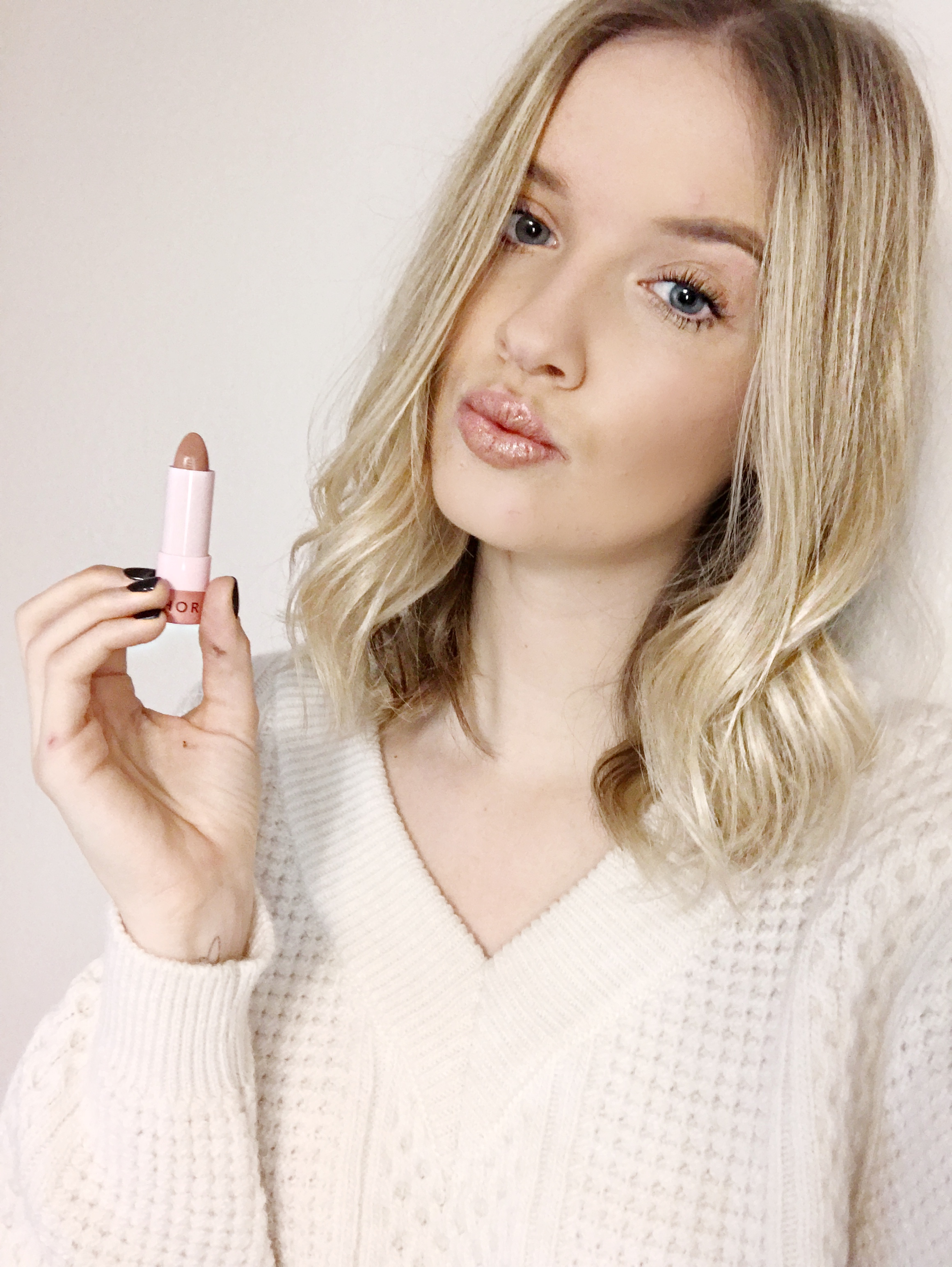 For a Spring Break Weekend:
Spring Break State of Mind
See ya never, winter: We're leaving snow behind for a weekend of sun. Need a lip color to complement your radiant glow? Kaari Maestri loves Sephora Collection #Lipstories in Tan Lines, aka the perfect hue for a posting up poolside.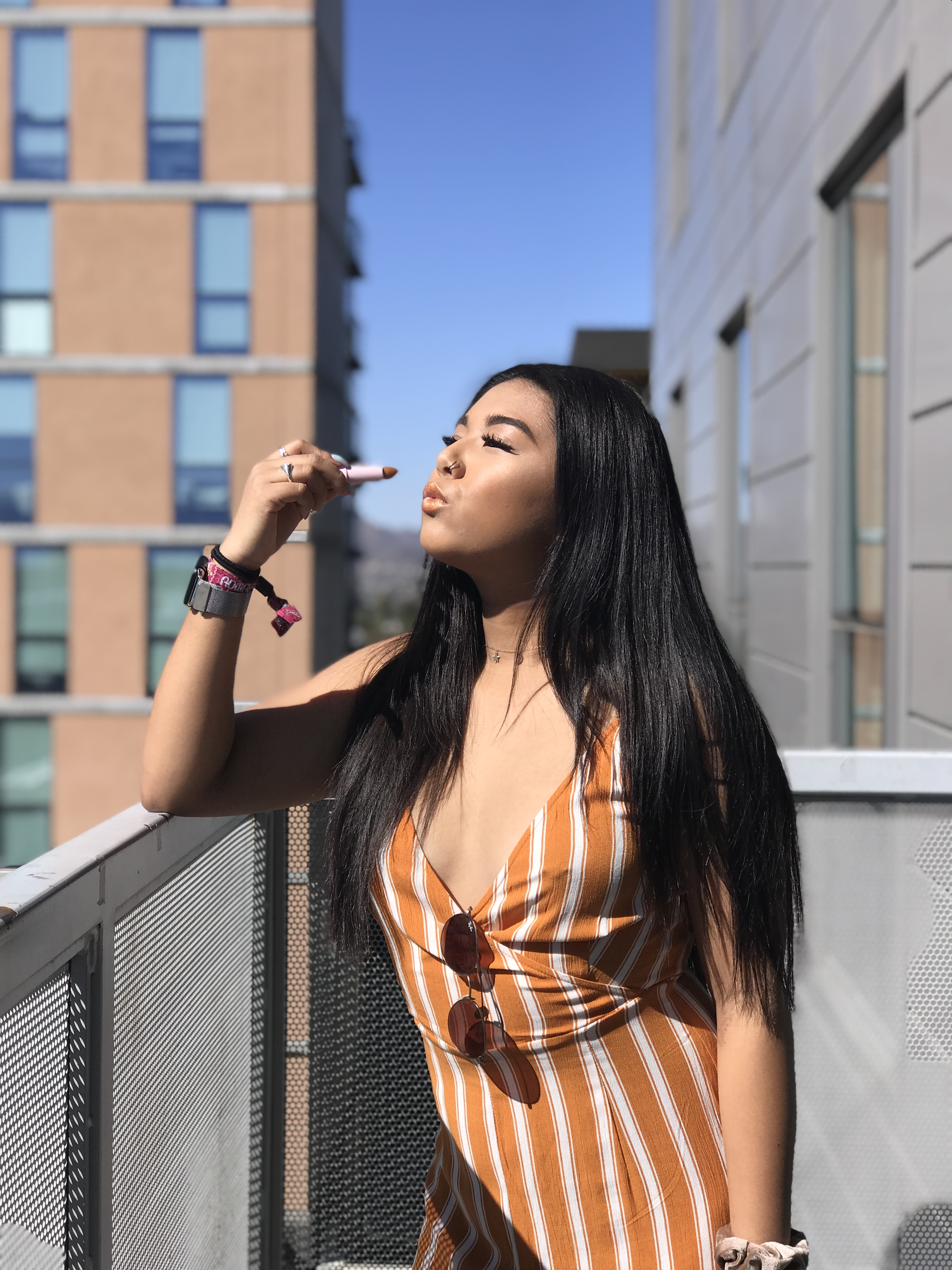 For a Festival Weekend:
Festival Vibes
A weekend should always involve nonstop music and dancing, in our opinion. For a lipstick that stands out while standing up to the heat, Lauren Legaspi goes for Sephora Collection #Lipstories in No Cell Service, because nothing screams "ready to rock" like a golden lip that just won't quit.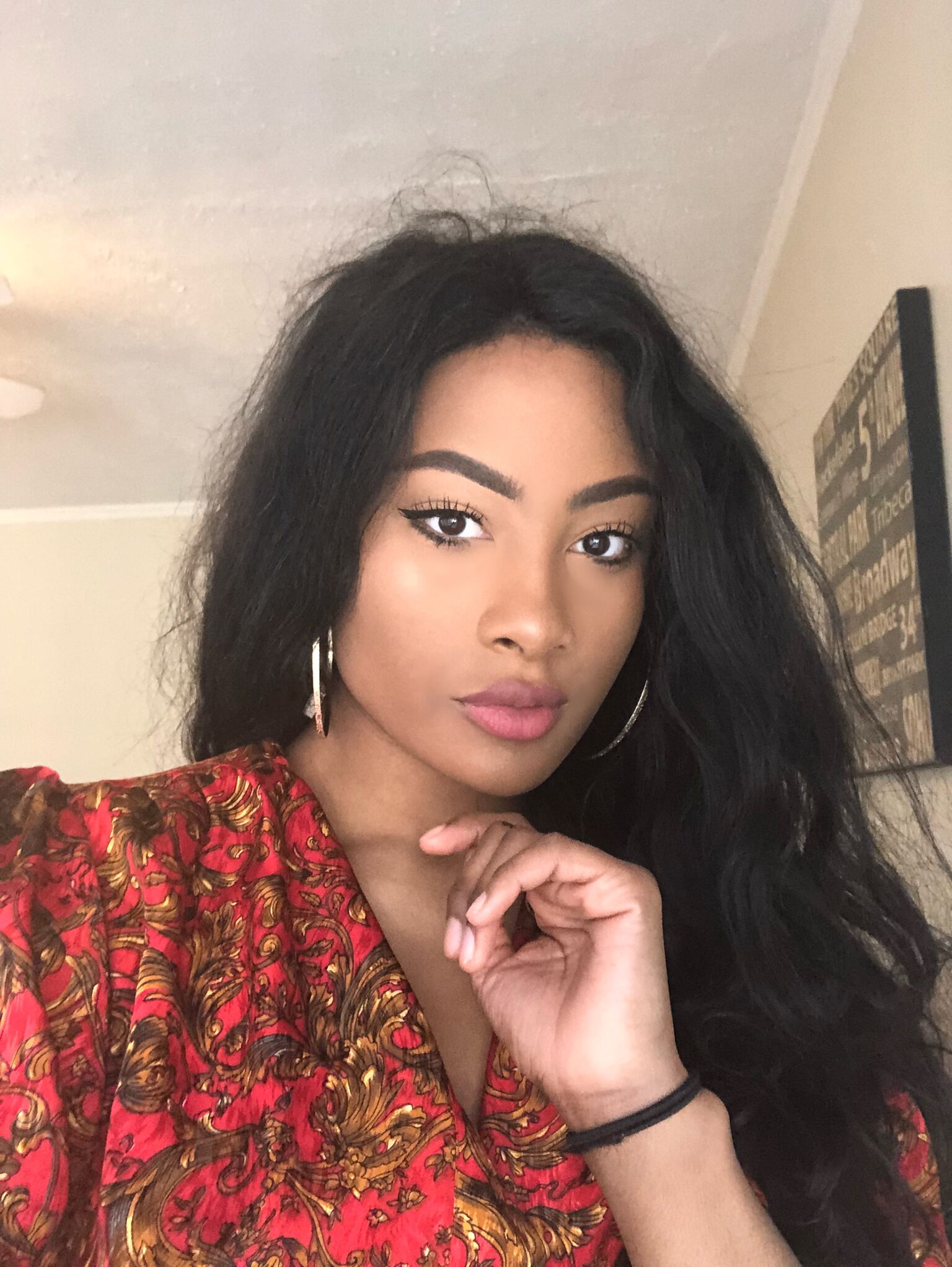 For Working on Your Side Hustle:
Lady Business
Why not use your downtime to go for your goals? A day of hustling calls for a look that's easy to apply, so Diamond Buckley reaches for Sephora Collection #Lipstories in Labyrinth City, a pigmented, creamy matte shade that'll leave you looking and feeling like the confident, powerful boss you are.

Created with Sephora Collection.