I don't know about you, but even as my love for fashion takes over my wardrobe, I always have the goal in mind of purchasing and wearing items which keep me at my most comfortable (Yes, heels included). Comfort for me is key. No one wants to strut around in an unflattering crop top forcing you to sit awkwardly for fear of it squeezing your waist, or walking around like a T. Rex in the most painful shoes that will destroy your feet by the end of the day anyway. However, comfort can travel far beyond sweats and tennis shoes.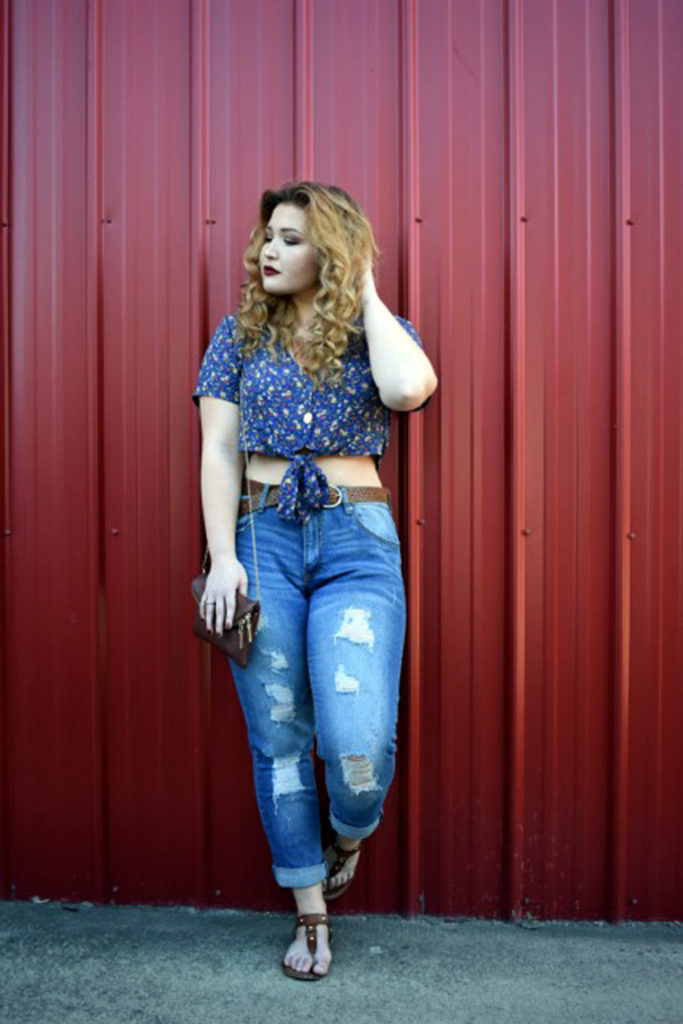 You will always find me adding a feminine touch to any outfit. I am a fan of the floral, summery crop top from American Eagle because it does add a feminine touch to a casual outfit, as well as flatters the body while leaning toward the less fitted side. I do love how versatile this top can be to turn into other outfits. The top was originally paired with shorts of the same pattern, which was also adorable, comfortable, and perfect for summer. I have also paired it with denim shorts as well as a red skirt to dress it up a bit. However what I enjoy most about this outfit in particular is that it is so comfortable and casual, especially with the touch of soft, ripped, boyfriend jeans I purchased from Altar'd State. Finally, I love the gold and chestnut shoes and accessories used to warm up the outfit as a whole for summer.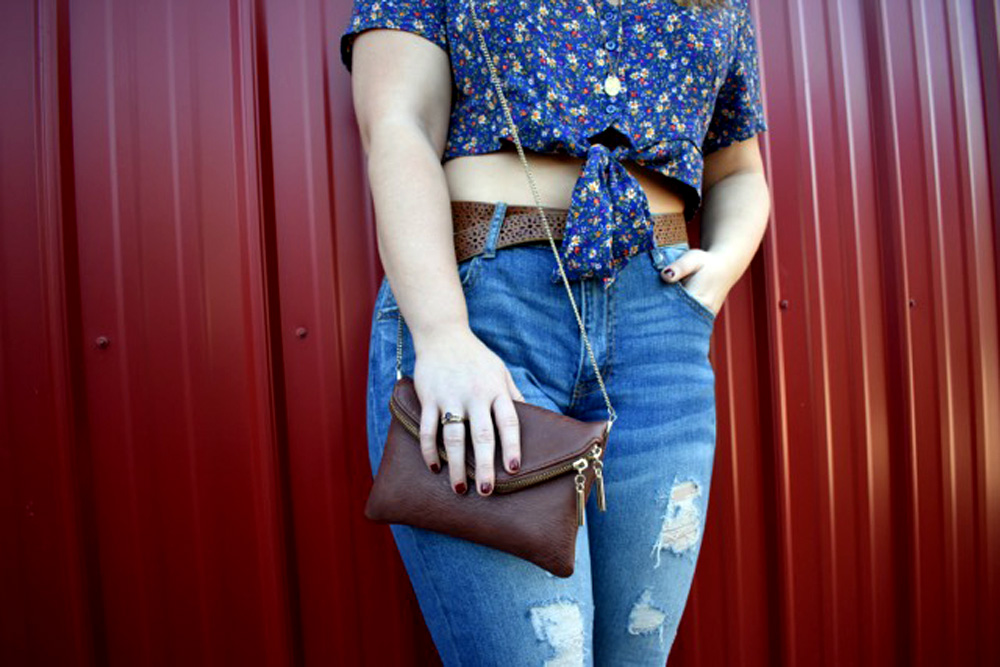 This is a perfect fit for a summer day spent with friends, or in my case as a fellow Fashionista, extremely comfortable to wear out shopping. I believe that in your most comfortable jeans (or sweats, even), a feminine touch can be added simply by pairing your casual outfit with some girly accessories, a matching handbag, or in my case, more florals. I was able to finish off my feminine look with soft curls created by the Conair YouCurl, a touch of sparkle in my eye shadow, and Jeffree Star Velour Liquid Lipstick in the shade "Unicorn Blood" to really pop against the blue and bring out the red hues in the flowers.
I love getting inspiration from more examples of adding a feminine touch to comfortable clothes! Feel free to leave more styling tips in the comments below or show us your personal spin on comfortable and cute on social media! Don't forget to tag @Cfashionista.
Save