If the name "Kristie Dash" isn't already on your radar, then you need to update your radar-software or whatever and get familiar. Whether you watched her career rise as Eva Chen's former assistant or now obsess over her Snapchats of her adventures around Allure, Kristie is making a serious name for herself in the fashion and beauty industry. Oh did we mention she only graduated college two years ago? Perhaps it is her open book mentality or her envious beauty choices (hello awesome blue-gray hair), but we seriously cannot get enough of this super hardworking lady.
We caught up with Kristie as she shared her insight on being young, working hard and forging a career from the get-go in the competitive fashion industry. (And what would an interview be with an Assistant Beauty Editor without some beauty tips as well?)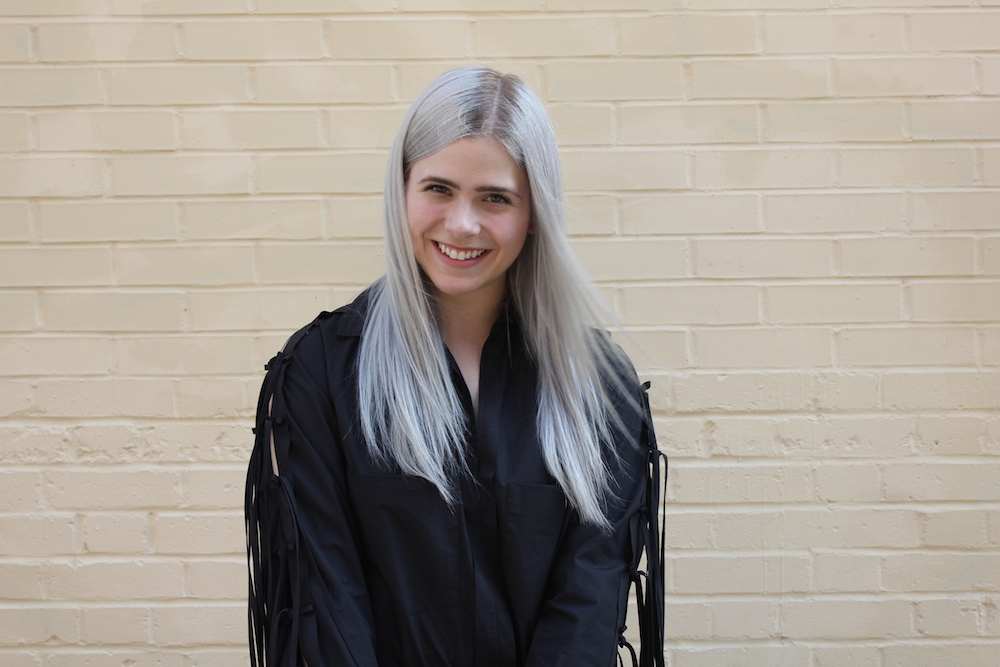 CollegeFashionista: You are so young but already have so much experience in the industry! Tell us a bit about your journey thus far in the fashion industry?
Kristie Dash: I moved to New York to pursue a dance career but quickly realized I needed a backup plan. After applying to 20+ internships in the fashion and media space, I randomly got one in the fashion closet at Harper's Bazaar. Social media wasn't big at the time so I had no clue what being an editor entailed, but seeing all these chic (and smart!) women running around in heels, creating the pages of a fashion magazine, totally changed everything for me. From there, I interned in television and entertainment, but then found myself in the beauty departments at Teen Vogue and Vogue. That's when everything clicked—I wanted to be a beauty editor.
During my senior year of college, Eva Chen was named Editor in Chief at Lucky, and since we had stayed in touch from my internship at Teen Vogue (she was the beauty director at the time), she hired me to start before I even graduated. I ended up staying with her for almost two years and it was the most exciting, challenging, rewarding experience. I basically learned how to be an adult and handle every situation imaginable. Plus, I saw all aspects of the magazine and e-commerce venture coming together which was so fulfilling and fun because Eva is the best ever. But you can only be an assistant for so long; it was a mutual decision for me to move forward with my career and I knew I wanted to focus on beauty. When I heard about an opening at Allure, I was convinced it had to be fate. I guess it was!
CF: Can you give us a glimpse into your day-to-day tasks as an assistant beauty editor?
KD: I think a lot of people think that all beauty editors do is sit around and play with lipstick. This is kind of true, but there's a lot more to it. A lot of the day is spent learning about new products on the market. It's our job to know every single thing out there! Sometimes, brands come to our office to meet, but other times, they host breakfasts, cocktails or dinners for launches. Those are fun, but then you look down at your phone and realize you have 42 unread emails. Otherwise, a lot of the day is spent writing for our website or magazine, researching topics and interviewing subjects on the phone, just as you'd imagine what a reporter at a newspaper does. But keep in mind, some research for us involves testing nail polish and mascara.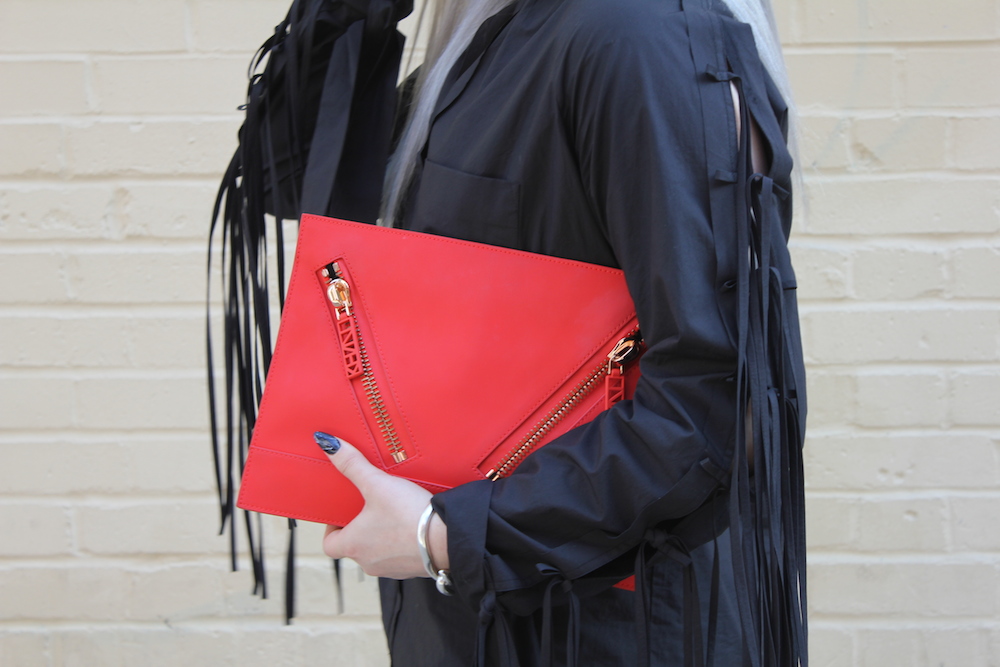 CF: What is your favorite thing about being a beauty editor for Allure?
KD: The excitement in finding a new, cool product! There's nothing better. I am that girl who uses six different things on her face before bed, does a full face of (hopefully natural-looking) makeup every morning and has DIY blue-gray hair, so being able to write about beauty all day is a dream. Also, I would never be able to afford all this stuff that I hoard!
CF: How do you use social media in your career?
KD: For me, it's just so fun and it comes naturally to my hyper-observant self. I see the craziest stuff at work so it's fun to post it and share it. I know a lot of people have a thoughtful strategy, and I applaud that kind of mindset. But for me, it's an extension of who I am—which is weird and unfiltered. I think that social media-savvy is a trait that proves that you know how to think digitally, which is going to be imperative over the next decade. Also, I meet a ton of cool industry people and up-and-comers through social!
CF: What do you think are some skills that make for a successful editor?
KD: There are many different departments in editorial but these days, while it's important to have your niche, it's also important to be able to do it all. Some things you need no matter what: an eye for detail, writing ability, some art and fashion history knowledge, an excellent work ethic and a passion for what you're doing.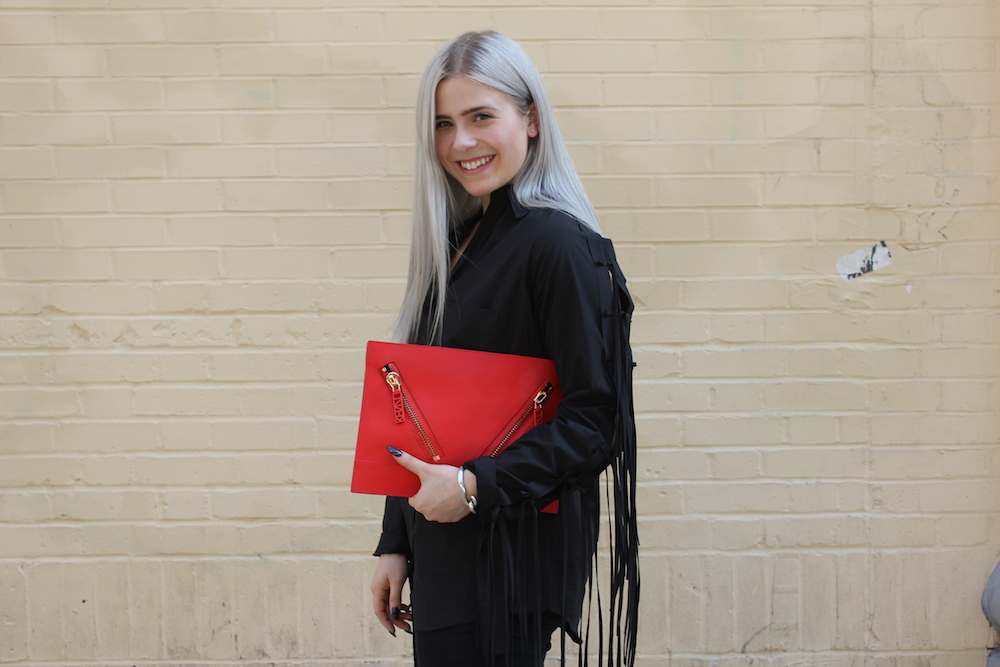 CF: What's the hardest part about your job? Most rewarding?
KD: The hardest part is the volume of work—it's a lot to keep up with and it's not a straightforward, 9-to-5 job. It's hard to turn off. As for the most rewarding part, seeing your name in a byline is still pretty great. Also, on Snapchat the other day, someone sent me the best message about how I inspired her to color her hair gray, and it turned out perfectly because she did exactly what I said to do. Isn't that kind of great?
CF: Give us a glimpse into your make-up bag. What are your three favorite products at the moment?
KD: This is the toughest question for me to answer because it's impossible to count how many products I use and love at any given time, but my favorites in this very moment would have to be Dior's Grandiose Mascara (one of the best mascaras I've ever used), Darphin's Exquisâge Beauty Revealing Serum (smells incredible) and Laura Geller's Eye Calligraphy Liquid Liners (application is easy, they stay put, and only $30 for three pens!).
CF: What's one fashion trend you hope makes a comeback in the near future?
KD: I feel like everything is "back" already and if it's not right now, it will be in a month or so. In-and-out lists are so outdated—we're living in an age of rule-free fashion. Maybe we should try to bring back crimped hair, though? 🙂
CF: Who is your inspiration in the fashion world?
KD: Eva [Chen], of course. To me, apart from her impeccable style, she's the highest example of what an editor, writer, manager, businesswoman, friend and mother can be. A spectacular person in general.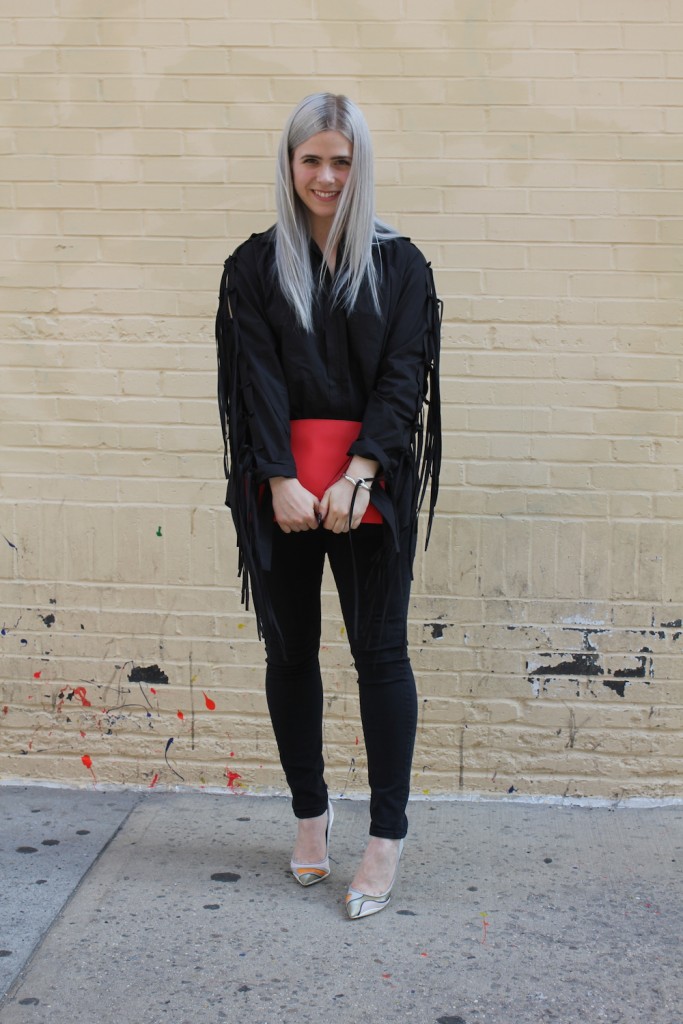 CF: What's one piece of advice you would give to an aspiring editor?
KD: It sounds like common sense but go above and beyond in everything you do. Work really hard. It will pay off, I promise. But with that in mind, don't overdo it in college. Looking back, I see why everyone was always telling me to have more fun—once school is over, real life starts, and then you basically work every day for the rest of your life. At least, lucky for us, we'll always love our jobs.