Working in the world of fashion is exciting. Add in elements of celebrities, the revamp of a publication and the launch of a new digital site and your job just got a whole lot more thrilling.
That's Christina Decker for you. Not only has this Assistant Editor of People StyleWatch been working hard alongside the publication's new Editor-in-Chief on the refresh of their September issue, but she has been busy rolling out the publication's new online site, www.TheOutfit.com, as well. Talk about multitasking! With all this passion, intellect and hustle, it is no wonder Decker has already made a name for herself in the few short years since she has graduated.
We caught up with this rising fashion star as she discussed her amazing career trajectory, what she's buying this fall and the exciting times ahead at StyleWatch.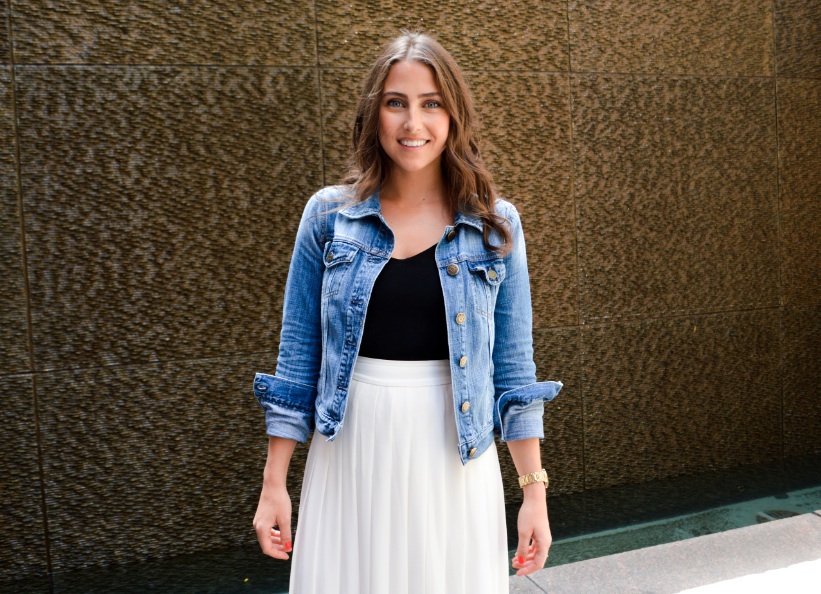 ­­CollegeFashionista: Give us the rundown—where did you go to school and what did you study?
Christina Decker: I majored in Magazine at Syracuse University's S.I. Newhouse School of Public Communications. Growing up I always dreamed of working at a magazine someday, but I never knew that I could actually major in it!
CF: What internships did you have during your time in college?
CD: I was lucky enough to spend my summers in New York City interning at Allure and Teen Vogue. At Allure I spent most of my time in the beauty closet organizing and cataloguing thousands of beauty products to be tested by editors for the annual Best of Beauty Awards. The internship was product heavy, but I was in beauty heaven! At Teen Vogue I interned in the features department. Every day was a bit different whether I was researching celebrities for upcoming features or helping to choose photos of the week's best fashion looks for online. Before the summer was over my boss let me write a post for the website and I'll never forget the thrill I felt seeing my first byline!
CF: What's one lesson you learned in college that you carry with you in your job?
CD: Always be open to learning. Just because college is over doesn't mean the opportunity to learn has ended. Three years into my career I'm still learning new things every day, whether it's in notes from my editor about something I wrote or figuring out SEO strategy now that I'm working online more. You will never know everything, so don't assume you do. There will always be room to grow and improve.
CF: Congratulations on your promotion! What are you most looking forward to as you enter this new chapter in your career? 
CD: Thank you! I'm most looking forward to doing more writing for the magazine of course, but also for our new website, www.TheOutfit.com. There are so many cool things I would love to write about in the print issue, but there just isn't always enough space.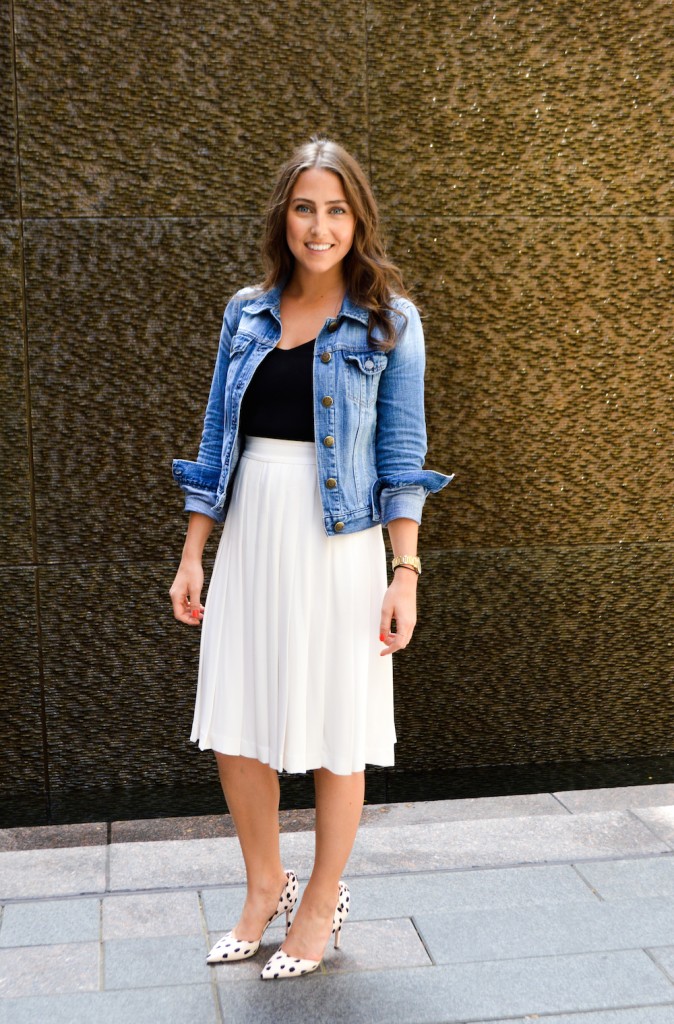 CF: What are your day-to-day tasks as Assistant Editor?
CD: Day-to-day consists of writing for both the magazine and our new website, www.TheOutfit.com. Once a month I meet with my features team to pitch ideas for the upcoming month's print issue and each week our online team meets to pitch for the site. To prepare for these meetings I have to be aware of what's going on in fashion world—new product launches, upcoming events, trends, celebrity news—and figure out how we can cover it for StyleWatch. Once a story is in the pipeline, that means choosing photos to go along with it and possibly prepping for an interview. What makes my job so exciting is that the content I'm writing about is constantly changing and it's things I'm actually interested it!
CF: What are some skills you use every day that you think are essential to a future editor?
CD: Being able to edit your own work is crucial. Never rely on someone else to catch your mistakes! You have to have an eagle eye. Sometimes I'll read a story over three times and it's not until that third time I notice a word is spelled incorrectly. It's also super important to be able to think creatively and imagine new ways of approaching content or 'packaging' it. One of my editors told me that you should always think of a story in terms of its hedline. If you can think of a great hed and dek, you can usually build a story from there.
CF: We are excited about the new and refreshed September issue of StyleWatch out now! Can you tell us a little bit about the new look of the issue and what prompted these changes?
CD: StyleWatch got a new Editor this year, Lisa Arbetter (who is also a Newhouse alum!). She came in and prompted us to really think about the ways in which we shop, style our clothes and approach beauty. Yes, we look to celebrities and models on the runway for inspiration, but we're also checking out street style photos and reading blogs to see how regular people are putting their own spin on things. We wanted to reflect this in what we already do so well, which is making fashion and beauty fun, so in our September issue you'll find so much inspiration in our pages from all different places. Whether you have money to spend this month and want to try out a hot new trend or are just looking for new ways to wear the things you already own, you'll find ideas for both!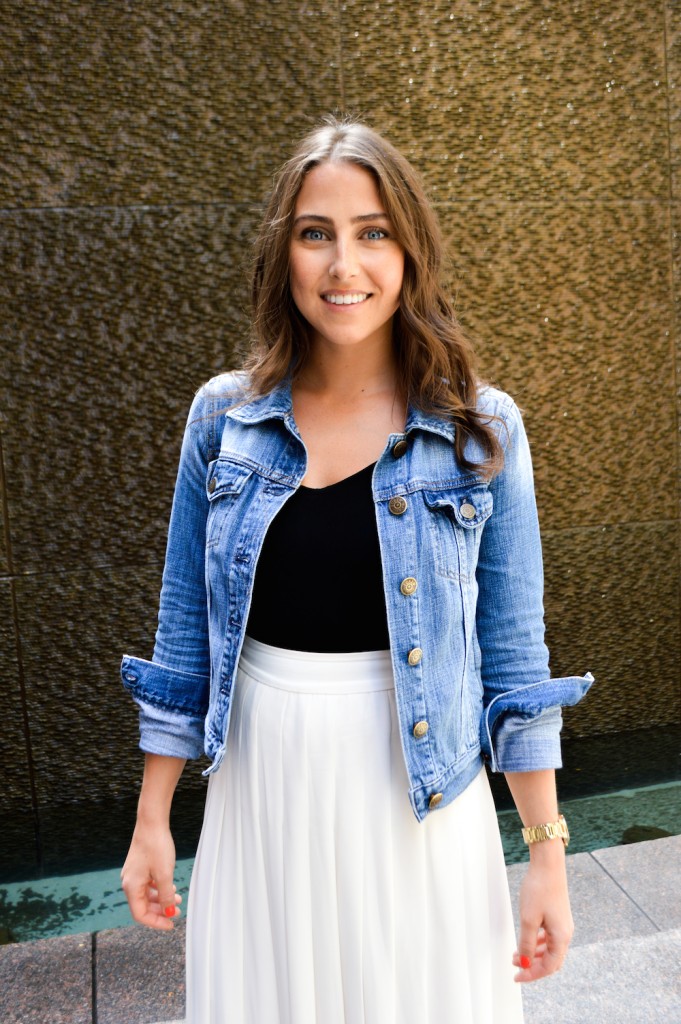 CF: We also heard there will be some new content? What's one of the new features you are most excited about?
CD: Yes, there is a lot of new, fresh content! I'm really excited about our Fashion Genius feature. The StyleWatch reader loves to shop and style her clothes, but this feature takes us behind the scenes with a well-known designer to find out a little bit more about their personal world and how that influences their designs. September's Fashion Genius is Isabel Marant who is just the epitome of chic! She talks about her approach to fashion and beauty and shares her tip for how we can all channel that much sought after Parisian vibe.
CF: Who is your celebrity style icon?
CD: It's a toss up between Olivia Palermo and Rosie Huntington-Whiteley. Olivia is always so impeccably styled, even when she makes a quick coffee run or goes out to walk her dog. She is the master of accessorizing! Rosie on the other hand has this effortless, cool girl thing going on. But of course, being a Victoria's Secret Angel, she always adds a glam twist to elevate her look. Now, if I could just have access to both their closets…
CF: What's your favorite season for fashion and why?
CD: Fall has always been my favorite season. Even though I'm no longer in school, to me fall is synonymous with back-to-school shopping. The change of season provides the perfect opportunity to refresh your look by trying a new trend or incorporating a new item into your wardrobe. Weather-wise it's also the ideal time to wear your favorite pieces. You don't have to worry about sweating through your clothes the second you step foot outside, but you're also not buried underneath a parka yet!
CF: What are your top three fall must-have items?
CD: A standout coat, a cool (and comfy!) pair of booties and a gorgeous leather bag. Once the temps drop you spend most of the time covered up so those outer layers and accessories become even more important!
CF: What advice do you have to aspiring journalists/editors?
CD: Always be humble and willing to learn. It can be tough to get your foot in the door in this industry, but once you find your way in never assume that you are above doing something. Every opportunity you're given is a chance to grow and improve upon your skills. Also, get to know your co-workers and editors! Those people in positions that you hope to one day work up to have had to put in a lot of hard work to get to where they are. Chances are they've learned a thing or two along the way and can offer advice that may prove invaluable to your career.