Having the summer off from school, usually means getting a job to relieve the burden of debt from the previous year at college. I know for me, having extra money around is always an excuse to go shopping so why not make practical purchases while doing so? Many of us have already had an internship or are looking for one in the upcoming school year so I asked this Fashionista for her top tips on how she shopped smart when building her professional wardrobe.
1—Invest in a few neutral blouses that can be mixed and matched with many outfits:
Thrift stores are always a good way to find classic blouses for a great price! This one was thrifted from Eddie Bauer. You can always add a cami under any top too, if you are worried about it being see through.
2—Find some well fitting pants that can be worn year round:
These gingham pants are super trendy right now but they will not be going out of style anytime soon. They can be dressed up or down which makes them a great transitional piece for any season.  Loft has a ton of great options and they always have sales going on!
3—Add a watch for some sophistication:
A watch can instantly make any outfit look a lot more put together. Check out Target and Asos for some watches that look a lot more expensive than the actually are. Add some fun bracelets for some personal flair and your jewelry is all set.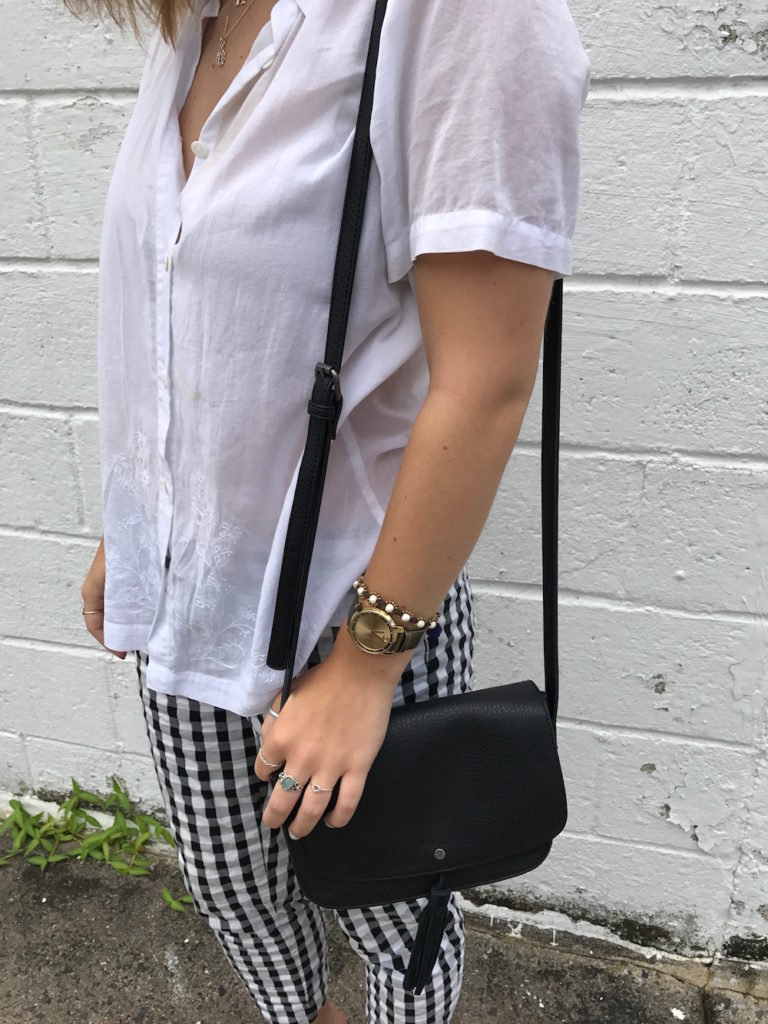 4—Find a few pairs of comfortable yet stylish black shoes:
Flats are a great staple because of their comfortable fit and professional look. If you are feeling a little more adventurous, add a pair of mules instead to make your outfit a little bit more trendy. Forever 21 and H&M always have tons of cute shoes for under $25.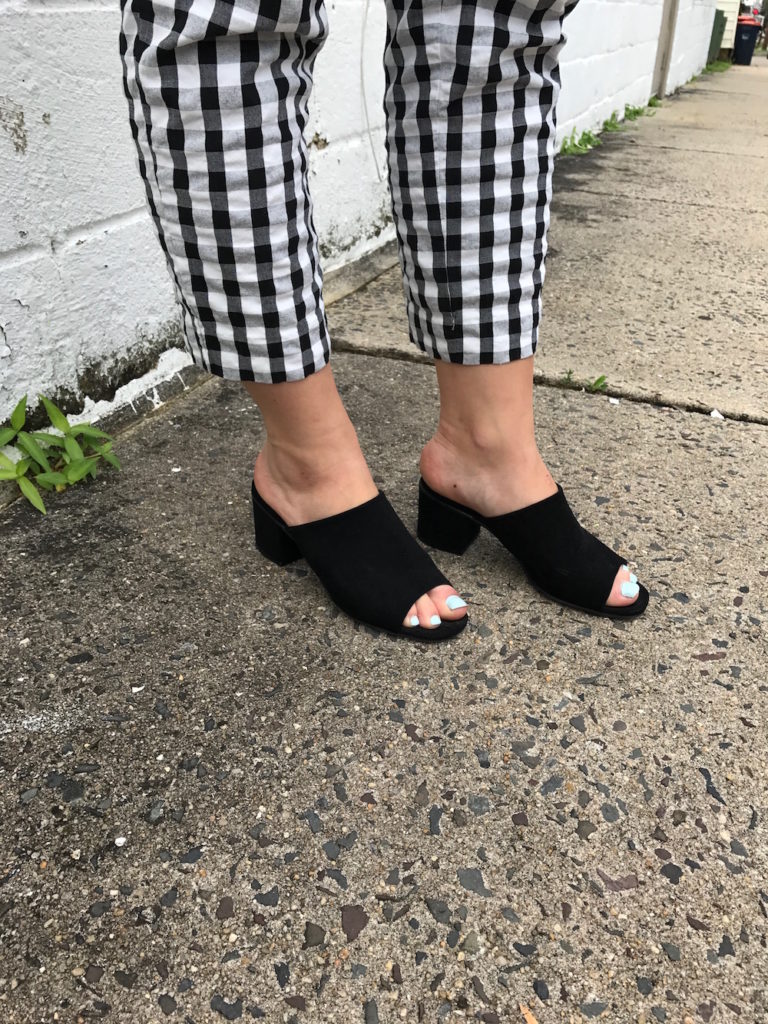 Before hitting the stores to shop for these items, always see what brands are having sales at the time. Building your professional wardrobe does not necessarily have to break the bank! Making practical purchases and investing on items that will be around for many seasons is a great way to save yourself a lot of money.
Where have you found some of your professional staple items? Leave a comment below!