When summer comes around, I find myself needing to switch up my makeup routine to cooperate with the weather that summer brings. I'm not complaining, but no one wants their foundation dripping off their face while they're sweating, am I right? Minimal makeup is so popular right now and I am embracing it with arms wide open. Less is more in the summer and time is money. So, I love a makeup look that I can do in 15 minutes so I have more time for coffee.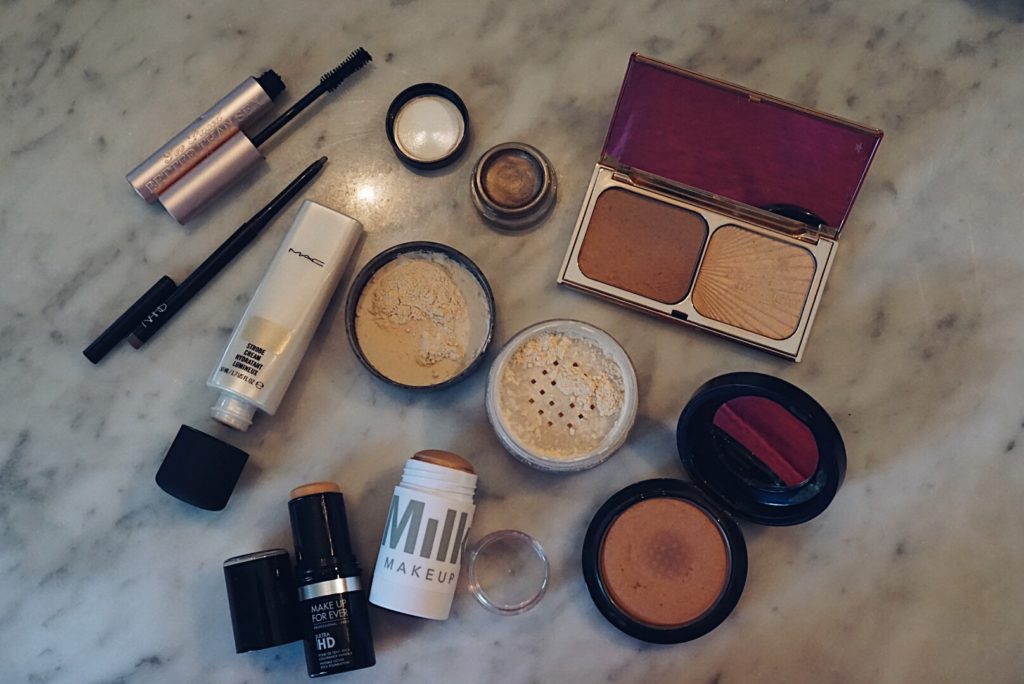 These products are my go-to's during the summer as they create the most glowy, dewy look while giving you bronzed goddess vibes.
Base
Starting with a good base is so important. I never used to prime or moisturize my face before applying makeup and my foundation never went on smoothly. Ever since I started applying Mac Strobe Cream before my foundation, it has made the biggest difference and my foundation goes on so smooth. Not to mention, it gives such a gorgeous natural glow.
The Make Up For Ever Ultra HD Foundation stick is a dream. It comes in a stick so you don't have to use your hands to apply; I simply swipe it onto my face and blend with a damp beauty sponge. It is full coverage but it also feels like you have nothing on. There's nothing worse than sticky, thick foundation. This is also a dewy and glowy product. See a pattern here?
Next, I go in with the Milk Makeup Highlighter in the shade Lit. I apply this generously on the high points of my cheeks and up around the outsides of my eyes. It gives you the most effortless, natural glow. Finally, I set my face with the Laura Mercier Translucent Loose Setting Powder. If you're into makeup at all, you've heard how good this stuff is.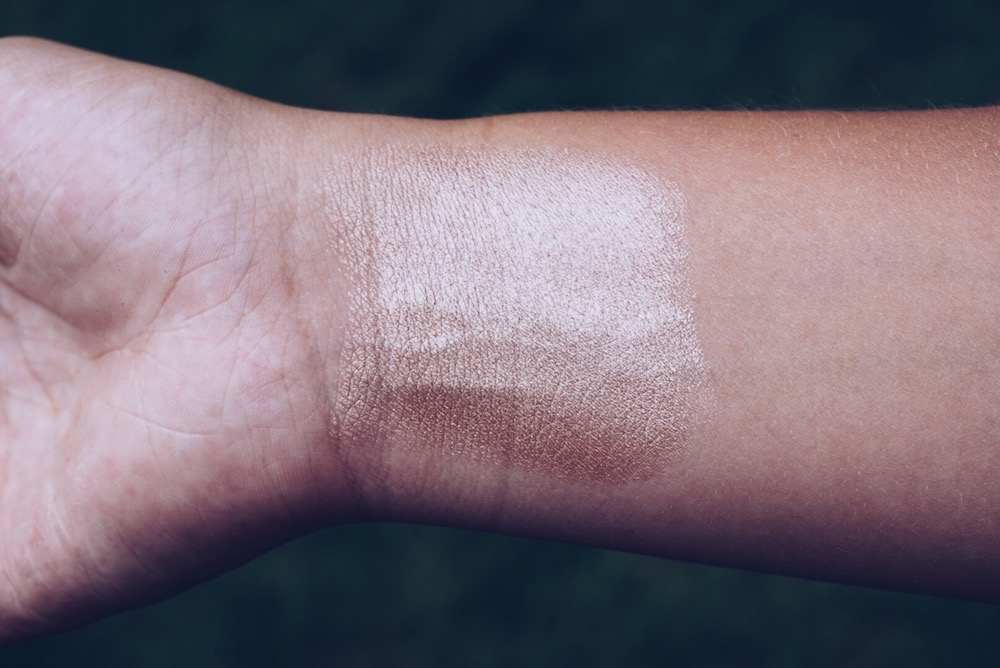 Bronze and Highlight 
I love looking like I just came home from vacation, so naturally, I have to use two bronzers. One just isn't enough! First, I go in with the Charlotte Tilbury Bronze & Glow to contour and powder highlight. Then, I go in with my favorite bronzer of all time, the MAC Mineralize Skinfinish Natural in the shade Give Me Sun. This product does just that—gives you sun and makes you look like you came straight from the beach!
Eyes
All I do for eyes is use the Maybelline Eye Studio Color Tattoo Metal Eyeshadow in the shade Bad to the Bronze. I use my finger to blend it all over my eyelid. It's the easiest eyeshadow look ever and gives such a gorgeous all over bronze and shiny glow. How many times can I say bronze and glow? A lot, apparently.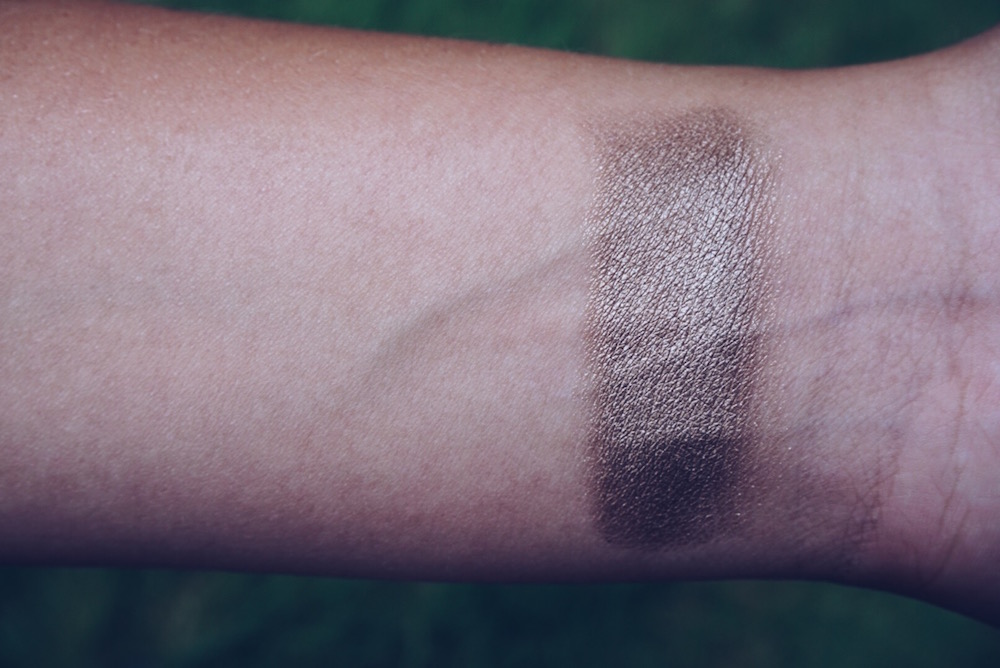 Finally, I use the Too Faced Better Than Sex Mascara mascara and the NARS Brow Perfecter.
What is your favorite product to use that gives you a bronzed glow? Let me know in a comment below!