June has finally arrived, and it's the perfect time to celebrate, relax, and of course, be proud. That's right: Pride Month is back! June was chosen as the designated Pride month in celebration of the LGBTQ community, and it is a time to show support for gender and sexual diversity. Throughout Pride Month, the country loves to celebrate in a colorful fashion. As pride parades decked with rainbow banners and colorful floats flood the streets, we want you to be able to join the fun. I created two different rainbow makeup looks to celebrate Pride, so grab your favorite colorful makeup palette and get ready to get into the Pride spirit!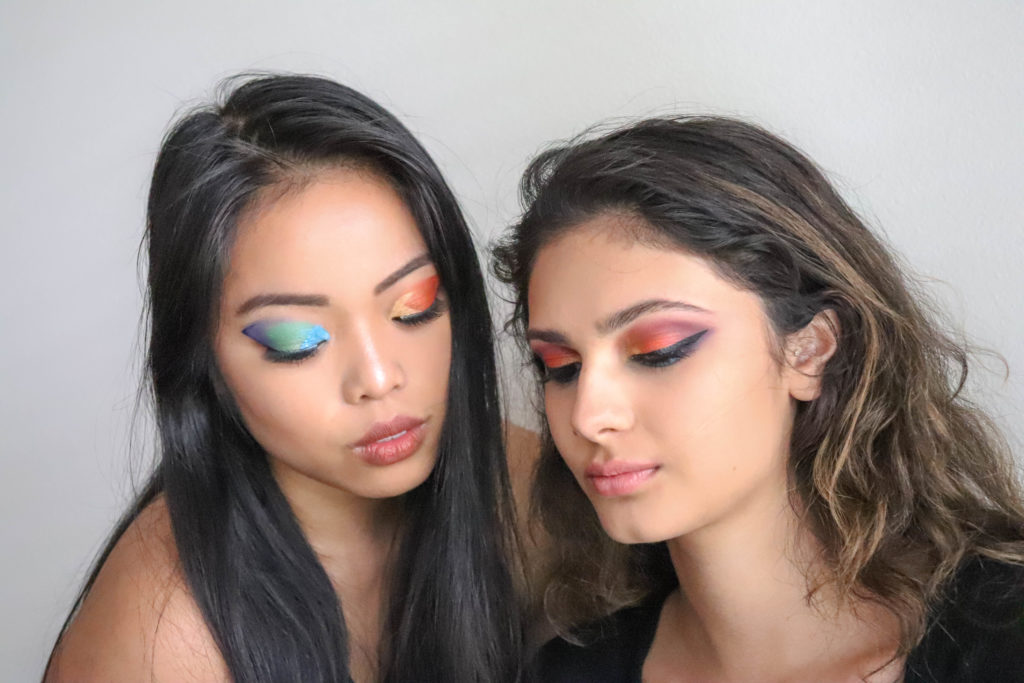 Blended Rainbow Eyes. For this look, the colors of the rainbow highlight the eyes perfectly. I started with a deep, electric purple in the outer corner to create depth. Then, I blended in red and orange pigments onto the lid to create contrast. To brighten up the inner corner, I added a little bit of yellow for a pop. To complete the rainbow, I smudged blue and green under my lid, which helped brighten the eyes even more. Finally, to finish off the look, I created a nice, sharp wing with a precise liquid eyeliner, and voila!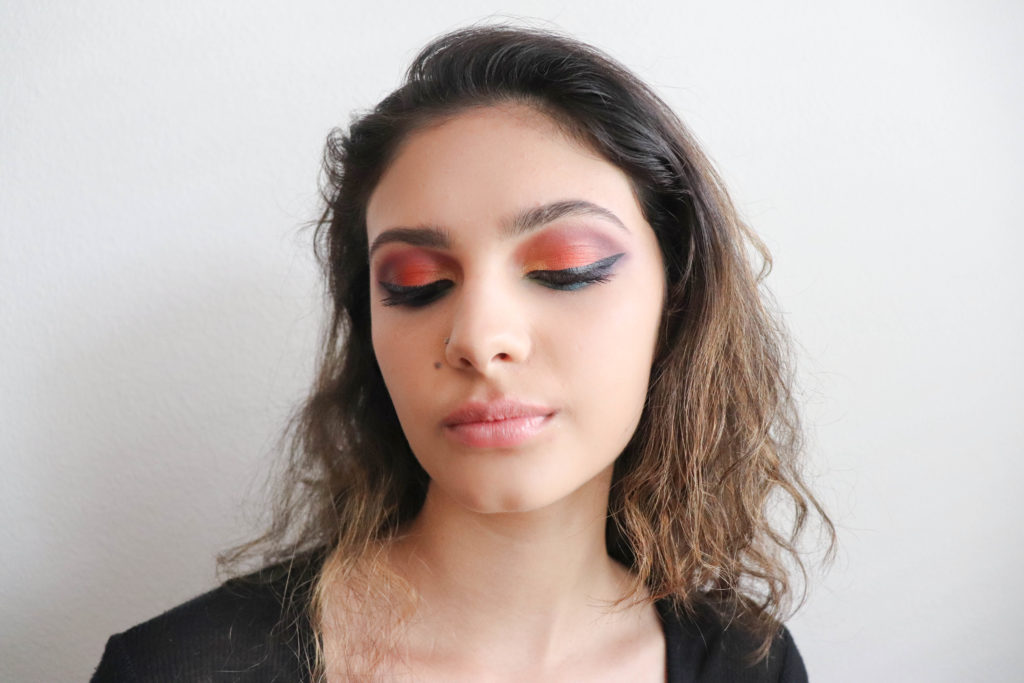 Split Rainbow Lids. If you're looking for something more avant-garde, try a sharp eyeshadow look with a split rainbow. On the left eyelid I focused on the warm shades of the rainbow, including red, orange, and yellow. Meanwhile, the right eyelid has the cooler tones, like blue, purple, and green.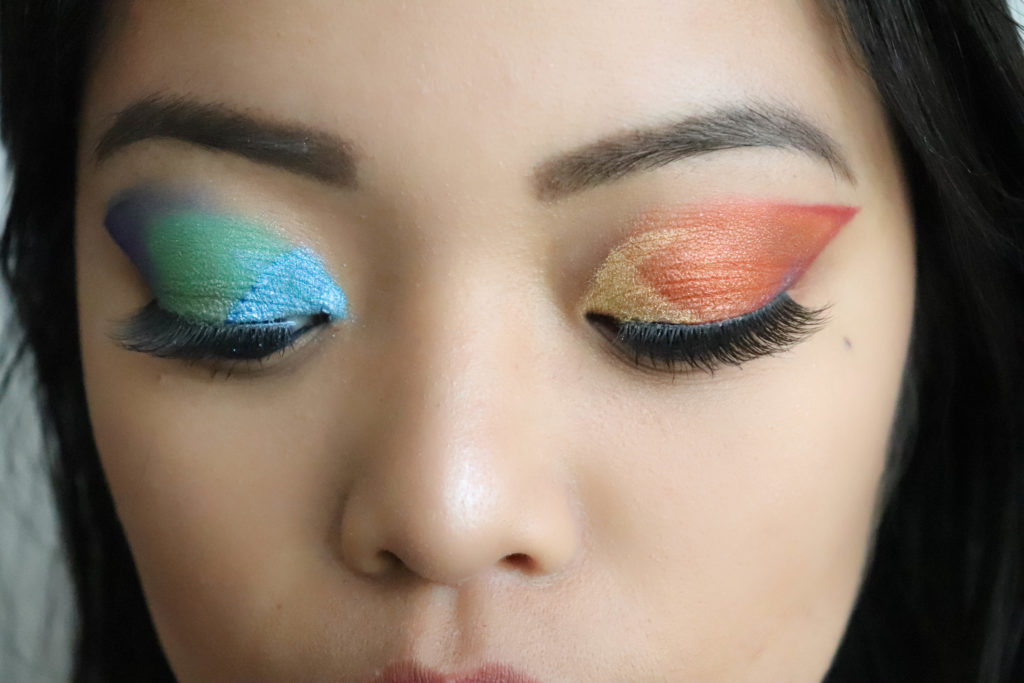 To create this precise look, I cut the eyeshadow into sharp arrows with deep red on the left and royal blue on the right. I finished off the look with glittery pigments on the inner lid to make the eyes look foiled and shimmery. To accentuate the eye look, I popped on some falsies.
While these rainbow makeup looks are fantastic for Pride, you can rock these colors with confidence anywhere. The vibrant colors fit the ideal summer vibe and are also perfect for festival season.
Do you love the rainbow makeup look? Show us how you rock these bright colors, and don't forget to tag us @CFashionista!