Coming home from the beach with tan skin and sun-lightened hair is the best feeling after a day spent in the sun. During the summer, beach waves and effortless hairstyles are going to be common among women. Spending all day at the beach leaves less time to prep your hair with a styling tool. Lucky for you, trending currently is an effortless, yet natural look. Especially during this summer season, beach and naturally styled hair is a common look you see among Fashionistas today. One of my favorite products used for beachy hair is a texturizing sea salt spray. It gives your hair a volume texture along with the natural look we are going for.
To go along with this perfect post beach-day look, a dress is a perfect piece to throw on after a day spent outside. This red bodycon dress is ideal for the summer because it is relaxed and easy to throw on after a day lounging at the beach. A simplistic and thin choker is an appropriate accessory with this dress since it ties around the neck. Bangle bracelets are always a fun accessory to stack on your wrist to bring detail to your outfit.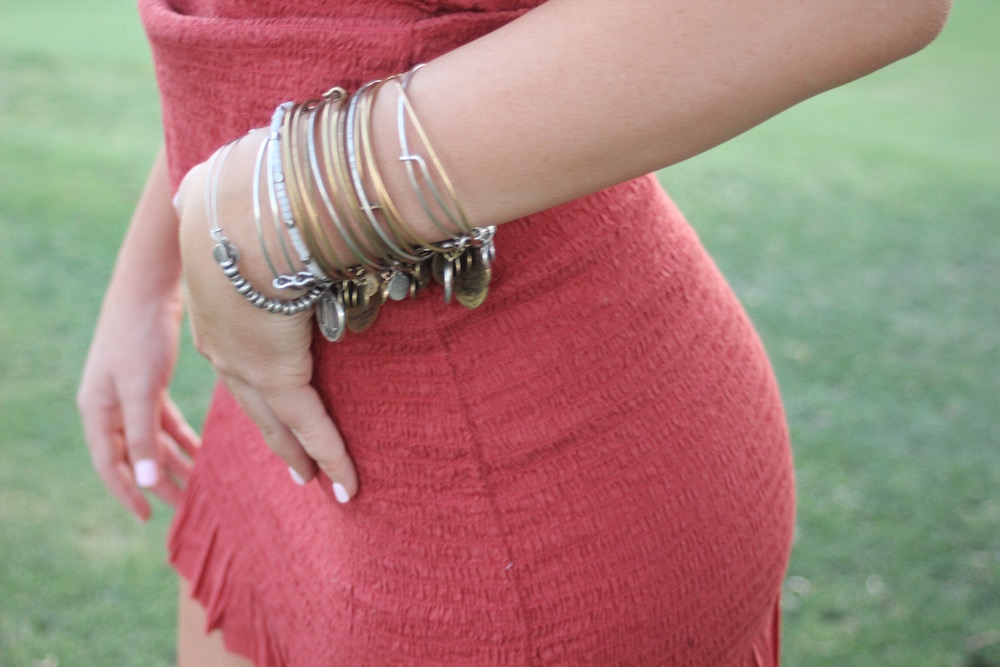 Shoe-wise, patterned wedges complement the solo color of the dress, tying together the gold and silver incorporated in the jewelry. This natural look is perfect for an effortless look after a long day on the beach.
How do you style your post-beach look? Show us on social media by tagging @Cfashionista!