It is a beautiful summer day and once again you're at a lost for what to do. Not to worry, we've got you covered! Today you're going to learn all about how to spend your afternoon lounging in the sun with your friends enjoying a delicious picnic.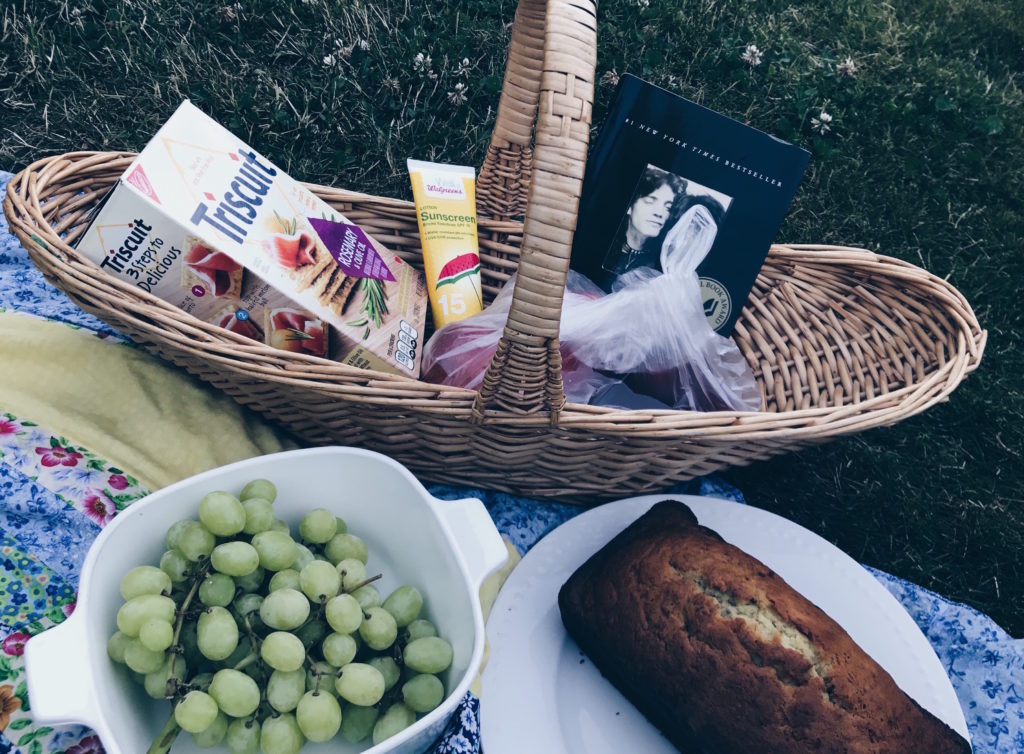 1—Get your food. To begin, you're going to want to gather together what you are going to eat. You want to try and hit all of your food groups. Today, I'm going to be packing grapes and whole fruits, peppers, crackers, cheese, and chicken. These different foods are easy to share and also delicious.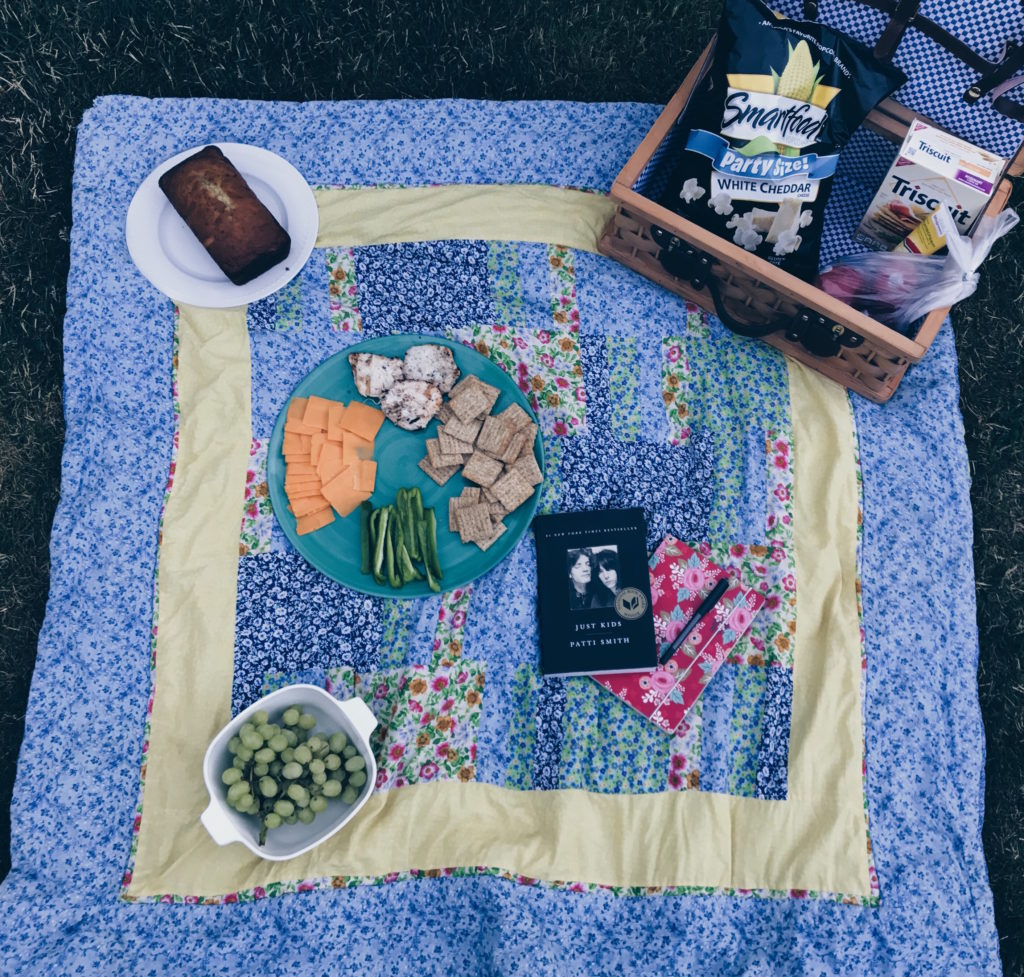 2—Drinks. Next, you will want to decide on your drinks. For my picnic, I am going to bring lemonade and water because they are the perfect refreshing summer drink. Make sure you bring your water in a reusable water bottle as it's better for the environment.
3—Bag. After you gather your food, you are going to want to put your lunch in some type of bag. I love putting my food in a wicker basket because it adds to the fun and summery aesthetic that comes with going on a picnic. Wicker baskets are also great for taking adorable Instagram photos. If you do not have wicker basket, you can use any bag. I like to use my Kanken as well!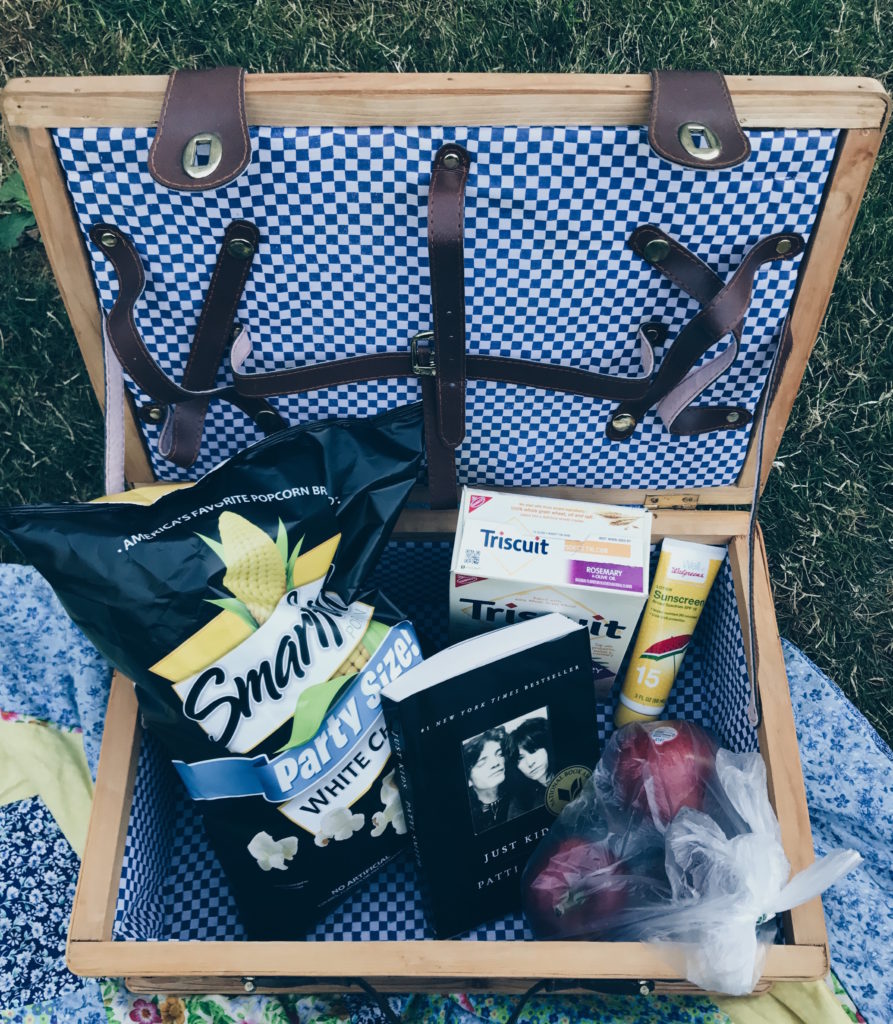 4—Extras. Then you will need to pack your extra items. There is more to a perfect picnic than just the food! Make sure to include a book, sunscreen, a quality playlist, and, of course, a comfy blanket. Also, bring napkins and silverware.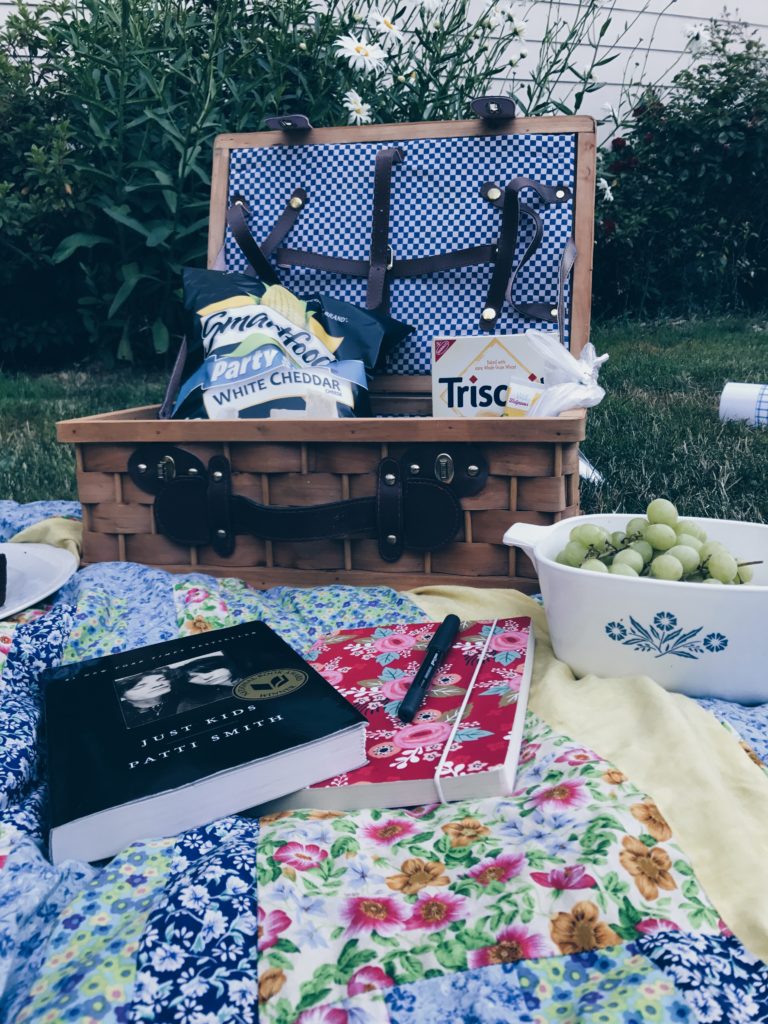 5—Outfit. The next thing to make you look and feel ready for your picnic is your outfit. Since it will most likely be a hot summer afternoon, lean towards wearing light and lively colors such as reds, shades of peach, white, yellows, and blues. When I go on picnics, I like wearing comfortable clothes that are easy to lounge in but are also cute. Because of this, I often lean towards flowy dresses and pants, paired with a form fitting tank top or blouse. For shoes, a classic white sneaker or an adorable pair of strappy sandals will make you look put together but still comfortable while you're enjoying your time.
6—Go. Now that you're ready to go, it is time to grab your friends and find a patch of grass to spend your afternoon. Whether it is in your backyard or on top of a mountain you're guaranteed to have a great time!
 How do you enjoy your summer afternoons? Show us on social media! Make sure to tag @CFashionista