With every new summer break comes fresh fashion and beauty trends. Some of them you can't miss, like off-the-shoulder tops and gingham pattern clothes. But when it comes to beauty trends, they aren't always as noticeable. So I'm ready to share with those of you who have not caught on, that peach eye shadow palettes are totally in the makeup hot spot (thank God)! Specifically, the Too Faced Sweet Peach Palette and all it has to offer with its beautiful array of peach-like colors.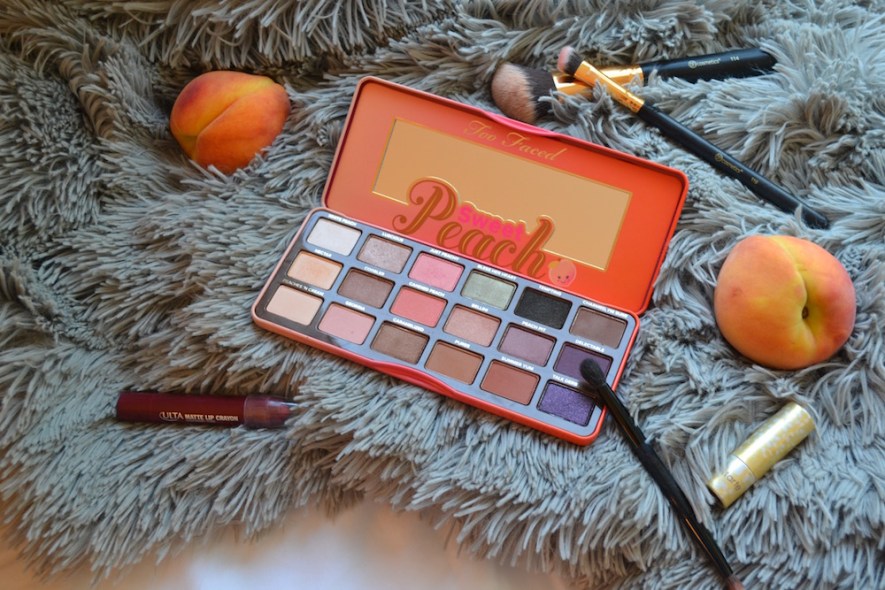 1—The Pink Side.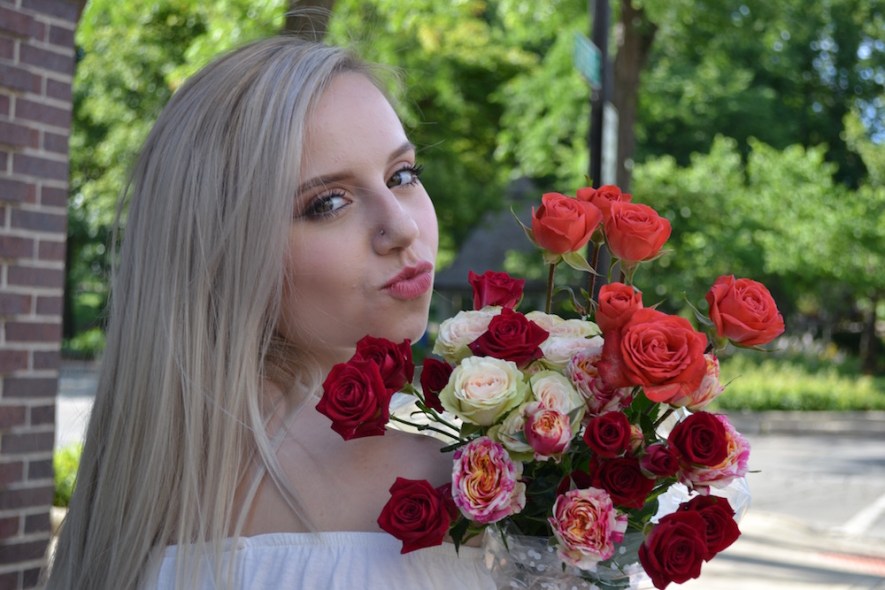 This look channels the more pink side of the palette. First, I blended the shade "Georgia" into my crease as my transition shade to prep my eyes for brighter colors. Then, I added a small amount of the color, "Summer Yum." I love this shade because of its pink/brown tones work with so many shades and help darken the look naturally. After lots of blending of the first two colors, I packed the shade "Bellini" all over my lid. This gave the makeup look some sparkle. Summer is the perfect time to ditch your matte shades and add some sparkle eye shadow to brighten up your eyes. To add my last bit of color I took a dash of "Charmed I'm Sure" into the corner. Lastly, I took the perfect highlight shade, "White Peach," onto my brow bone and corner of my eye. I wanted to keep this look soft and natural so I ditched the liquid eyeliner and applied "Charmed I'm Sure" as a faux eyeliner, using a thin angled brush for precision and the wing. I chose this mauve pink matte lip crayon because of the similarity to the eye shadow colors to touch off this look. But, I truly believe you can rock any lip color with peach toned eye shadow.
2—The Peach Side.
This look was super easy because I concentrated on only two peach tones! Just like the first one, I added the color "Georgia" to her crease to set the eyes. Next, I took the shade "Candid Peach" and started blending it onto of the first shade. I slowly worked it up with sweeping, back and forth motions until I was happy with the peach pop on her eyes. For some dimension, I took the shade, "Just Peachy" and planted it all over her lid for some pink tones. I repeated the "faux eyeliner" trick on this beauty, and of course gave some highlight to her brow bone and tear duct with "White Peach." For some lip color, I added this pale peach shade that complemented the shadows.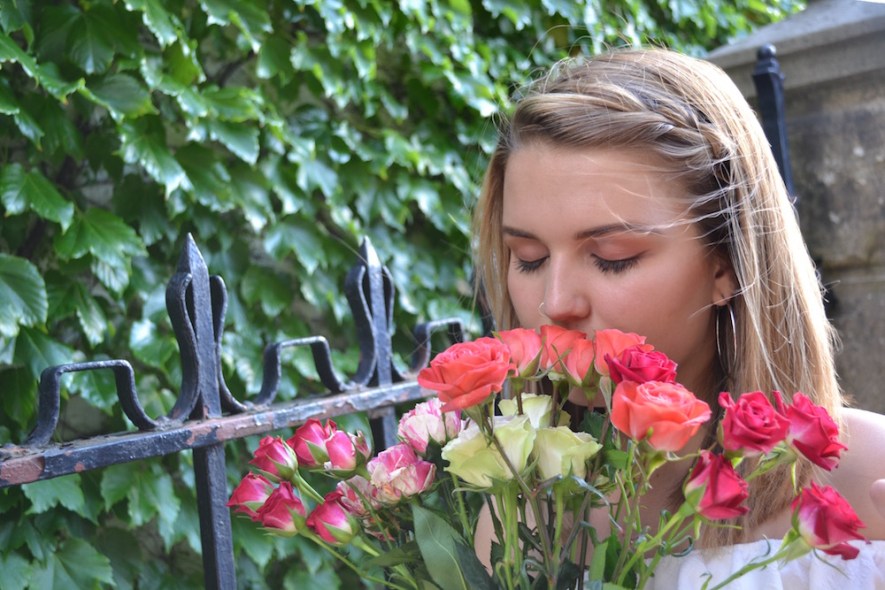 Peach eye shadows are literally the best considering they look amazing with every skin tone. While I have very fair skin, my Fashionista friend has a darker complexion, but peach shades gave us both a natural summer glow. There's nothing I love more than a quick eye shadow routine that's "ripe" for the season.
Let me know in the comments how you feel about the peach palette trend!