Ever since celebrated makeup artist/genius Pat McGrath's groundbreaking line launched, our Instagram feed has been filled with lust-worthy, bold looks. Glitter lips. Metallic eyes. These decadent looks seemed to be what sartorial dreams were made of.
But getting your hands on the Pat McGrath Labs kits seemed to be impossible. Even the ones that didn't sell out in an instant would still cost you upwards of $250. Considering the cost per wear of a gold lame lip, the price tag seemed almost as outrageous as the look itself.
Instead of entirely giving up on our glitter lip dreams, we decided to seek out our own way to recreate the look. Enter Shannon O'Brien: one of our favorite make-up artists and an expert when it comes to recreating the latest beauty trends. Wanting to rock to really make a statement with our makeup for the holidays, we tasked O'Brien with recreating some of the now iconic looks for less.
Check out how with a few affordable products and easy steps, you too can have a gorgeous, gilded, glitter filled holiday season!
GLITTER, RUBY LIPS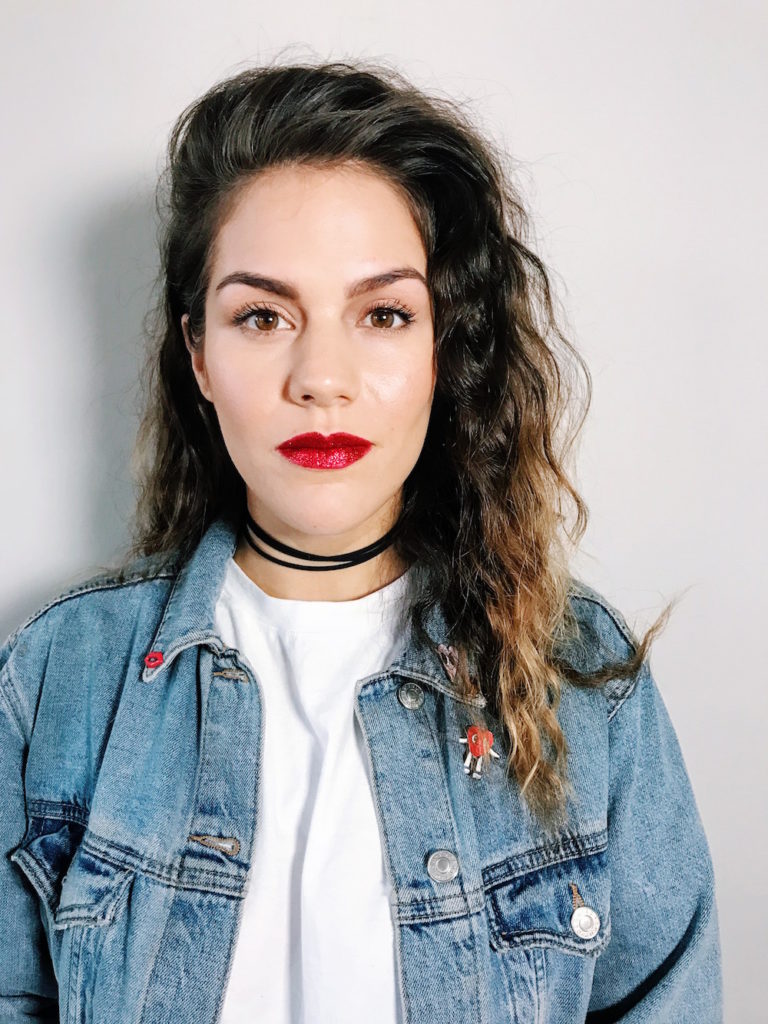 What you need:
NYX Glitter in Ruby ($6)
NYX Lip Pencil in Hot Red ($8)
NYX Matte Lipstick in Pure Red ($7)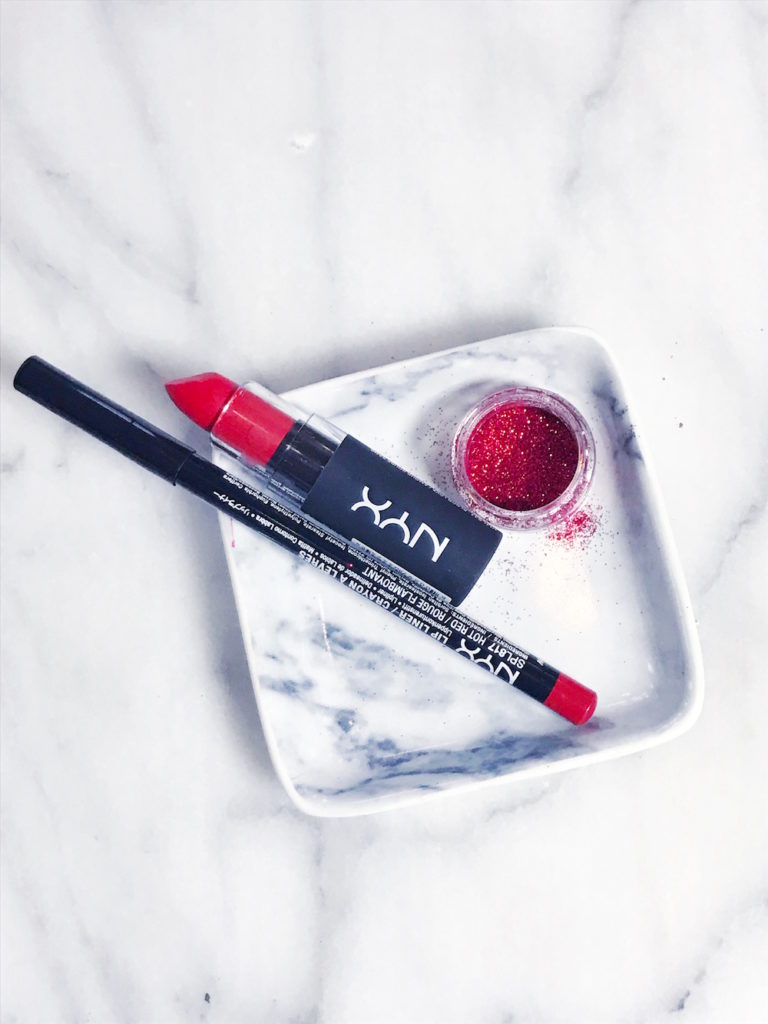 1—Start with hydrated lips and blot off any excess. This will help your lip pencil and lipstick glide on allowing you to get a crisp shape with no tugging. When this much attention is going to be on your lips, it's important for the shape to be precise.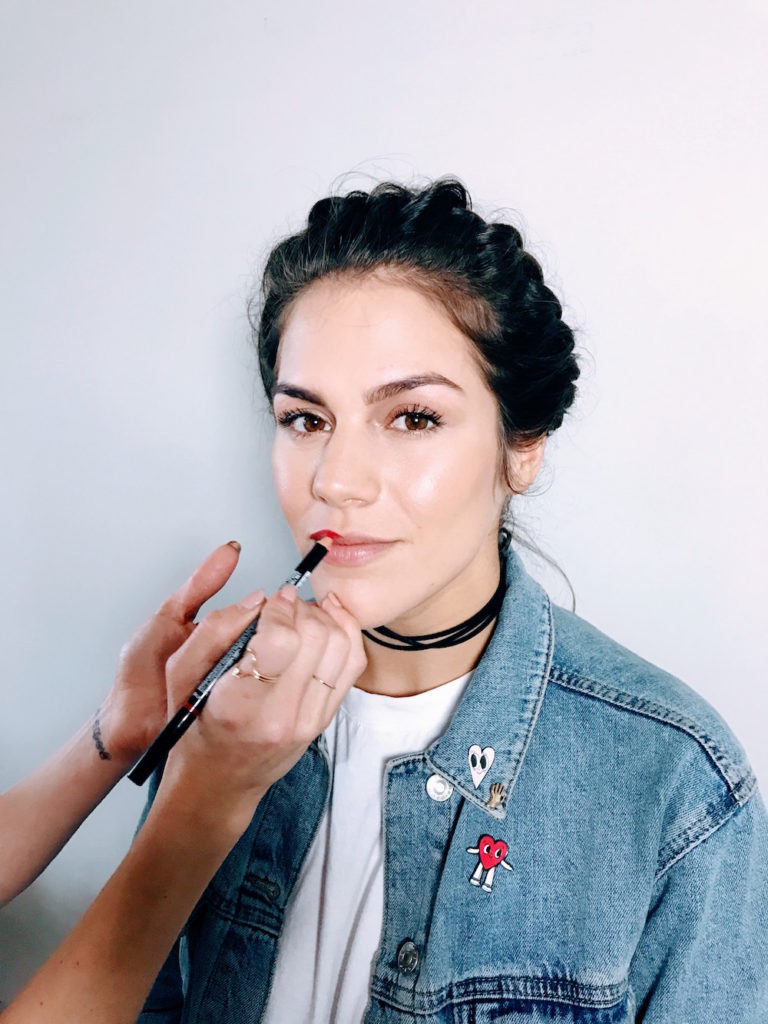 2—After you've created the shape you like for your lip, fill in with the lipstick. If the lipstick is too dry, work a tiny bit of lip conditioner into the lipstick.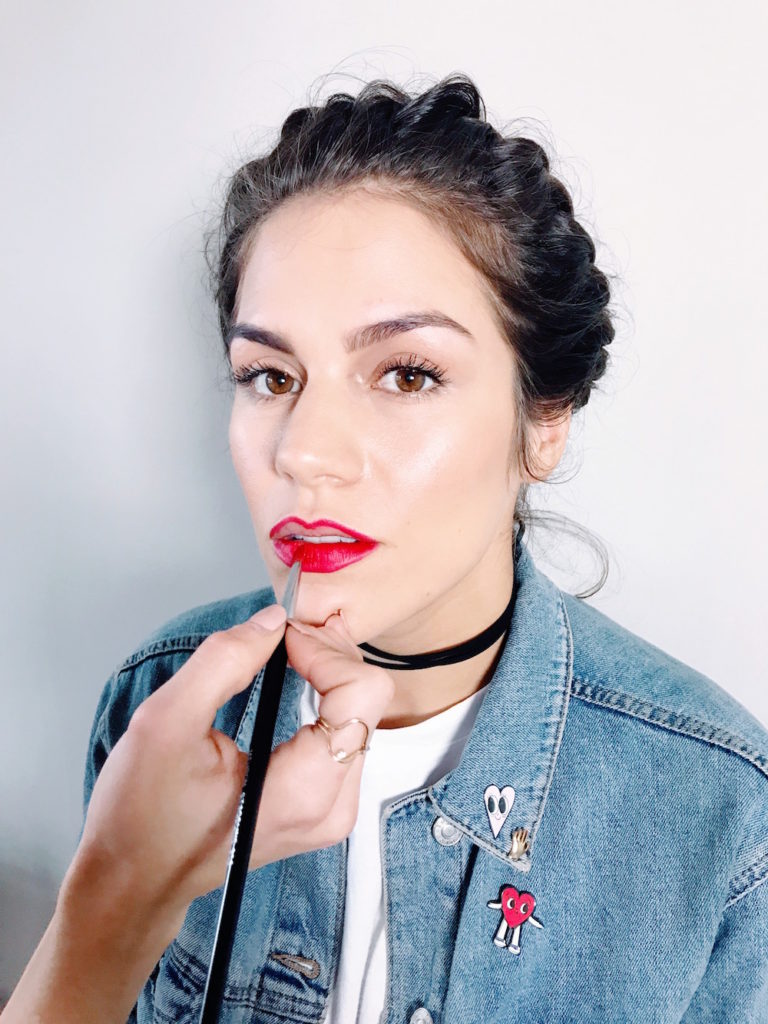 3—I like to use a brush to keep the edges precise. But for maximum glitter and shimmer, pressing your finger into the glitter and onto your lips will give you the best payoff.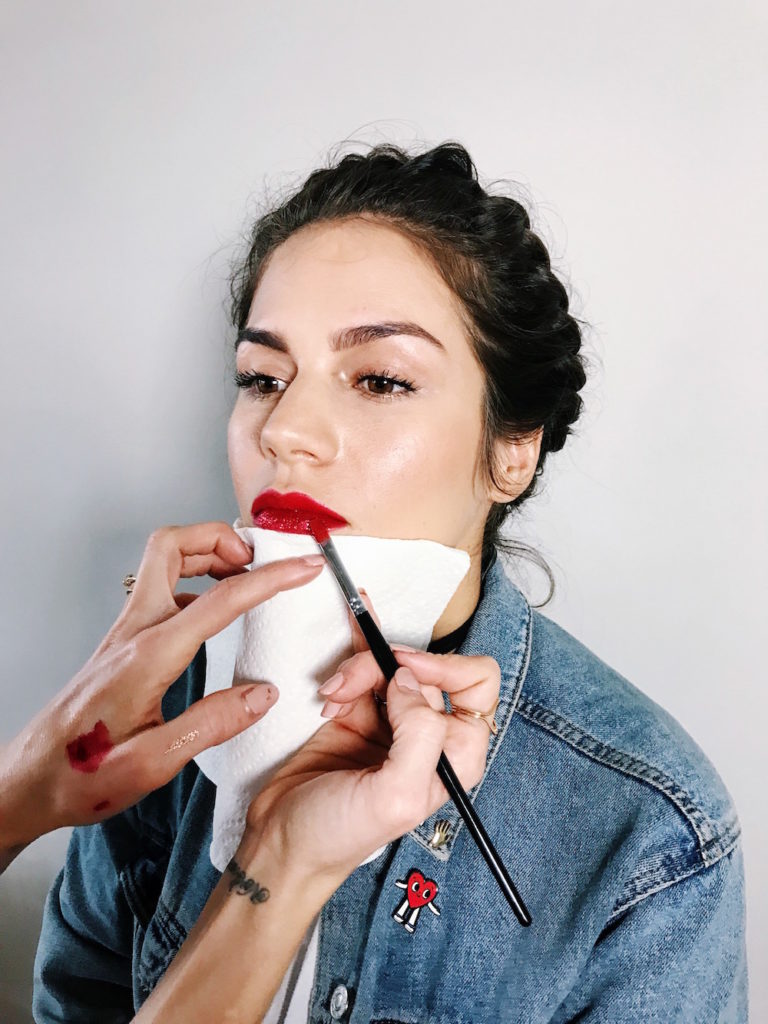 4—You'll likely have some glitter fallout around your chin and cheeks from applying the glitter. I like to wrap a little scotch tape around the end of a brush and gently roll over the glitter. It will pick up the glitter you don't want while keeping your makeup in place.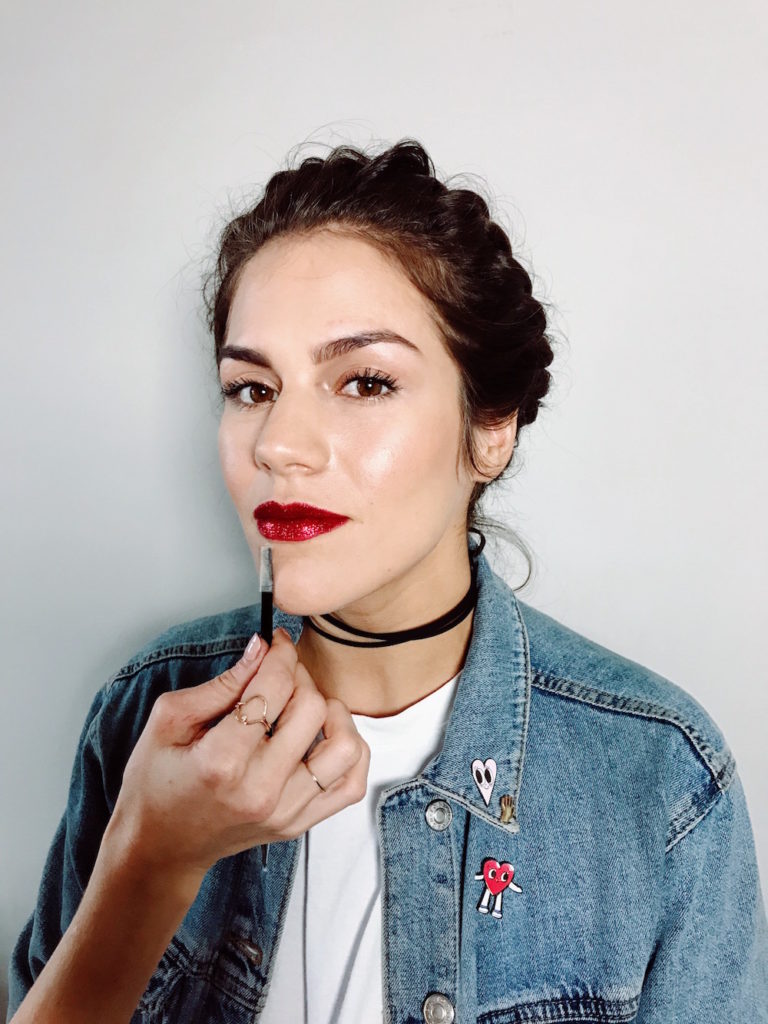 GOLD LIPS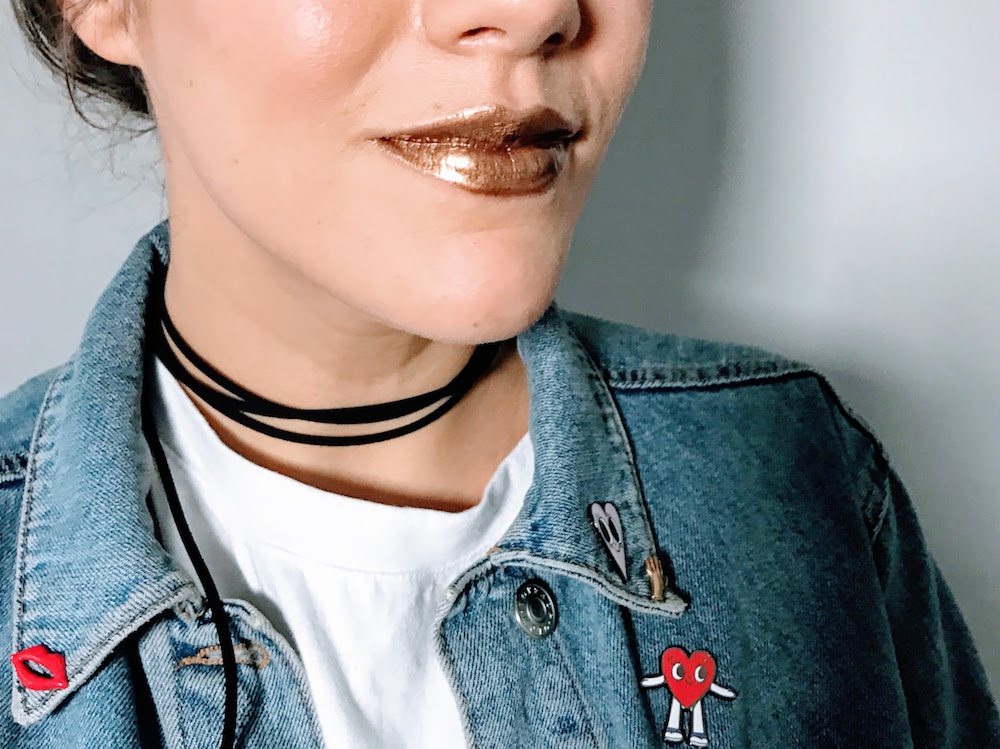 What you need: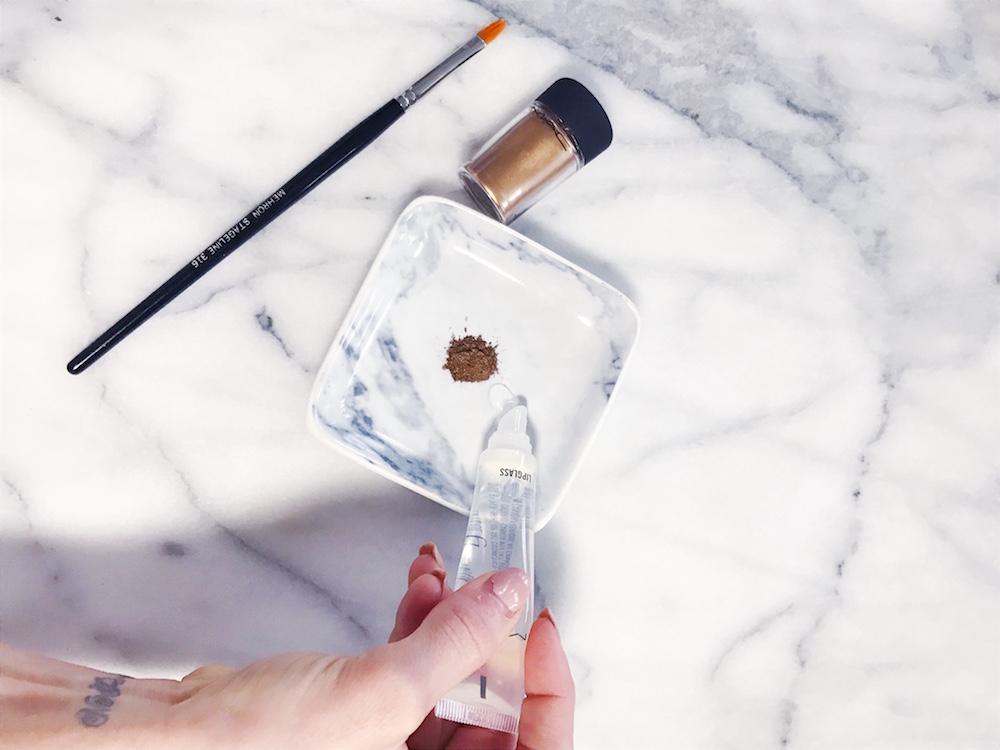 1—Squeeze out about a nickel size amount of gloss on the back of your hand. Dip your lip brush into the gold pigment and begin mixing into the gloss. Keep adding until you get the gloss is opaque and gold, but not so much that the gloss gets clumpy.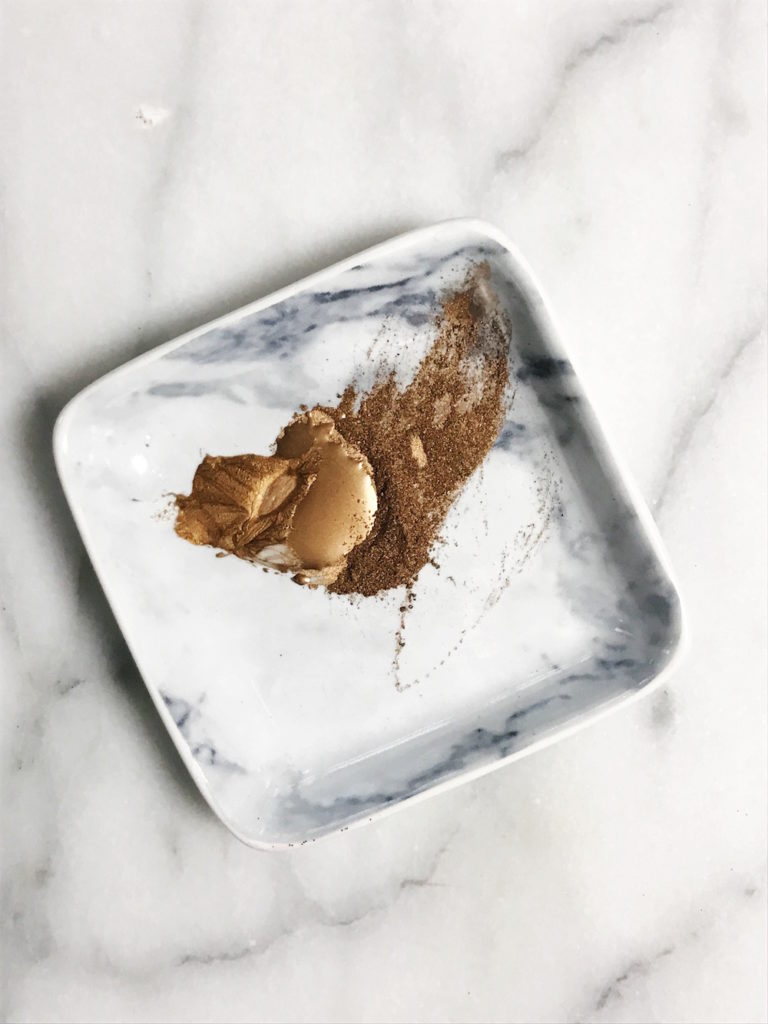 2—Carefully paint on your lips with lip brush. You can easily swap the gold for any other loose pigment color and customize a unique lip color. Keep a little bit of your mixture in a sample jar to touchup for the night.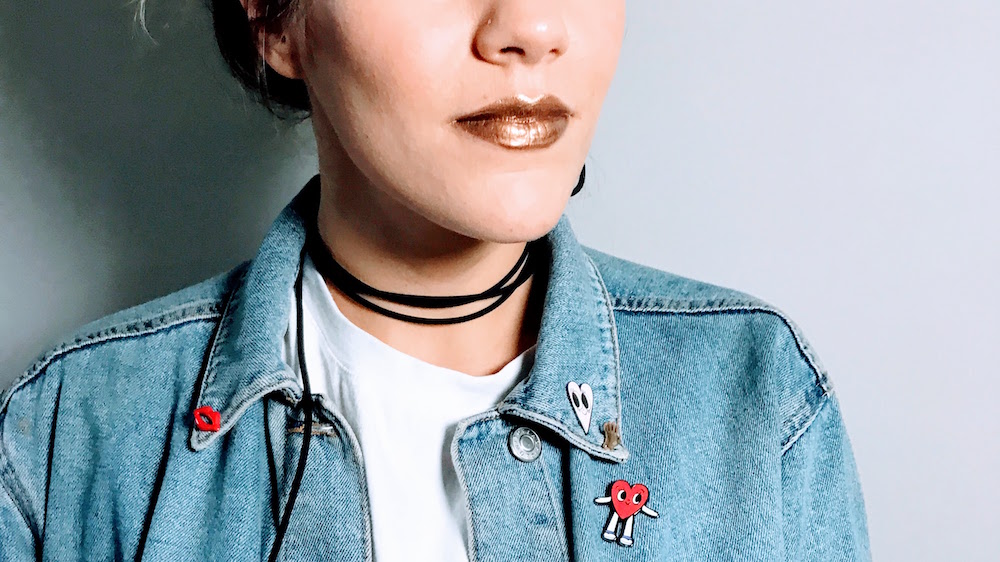 BRONZE EYES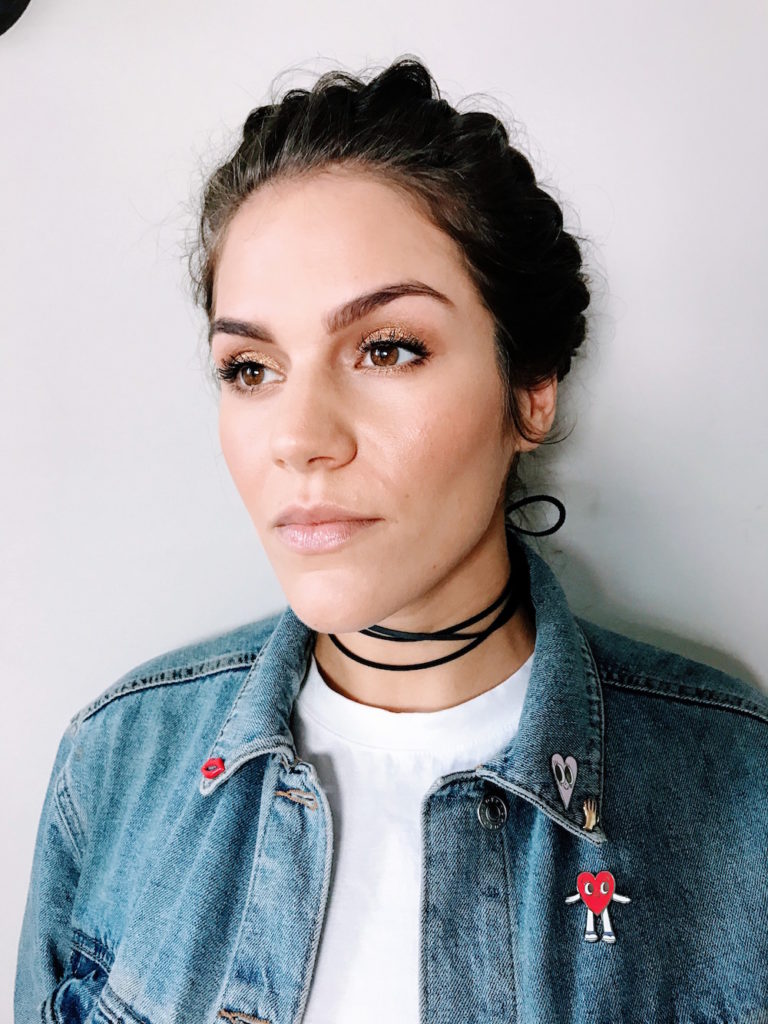 What you need:
1—Start by buffing a light brown shadow into your crease to define your lid.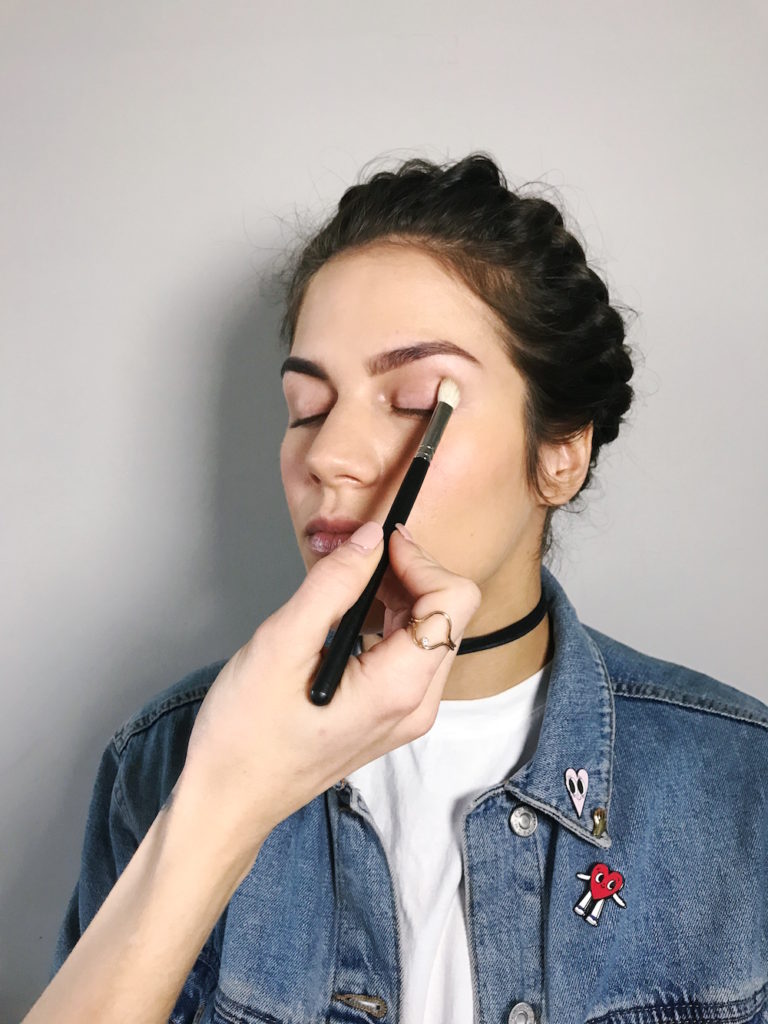 2—Using the liquid end paint your lid from lash to crease. Use the same blending brush to blend out the shimmer a bit through your crease.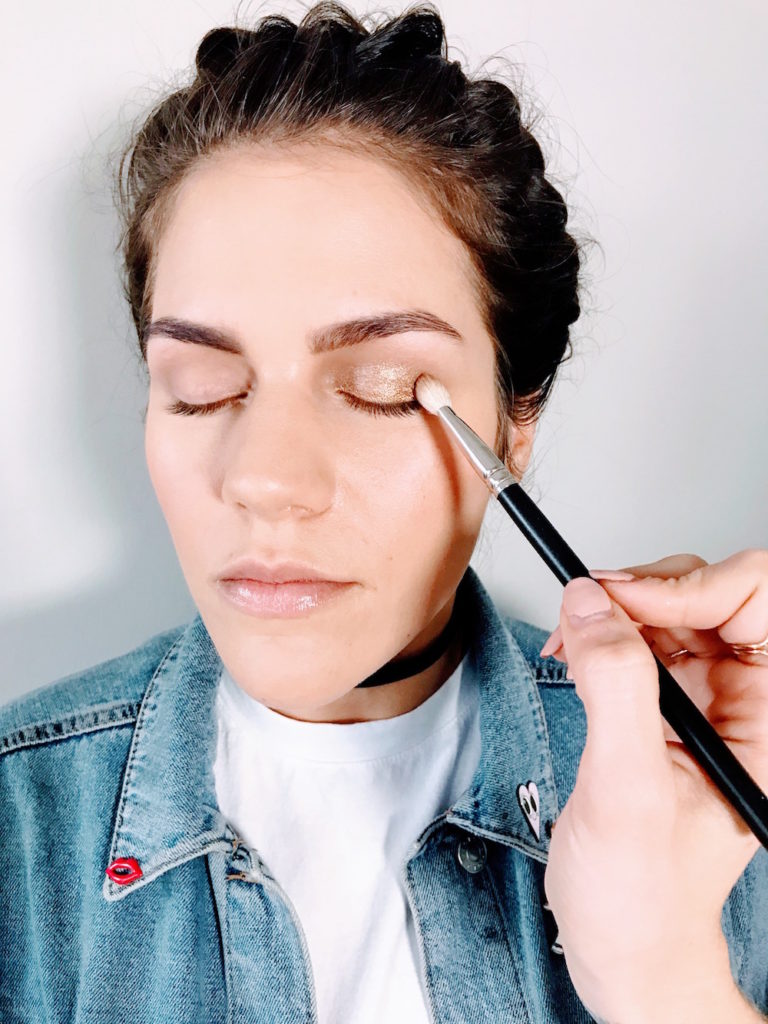 3—With your finger (ring finger is usually best) pat the shimmer into your lid. I like to focus it in the center of the lid to create dimension. It looks like light is being cast over each eyelid.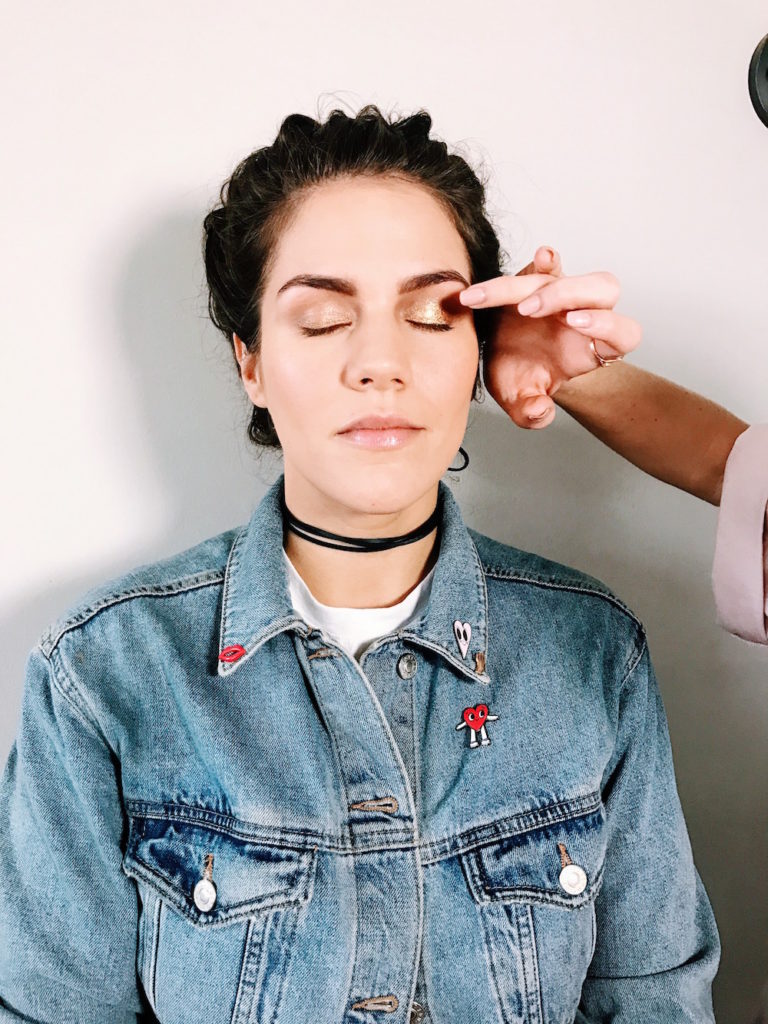 4—Use the remaining shadow on your brush to swipe a bit of shadow under your bottom lash line. It will look soft and blown out.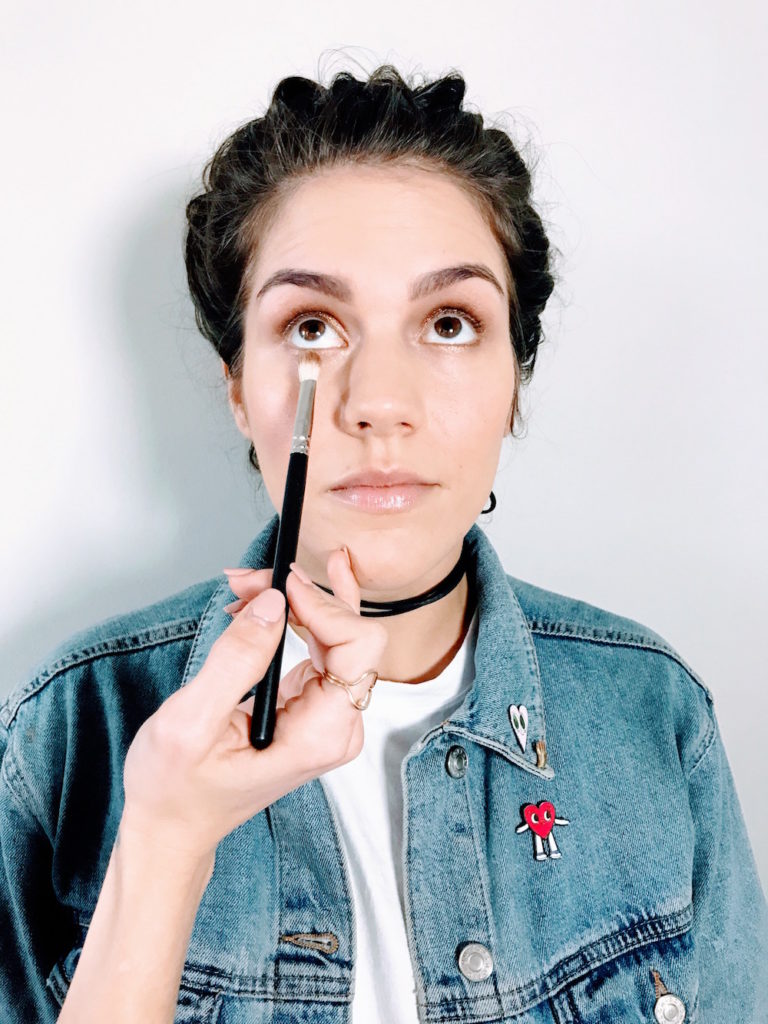 5—Finish with your favorite mascara.