During those first few weeks of spring where the sun is finally out, the snow is gone, and it's finally above 50 degrees, everyone seems to be out in the sun with their shorts on, sleeves rolled up to their shoulders, and heads tilted back to the sun. Then there's me. The most color I get during the summer is red, not bronze. Everyone wants to be a bronzed goddess, but luckily I have figured out how to become a porcelain—yet glowing—goddess without a tan.
Protecting your skin against the sun is probably one of the most important things anyone could ever do. The first thing I do every day is put on a face moisturizer with SPF. It's crucial to protect your skin from the sun's harsh UV rays, especially if you're pale. If I am wearing makeup, I always reach for my It Cosmetics Your Skin But Better CC Cream with SPF 50. It provides great coverage while protecting your skin at the same time.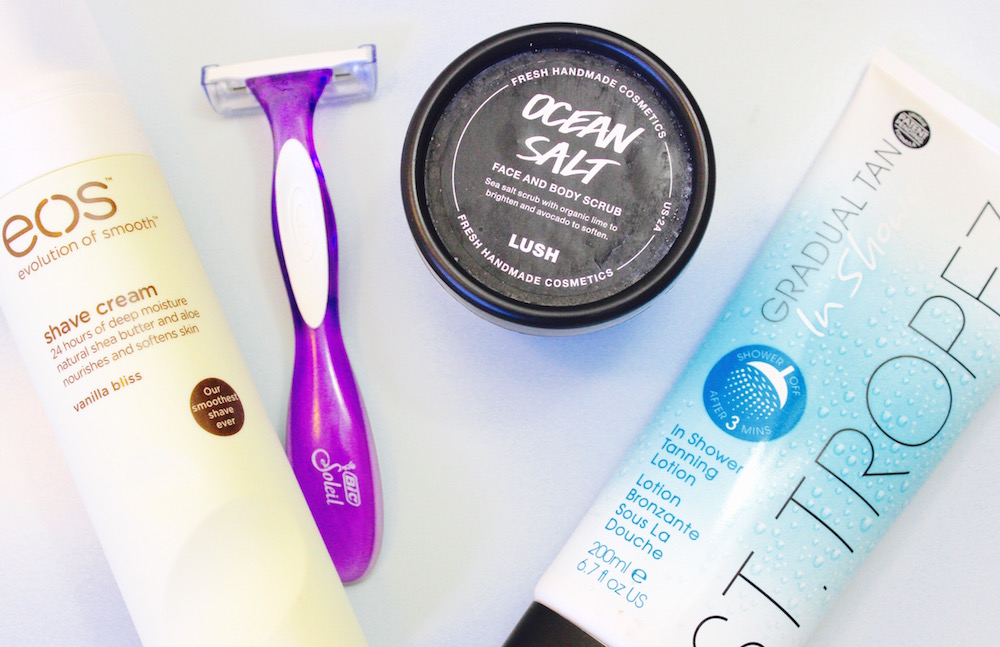 Now, I am not much of a self-tanner because it always manages to turn me orange. I tend to reach for more gradual tanning products. My favorite is the St. Tropez In Shower Gradual Tan, but there are definitely more affordable options. Although these products don't make me tan, they do give my skin a nice healthy glow. I also like to make sure my skin is prepped for the product by using a body scrub beforehand and a moisturizing shaving cream before I shave. This will ensure that there won't be any streaking or patchy orange spots on my skin.
Making sure my skin (especially on my legs) is always moisturized ensures that I won't look so pasty. I have found that when my skin is dry it looks paler and not as healthy. One of my favorite body lotions is the Brazilian BumBum Cream. For my face, I am a little more particular about what I use, especially in the summer because I have more oily skin. I love the GinZing Moisturizer from Origins because it is not too heavy and it smells glorious.
My last tip, ladies, is to invest in some good highlighters. In the summer I tend to reach for my High Beam by Benefit because I like that it gives me a glow but manages to look natural at the same time. Highlighters are a really amazing way to enhance your natural glow. One of my favorite things to do is put some highlighter on my shoulders. It really ties the highlight from your face the rest of your body and just adds something extra special to your skin.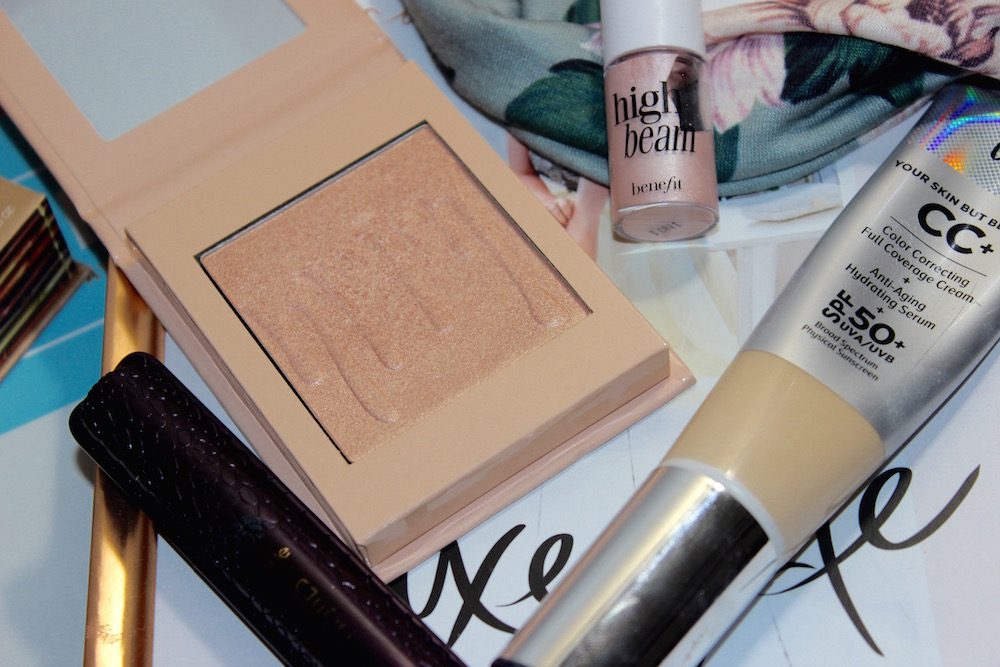 Tell us how you maintain your glow in the comments below!