School has finally come to an end across the country, which means it is time to start planning your summer activities and outfits. This year's top trend can be spotted in every store and across social media platforms, being styled by your favorite bloggers and celebrities. This summer, just like every summer in the past, if you aren't wearing the It trend, you're basically committing a fashion sin.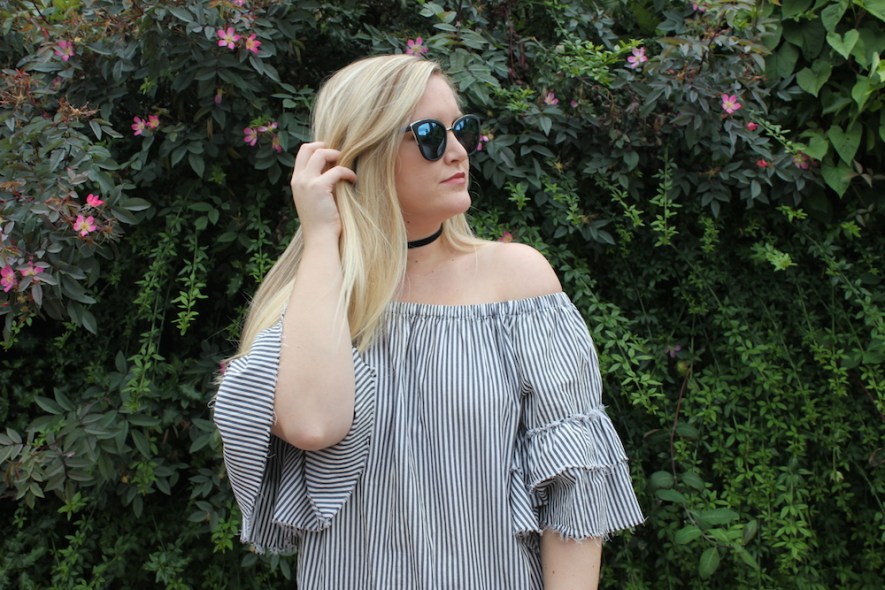 This summer's trend, the off-the-shoulder look, is perfect to wear during warm summer days out with friends or during date nights at your favorite restaurant. From Olivia Culpo and Gigi Hadid wearing pretty ruffles and lace to Alexa Chung and Diane Kruger wearing high-fashion gowns on red carpets, you simply can't go wrong any way you decide to style it.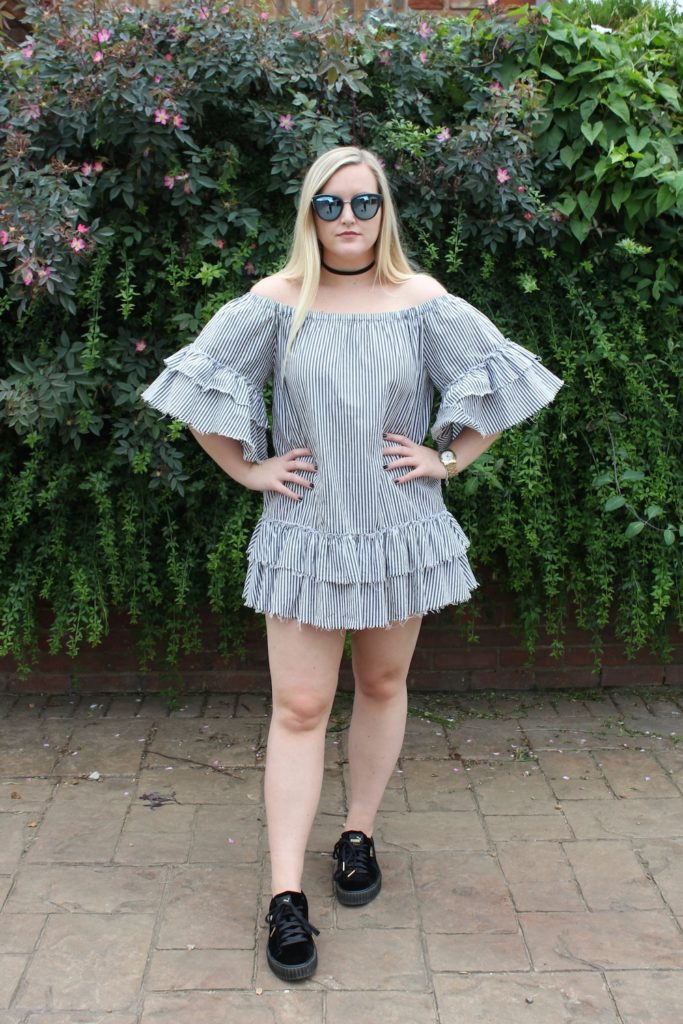 Unlike most summer trends, such as crop tops and bralettes, to wear the off-the-shoulder trend, you don't need the perfect toned body or to be a certain age, which is why this trend is popular among women of all ages.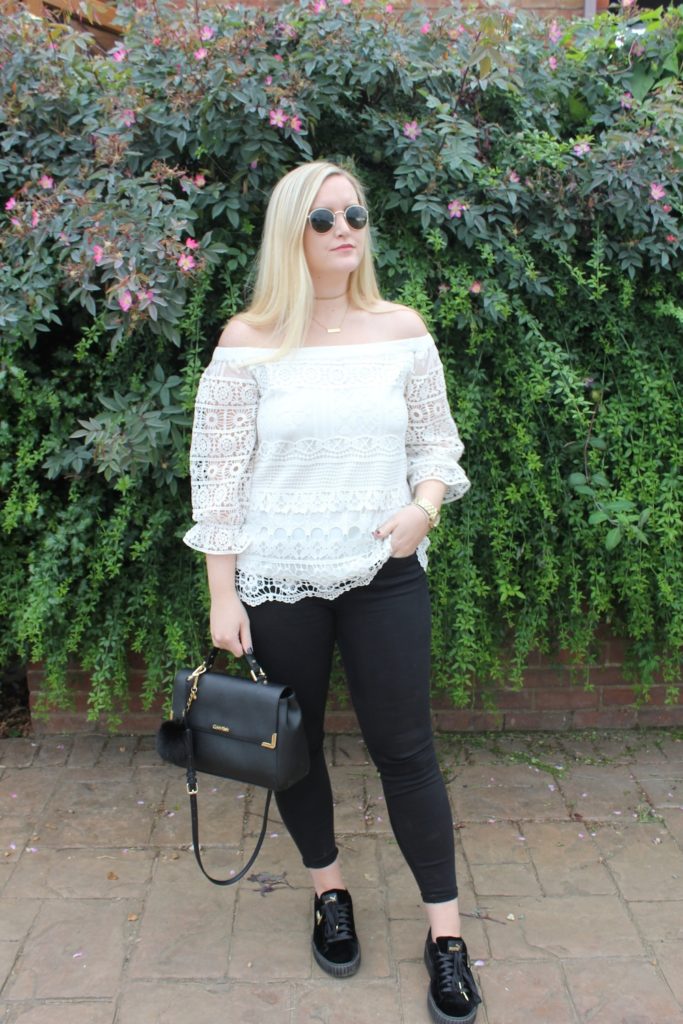 This trend has been on and off the style watch from the 1800s to the 1960s, and now, in 2017. This trend has progressed from designer off-the-shoulder dresses featuring bodices, to  the sexy go-to look with midi skirts, and now, being the new cool girl street style, making it easy to put your own spin on the look.
What I love about off-the-shoulder tops and dresses is that you're able to dress them up or down as much as you'd like. Whether you're wanting to go casual and pair your lace top with jeans and sneakers, to planning your brunch outfit, pairing your dress with sandals and delicate jewelry, this trend is versatile and super easy to pull off. If you're not really into the bohemian girly side of this trend, it is easy to put an edgy or tomboy spin on any of the tops and dresses, which is great for girls who don't have a specific go-to style.
Tag @cfashionista on Instagram to show us how you style your off-the-shoulder pieces.