As summer is quickly approaching it's time to make our exciting plans for the season. Whether it's going on spontaneous road trips, hiking at the nearest mountain, laying by the pool, or even grabbing a quick cup of coffee with friends, we need to plan our outfits accordingly.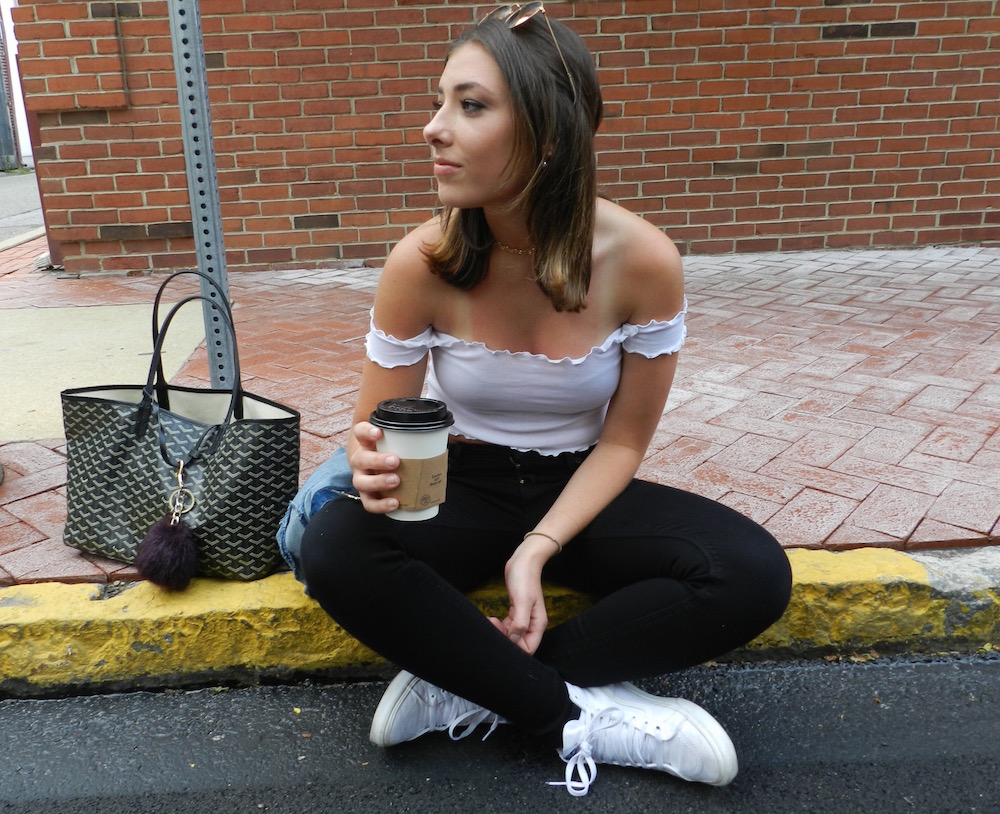 This fashionista was spotted in the streets of West Chester about to grab some coffee with a friend. She decided to go for a simple yet edgy look. You never know whom you are going to run into!
She paired an Urban Outfitters white off-the-shoulder top with basic black Hudson jeans and white vans. You can never go wrong with white high tops. This outfit is perfect for any occasion; you can dress it up or down. This could be a daytime look as appeared or worn to dinner with the lucky guy.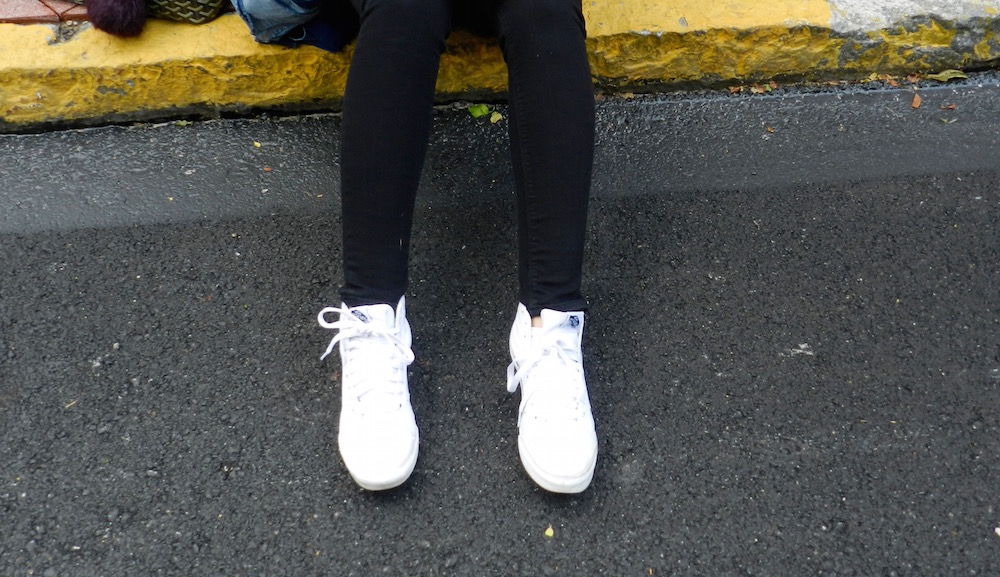 I've seen this white off the shoulder crop top all over stores and online. A couple stores that I've stumbled upon are Brandy Melville, Target, and Urban Outfitters. I think it goes great with black jeans if it's a chilly day, but once the scorching weather hits jean shorts or a skirt would look fabulous to pair with.
Since she decided to go for more of a simple look, an accessory helps complete this street style vibe. Some circular ray bans should do the trick! These sunnies add a cool, calm, and collected feel. When in reality you're just dying to get some caffeine in to wake up your sleepy eyes.
Each of our summertime pursuits requires something different of our wardrobe- but this piece can be worn in so many ways. Heading out to a family barbeque? Throw on over your denim jean jacket!
Personally, any white off-the-shoulder top is the new summer staple! If you feel the same way, let me know in the comments below! And don't forget to stay #RAD.