When it comes to makeup, I am what they call a "late bloomer." I cringed every time I heard someone say, "You look different without makeup." One of my pet peeves was being told that I look different without makeup. These past few months, I found the perfect balance between not wearing too much makeup but wearing enough to hide my flaws and enhance my features. I decided I would share with you my little secret: a 10-minute effortless makeup routine for a fresh and natural looking face. Scroll through for the step by step rundown.

Step 1: Smooth as Silk
First and foremost, I start by moisturizing my face. I love using the Origins GinZing Energy-Boosting Moisturizer. I have been living in Boston for a couple of years now and my skin is still having a hard time adjusting to the weather. It tends to stay dry and itchy, but this moisturizer helps. Plus, it has a delicious orange smell.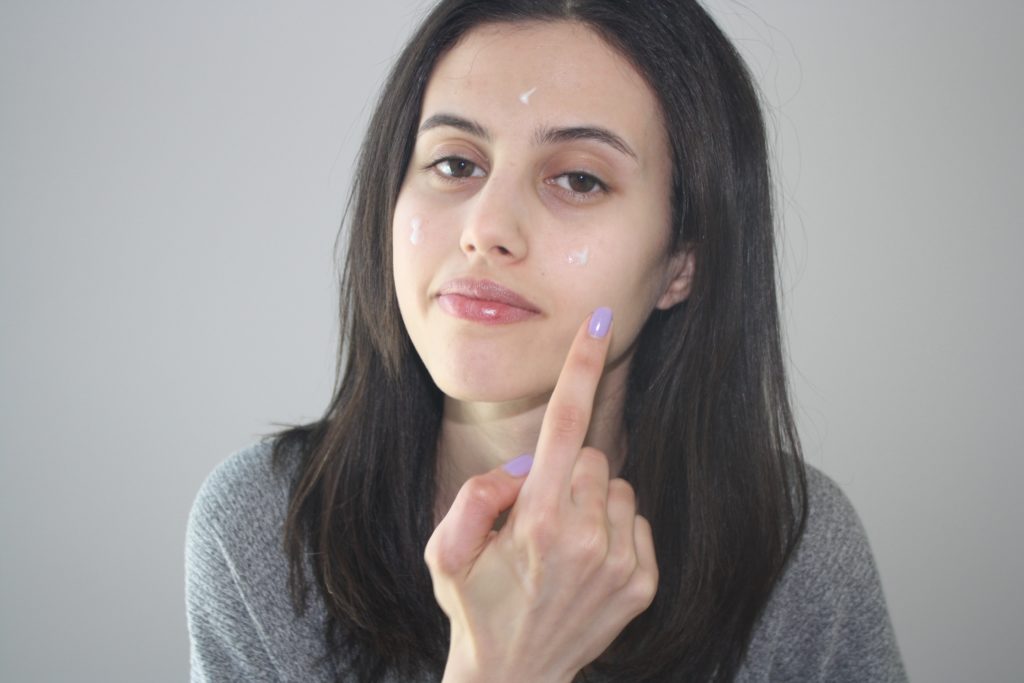 Step 2: Clean Canvas
For a light coverage and an everyday look, I usually use a BB Cream instead of a foundation. My go-to BB Cream is the Dream Fresh BB Cream 8-In-1 Skin Perfector in the light/medium shade. I love this BB cream because it also serves as a sunscreen protector with SPF 30, so my skin is always protected.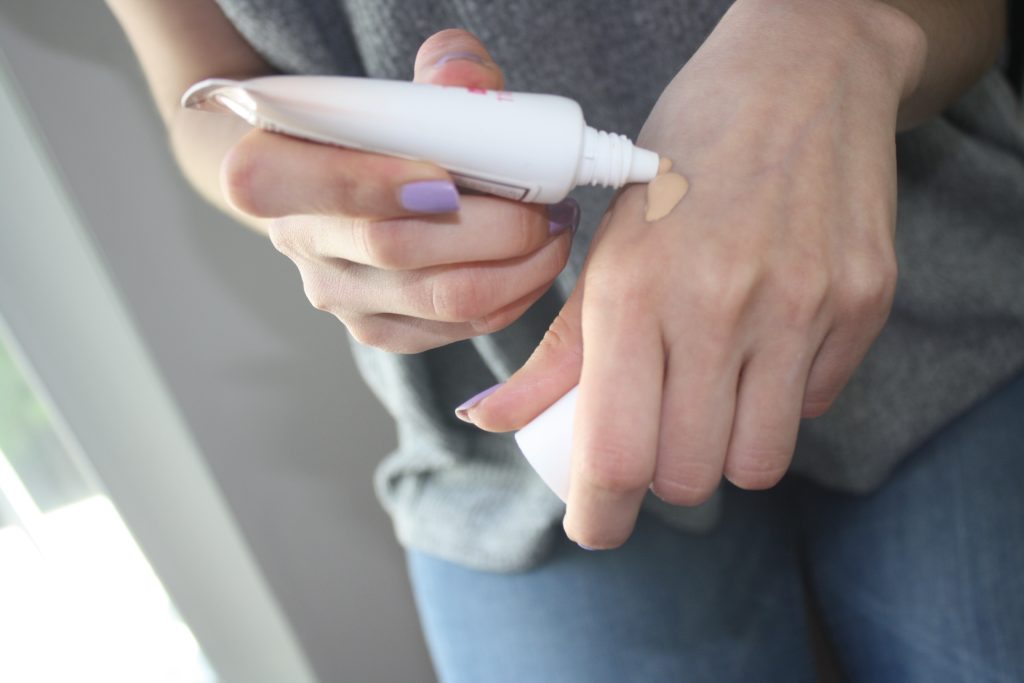 Step 3: Conceal, Conceal, Conceal 
I use a concealer to help cover the dark circles under the eyes and any blemish on my face. I also apply it under the arch of my brows to illuminate. I use the Dream Lumi Highlighting Concealer in the shade "Buff Chamois."
Step 4: Lashes for days 
The Benefit Cosmetics They're Real! Lengthening & Volumizing Mascara is perfect to enhance my eyes. Simply apply a couple of coats on the lashes in a zigzag pattern to get product on all eyelashes and avoid clumps.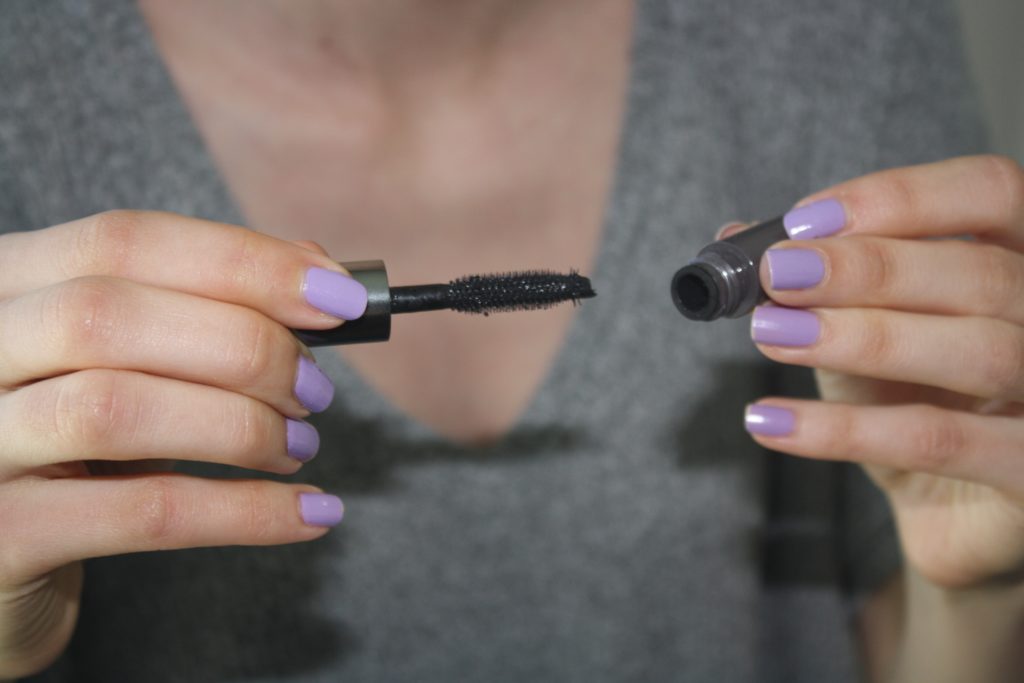 Step 5: Arch Away
We all know that brows are one of the most important features of the face. When shaped perfectly, there's no need to overwork any other part of the face. With the L.A Girl Shady Slim Brow Pencil, I brush up the eyebrow to get a better look and then fill them in. Avoid trying to draw your eyebrow; it will look fake and overdone. Simply fill in the spaces to enhance your natural brow.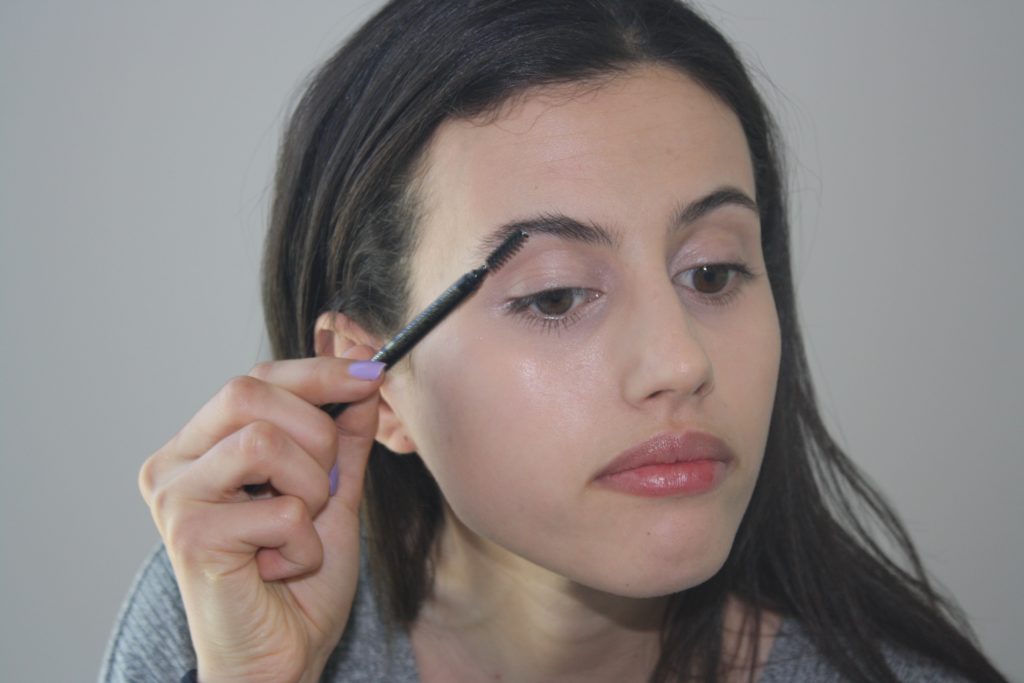 Step 6: A dash of color
There's nothing like a dash of blush to give some color to the face. I smile and apply the NYX Professional Makeup HD Blush in the shade "Summer Peach" on the apple of my cheeks to give a natural, healthy glow.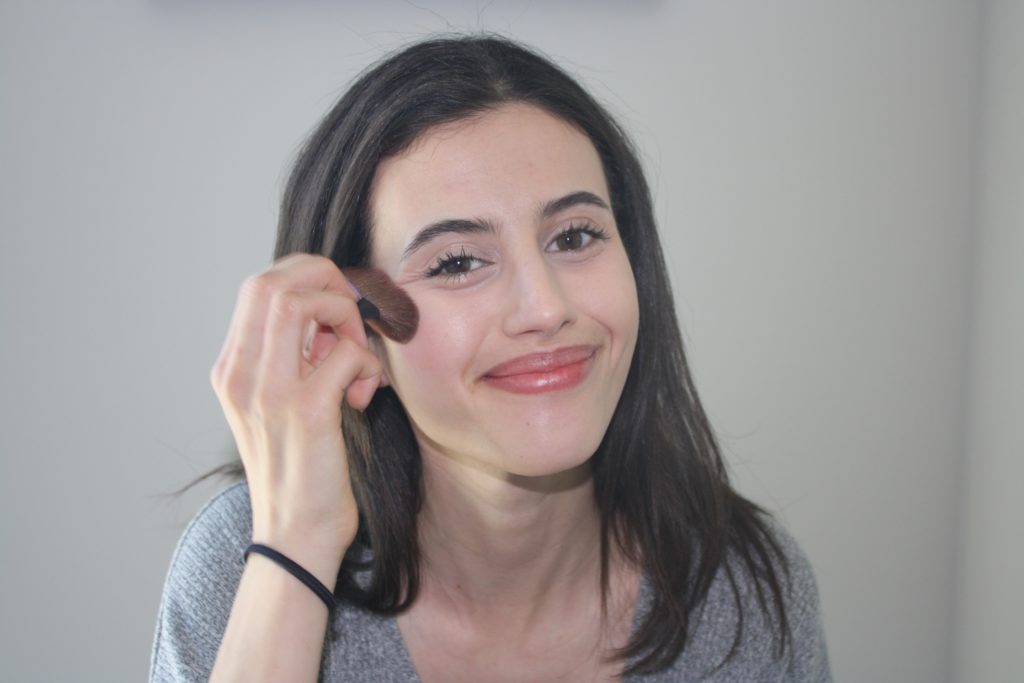 Step 7: Pinkish Smile
Last but not least, I put on my Covergirl Colorlicious Oh Sugar! Lip Balm in the shade "Candy" to keep my lips hydrated for the day with a dash of sizzle.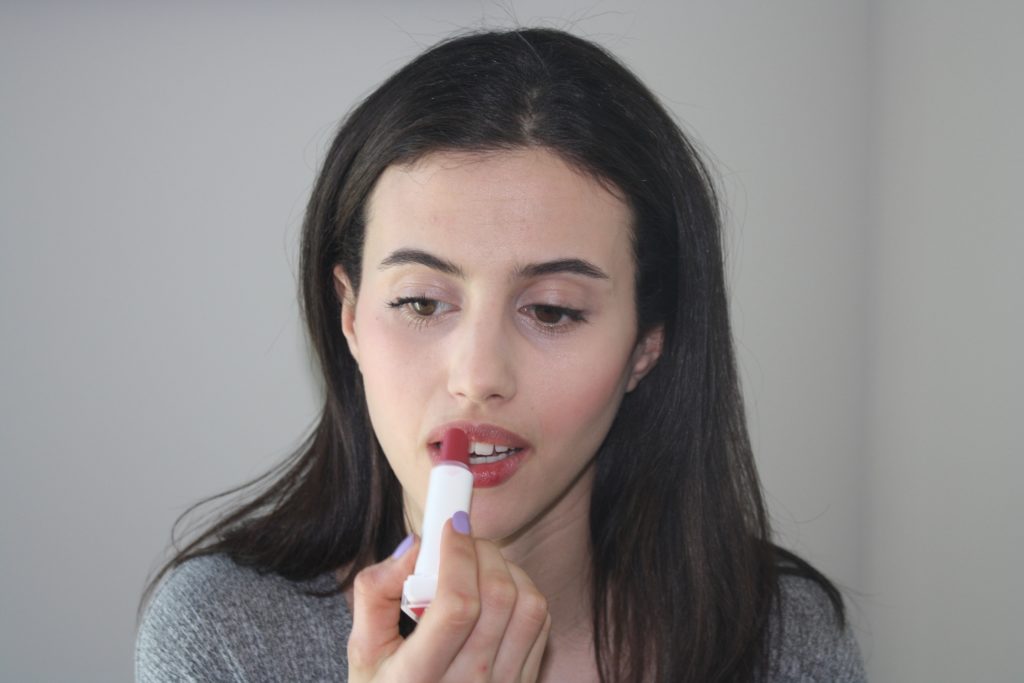 Do you have any tips you would like to share in the comment section? Also, don't forget to tag @CFashionista on Instagram and show us your everyday makeup looks!