Yes, those bell-bottomed stretch pants you wore in middle school (remember gaucho pants?) are back and better than ever as culotte jumpsuits. I know Gaucho pants will forever be etched into our brains in memory of the cringy years. Don't worry, though—this upgrade will leave you wanting a million pairs! Thankfully, with this cropped upgrade, not many people refer to them as Gauchos anymore. Let's be honest, the "culottes" just sounds better.
This isn't middle school any more, it's college. This look has had time to revamp itself. Culottes aren't only available in pants, but also multiple styles of jumpsuits like this one.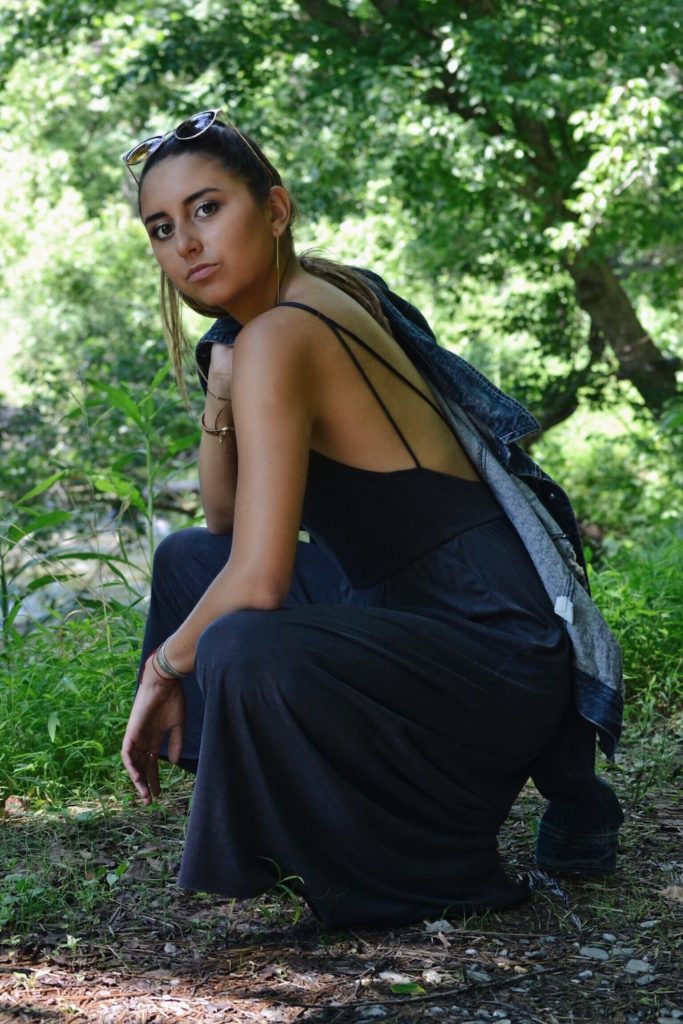 The best part about this culotte jumpsuit is that it has the flared pants, which makes it look like a dress (which is exactly why we all loved those gaucho pants when we were younger!). Also, since they're pants, there's no need to worry about having to change your outfit for activities or weather. This piece can handle anything.
Since it's a jumpsuit that looks like a dress, it's super easy to dress the look up or down. This can all be done while still looking chic and on-trend, no matter the time of day!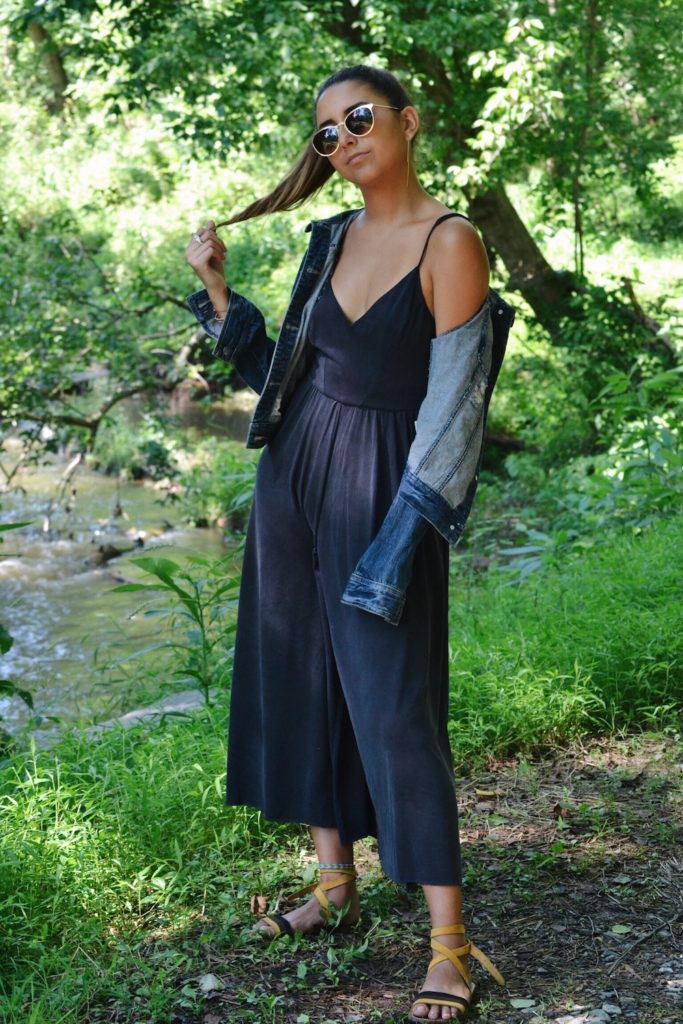 Dress It Down
If you want to keep your look simple and casual, pair your jumpsuit with some strappy sandals, jewelry, and metal framed shades. No need to put all your focus on accessories because the jumpsuit is the main attraction.
Dress It Up
If you want to go out with this look, throw on some ankle strap heels and shiny layered necklaces. You've got yourself a head-turning outfit that took no time at all. Make the look super sleek by throwing your hair up into a high pony.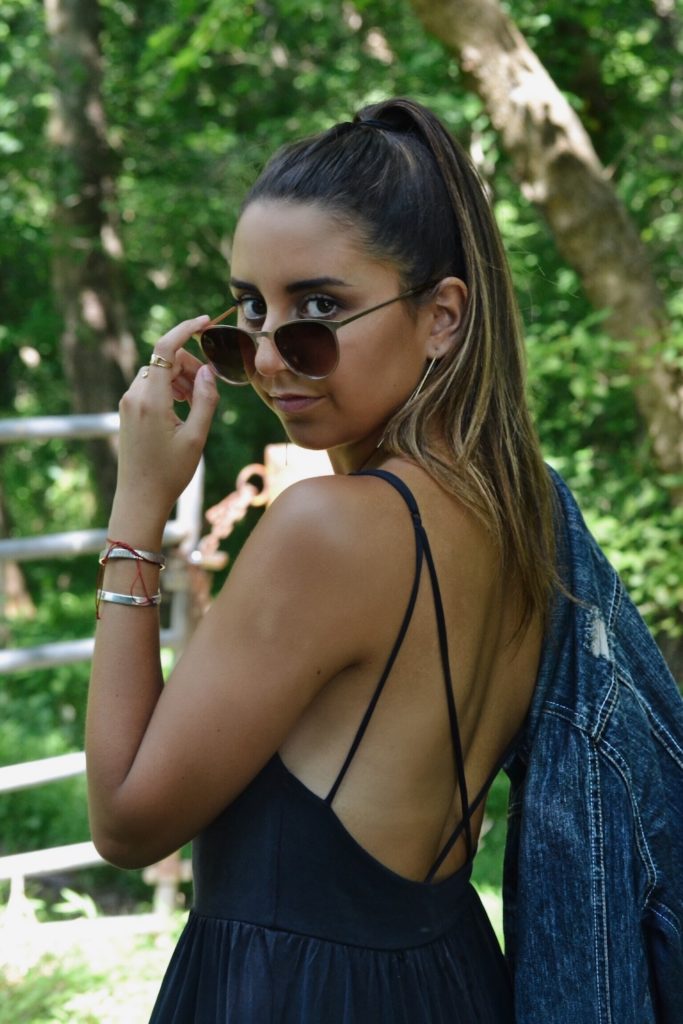 Culotte Style Tip
Since summer is sadly coming to an end, that means the weather will be getting cooler. Luckily, all that needs to be added to this outfit for the next season is a jacket. In this case, a fitted jean jacket is perfect. It's not only cute, but it makes the outfit last year-round. Choosing a more fitted jacket instead of one that's oversized allows the jumpsuit to show off your silhouette. An oversized jacket would create a more boxy look.
How do you wear your culottes? Let me know in the comments below, or share on social media. Don't forget to tag @CFashionista in your post!
SaveSave
SaveSave