While Instagram makeup has taken precedence in the beauty community, wearing all that heavy makeup outdoors in the hot summer sun may not be the best idea. With light and natural makeup, our skin will be able to breathe better and soak in Vitamin D from the sun. So toss your full coverage foundation aside and embrace your natural features with this summery makeup look!
1—Prep your skin. Clean, moisturized skin is key to achieving a flawless base. I patted Belief's The True Cream Aqua Bomb into my skin and let it set for around five to ten minutes. Afterward, I massaged a small amount of Hourglass's Veil Mineral Primer on my enlarged pores and throughout my T-zone to achieve a smooth appearance. To ensure my makeup lasts all day, I sprayed Urban Decay's All Nighter Long-Lasting Setting Spray to set my skin.
2—Apply your base. I prefer to use a light coverage foundation or tinted moisturizer with SPF to even out the skin tone and then sparsely apply full-coverage concealer to the areas that need extra coverage. For my face, I applied Shiseido's Sports BB Broad Spectrum SPF 50+ WetForce in Medium mixed with two drops of the Cover FX Custom Enhancer Drops in Moonlight for a natural, glowy appearance. After smoothing the foundation on my face with my fingers, I dotted small amounts of Tarte's Shape Tape Contour Concealer onto my imperfections and under-eye circles. To finish off the base, I used a medium-sized brush to pat in small amounts of setting powder to my T-zone and eyelids.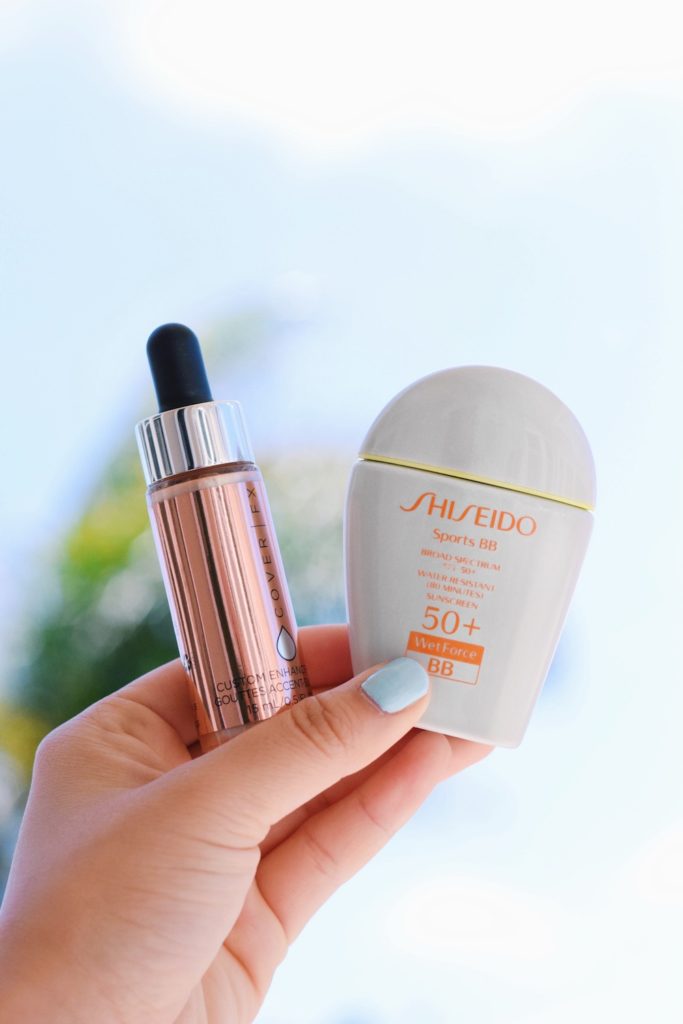 3—Bronze eyes. To achieve beachy bronze eyes, I used the Too Faced The Chocolate Bar Eye Palette and blended a matte warm brown shade all over the eyes and onto my lower lash line. I then added a dark, chocolate brown shade to the outer corners of my eye and applied the leftover shadow to the lower lash line. Since I have eyelash extensions, I didn't apply any mascara. However, waterproof mascara would be a long-lasting option to use for the summer months. To fill in my eyebrows, I used the Anastasia Beverly Hills Brow Wiz in Dark Brown.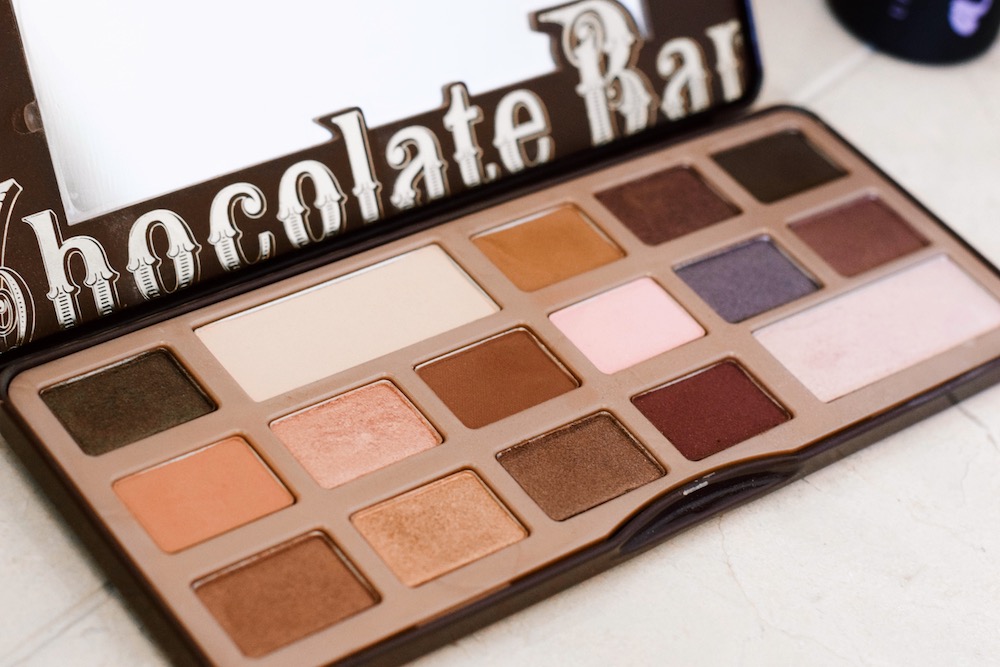 4—The finishing touches. For my highlight, I took the Cover FX Custom Enhancer Drops and applied it along the high points of my cheekbones, the bridge of my nose, Cupid's bow, above the arches of my brows, and the inner corners of the eyes. For bronzer, I used a matte bronzer to the top and sides of my forehead, the hollows of my cheeks, and along my jawline. To achieve a more sun-kissed look, I lightly brushed the bronzer over the bridge of my nose and blended the bronzer from the hollows of my cheeks upwards to my cheekbones. For the lips, I applied a tinted lip balm to moisturize and add a subtle hint of color.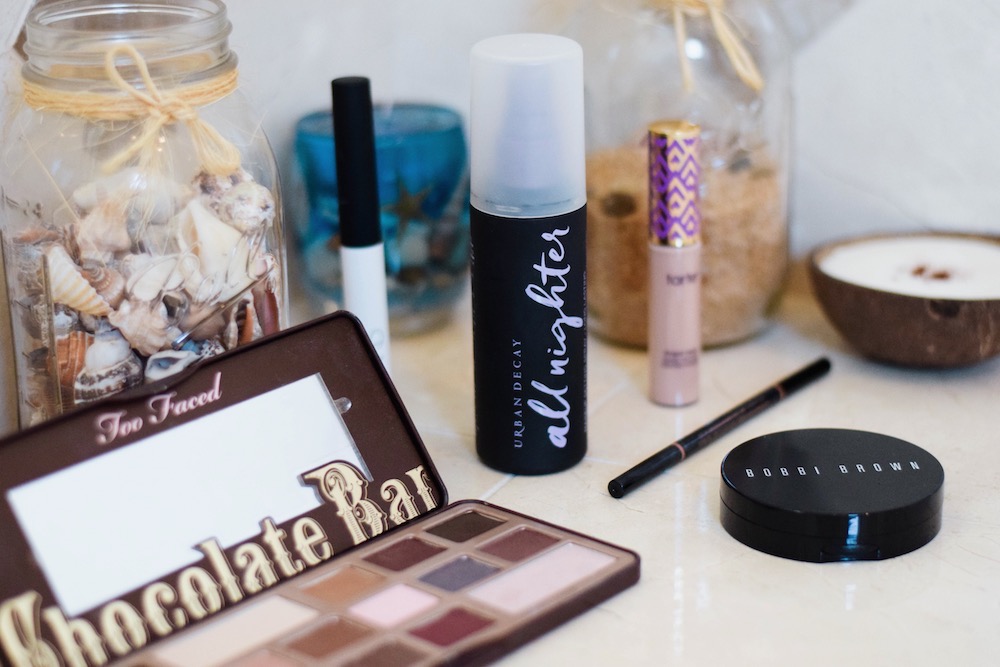 Here's the finished look!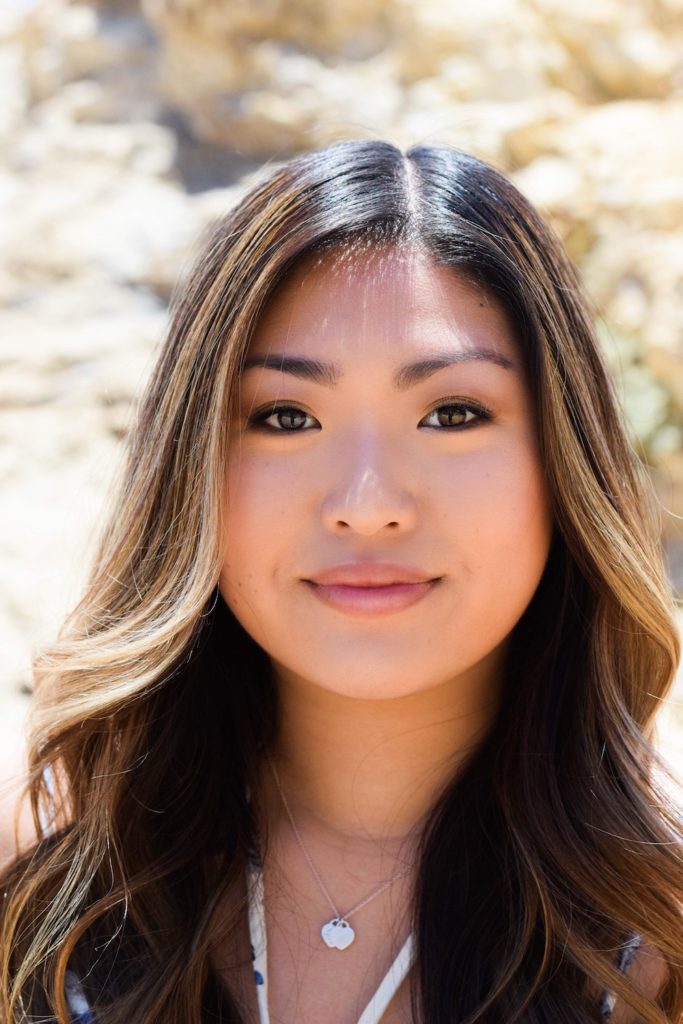 If you recreate this makeup look, share it on social media and tag @Cfashionista!