If you have made it through the grueling application process, uncomfortable phone interview and even the nerve-wracking in-person interview: Congratulations! You are now an intern! Landing an internship is the first step to acquiring your dream job after you graduate. From this point on, you have the opportunity to show off your skills and abilities you have to offer as an intern. In order to successfully do this, you need to make sure you impress anyone and everyone on your first day (and every day going forward)! Here are some guidelines on how to nail your first day as an intern.
1—Dress to kill. First impressions are everything, so make sure you show up wearing something appropriate for the setting you will be working in. Most companies require you to dress in business casual attire. This means you can wear fun blazers, khakis, skirts or even jeans as long as they adhere to your given dress code. Make sure to express yourself though, and wear color combos you like! If you don't have anything colorful enough to your liking, grab some statement earrings or a watch to accessorize! Stores such as Club Monaco, J.Crew or Express are all great places to shop for internship quality outfits. For my first day at my new summer internship, I paired a white skirt with a classic navy blazer and chambray button-down to create a nautical vibe.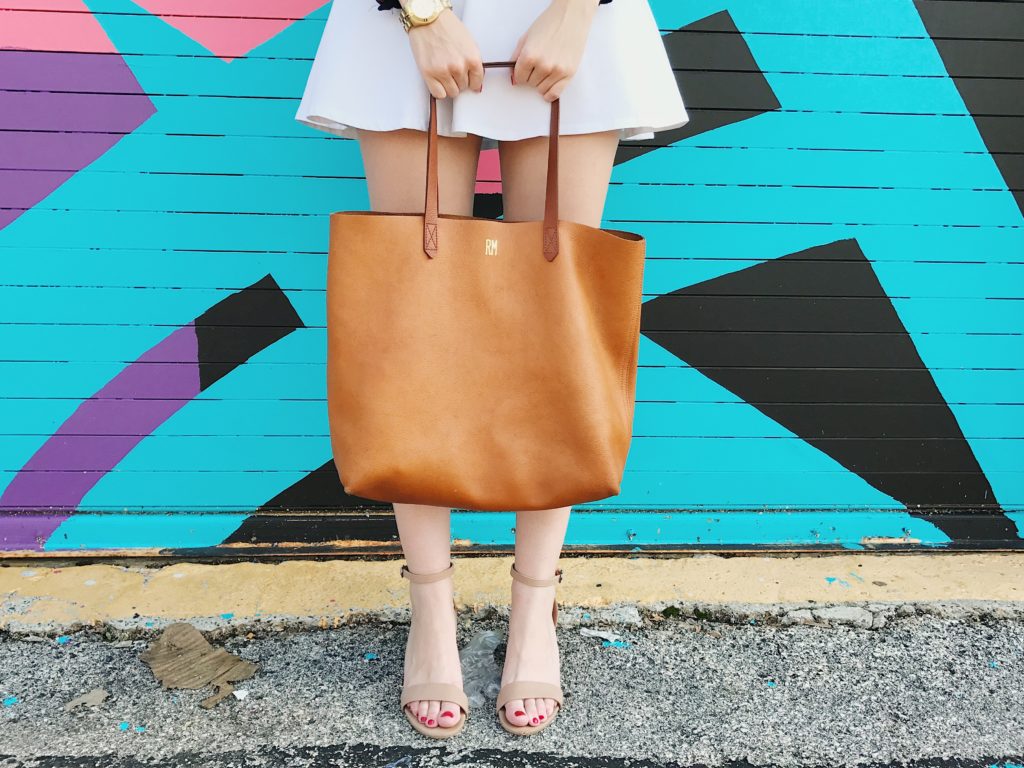 2—Stay away from your phone. I know it sounds like an impossible thing to do, but keeping your phone away from you keeps you focused and professional. While it's tempting to post a new picture on Instagram of your decorated cubicle, or a picture of your glamorous professional outfit, you should make sure that you spend your first day completely engaged in your new internship!
3—Bring the necessities. Don't pack away those school supplies too fast because you're going to need notebooks, planners, and pens at your new internship. Plenty of interns sit in on client meetings and have super busy schedules with strict deadlines so having these office supplies will be helpful during the course of your internship. On your first day, make sure to carry a notepad with you so you can take notes on the different things you'll learn throughout the day to reflect on in the future if you need to.
4—Ask questions. As an intern, you're going to be encouraged to work independently from your coworkers. This means you'll have to know the ins and outs of the place you're interning for, so if you don't know something it's better to ask ahead of time! If you remember some things you didn't learn about during the interview process, write them down after the interview and get ready to ask your mentor a question about it on your first day.
5—Get there early. It is super unprofessional to be late, even if it's just by five minutes. Plus there is always the chance that you will hit traffic on the way there, so make sure you leave early enough to get to your first day 15 minutes early!
Do you have any ideas on how to nail your first day as an intern? Let me know in the comments below!