Summer break is finally here, and for me, that means more time for road trips. There is nothing I love more than grabbing a few friends and driving to a new destination. However, you know what they say: sometimes it's about the journey, not the destination. Whether it's a few towns away or hours worth of driving, here are some items that I can't live without on my journey.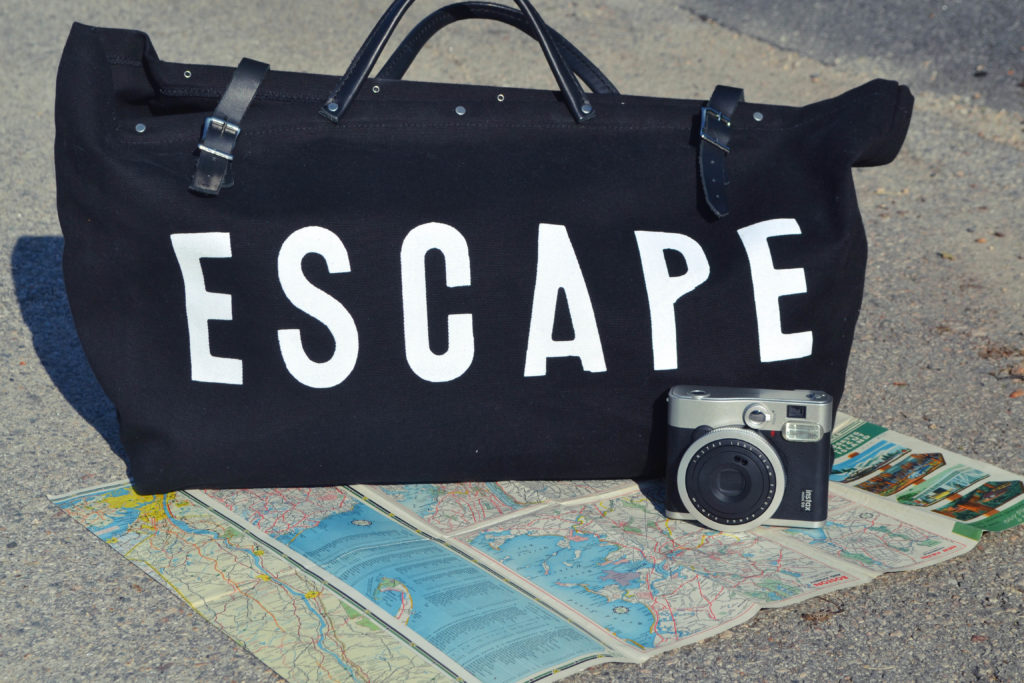 1—A weekender bag. Weekender bags are perfect for throwing in all my weekend essentials. There's usually no need for a real suitcase for a road trip, but I still want something to fit all my outfits and shoe changes in.
2—Good tunes. A great playlist is a must-have. Lately, I've had the new Harry Styles album on repeat, but there is also nothing better than curating a specific playlist for your trip. Ask all your friends to throw in their favorite songs, and jam out together while you hit the open road.
3—A pen and notebook. I rarely ever leave home without a pen and notebook. Seeing new sites always leads to inspiration. I need a place to collect all my thoughts and memories while on the road. Whether it's the name of a street I want to jot down or a poem that I just need to get out, a purse sized notebook and a click pen are must-haves.
4—Disposable camera. Though getting an Insta-worthy photo is always fun, something about the nostalgia factor of disposable cameras sucks me in. I love never knowing how the photos will turn out, and it gives me something to look forward to even after my road trip is over. Plus, having the physical prints always feels so much more authentic.
5—Snacks. No road trip is complete without lots of stops for fast food and coffee, and there are usually great little places to stumble upon while you're out on your adventure. But for the moments when the next Dunkin feels too far away to handle, I always make sure to pack a few car-friendly snacks. Some of my favorites are fruit snacks, granola bars, and Goldfish; these lunchbox classics have gotten me through many hours of hunger.
6—A comfy travel outfit. A comfy outfit for your long car ride is essential. Personally, I love layers for traveling. My favorite outfit consists of leggings and a slouchy V-neck with a bralette, because, let's be honest, there's no way I'm wearing a real bra for that many hours. Throwing on a cute flannel depending on the temperature is a great way to combine function and style. For feet, try some cute slip-ons that you can kick off during the ride, but throw on when you reach your destination.
What are your road trip essentials? Let me know in the comments below.