Although many of us Style Gurus have been on break from college for quite some time now, summer has just officially begun and it is now time to look forward to beach trips, turning up the AC, and being out in the sun. Recently though, my facialist told me about how damaging the sun can be to our skin, especially to our necks and décolletages, which show signs of aging first. She informed me that preventing signs of aging and sun damage can make a large difference in our skin when we age and that it is much easier to prevent wrinkles than it is to try and treat or reduce the appearance of them.
With that, I decided to try and put more of an effort into my beauty and skin regimen, using products that would help increase the amount of SPF I use and also give me the glowy, dewy look fit for days out in the sun.
Skin and Face Products
For the summer, using products such as tinted moisturizers make for a light, sheer to medium coverage alternative to foundation. With SPF, you get sun protection and coverage in one product. My favorite is the Nars tinted moisturizer. Face masks, creams, and facial sprays are also staples in my skincare routine, perfect for refreshing, cleansing, and moisturizing my face before and after I wear makeup. The Sephora Collection face masks are great and I use the Clinique Pep-Start Eye Cream for de-puffing around my eyes. As for the glow many of us wish to achieve, I choose Becca's highlighters in Champagne Pop and Moonstone, layering both to achieve a blinding highlight.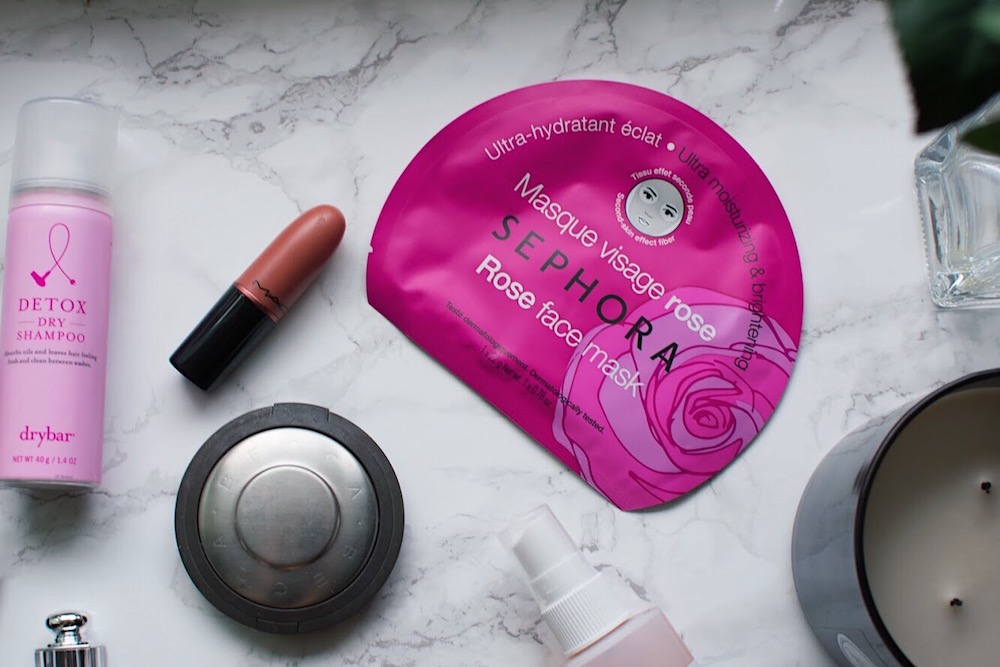 Lip Products
During the summertime, I like to keep my makeup more low-maintenance, so I choose my favorite lip combos and repeat wearing them from day to day. Lipgloss is one of my favorite types of lip products, giving sheer color and a glossy look to top off a lipstick color.
Eyes and Eyebrows
Trips to the pool, beach, or even waterpark means you'll most likely end up wet, which means having beauty products that can withstand water. Waterproof mascara is one of those products. It can survive all the splashes and dives you may take. Another is the Anastasia Dipbrow Pomade, which dries waterproof, is perfect for when you head off to the beach or pool and want your eyebrows to continue their fleekness when you decide to get out of the water.
Hair Products
I like to also keep my hair low-maintenance during the summer, so having a dry shampoo that can add some oomph to beachy waves or increase volume can make a huge difference in how my hair looks overall.
What are your must-have summer products? Let me know in the comments below!