Who knows what's going on with the weather these days? (Al Roker, I'm looking at you.) I'm having a hard time converting to a "spring" wardrobe when the weather is constantly changing. Around this time of the year, everyone is on the hunt for transitional pieces that will help them nail the outfit formula for any temperature. A blush, rosy pink is a color that I can fully get behind this season because you can tone it with your deepest winter pieces and your lightest spring accessories.
This spring, think a little outside of the box while picking out your outfits. Here are some of my favorite statement pieces that I've hand-selected to inspire you while arranging outfits.


(Photo via @leathernlace.x)


Dramatic Details- These ombre earrings will easily compliment all of the warm-tone colors you have in your wardrobe. Pair these with some cool sneakers for a more urban look.
Ben Franklin's Shades- Benjamin Franklin wore them first, but we're amping them up. Last year I saw all of the fashion girls wearing circular glasses to all of the music festivals, but according to my predictions, this will be the year of the oval framed sunnies. Trust me. These rosy spectacles give off major cool-girl vibes. The color will compliment the blush on your cheeks once you get some color on your face this spring!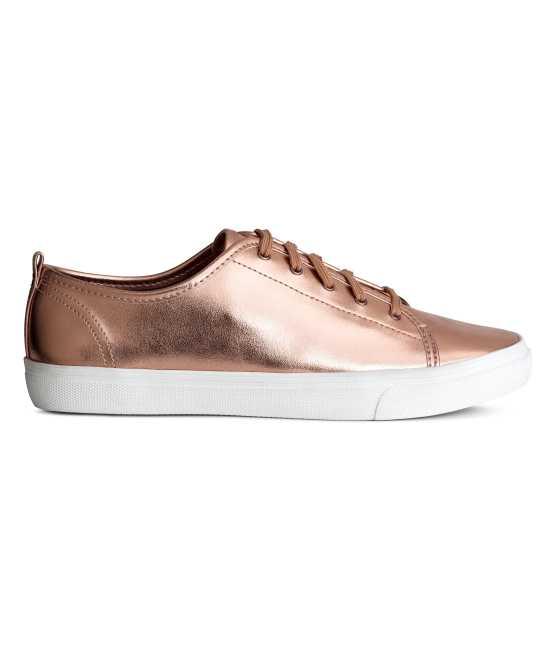 Rose Gold- Sneakers like these will add some more pizzazz to any colors your outfit consists of! Pair this shoe with a cute gold jacket and a black skirt!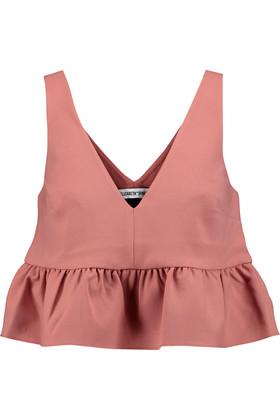 Party Goer- A cropped peplum top will be an essential this spring, whether it's with a cute cardigan or over a fitted top. A shirt like this is not only transitional for the weather, but is very functional for a coffee date or for a night out with friends.

(Photo via @mar.elekes)
Faux Fur- Even though it's march, a pink fur coat may be just what you need to get through the inconsistent weather. Pink is perfect for a fur coat because the calm color keeps you happy even though the weather forecast is irritating to keep up with.
Tie Blouse- A flowy blouse like this will be ideal for the days when the temperature unexpectedly gets super hot. Grab a shirt like this and a cool jean jacket and you have yourself a fool-proof spring look.
Travel Size- When you want to make your accessory choices more bold, go with a fuzzy clutch like this. This clutch works for spending the day around the city or even as a nice bag in your backpack for school.

Switching Up The Same Old- When you love your purse but want to find that one extra zing to your outfit, consider adding a guitar strap to your purse to keep it feeling new. This Rebecca Minkoff Embroidered Bag Strap is just the right color pink for this season, and it comes in so many different colors.

The Tiniest Tassels- This past Fashion Month has taught me that this season will be all about the fringe. One of my favorite looks was from Philosophy di Lorenzo Serafini because of the perfect fringe details. You can incorporate this into your outfit this spring in some more low-key ways, like with these Mango Earrings.

Changing The Game- We've seen black, long fishnets all over the place this winter, but to change up the Fishnet Game this spring, try some short, colored ones from ASOS. Wear them with some boyfriend jeans and black high-top Vans for a nice twist.

Details That Pop- Sometimes all your outfit needs is a bright purse that can make your outfit go from average to awesome. This season I'm drawing inspiration from Rebecca Minkoff's Spring/Summer Collection for how to wear that one perfect purse with spring florals- (groundbreaking). This Pink Saddlebag from ASOS really does the trick to make your outfit stand out.
What's your favorite rose color piece of fashion for spring? Show us on Instagram how your making this color bloom this season.