HBO's television series, Euphoria, makes Sundays even better! This teen drama has a lot of good bits to it, but, as a fashion lover, the characters' outfits are really what makes the show so special. And whose style is more showstopping than Maddy Perez's, played by Alexa Demie ? 
Throughout Euphoria's two seasons, Maddy has delivered iconic look after iconic look, from her I.AM.GIA purple  carnival outfit, to her Devon Lee Carlson for Marc Jacobs birthday dress (which was a gift from the designer herself). Each piece of clothing Maddy wears highlights her sexy and bold character. While there are too many memorable looks to count, here are some of Maddy's best outfits from the first two seasons of Euphoria.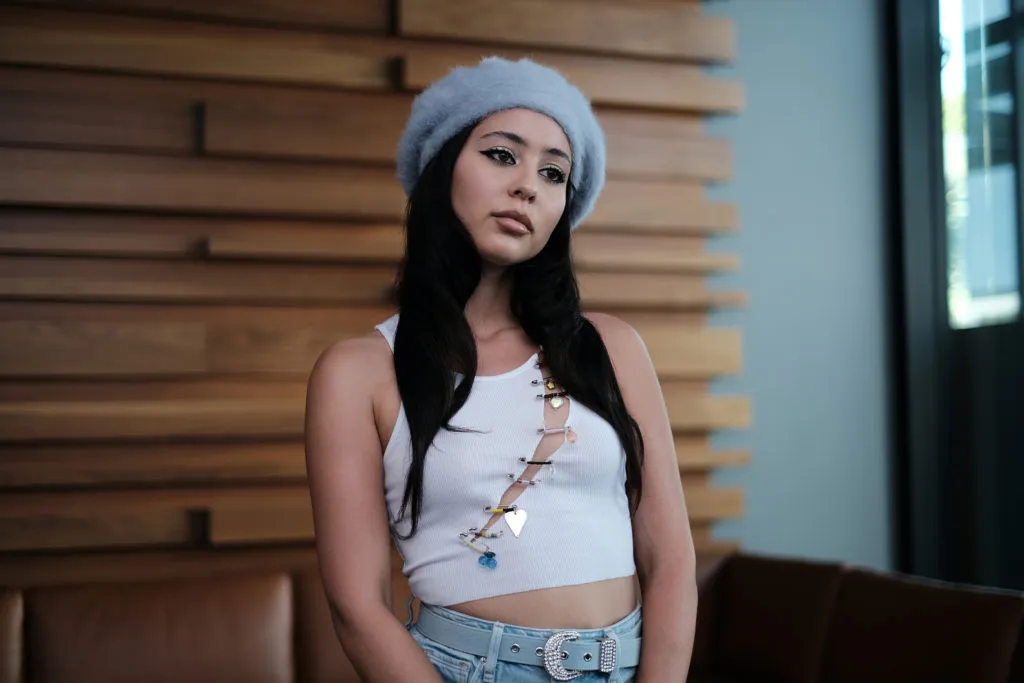 01. Safety Pin Top – Season 2, Episode 2
This saftey pin covered white tank ($12) is an absolute treasure. The addition of the charms separately was very creative — you can find similar charmed safety pin sets here ($59). On top of that, the accessories for this look are amazing! It's impossible to ignore the cuteness of the fuzzy beret hat ($27) and the baby blue belt ($3).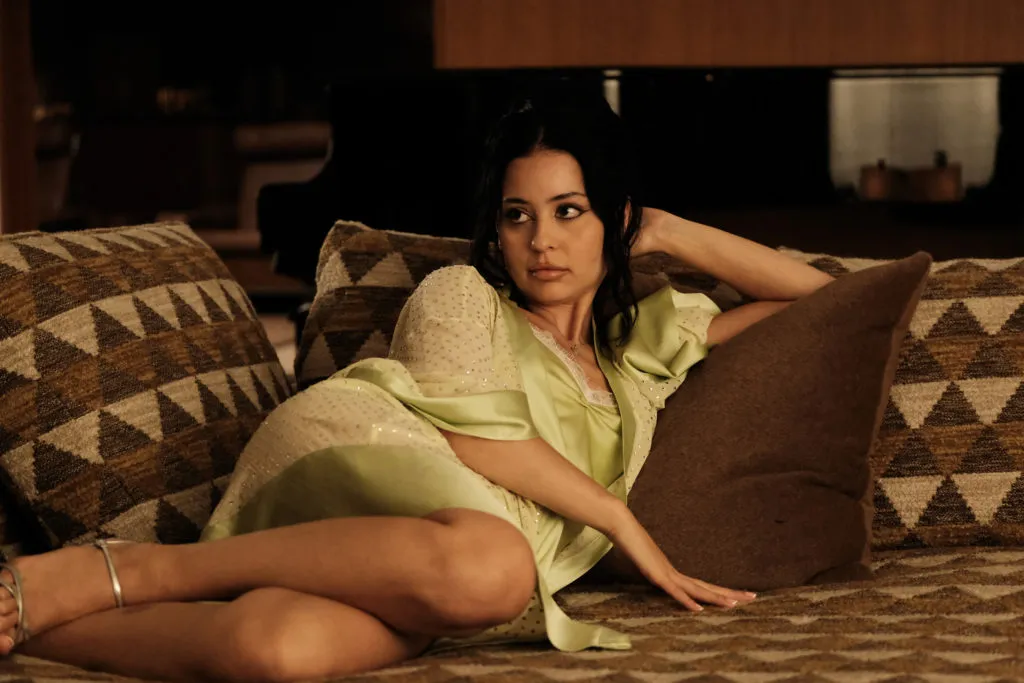 02. Slip Dress and Robe – Season 2, Episode 4
Cozy, elegant, and a hint of sparkle, that's what makes Maddy's Blumarine SS18 slip dress and robe outfit so chic. Thankfully, it's not too hard to find non-designer alternatives to this stunning slip dress ($17). The light green color goes so perfectly it's almost as if this shade was made for Maddy!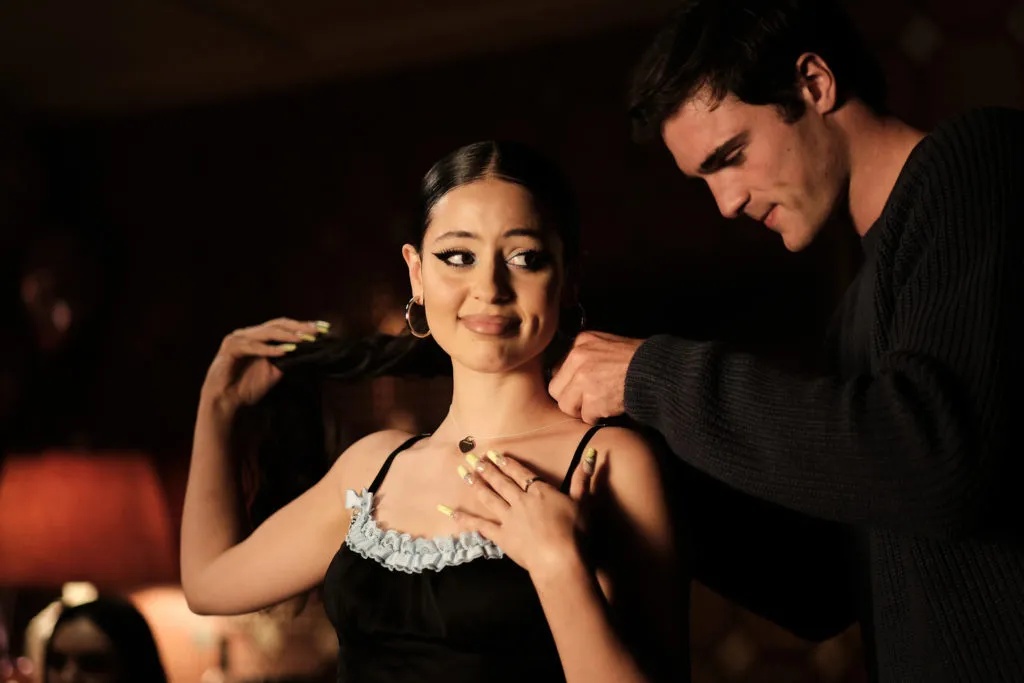 03. Birthday Outfit – Season 2, Episode 4
Maddy's 18th birthday outfit is such an uncharacteristically sweet and simple one. She wore a black slip dress with white lace details (just like this dupe for $42) that brought out her soft side. What makes this outfit even more remarkable is that this dress is a part of the Y2K collection launched by influencer, Devon Lee Carlson, in collaboration with Marc Jacobs. A sweet addition to it was the Tiffany Return to Tiffany™ Heart Tag Pendant ($250) gifted to Maddy by her ex lover Nate.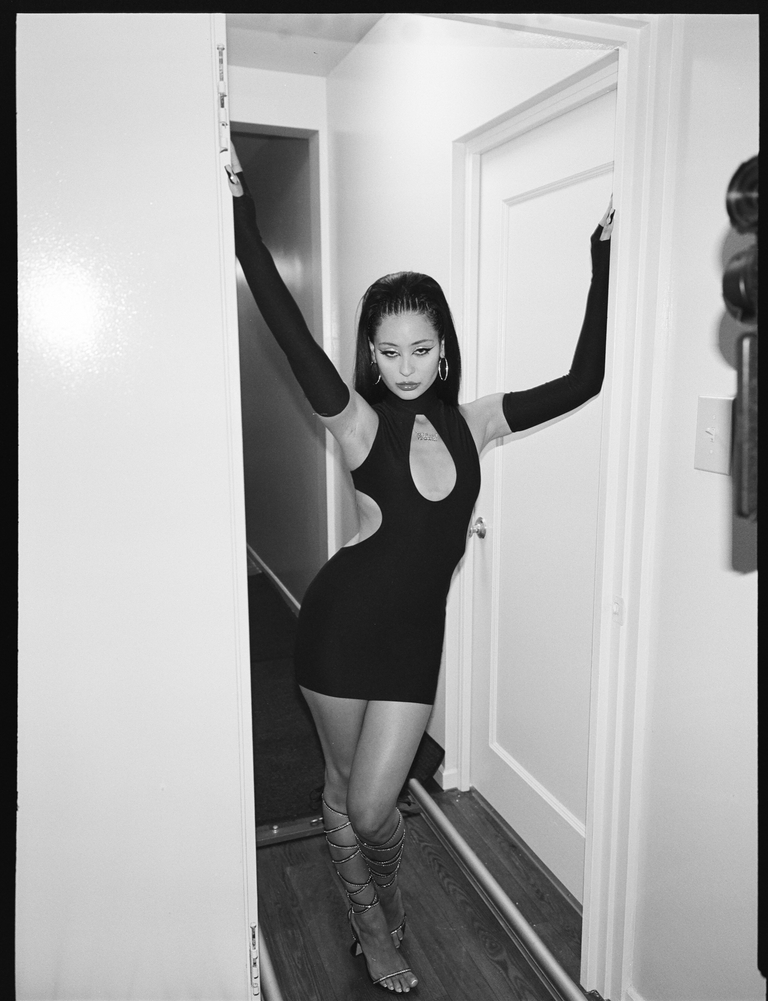 04. New Year's Eve – Season 2, Episode 1
Season 2 started with a bang; a New Year's party where Maddy looked bomb! She wore a black cutout dress like this one ($178) with lace up sandals ($110), the perfect welcome to a sexy new year. Even in all black, Maddy Perez served a look!
05. Versace Tube Top – Season 2, Episode 3
Do you remember the bathroom scene where all the girls were together and Maddy, the icon, was wearing a Versace knit tube top with flare leggings ($50)? How could anyone forget? She wore black head to toe and her Coperni Embossed Baguette Swipe Bag ($320) made for the perfect finishing touch.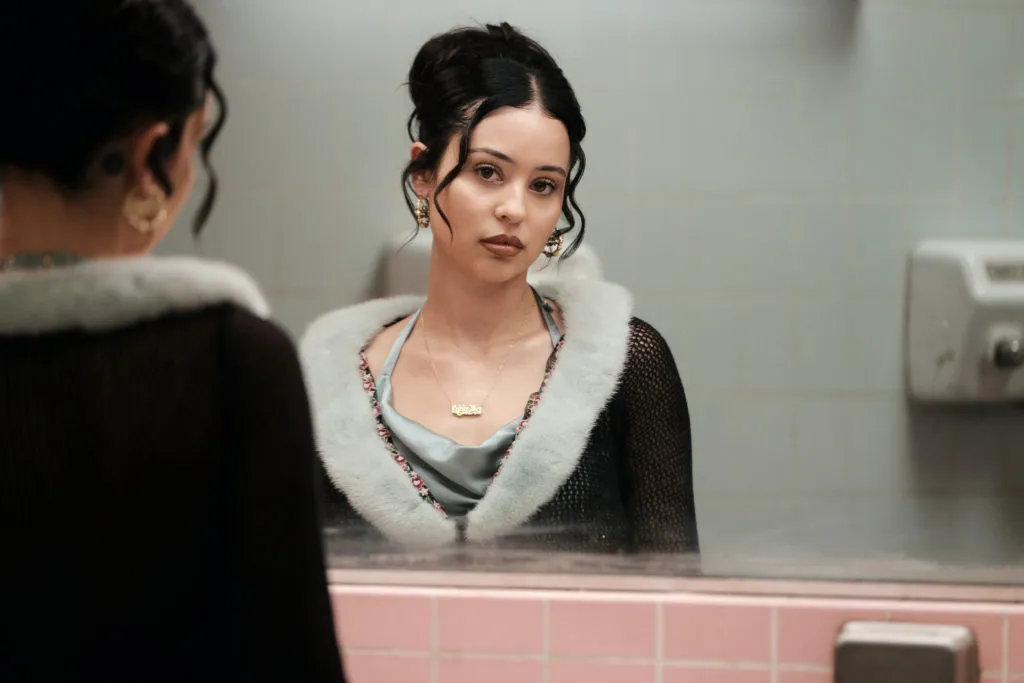 06. Faux Fur Collar Cardigan – Season 2, Episode 2
Mirror mirror on the wall, who's the prettiest of them all? It's Maddy in her faux fur collar cardigan from Blumarine and a Heart of Sun Swim Harlow silk top! The coat is made of a stretchy sheer fabric and the fur adds a dimension of luxury to it. Not to mention how finely the camisole blends in here. Steal Maddy's style with a fur-trimmed cardigan like this one ($46).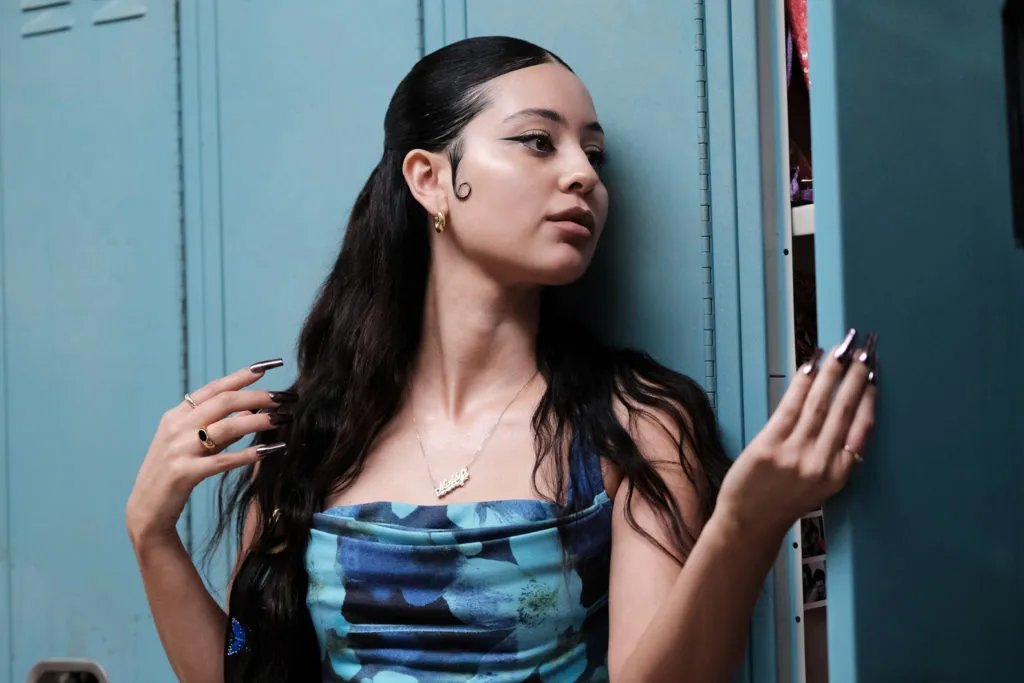 07. Floral Mini Dress – Season 2, Episode 3
Here we see Maddy in a Miaou Draped Floral Mini Dress ($195) which looks comfy and casual but the vibrant blue color still allows her to stand out. She styled this pretty dress with a stunning Dior saddle bag. Go Maddy Perez!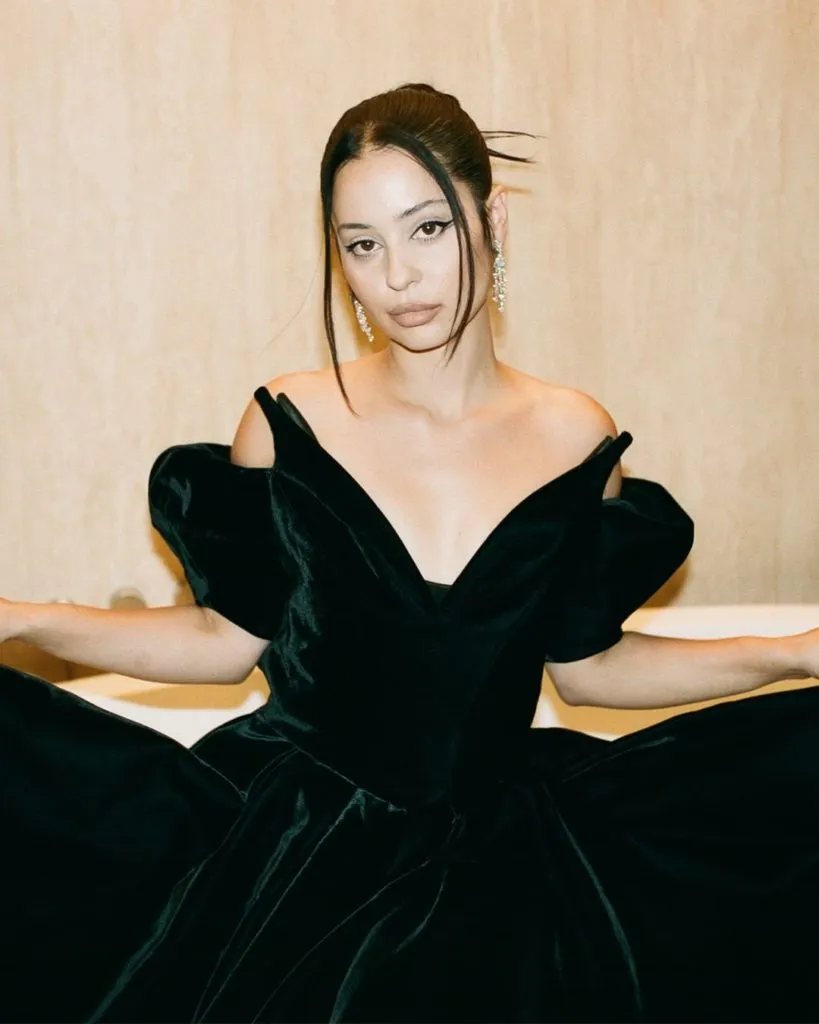 08. Collector's-Item Cocktail Dress – Season 2, Episode 2
During one of her closet adventures, Maddy fished out a vintage Thierry Mugler Black Space Age cocktail dress from the 1980s and carried it like a queen. This unique dress gives a look of royalty and solidifies Maddy's fashion icon status.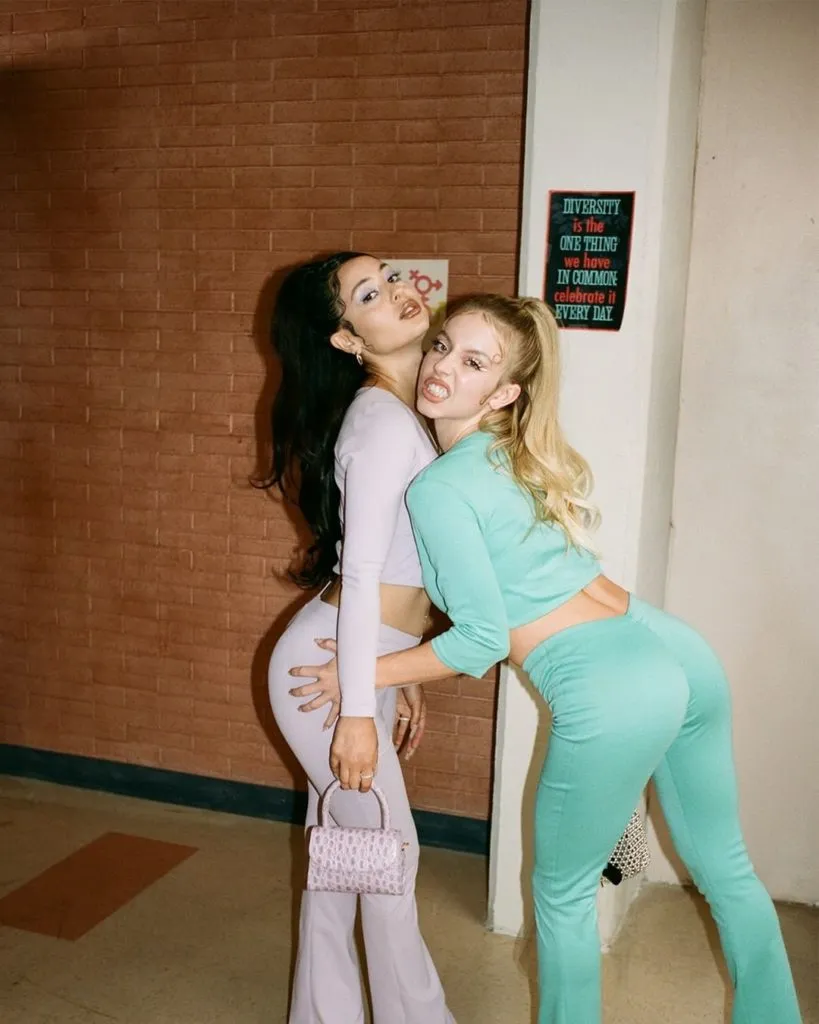 09. Lilac Two-Piece Set – Season 2, Episode 3
During Season 2, Episode 3 did you spot Cassie trying to copy Maddy's outfit and look? Maddy was wearing a custom-made two-piece set in the color lilac. It consisted of a full-sleeved cropped cardigan ($37) and a pair of flare pants ($51)! No wonder Cassie wanted to steal her style!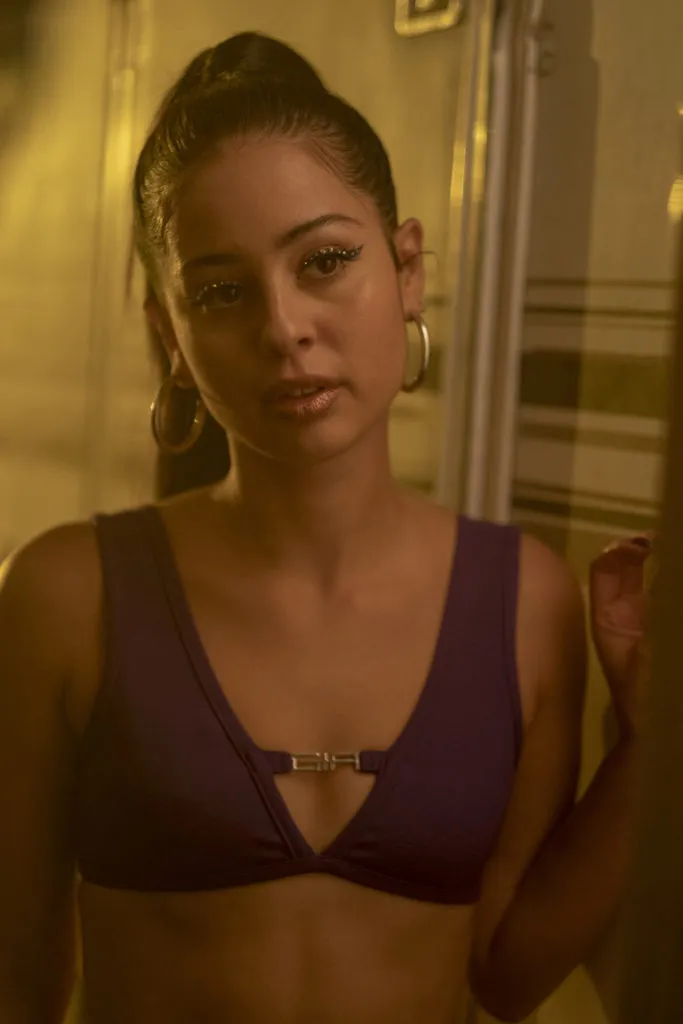 10. Carnival Outfit – Season 1, Episode 4
I'm sure you were thinking about this outfit, no? It's hands down Maddy's most memorable look and has been recreated time and time again. The top is a buckle front detail bra. But, the star of the show is definitely the pants and the strappy details around the hips. Good news, similar versions of this  I.AM.GIA Lucid top ($40) and pants ($75) are still available. Just be warned, this set sells out quick!
These are some of the many gorgeous looks that Maddy has served during the two seasons of Euphoria. With Season 3 now announced, we can only expect to see more of her in her magnificent outfits in the future.