Resident internet cool-girl Devon Lee Carlson has joined forces with American fashion icon Marc Jacobs to craft a Y2K-inspired capsule collection. And to say we're obsessed is an understatement.
That's right, the co-founder of Wildflower cases, Instagram-style icon, and fashion powerhouse has brought her style out of the Instagram grid and into our hands.
Dropped on August 3rd, this collection arrived just in time for Carlson's birthday, Leo season, and the final months of hot-girl summer. This collection features nostalgic graphics and illustrations, poppy colors, and fun silhouettes that are both modern and reminiscent of the early 2000s.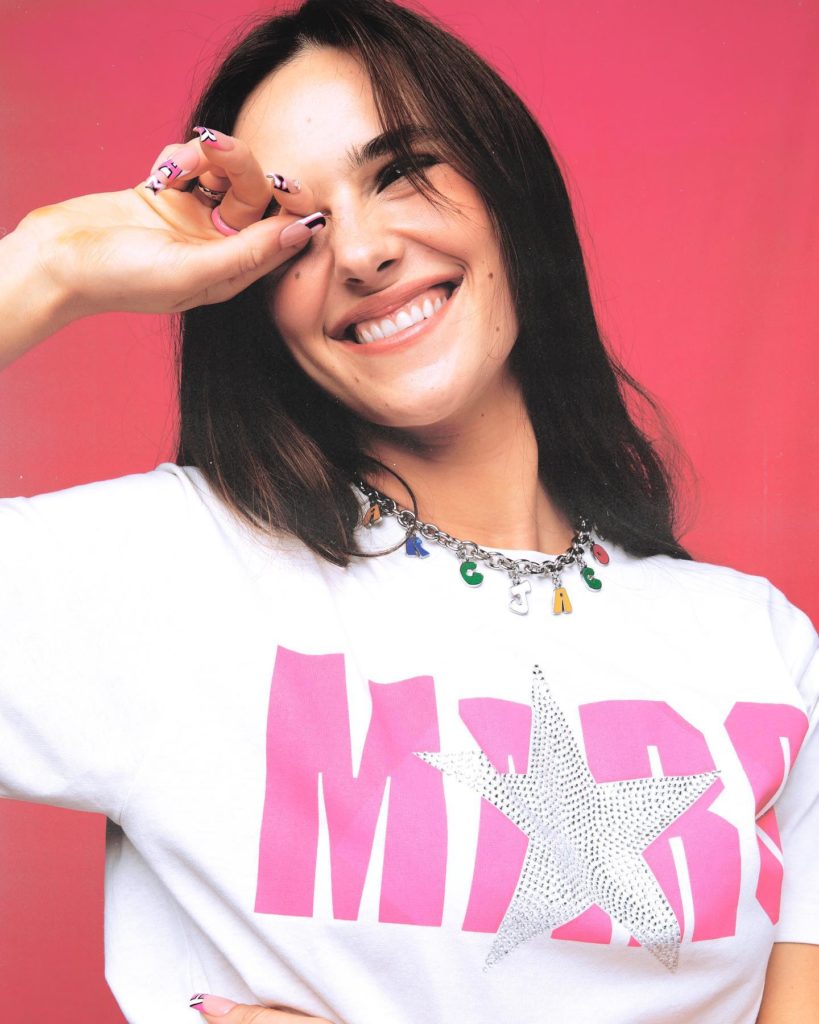 Looking at the pieces, it's almost as if Lisa Frank and pop-artist Andy Warhol were transported into the modern age. The capsule collection includes a variety of pieces that can be mixed and matched according to your own look: a glitzy, oversized tee, a pop-art inspired shrunken baby tee, Y2K-inspired short shorts (with writing across the booty, obvi), a chic, lace-trimmed slip dress, and a cropped-hoodie and sweatpants set. 
However, it's the accessories that are the true standout of this collection. Featuring two shoulder bags (one black and one pink), this collection boasts a fun, funky, and versatile look. However, nothing gets more versatile than the bags themselves — the chain straps can actually be removed and used as a chic choker necklace. 
Yup, we're totally buggin'.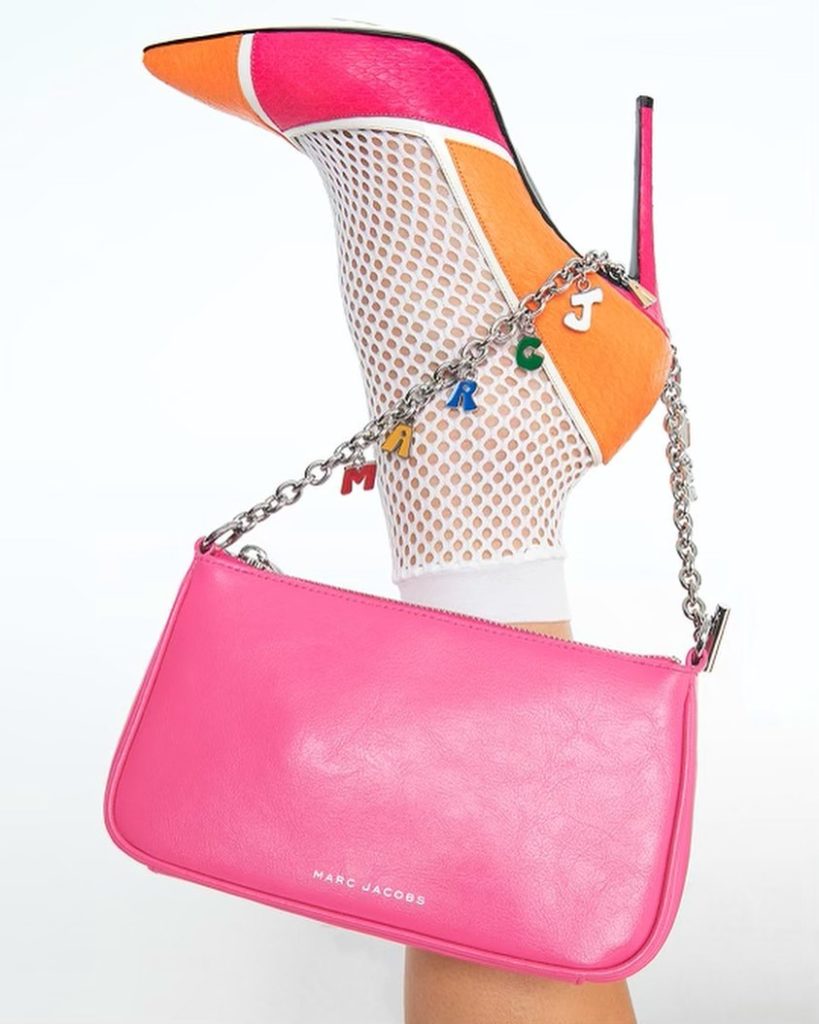 Internet-fashion junkies and College Fashionista community members alike have been absolutely geeked about Carlson's collaboration.
"I've always loved Devon's fun and apologetic personal style; she's such a vibrant person," says Selena Stanley, a College Fashionista community member. "I feel like she's made the girly, Y2K aesthetic her staple; Marc Jacobs was the perfect brand for this collab, since they're also known for their playful and colorful pieces. I'm obsessed!"
Sarah Gindy, a senior fashion-connoisseur at Chapman University, has always stanned Carlson's unique sense of style and praises her as being a trailblazer for the "early 2000s, hot-girl fashion."
"The collection is super fun, wearable, and at a decent price for designer wear… which is great for her younger audience," Gindy says. "I love how she dresses in what she thinks is fun, rather than what everyone else might be wearing. In that way, she creates trends herself!"
Shop the Devon Lee Carlson x Marc Jacobs collection here!
Featured photo via Marc Jacobs