By pursuing a creative career I have had to work harder than most of my peers in order to differentiate myself. While challenging, it has been so genuinely fun and worthwhile—mostly because I landed my ideal internship with the visual display team at Anthropologie! So here are three very basic tips for any Fashionista who is pursuing a creative career.
Get Involved
I can't stress this enough—clubs, internships, and extracurricular organizations are your best friend. I am part of an academic society, a student director of an art gallery in downtown Raleigh, as well as being the director of photography for an annual fashion show on campus! Colleges offer so many opportunities to explore outside of your major, meet like-minded people, and network with industry professionals. All of my experiences have given me the kind of professional skills that you can only get by putting yourself out there and getting involved!
Try New Things
College is one of the few times in your young adult years that you will have resources to step outside your comfort zone. If you have the opportunity to study abroad and take classes outside your major, do it. Want to learn a new technique? Ask a professor or skilled peer for a little private session! I am a fibers and fashion student, and when I took a shine to woodworking, the pros in the college's wood shop were more than happy to help me. I'm so glad I stepped outside of my comfort zone for that because being able to use power tools is a huge reason why I got my internship!
Be Well Rounded
In life, and with creative careers especially, you never want to be a one trick pony. If you are interested in technical fashion design, be sure you are familiar with couture techniques as well. If you are interested in digital photography, try your hand at film sometime! Be a creative student with a killer GPA, because as important as your portfolio is, understanding the ins and outs of written communication is essential as well.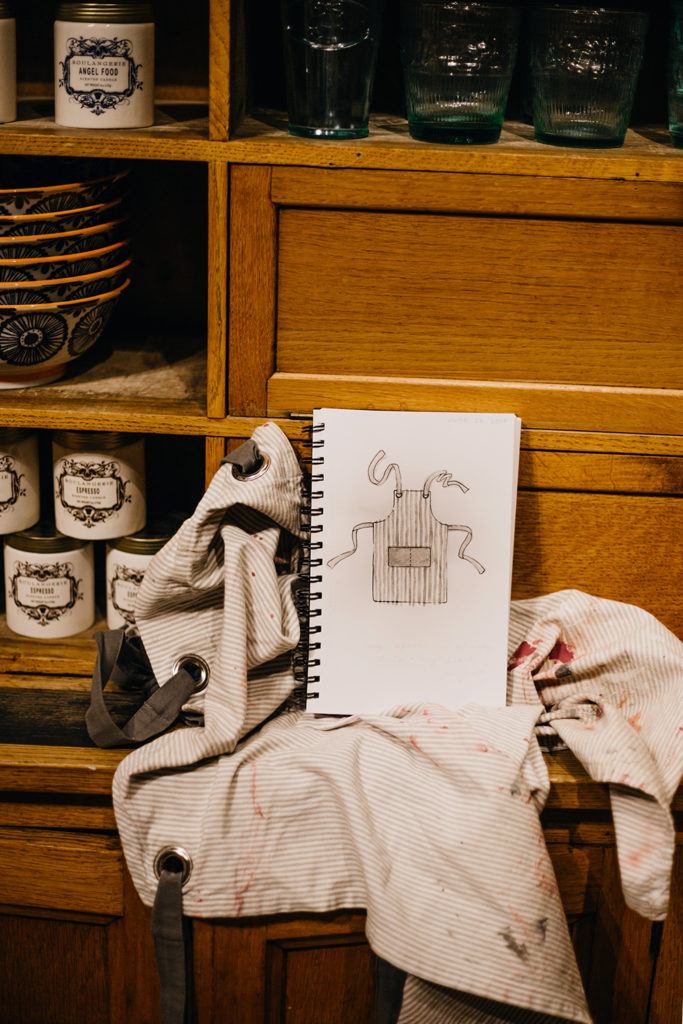 You may be confused as to why I have busted my buns to cover my carefully curated outfit with a paint-splattered apron and sketchbook in hand day after day, but I couldn't be happier. I have loved Anthropologie since I was following my mom around the store as a child. In the past few years, it became very clear to me that I wanted to bring my creative energy and skills to the fashion industry, and what better way to do that than to build the displays and curate the environment of one of the most enchanting retail spaces in the industry? I work hard in school and creative endeavors, put myself out there, and build connections with people to afford myself opportunities with my dream company—and you can too!
Are you a Fashionista doing something rad with your summer? Show us on social media and be sure to tag @CFashionista!