Creating a trendy look does not have to be a difficult task. Effortless is in style. So why not keep it easy and breezy? It is time to introduce summertime chic to simplicity. With a few simple items paired together, a fashionable outfit can be created in just minutes.
Graphic T-shirts are one of my go-to items that work for any season. They are very easy to dress up or dress down, and they allow your personality to shine through your outfit. This black and white graphic T-shirt includes lyrics to one of my favorite songs by the artist Lauryn Hill. Although minimalist in design, this T-shirt is perfect to pair with another item that includes just a little more detail.
This summer, denim miniskirts have had the spotlight. They come in an assortment of styles, but I chose to pair this T-shirt with a light-wash distressed denim skirt with oversize rips. The rips give the skirt somewhat of a dramatic look, which perfectly balances out the simplicity of the graphic T-shirt.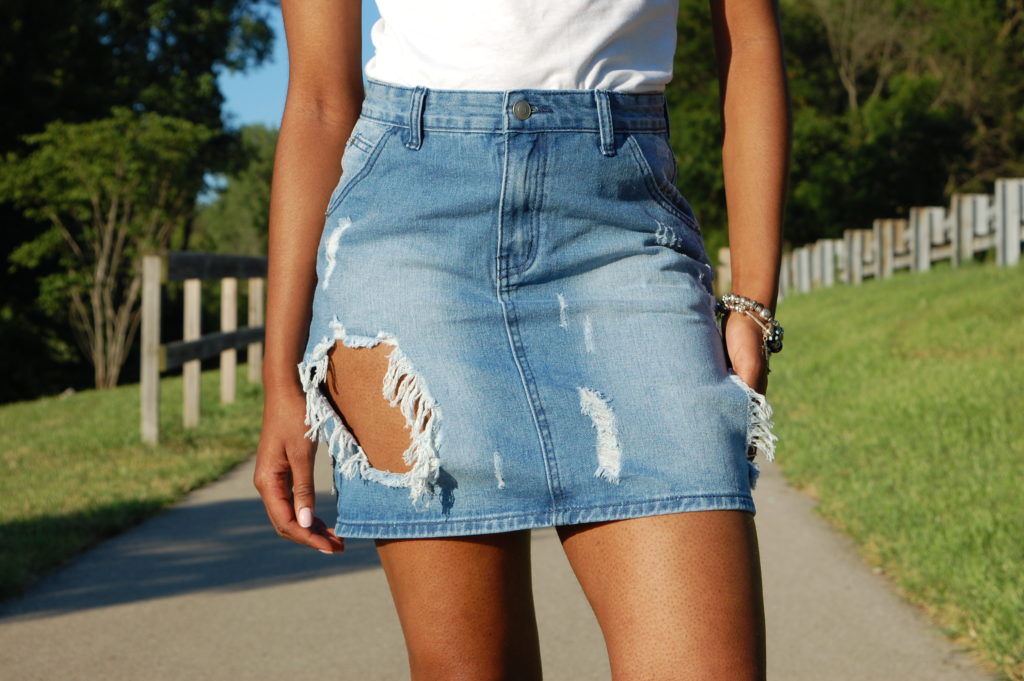 Inspiration can play a huge role in an outfit choice. On this day, I felt '70s vibes. To add a little spice, I paired some black two-strap platforms and silver circular sunglasses with my look. I kept the jewelry to a minimum by including small silver and black charm bracelets and a skinny silver choker.
Collectively, each item in this look includes minor details that make them unique. If you are looking for something simple and chic, this is the way to go. Whether it's summer, winter, fall, or spring, you can never go wrong with a graphic T-shirt and distressed jeans.
How do you keep it simple and stylish? Let us know in the comments below!