We all saw it. It was almost impossible to miss the life-sized rocket ship blasting off at Chanel's fall 17 show. The collection infused classic '60s trends with the excitement and thrill of the Space Race that played a huge cultural role in that era. While Karl Lagerfeld's spaceship idea was certainly new, the idea of incorporating all things galactic into fashion was anything but.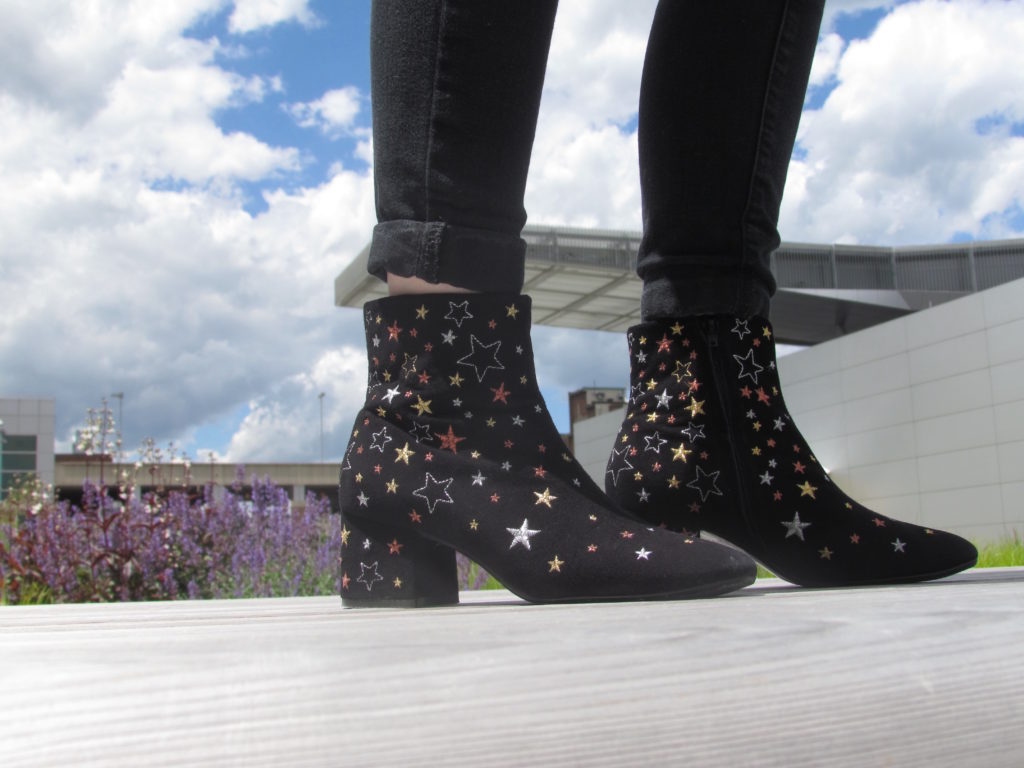 A reemerging interest in space has taken over popular culture in last few years. Science fiction space films have been making a big comeback, with massively successful blockbusters like Gravity, Interstellar, and The Martian dominating the box office and winning countless awards. There have also been some incredible achievements and discoveries by NASA as well. New galaxies, life on Mars, dark matter—the list goes on and on.
It's clear that designers have also been swept up in the cosmic trend of fascination with space. Their interest is reflected in silver metallics, intricate embroidery, and sparkling embellishments. Space is an edgy, colorful concept that can be taken in so many different directions and has been seen in streetwear and high fashion.
One of the most recognized collections of recent years is Valentino pre-fall 2015. The collection features a whimsical depiction of different aspects of nature and closes with nine looks that spotlight constellations, planets, stars, etc. Like Chanel fall 17, a little bit of the '60s can also be found in this huge 98-piece collection. Knee-high go-go boots with constellations printed on them are paired with dresses made of the same print. Some stand-out pieces include a navy cape coat covered in geometric constellations and planets, a mini dress smothered in galaxy motifs, and of course a few classic Valentino gowns that feature thousands of intricately hand-stitched stars that would make the night sky envious.
It's easy to integrate a more subtle and affordable version of this trend into a wearable outfit. For example, this Fashionista paired her outrageous, out-of-this-world statement shades with a navy velvet top and a pair of booties embellished with Valentino-esque tiny embroidered stars to complete the look.
Are you already incorporating this trend into your summer wardrobe? Show us on social media! Be sure to tag @CFashionista!