College students know a thing or two about small spaces. Your dorm is your bedroom, living room, library and closet all in one. The reality is that even post-college, the whole "multipurpose living quarters" often continues.
Take Krysten Kauder's NYC pad, for example. The Founder and Designer of the jewelry line Ryan Porter lives and works out of the same space. While that makes the commute to and from work a breeze, it also requires creative thinking when it comes to organizing and design. Good thing Kauder's not lacking in the creativity department. (I mean, how brilliant are her bracelets?)
Kauder was kind enough to invite us to her apartment/office as she discussed her design aesthetic, unique organizing tips and more!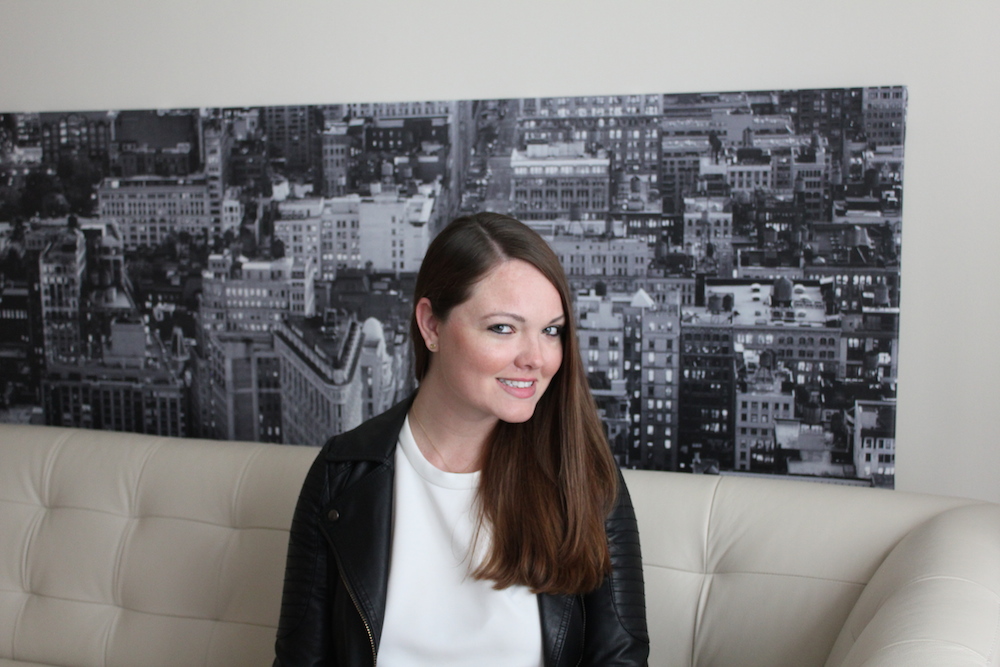 CollegeFashionista: Messages are an important component in your jewelry line, how does that relate to decorating your space?
Krysten Kauder: I have little touches of messages in my space like post-its with cute sayings. As a present to my boyfriend, I hand wrote and framed a note which read "10 Reasons Why I Love You." I believe these are a more grown-up version of quotes I had plastered on the wall in high school and college.
CF: The color scheme of your space is rather neutral while your jewelry pieces are definitely bolder statement makers. Was this intentional? Why or why not?
KK: I try to keep my jewelry understated which I believe transcends into my space. But my customers tend to choose statement messages and bright colors—luckily I have a little bit of something for everyone in my jewelry line!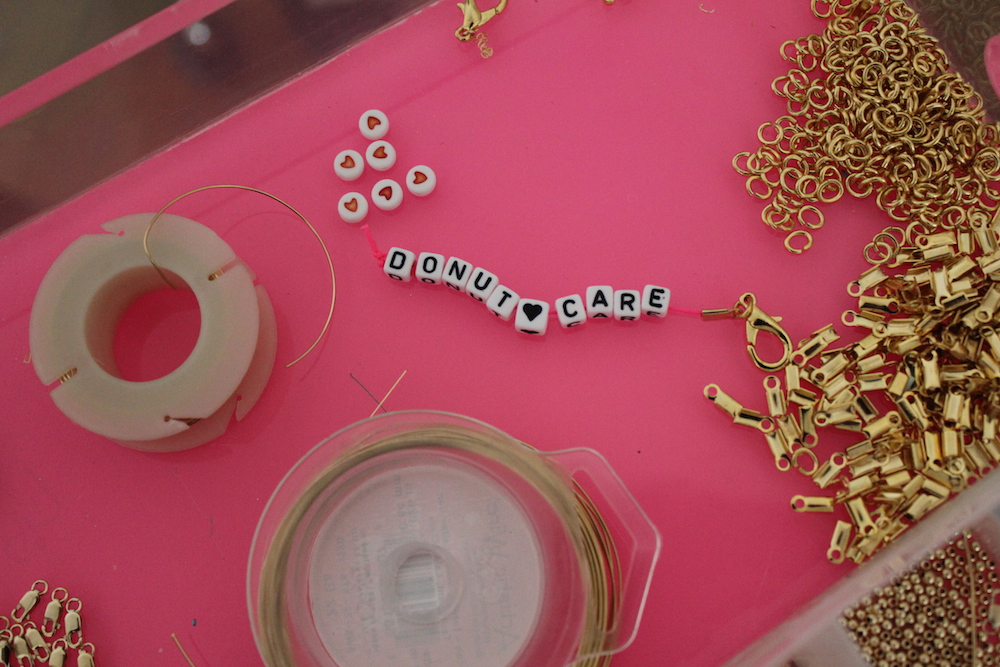 CF: You work and live out of the same space. How do you balance the two aspects in a cohesive way?
KK: It is pretty difficult balancing the two because essentially I am always "in my office." I am still learning to cut off my work time and relax when it's after 6 p.m. Having my office in my home space also forces me to be more organized, as I don't want business items out in the open if we have company over.
CF: How is your apartment style similar to your personal style?
KK: My style and apartment style are both minimalistic. I think less is more.
CF: What do you think is the most unique item that stands out in your apartment?
KK: The art my boyfriend made [stands out the most]. Since the front room is very black and white, the art really pops and it's one of a kind, which I love. I'm obsessed.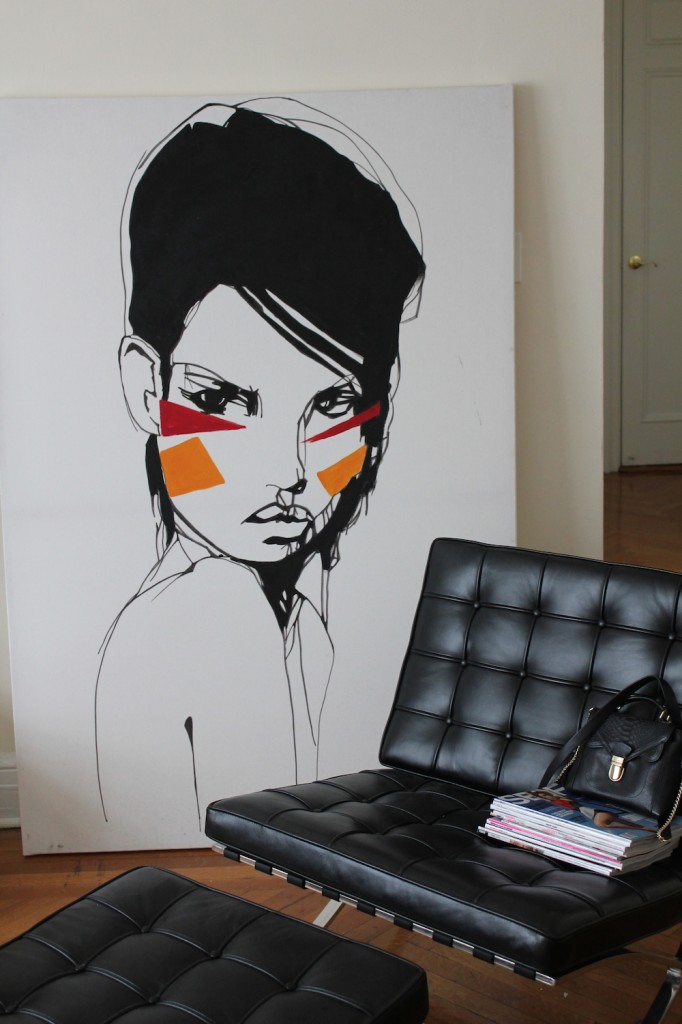 CF: What are some items in your apartment you can't live without?
KK: Well, not sure if this counts but our huge ceilings/space. It is hard to find in NYC and we are very lucky to find this space. Space is everything.
CF: You are the queen of maximizing space. What decorating advice would you give a college student who is moving into a tiny dorm or apartment for the first time?
KK: Throw out what you rarely use! Also, if you have a lot of things that you use but want to hide them instead of it looking cluttered, use something unordinary but cute as storage. For example, I keep shipping supplies in a Tiffany's box in my front room because I don't have room for it in my closet but I use it often. This way it isn't an eyesore.