Do you find yourself often concerned with repeating outfits? I do, and it's something that's concerned my dressing habits for almost my entire life. Wearing the same outfits and clothing items is definitely something no one should shy away from—versatile clothing items are key to a well-rounded wardrobe and show good shopping skills.
I have been thinking about capsule wardrobes in the past few weeks; having select minimal pieces to choose from to build a variety of different, neutral outfits. This always seemed daunting and limiting to me. I have always been a maximalist in how I decorate my spaces, organize my work and dress myself. I've always wanted to try working with fewer items of clothing, but I simply can't bring myself to switch my habits 180 degrees.
I know of many people who wear the same style of clothing every day, and decided to take a page from their book. This week, I decided to challenge myself to wear one clothing item for an entire week and create different outfits for five days in a row.
I chose a gray flannel shirt from Uniqlo that I picked up the past week. Collared shirts are a great wardrobe staple for anyone; the flannel material makes this particular piece great for layering in the cold weather. I'm all about functional clothing and I knew this would be a workable basic throughout the week.
Monday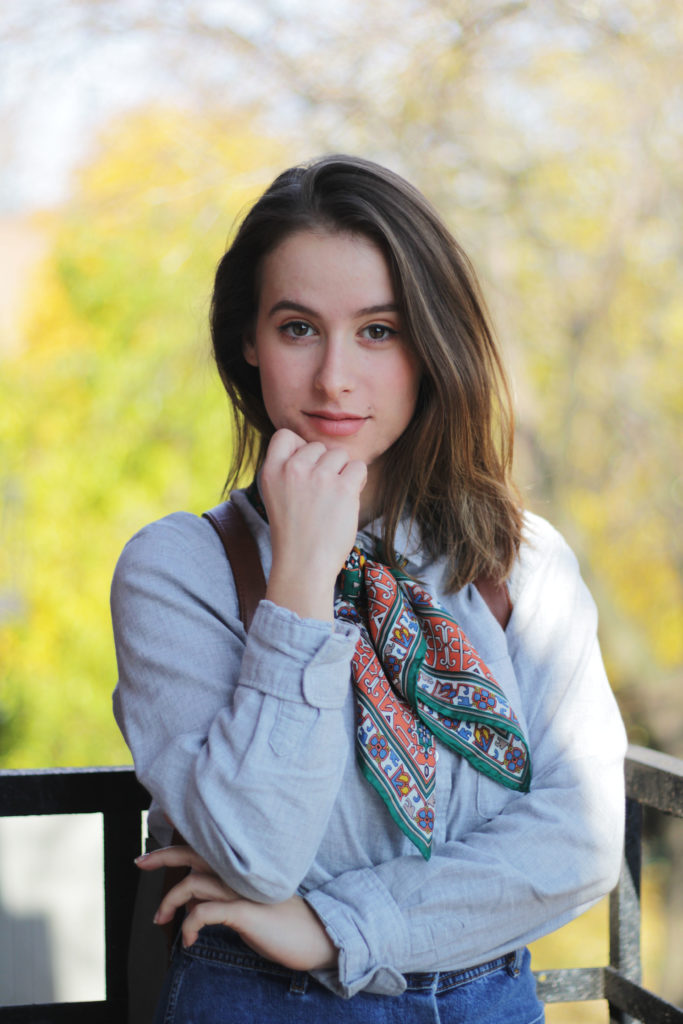 I have a long weekend, every weekend. I spend most of my Mondays at the library or at home studying; I decided for the sake of this challenge that I would get dressed and venture out of my house. Pairing my flannel with a thrifted silk bandana around the collar to play on the scarf and choker trend of the past few seasons. I may have peaked creative-wise today since I'm not entirely jaded by wearing the same thing every day.
Tuesday
Waking up and knowing I could throw on the same shirt meant way less time getting ready. Tuesday's are my busiest days altogether, so I paired my flannel with a silk slip top and black jeans for a quick outfit with small details. A black base works with anything you add on top and I found the flannel was enough for this seasonably warm day. I added rose gold accessories and a red-orange lip to switch up the palette.
Wednesday
I had to take a quick laundry day in between at this point—you can't wear the same shirt every day and expect everything to stay unwrinkled and pristine. One of the easiest ways to wear a collared shirt is under a sweater; I opted for this white cotton knit, but you can also layer a flannel under your favorite crew-neck sweatshirts for a more casual look.
Thursday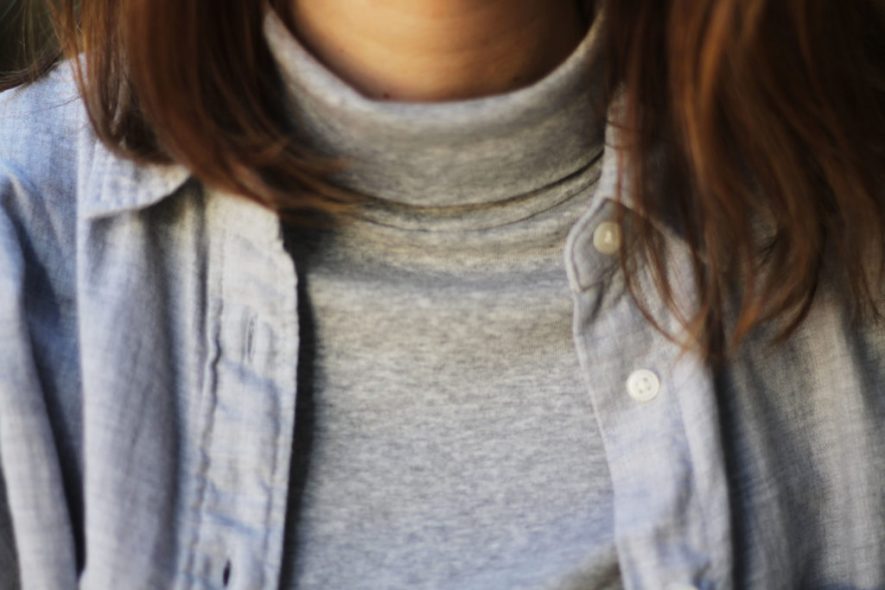 This day was definitely a two-in-one learning experience: wearing the same shirt for the fourth day in a row and conquering my fear of grey-on-grey. I wanted to keep my outfit  toned down since I was going to be running around quite a bit and thought I might as well pair my light, heather greys together. I bike around the city a lot, and sometimes you just want to be comfortable and warm. I wore it over a turtleneck, then paired it with blue jeans and sneakers for a more functional look.
Friday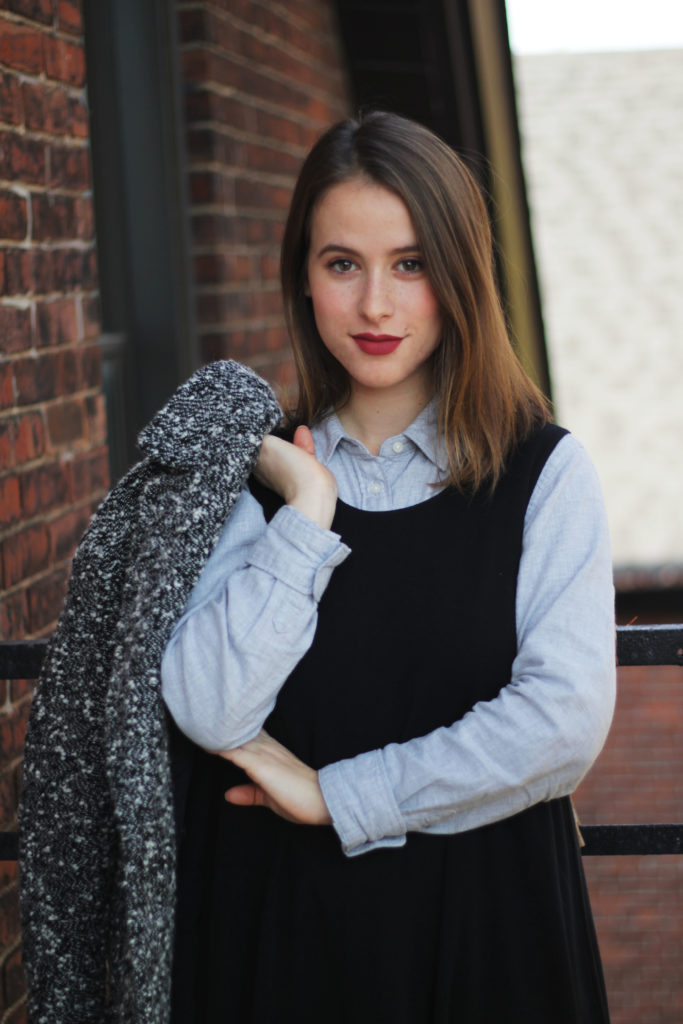 Finally. I threw on the flannel shirt in the morning under one of my favorite shift dresses and paired some chunky boots with thigh-high socks. It's Friday after all, I definitely need to stray away from my shirt-plus-denim look at least one day a week.
---
While it was definitely something different for my morning routine, wearing the same shirt for five days wasn't really… a challenge. I ended up getting the tiniest bit bored by mid-week, but I began thinking about getting dressed in a less stressful way. My deeply ingrained fear of someone calling me out didn't happen: no one pointed out that I was wearing the same thing and I even received compliments on certain days. As long as you can pull together a look, it doesn't matter if you wear the same thing repeatedly—and it shouldn't.
I don't think limiting my wardrobe would ever be something I would do voluntarily. Having a repertoire of good basics is great, but I don't think I could personally only wear them. I love how each piece I own represents my own taste and gives me different options on how to present myself each day. Varying my looks each day is a part of who I am and what I enjoy, but I know now that every single day doesn't need to be a new assortment of pieces in order to feel good. Minimalist or maximalist—who cares as long as you are comfy, happy and well-dressed?