This week I decided to do some investigative journalism (as I have been known to do). Instead of my normal morning makeup routine, I decided to tackle some of the beauty hacks we all read about/see on Pinterest/spend hours in YouTube black holes watching. Hacks have become popular over the past couple years. However, the big question remains—do they actually work?
Well let's find out…
1. Crazy Contour
The first hack is crazy contouring. I love to contour, but after trying this hack, it felt very unnecessarily. A slight contour is easily attainable. I spent ten minutes shading my face to get a very similar look. Instead, my face felt caked on and very oily.
2. The Five Second Curls
I've gotten curling hair down to a science. It usually takes me five minutes, but I figured if I could cut even more time, why not try it? However, it did not work for me. Instead, of curls I had some wave and volume.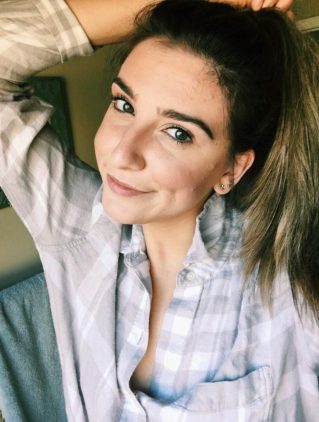 3. Spoon Eyeliner
I've wanted to try this hack for a while. I love eyeliner but it's something you must master. Even when you do, you'll still have bad mornings trying to do it and end up with black smudges on your face. Good news, spoon eyeliner works, but it's something you have to practice. I, unfortunately, made my wing too large.
4. From Braids to Waves
After this experiment I've come to the conclusion hair hacks just don't work. I don't know whether it's my hair type or the length but this barely created waves in my hair. They look more like kinks. I'd love to see long-haired ladies try this hack.
5. The Smokey Eye
My favorite hack. I was skeptical at first. I love makeup, but eye shadow is not my thing. I usually keep it basic and go for a crème eyeshadow all over my lid. This brown smokey eye is quick and easy.
I can honestly say hacks are, as the name suggests, hacks. They didn't live up to the hype I had dreamed they would. After a week of trying them out, I'm excited to get back to my normally makeup routine. (But then again, I'm sure you'll see me sporting a brown smokey eye soon…)