2023 is in full swing and January is already coming to a close, but ICYMI: Pantone's official color of 2023 is Viva Magenta. This bright hue isn't necessarily Barbiecore pink, but rather, more reminiscent of a raspberry shade. With the new year officially here, this is the perfect time to experiment with new styles — and new colors! In the spirit of 2023, here are 9 ways to incorporate viva magenta into your wardrobe and beauty regimen.
Bailey Mixed Post Earrings Magenta
These beautiful viva magenta colored cluster stud earrings can elevate any look. This is a great way to subtly incorporate the color of the year into your everyday style. $40.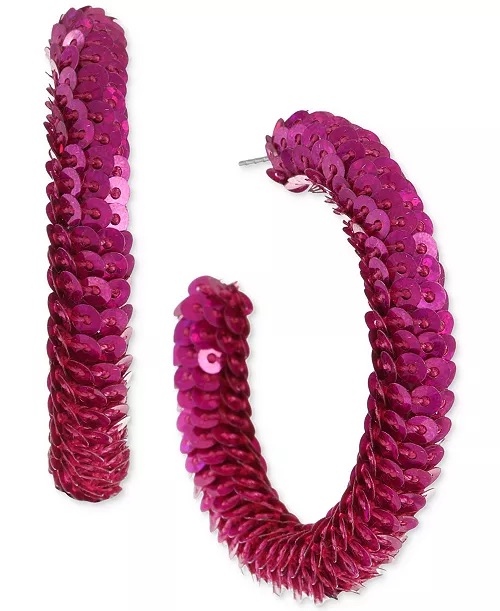 Color Sequin C-Hoop Earrings
These I.N.C sequined hoop earrings will surely make a statement! Sequins can, of course, steal the spotlight, but they can also  be dressed down with jeans and a simple tee. $25.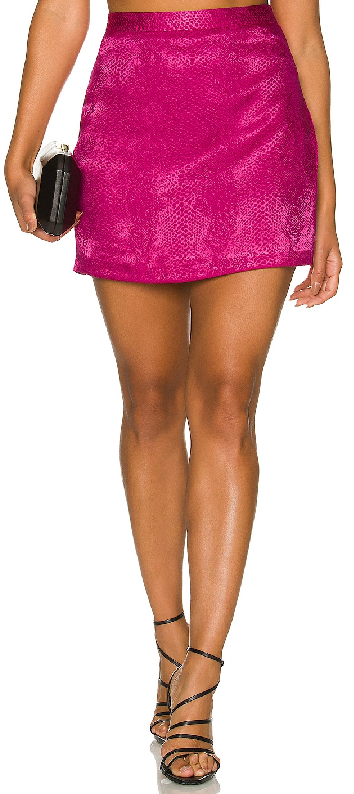 Terra Mini Skirt
The Terra Mini Skirt from REVOLVE fits Pantone's viva magenta hue perfectly. Its subtle snakeskin texture is sure to steal the show at any event. Plus, it has pockets. Who can say no to a skirt with pockets? $158.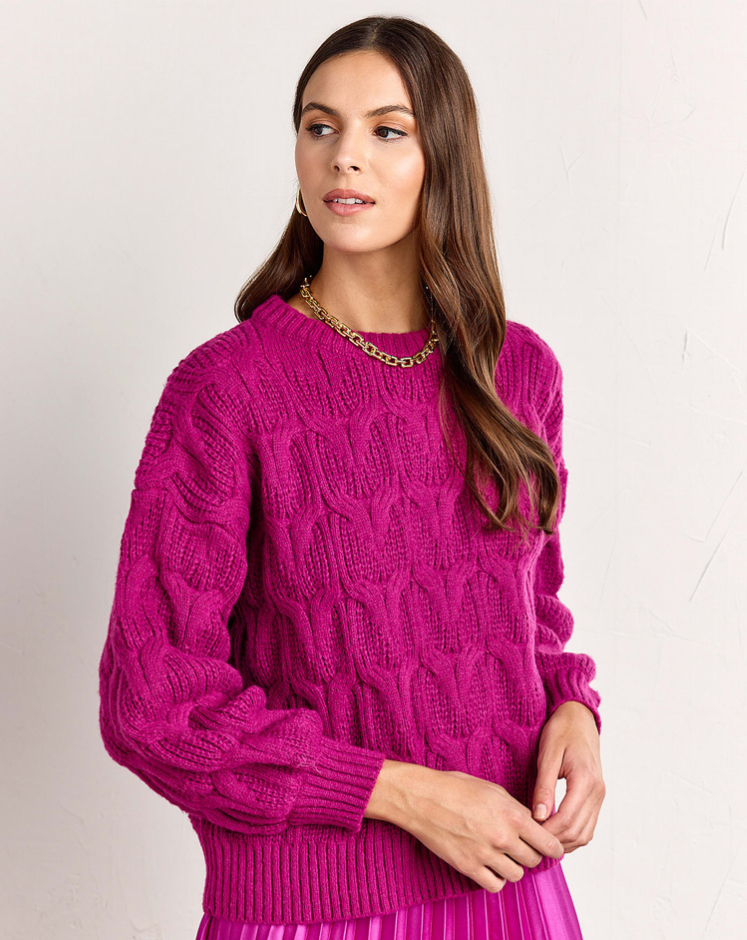 Textured Long-Sleeve Knit Sweater
The Textured Long Sleeve Knitted Sweater from NY and Company looks as comfortable as it does fashionable. This is the perfect piece to style all winter long as it can work with just about any bottom. It's sweater season! $29.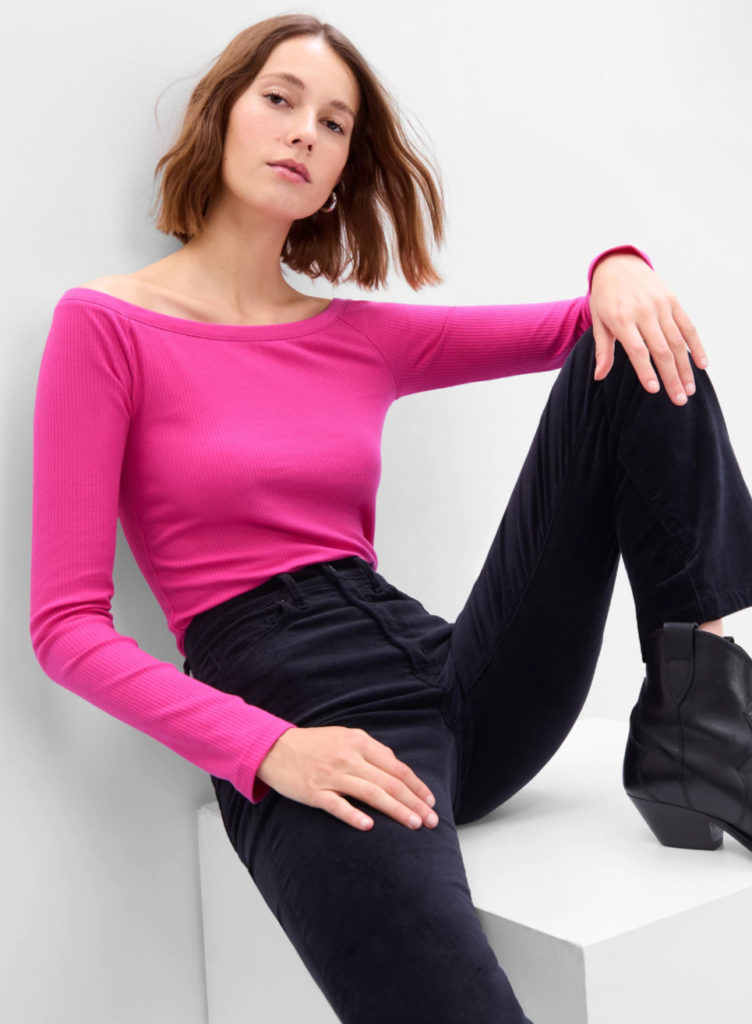 Off The Shoulder Ribbed Body Suit
Gap's Off The Shoulder Ribbed Body Suit is available in Regular, Tall and Petite sizes. This piece adds a nice splash of color to a classic, favorite silhouette. $45.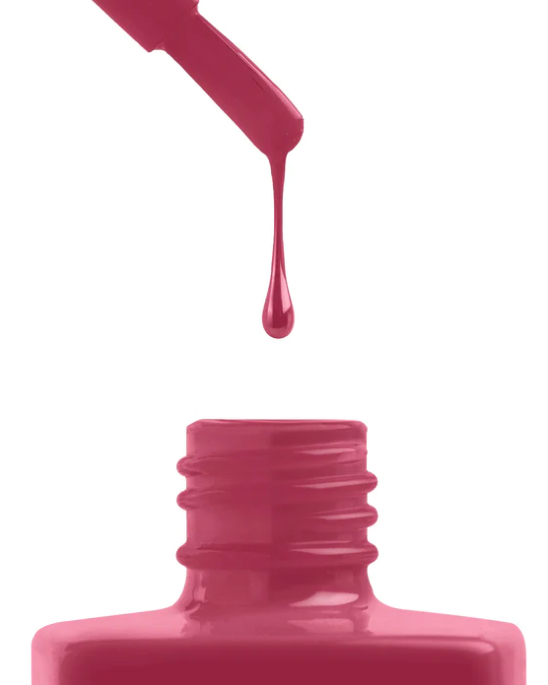 Aprés Nail Polish
Gel brand, Aprés, carries this bold and beautiful shade called What The Fig. If at-home mani's are part of your New Year's resolution, this viva magenta shade is calling your name. $15.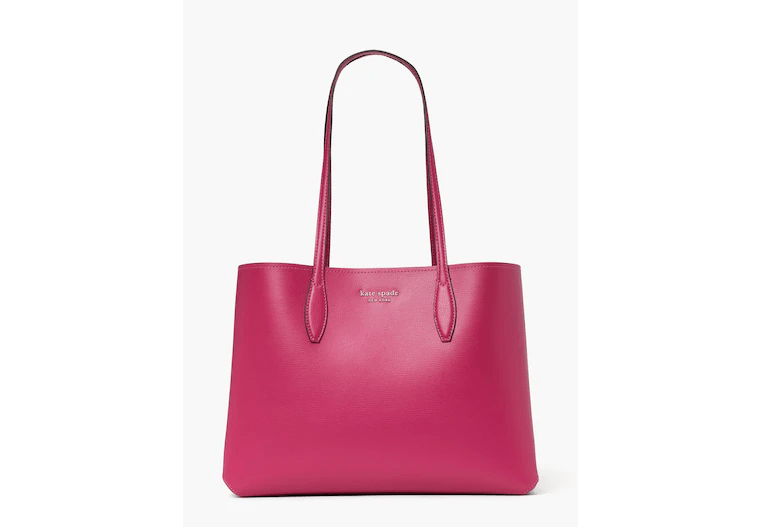 All Day Assorted Candies Pop Large Tote
If you're treating yourself to a new purse this season, you might as well make it the color of the year! The Kate Spade All Day Assorted Candies Pop Large Tote is a gorgeous, large tote which comes with a detachable wristlet, and can fit a 13in. laptop perfectly. Whether for class, work, your internship, or your next trip, you won't regret picking this piece up. $258.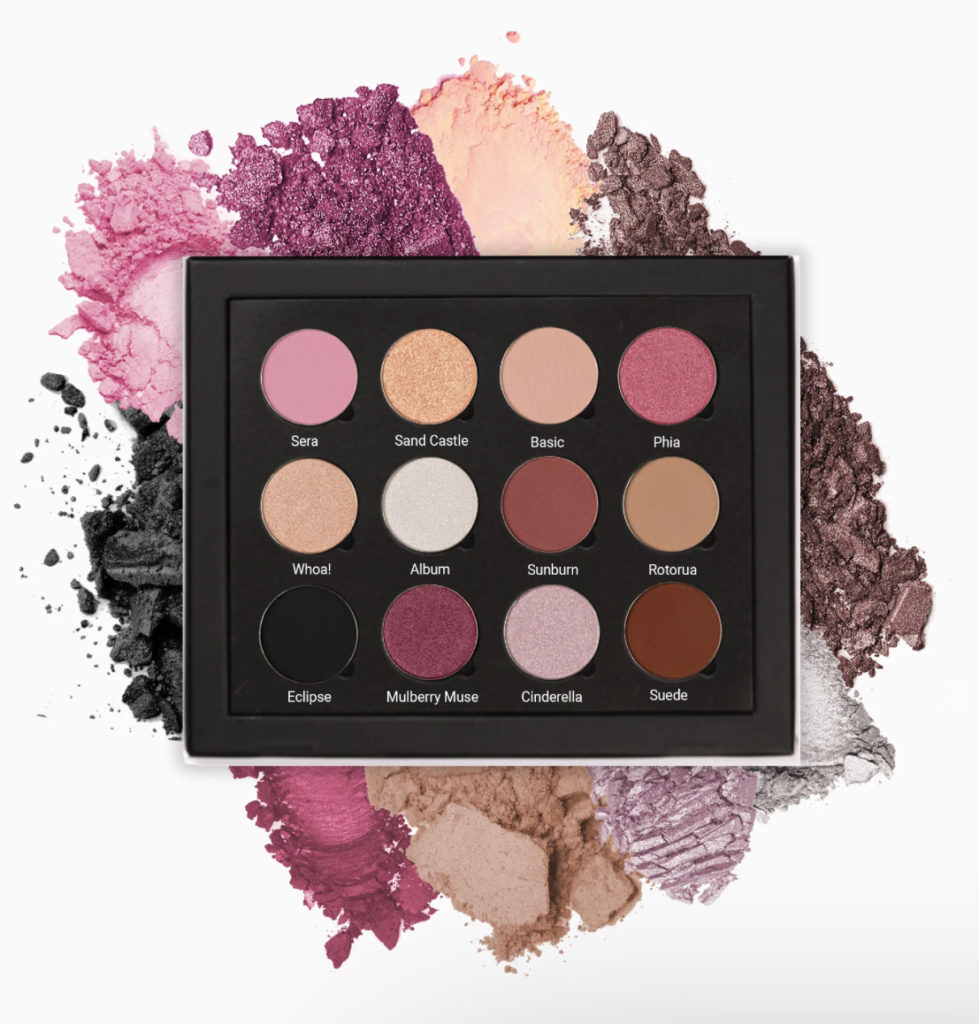 Unhidden Beauty Pink Marble 12 Eye Palette
The Unhidden Beauty eyeshadow palette, Pink Marble has every pink hue you could need this year. And, Mulberry Muse is a perfect match for Pantone's Viva Magenta! The palette comes equipped with 11 other shadows, making it easy to create unique eyeshadow looks daily. $42.
JOAH Beauty Power Move Lipstick
JOAH Beauty's Power Move lipstick shade is, as its name suggests, a power move. This Magenta lipstick will transform any beauty look and its price is unbeatable! $6.
Featured Image via Gap, NY&C. Design by Her Campus Media/Nechama Lock of Unsplash.