With every season, comes new trends, with all the fashion gurus ready to indulge — including you. This summer has already displayed a variety of new looks. Although you might be ready to revamp your wardrobe, your closet might not be; updating to new styles encourages the urge to buy more fast fashion. Your favorite stores — Zara, Princess Polly, Urban Outfitters — love to spit out whatever is showing up on your Pinterest scroll. While everyone loves to upgrade their closet for the newest style season, it's important to be mindful of the landfills that these trends will someday be made into.
Instead of falling into the fast-fashion trap, be more inclined to purchase from second-hand stores. With some digging, The RealReal — an online (and in store) luxury resale spot — offers second hand clothing, accessories, and shoes that will match all the new summer 2022 trends. Do you want to curate an outfit that resembles a summer in the Hamptons? In Europe? Or maybe you just want to look like you have your life together? With help from The RealReal, you can nail any look.
Coastal Grandmother
This viral, coastal aesthetic has been taken right out of a Grandma's closet, who of course, spends the summer in the Hamptons, sporting a floppy straw hat, loose button-up, and a wine glass in hand. Despite the name, you don't need to qualify as a senior citizen to wear this look, nor do you have to spend the price of a summer's vacation to Nantucket or Martha's Vineyard to buy it.
Undoubtedly, the queen of the coastal grandmother throne reigns Matilda Djerf; a quick browse through her Instagram will be a perfect guide to nail this style. Button-ups that match the east-coast waves, casual, tan sandals, straw hats, and white linen is all you need. Key word – casual. A Big thanks to all the grandma's who inspired this new, favorite, look.
St. John Striped V-Neck Sweater
Available in Large. $72
Comme Des Garçons Homme Plus Striped Long Sleeve Dress Shirt
Available in Medium. $72
Denim x Alexander Wang Mini Shorts
Available in Medium. $64
Helen Kaminski Raffia Sun Hat
$76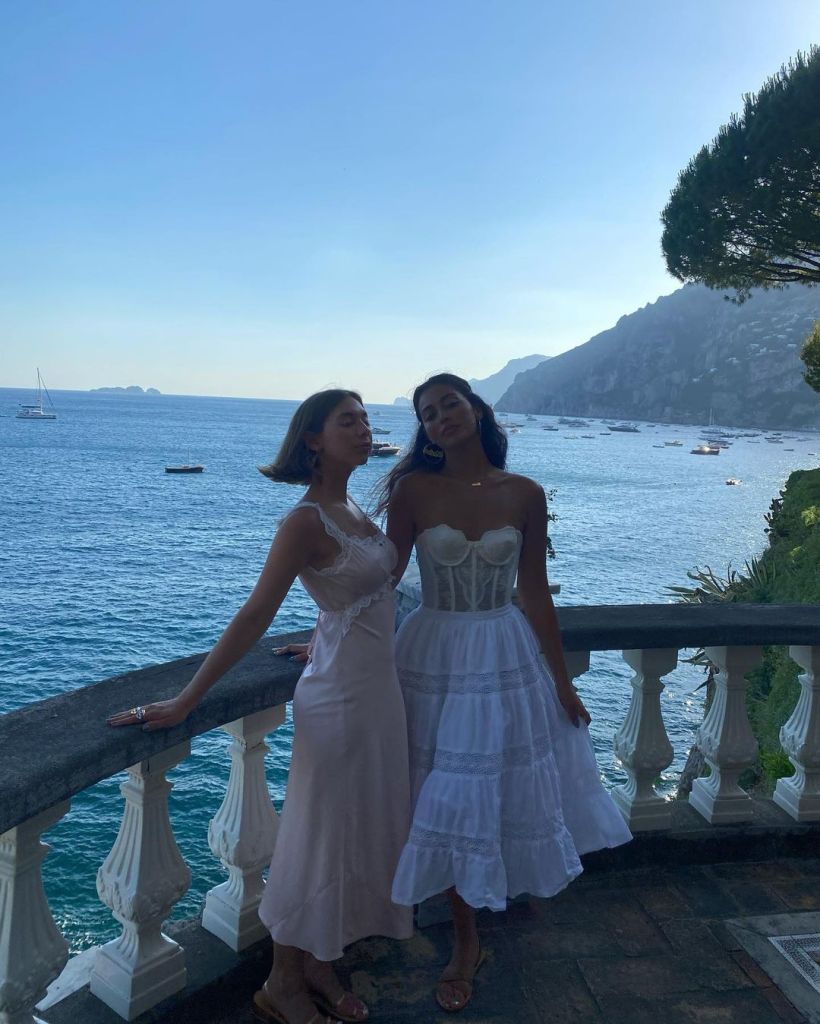 A European Summer
I like to call this style "I'm in my 20's traveling to Europe with my best friends this summer", because half of my social media feed is in the white buildings of Mykonos and swimming in the Mediterranean. This aesthetic is definitely more free-for-all and has a range of options. It's a blend of dressing in colors beyond the rainbow, showcasing funky patterns and laid-back, neutral colored outfits. There's no wrong in anything you wear here. The things I'd do to be shopping for a European vacation.
Milly V-Neck Long Dress
Available in Medium. $48
David Meister Floral Print Knee-Length Dress
Available in Medium. $68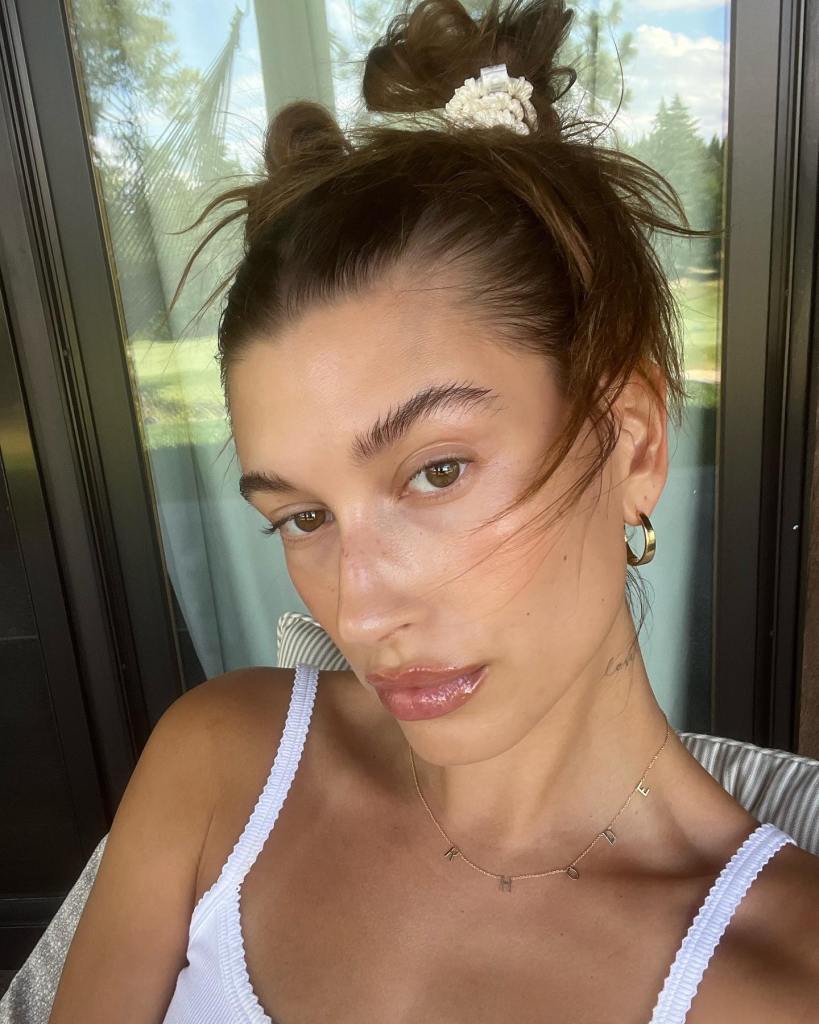 The Clean Girl
Slick back bun. Painted nails. A minimal outfit. Gold hoops. Looks like you have your life together… even if you don't. That's the beauty of this trending "Clean girl" aesthetic, or as some people like to reference it as "that girl". You're who everyone wants to be: put together – and a carbon copy of Hailey Beiber, because let's be honest, who doesn't want to be her. Hailey is the blueprint of this new look; she has the glowy, no makeup skin, has the nail color that every girl uses as a reference for their next appointment, and has the clean bun that she showcases on her head (and she never has flyaways, like, how?).
The staple to this look is the outfit: a good pair of jeans and a basic top with your choice of shoes (a fun pair of sneakers is always a good choice). There's absolutely no wrong following in Mrs.Bieber's footsteps…I should definitely be taking some tips.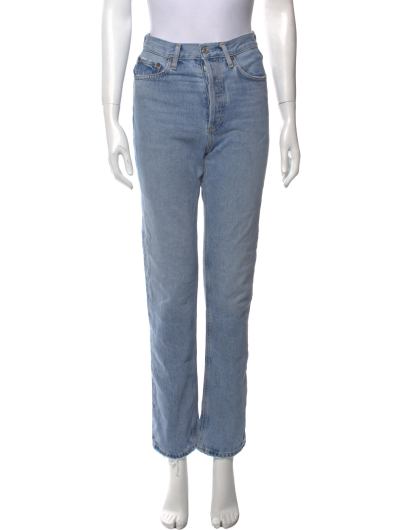 AGOLDE Mid-Rise Straight Leg Jeans
Available in US 23. $89
Jennifer Fisher Mini Lilly Hoop Earrings
$57
NIKE Leather Graphic Print Sneakers
Available in US 11. $42
Any look for any season, The RealReal has your back. With thousands of quality, authenticated clothing, accessories, and shoes up for sale, there's no doubt you won't be able to find anything to match the aesthetic you're looking for. You'll also feel extra good while styling your new outfits, knowing that you shopped secondhand. Go check it out!
Featured image via The RealReal and @matildadjerf. Design by Her Campus Media.