One of my favorite places to shop is the second hand e-commerce platform, Depop. You know, that site that everyone on TikTok has been using to thrift their dream closets! Choosing to shop for sustainable, second-hand pieces has an exponentially positive impact on our planet. As fashion continues to be one of the most polluting industries in the world, one way to lessen the waste produced is by shopping second-hand; aka thrifting.
Thrifting has a trickle down effect that many people don't know about or understand yet. Purchasing pre-loved clothing benefits the environment on a massive scale. Choosing to shop second-hand can lessen the need for major corporations to generate larger retail orders. With a shift to a more sustainable buying format, platforms like Depop reduce the amount of clothing that is being created and ultimately going to waste.
Another perk? Shopping second hand saves money for you! Prices on thrifted pieces are almost guaranteed to be reduced from original costs. Not to mention, you can find some amazing deals on vintage designer pieces. Thrifting opens up the marketplace to an array of fashion from the past, at reasonable prices, for the modern generation to indulge in. The thrill of finding my discounted vintage 2009 Louis Vuitton jelly red handbag is unexplainable – everyone should feel this level of joy in life! Fashion is an appreciated artform that allows everyone to show off their personality, and thrifting is sure to help you unravel a newfound layer of yourself.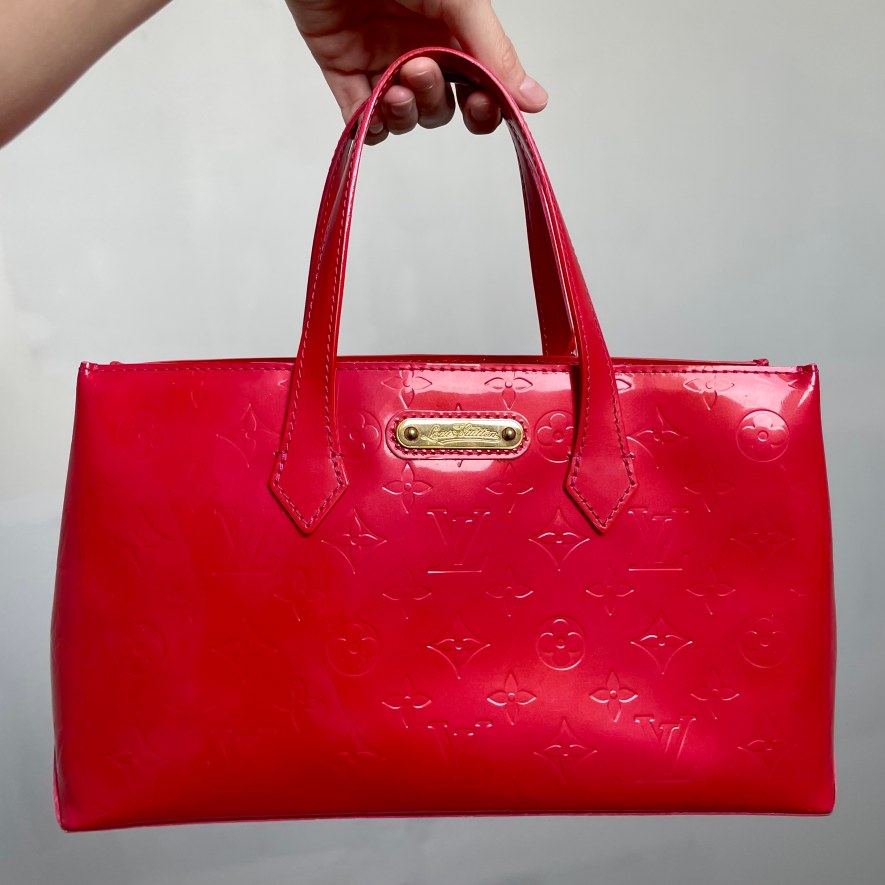 I've found some of the highest quality pieces in my closet on the Depop app. From my "LA <3 ME" blinged out tee, to the vintage Tiffany blue Juicy Couture tracksuit I just picked up, shopping on Depop has led me to some of my best thrift finds. Though it's such a popular medium, a surplus of people have no idea how to use it, and I'm here to teach you exactly how.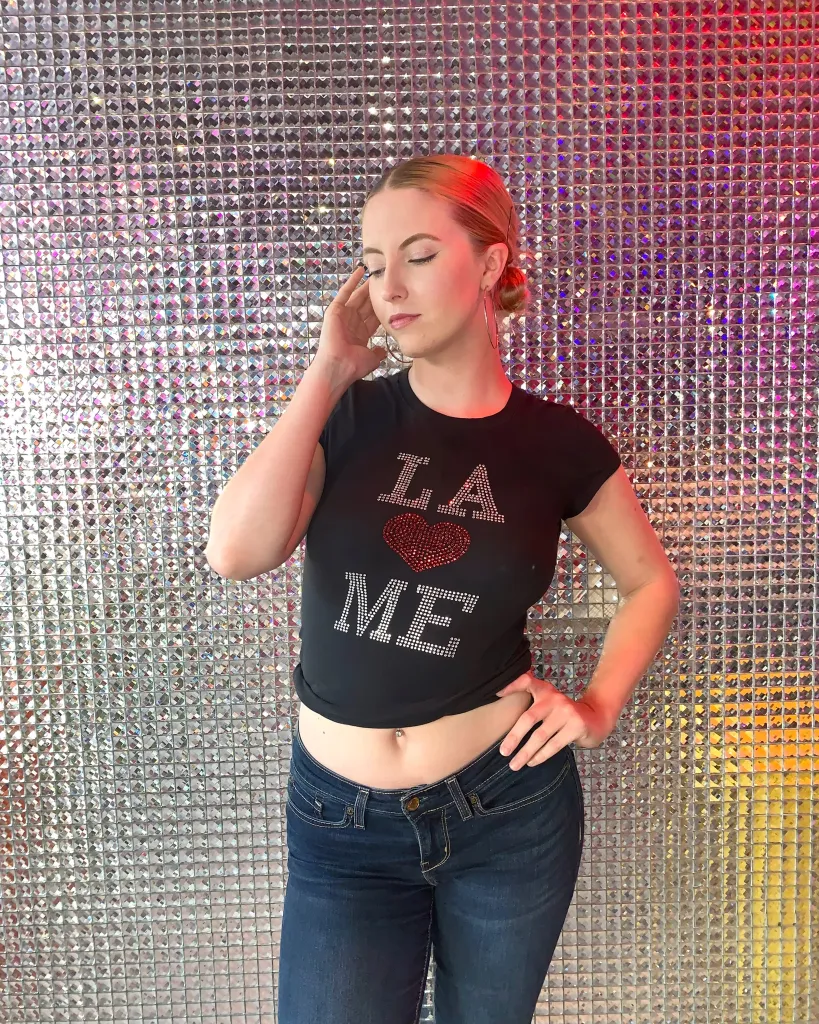 01. Identify Your "Aesthetic"
First things first, it's important to recognize what style of clothing you're in search of. Of course, personal style is a fluid, changing expression. But, if you want to really tap into what Depop has to offer, it's time to narrow down on what aesthetic you're shopping for at the moment. Once you sign up and create your very own Depop account, the app has a feature that allows you to personally identify styles you're into.
02. Search For Pieces
Here comes the fun part – it's time to start shopping! I suggest playing around with the app and searching for distinct fads. I might search for "Pink Kate Spade Love Shack Handbag" to dip my toes into the water, and then review what the search results reveal. Make sure to be extremely precise with your searches, including colors, sizes, styles, brand names, etc.
03. Make Sure to "Like" Items
This is one of the most integral tips to utilize while shopping on Depop. Just like on Instagram or Facebook, Depop has a "like" feature. You must add pieces to your likes, as this continues to build correlation between your taste and suggested pieces that the app will identify for you. You don't have to plan on buying that vintage Guess bag you found that you're not 100% in love with, but trust me, adding it to your likes will help you in the long haul.
04. Dig, Dig, Dig!
Like IRL thrifting, on Depop you have to search for the goods. When I began using Depop, I thought that the perfect vintage pair of Dior boots would just pop up across my screen, but sadly, this is unlikely to happen. Working with the app and continuing to build a "portfolio" in your Depop likes helps the app understand your fashion sense more and more. Before you know it, your Depop collection is going to look like a piece of handcrafted artwork.
05. Check Out Your Sellers
Once you've generated a good amount of pieces you're drawn to in your Depop likes, make sure to search through the sellers in your repertoire. I've found that if I find an iconic fairy Y2K-inspired dress that I'm in love with, the same seller that listed the item may also carry finds that are similar in my target aesthetic. This makes the digging process all that easier, it's an easy cheat to find clothes that are closer to your style in half the search time.
06. Review The "Suggested for you"
After you've built a potential buyer regimen on the app, you'll notice the "Suggested for you" characteristic on Depop. This is a comprehensive list of vintage pieces that relate to your style edit thus far. You may notice that these vintage pieces will most likely resemble that of your Depop likes, hence why liking is so important! Search through and see what Depop has personally compiled for you.
07. Don't Give Up!
Depop can be frustrating at times for buyers, but I've found it as an easy alternative for when I can't run to my local thrift store. I pride myself on my stunning list of Depop likes, often urging my friends to take a look at my finds. Once you find that must-have vintage piece you've been searching for, you'll be in love with the app. All it takes is a little persistence, and a love for fashion, which don't we all have?
Depop is just one of many game-changing e-thrift apps, but it's the one I've found the most rewarding. Choosing to shop green is a life-changing decision that will alter your wardrobe and mindset forever. What are you waiting for, go download the app and get to e-thrifting today!
Featured image via @haleycarter.16