Whether you are a Charlotte, Miranda, or Samantha, we all want to dress like Carrie. She is notorious for her adventurous style. However, with the trends of the '90s and 2000s coming back, many of her looks are just as fashion-forward today as they were then. Let's take a look back at Carrie Bradshaw over the years.
I think this exact outfit is currently all over my social media feed. Stars like Bella Hadid and Matilda Djerf have this look as their current go-to look, but, let's remember, Sarah Jessica Parker rocked it first. A longer grey tube top, white linen pants, a yellow bag, and while we did not include this in our recreation of the outfit, to make this ultimate Carrie Bradshaw look complete, make sure to have a cosmopolitan in hand.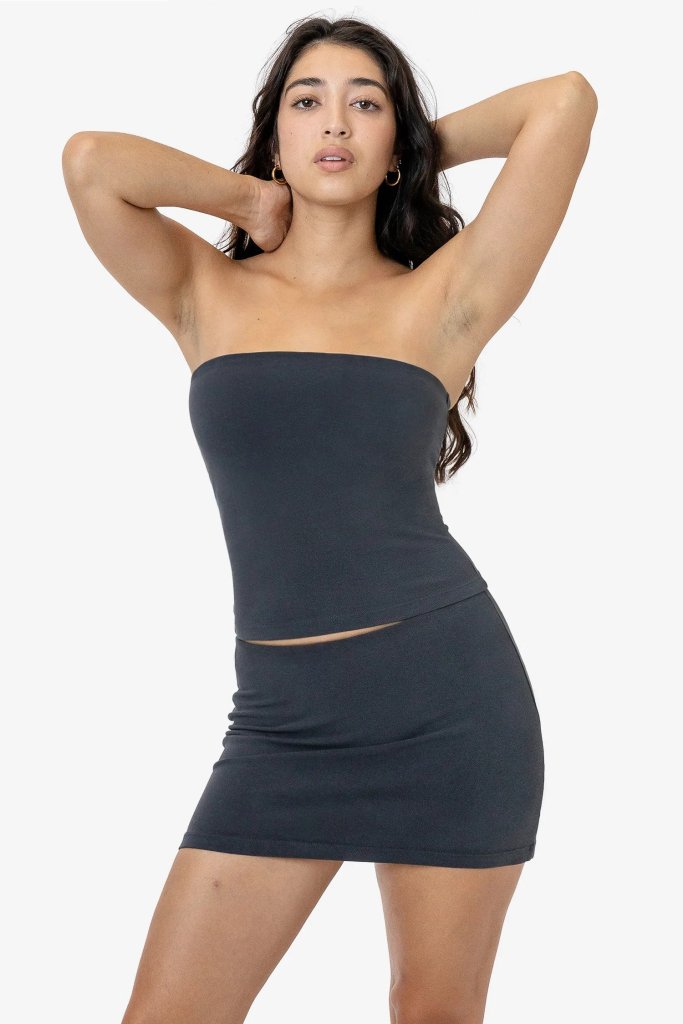 Los Angeles Apparel Garment Dye Mid-Length Tube Top
A solid tube top is THE basic of 2022. If you do not have one already, go buy this one. Coming in seven colors, this top can be paired with a skirt, jeans, or linen pants like Carrie. Dressed it up or down for any season and occasion. $34.
Princess Polly Motel Chute Trousers
Talk about the perfect pair of pants. Carrie Bradshaw may not have known what she was doing when it came to men, but she knew what she was doing when it came to clothes. These are a chic, sophisticated, and fashionable staple everyone needs in their closet. $65.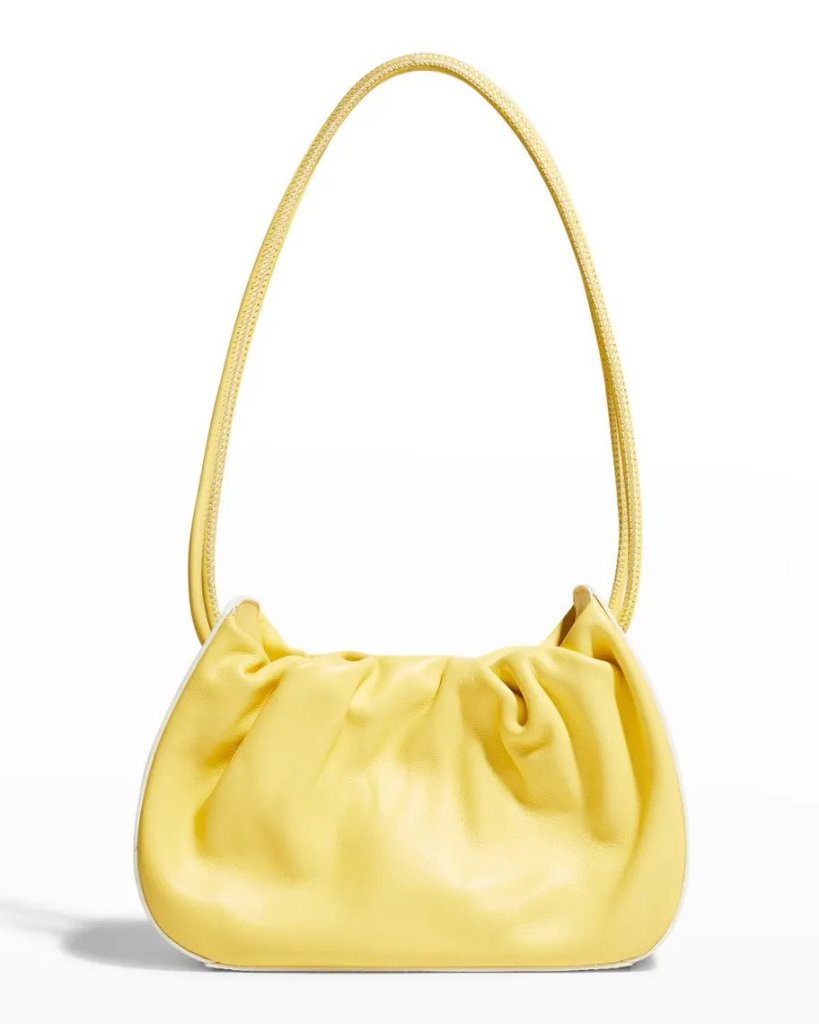 Staud Kiki Ruched Leather Shoulder Bag
If Carrie Bradshaw has taught us anything, it is that accessorizing is the key to fashion. While she is more of a shoe girl herself, her bags never fall short of perfection. Drawing inspiration from Carrie's, this pale yellow bag from Staud is everything I need and more. $325.
One thing we know about Carrie Bradshaw is that she likes to be bold. She never takes the easy way out when it came to fashion. She was an influencer of the ages before social media. In season 4, episode 7, Carrie is seen in a black long sleeve crop top, a knee-lenth red and white striped skirt, and a Gucci belt bag to finish off the look. She was a trendsetter, and by rocking a look like this, you can be, too.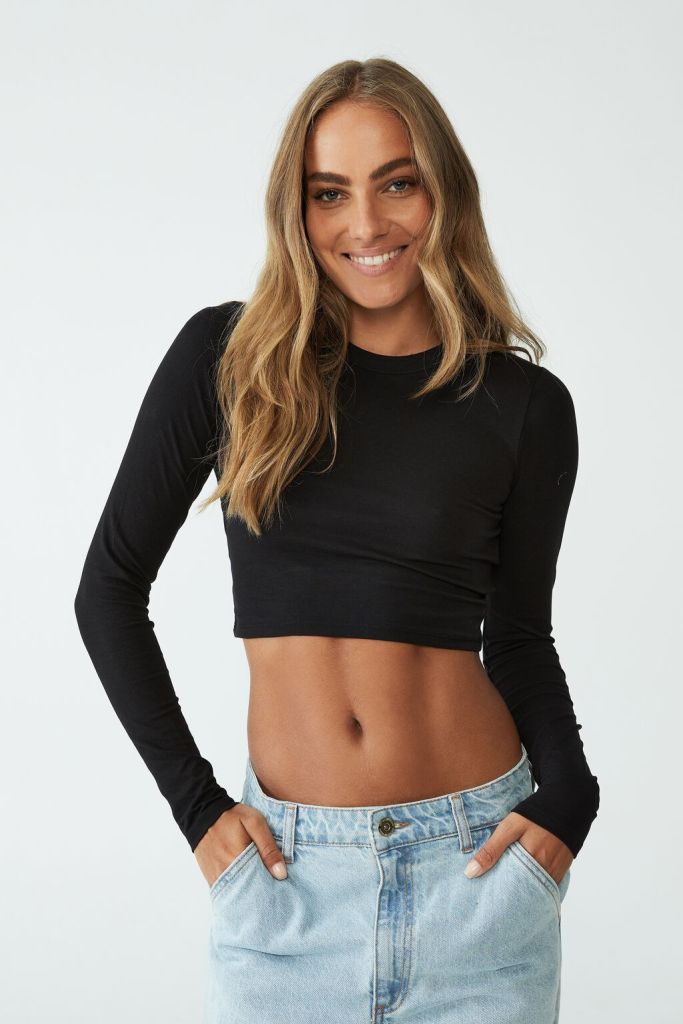 Cotton:On Micro Crop Long Sleeve Top
With this much midriff exposed, the long-sleeve shirt provides the perfect balance of sexy and chic. This is another great staple for your wardrobe, and a great piece to have when you are balling on a budget (or when you are saving to splurge on some Manolo Blahniks). Pair it with a low-waisted skirt like Carrie, jeans, sweats, or linen pants. $20.
Princess Polly Belle Knit Maxi Skirt
Carrie is the queen of the low-waisted trend that screams the late '90s / early 2000s. While it may not be as bold as her stripes, this skirt from Princess Polly has the Carrie Bradshaw stamp of approval. $58.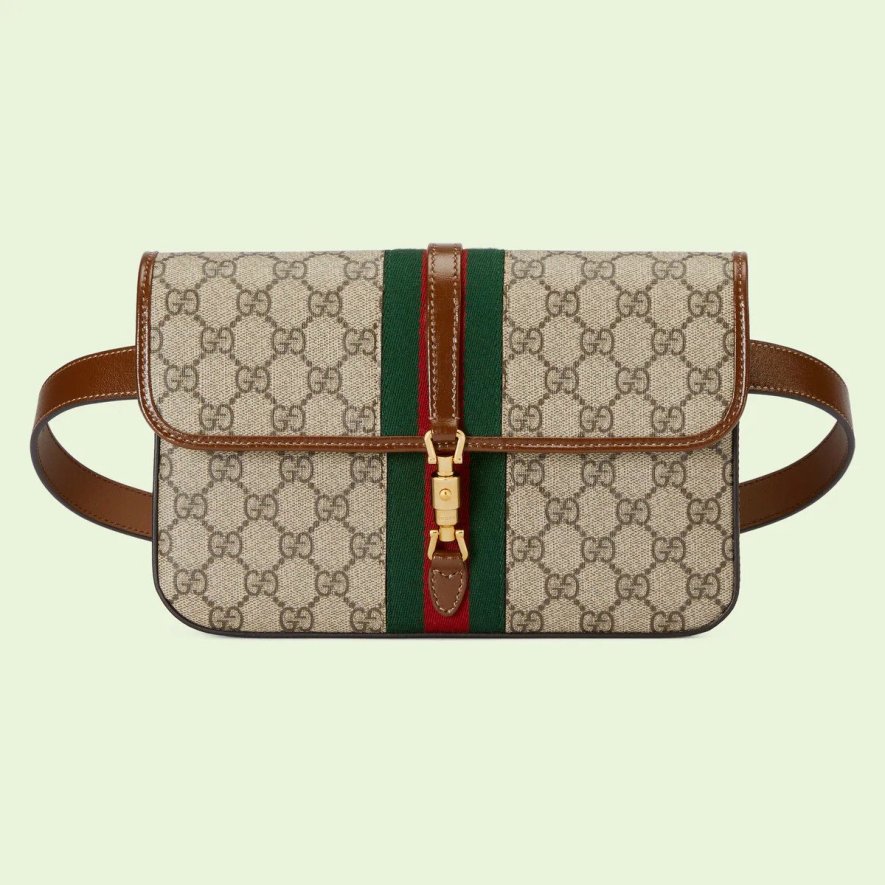 Gucci Jackie 1961 Belt Bag
Belt bags are back! Especially, when they are Gucci. With the minimalistic style of the 90's coming back, adding statement pieces like this makes an outfit truly your own. $1250.
As we know, Carrie Bradshaw is all about the accessories. Take a causal grey dress like this from sporty to chic with a fun bag, a pair of heels, and maybe even a nameplate necklace like her iconic piece. You may get mistaken for Carrie.
Princess Polly The Gracie Knit Mini Dress
Whether you strive to dress like Carrie or not, this is an immediate add-to-cart. The thick material and fitted bodice are the ultimate confidence-boosting combination to make you feel like you are strutting down the streets of NYC. $55.
Princess Polly Sullivan Heels
Whether you are a plus one at a summer wedding or heading to brunch with the girls, these heels are the perfect go-to shoe to add to your closet. Pair with a dress or jeans, and you will not regret making this purchase. Heels are the Carrie Bradshaw secret to success. $45.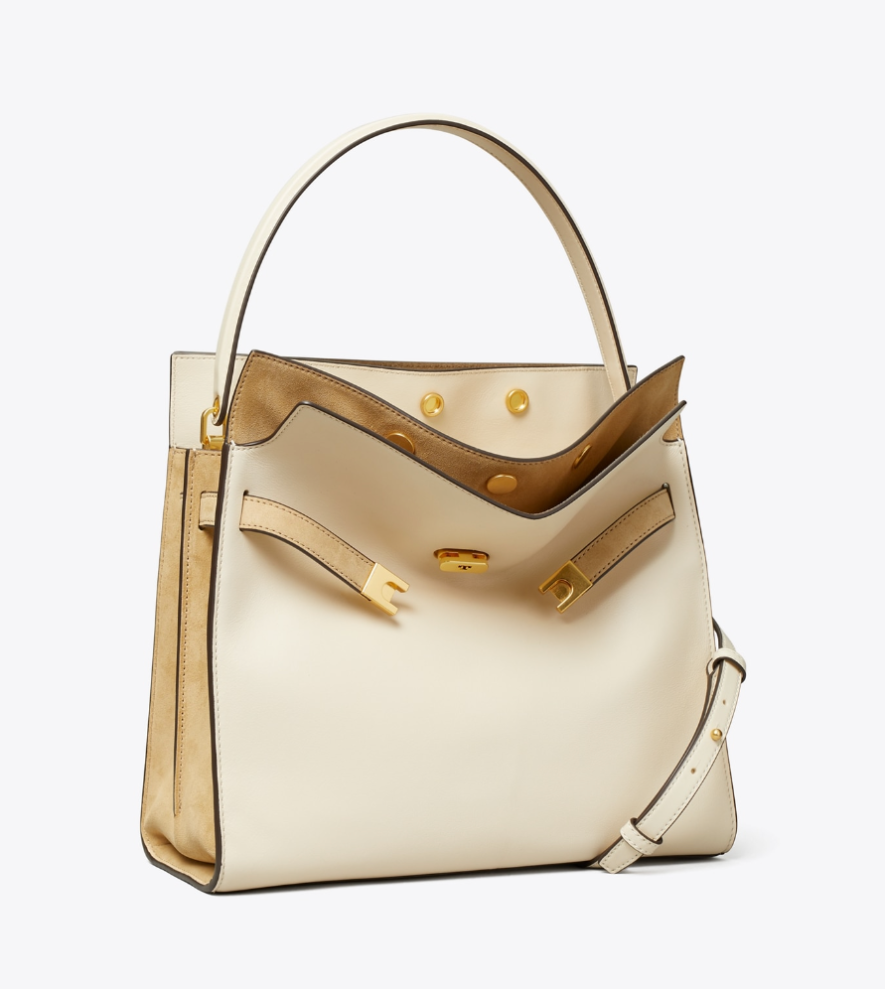 Tory Burch Lee Radziwill Double Bag
Talk about an "it girl bag." This new piece from Tory Burch put a 2022 twist on the bag Carrie is using in this outfit. The neutral colors and classic shape make this timeless and so versatile. $1098.
This list would not be complete without the infamous naked dress from season one of Sex and The City. This is a Carrie Bradshaw staple and now, you can have it in your closet, too.
Skims Fits Everybody Slip Dress
This bodycon slip dress from Skims gives off all the vibes of the iconic naked dress. Coming in nine neutral colors, everyone can achieve the same look as Miss Bradshaw. Accessorize it up, and even Carrie will be wishing she could be you. $62.
Last, but certainly not least, is the newspaper dress by Christian Dior that Carrie wore when confronting Natasha, the ex-wife of Mr. Big. Ever since I first laid eyes on this piece, I became obsessed (and that might even be an understatement). The print is so unique and perfect for column writer, Carrie Bradshaw.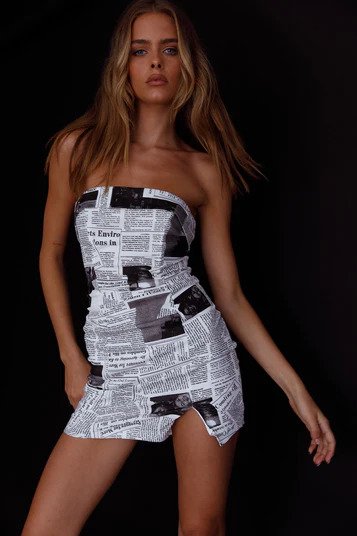 Selfie Leslie Atlanta Strapless Mini Dress
Who needs to read the newspaper when you can wear it? This strapless cocktail dress from Selfie Leslie is the perfect mix of morning and night. I can guarantee everyone will immediately think of Carrie Bradshaw when you make your grand entrance in this number. $70.
Featured image via HBO Max/YouTube. Design by Her Campus Media.