Social media has become so much more than a place to dump your photos and stalk your exes. Social media, especially Instagram, is where young creatives begin to build their brand and create a digital portfolio—all from the confines of their phone.
No one knows the importance of building a brand better than CollegeFashionista's very own Social Media Manager, Lucy Van Ellis. Even before joining the CF team full time, Lucy combined her talent as a photographer with her ambition to work in media to build a very impressive personal brand—all while still juggling the demands of college. We were constantly blown away (and double tapping) the images she was posting on her Instagram account (@lucyhelenaa). And we weren't alone. With 70k followers, Lucy's following continues to be captivated by her one-of-a-kind talent!
Now as CollegeFashionista's Social Media Manager, Lucy is giving her insight, advice and super helpful hints how you too can build the ultimate social media portfolio, even while you are still in college.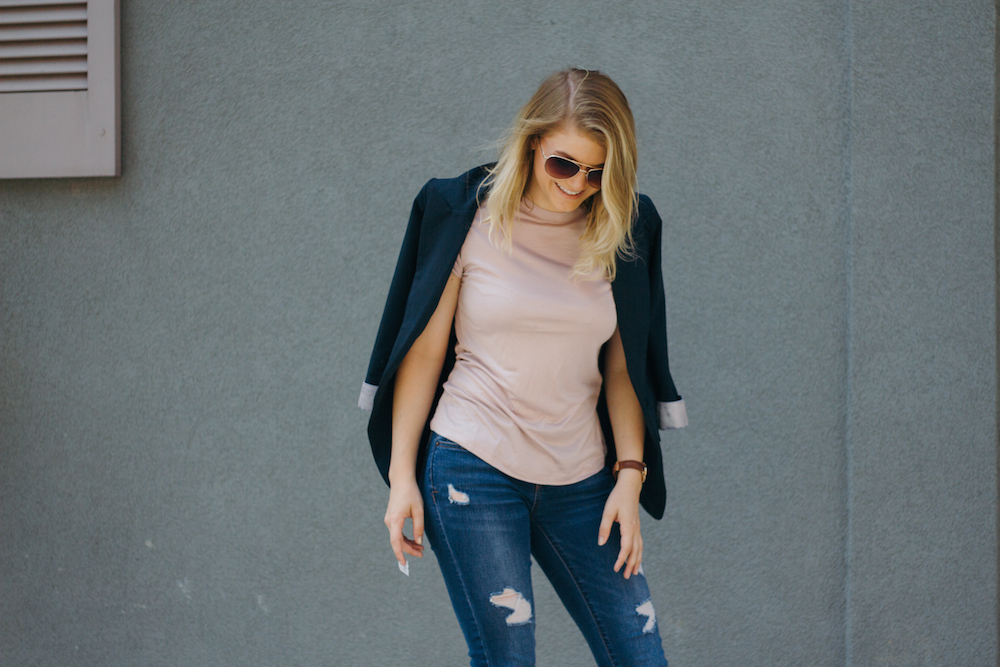 1—Would you double tap that? Don't post anything you wouldn't like on Instagram.
2—Quality over quantity. I know there is an unspoken rule that posting three times a day is what is expected. If you feel like your photos aren't that great… wait a little! No one is rushing you and I personally would rather look at one amazing photo every few days than three photos a day that are cluttering my feed.
3—Find your aesthetic. Your Instagram grid is essentially your portfolio. When I was applying for jobs and internships, one of the first requirements was that I send in my social media profiles. Your Instagram should be a reflection of how you see yourself and how you want other people to see you.
4—Plan it out. This may be a bit excessive but I plan out my Instagram feed a week or so in advance before I upload photos. (The CollegeFashioniosta IG is planned out a week in advance). This way I can balance out the feed with colors and photos!
5—Respond to your comments! If someone comments on your picture or asks you a question, respond!
6—The editing process. I have the VSCO packages 6 & 7 installed in my Lightroom on my computer and I also have all of the filters that the iPhone VSCO app can provide. I typically put two-four filters on one photo so that means I have to save out my pictures from the app then reupload. ***Optional part**** When I edit, I typically bring out the colors with C2 or C8, save out and import the photo and use A7 or A8 and then I save out and import one more time and use HB1 or HB2. It's my secret formula!
7—Be yourself! There are so many people on the internet and social media trying to be something they aren't. Be unique, find something that sets you apart from all of the other accounts out there and own it!