I think we can all agree that when it comes to beauty, the ultimate goal is to achieve a look that is seemingly natural. That's why the tousled, beachy wave look remains popular.
Here's the thing though: 1. I live absolutely no where near a beach and 2. am a busy college student so an effortless looking style actually has to be, well, effortless.
So I decided to do some investigative journalism; experimenting and figuring out the easiest way to look effortlessly-chic with little to no effort. With a few key products and tips, here's the secret recipe to nailing the look (and getting out the door).
1—First start off with second day hair. (So, yes, not showering is actually a step. Score!) Your hair will have more 'grip.' Okay, okay, it will have a little more dirt, if we're being totally honest. But this is not only great for styling, but it's healthy not to wash your hair everyday so as to retain it's natural oils.
2—Use a large barreled curling iron to achieve these loose waves in your hair. For reference, the one I'm using is a one and a half inch thick. Choose a piece of hair, open the clamp of the iron, and place it about an inch away from the ends of your hair. Leaving this piece out is KEY to creating beachy waves.
3—Continue around your entire head, alternating different amounts of the hair your curl, and curling both towards your face and away. If you make each piece different it will create a more natural appearance (as if you really woke up like this).
4—Now it's time for products that will give your hair texture. Add some dry shampoo to your roots to give it more volume, but also so it soaks up any excess oil you might have from not washing your hair. I love texturizing sprays, like this one from DryBar. It smells great, doesn't leave any residue, and makes the hair's texture last. I spray this essentially everywhere except where I added dry shampoo. Sometimes your hair falls flat after curling, so I suggest adding some hairspray for a little extra hold as your final touch.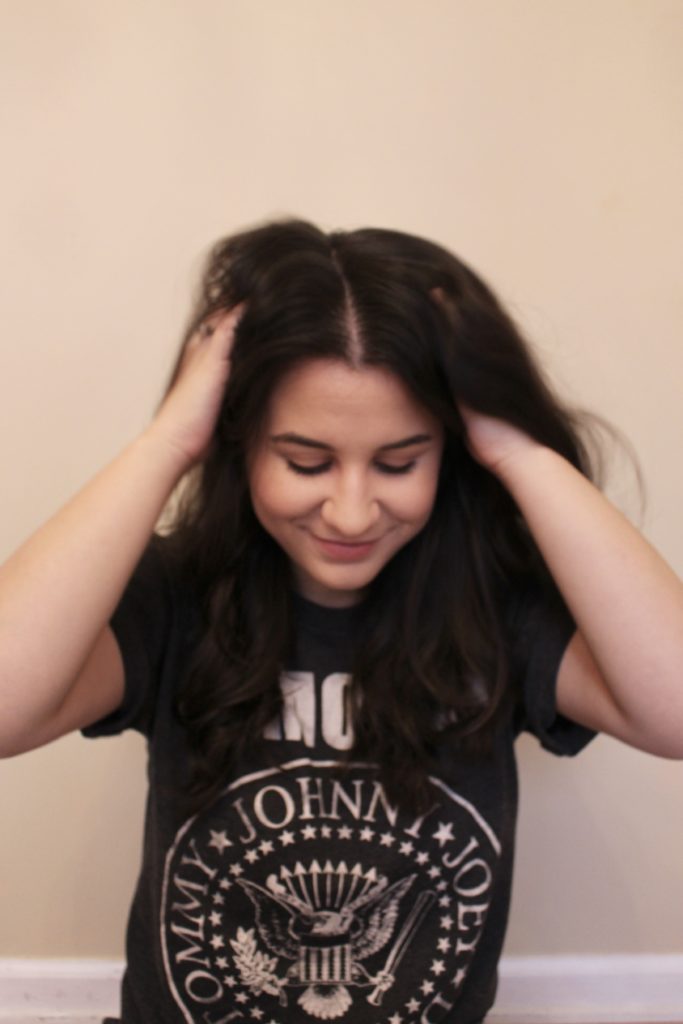 5—Now here's the best part. Take all those gorgeous curls you spent crafting and destroy them. I love to really mess up and finger-comb through my curls for an added messy look.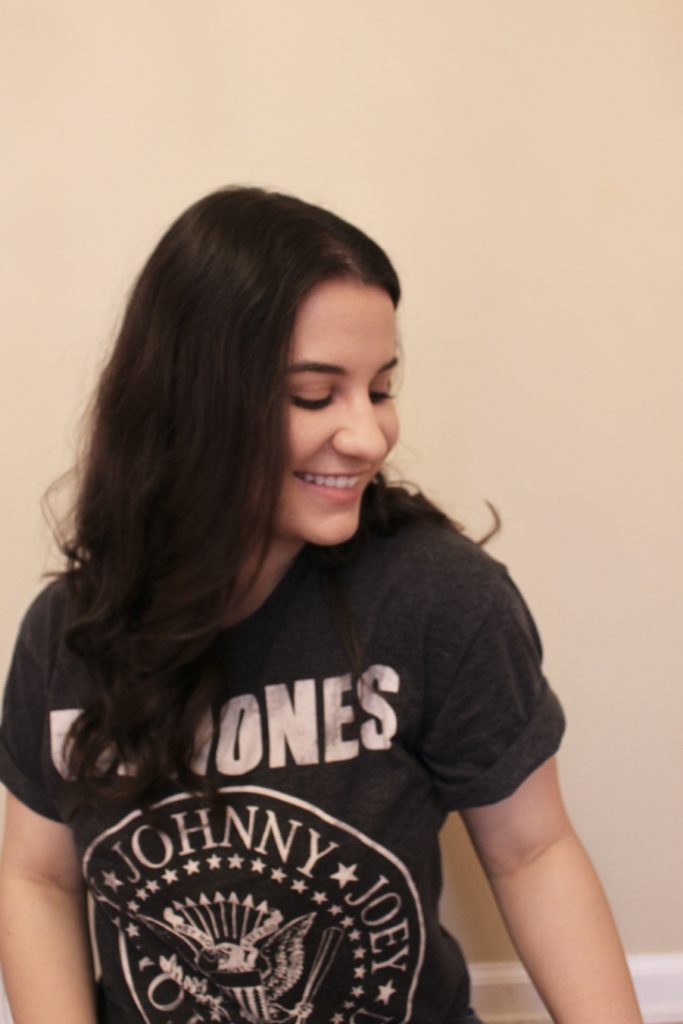 6—Voila! You're done! Now go find some good selfie lighting and show off your "hard work."