Balenciaga's entire showing for Spring/Summer 2022 at Paris Fashion Week was an iconic camp social commentary and quip on the fashion industry and fashion week by its very nature. Whether or not you're a fan of the collection, the execution of this show was genius on the part of the fashion house and sparked people's attention. It got people talking both inside and outside of the fashion realm.
Let me set the scene…inside the Théâtre du Châtelet in Paris was an audience seated waiting for the fashion show to start, surprised with a live stream of what looked like a red carpet premiere happening simultaneously outside. As shouting paparazzi and flashes from cameras went off, Balenciaga's house models, as well as some celebrities, walked down the carpet and posed for pictures. Inside, the guests soon became aware they were watching a live stream of the fashion show itself as the faux red carpet.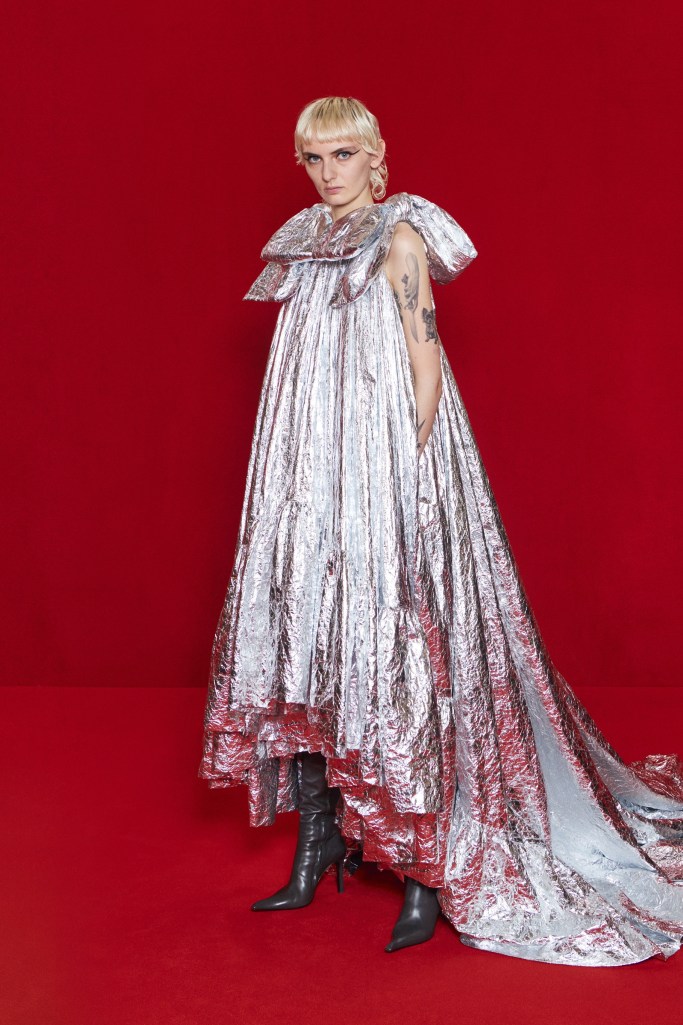 As another surprise to the audience, the fake red carpet live stream led up to an actual premiere — an unexpected "The Simpsons" and Balenciaga collab. The ten-minute animated "The Simpsons" collaboration runway show featured all the show's infamous characters and the show's usual comedic spoofs and social commentary. If you still haven't watched this iconic animated crossover yet (which you definitely should after reading this article), I'll summarize it for you!
Wanting to surprise Marge Simpson for her birthday, Homer Simpson discovered that she has been dreaming of a Balenciaga — or as he says "Balun-Balloon-Baleen-Balenciaga-ga"— dress. He writes to the brand asking for the cheapest thing from them, and winds up getting sent the dress of her dreams but charged the full jaw-dropping price. Having to return the dress because of the price tag, she includes a letter thanking them for letting her live out her dream. Touched by her letter, Balenciaga's creative director, Demna Gvasalia, decides Marge is the type of woman he wants to reach with his designs. After flying out to Springfield with the entire design team, the residents of Springfield become the new muses to Gvasalia and he invites them to model the brand's clothes in Paris. 
We are treated with a self-aware hilarious view of the luxury fashion industry with "The Simpsons'" notorious characters strutting their stuff in a range of designs from past Balenciaga collections, with Anna Wintour looking on in the crowd, surprisingly loving the show. Marge Simpson closes the show wearing a gorgeous shimmering gold dress from Balenciaga's Spring/Summer 2020 collection.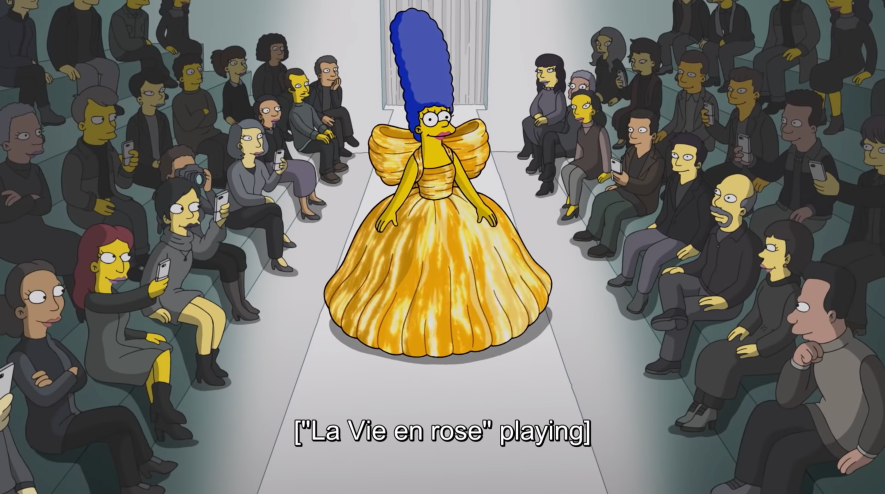 This fake red carpet premiere collab wasn't the first of fashion show stunts by Balenciaga. The house has been pushing the boundaries of fashion shows and commentary on the industry recently. Their past digital show (which also featured a hint at the future "The Simpsons" collab on a hoodie) entitled Clones, featured "clones" of the same model's face digitally edited, or deep-faked, on other models walking down the runway. As well as one of my favorite recent collections, Aria, a branded logo-featured crossover with Gucci — before Fendace.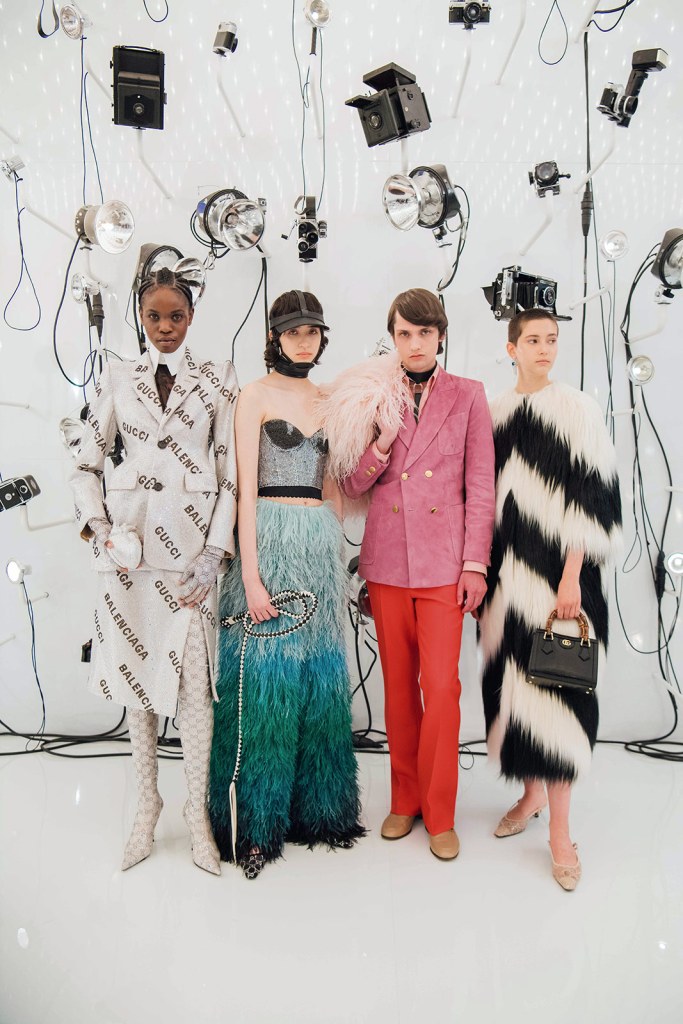 Balenciaga reimagined the fashion show and gave us something unexpected from typical runway shows. This stand-out performance and cross of fashion and self-aware comedy are what brought attention to the collection. As a fashion design student, although I love traditional runway shows, pure camp and theatrical fashion shows have been needed and missing for a while now. This was an entertaining and refreshing take!
Fashion, as well as fashion shows, are a form of art and performance. I would love to see more innovative and fun takes on fashion shows in the future, and I can't wait to see how Balenciaga can possibly top a "The Simpsons" collab.
Featured photo via Balenciaga/YouTube.